Vikings soccer hits their stride in third season
By Cindi Chatters - Williams-Grand Canyon News
Originally Published: October 31, 2023 12:42 p.m.
WILLIAMS, Ariz. — The Vikings soccer team is finally hitting their stride in the 2023 season. The team formed in 2021 and finished their third season mid-October.
Fern Chatters, a team captain who has been with the team since the beginning, is pleased with the 2023 season.
"I think the season was awesome," she said. "It was the first year with the first win. I can't wait to see how we do next year."
As with any new endeavor, it takes time and energy, and progress can be difficult to measure. The first two years were building years. Both 2021 and 2022 seasons closed out without any wins and often resulted in the Vikings team being mercied. Only two of the 12 games ended early due to the mercy rule.
Captain Mikey Scott also gave kudos to this year's team and coaches.
"Having an amazing team and the greatest coaches made an amazing impact on the season which led to our wins and success of the team," Scott said. "I can't wait to be better than football next season and have more wins than losses."
The team had three coaches this year: Head Coach Christi Endicott and assistants Kelby Brunghardt and Gustavo Valasco.
"We are all so different," Endicott said. "Gustavo brings a defensive focus. He is instilling communication and teamwork on the defense including how to anticipate, be smart and trust each other. Coach B (Brunghardt) has more of an attacking focus. She is instilling field awareness along with the importance of quick, intentional, and intuitive passes, and empowering our players to shoot.
"As head coach, I look at the team as a whole. Where are we, where do we want to go, and how we're going to get there."
Endicott utilizes SWOT for team practices : Strength, Weakness, Opportunity, Threat.
Gustavo, new this year, worked closely with Captain Trevor Hausmann, who was the team's goalkeeper. Hausmann had almost 200 saves over the season and a save percentage of 75%.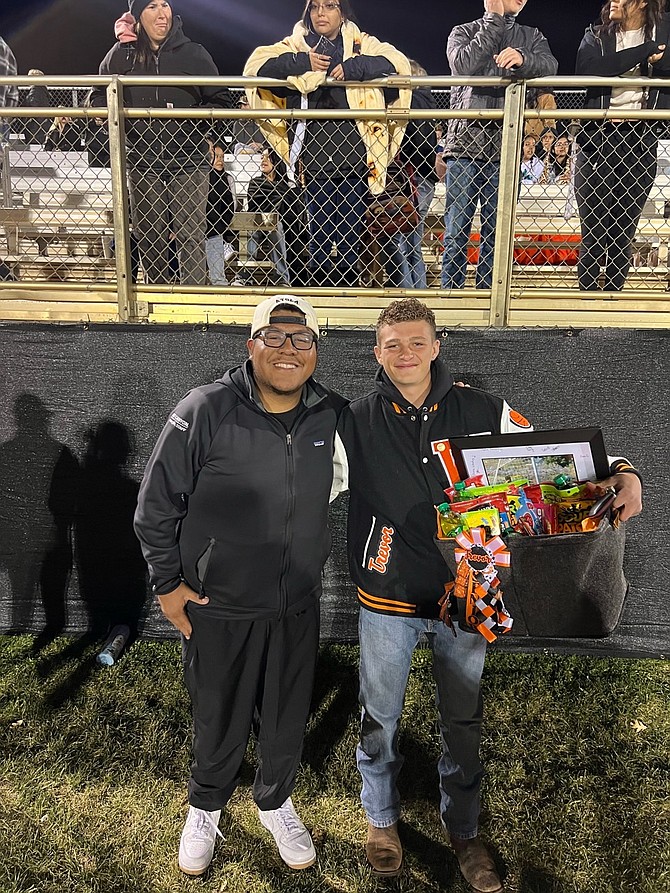 "He played phenomenal as a goalkeeper this season," Valasco said. "He grew a lot in his understanding of the goalkeeper position. He would always make incredible saves during games and great decisions on the field."
Coach Brunghardt said this was a season full of growth.
"We were able to get two wins and a tie," Brunghardt said. "Many of the players grew in their skills and understanding of the game, I couldn't be more proud."
The Vikings played more competitively this year, with two games going into overtime due to the close contest. The games won and the improvement on full length games were big successes for the team. This year saw its fullest roster with 14 players. The previous seasons had lean rosters, often requiring the team to play down and players playing an entire 80 minute game without a substitution. In addition, this season saw a boost in the proficiency of offense players scoring goals. The previous years consisted of a single goal scorer on the team and this year had four different players.
Captain Cody Daly was the top scorer this season as well as last season.
"Pulling away with our first win was the best feeling," Daly said. "I can't wait to make more memories and fun times with my teammates and coaches."
Chatters, Burlington and Hausmann, were the other goal scorers on the team.
Overall, the team scored more than twice as many goals as they had the previous year.
The Vikings soccer team may not have had a winning record, but the season was truly victorious.
---
SUBMIT FEEDBACK
Click Below to: