Williams falls to Mogollon to end season
By Marilyn R. Sheldon Williams-Grand Canyon News
Originally Published: October 24, 2023 11:34 a.m.
WILLIAMS, Ariz. — It wasn't the way Williams Football Coach Jeff Brownlee wanted the season to end. The Vikings traveled to Mogollon Oct. 20 to face the Mustangs in the 1A State first round. With the loss, the Vikings ended their season and Mogollon now advances to the second round.
"We went on fighting until the end," Brownlees said after his teams 64-12 loss
"We battled hard with a fairly young, inexperienced team. This is a good group of kids. Whenever they get knocked down, they get right back up. We went into the game with a solid game plan. It just didn't work out."
Brownlee was especially pleased with the play of two of his players, Raymond Gonzalez and Cody Payne.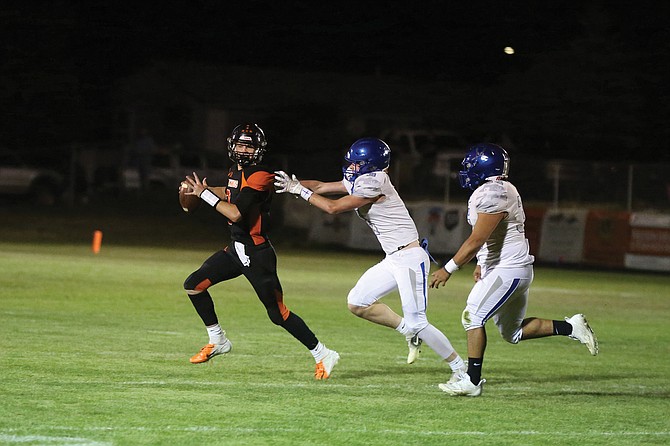 ---
SUBMIT FEEDBACK
Click Below to: