One-two punch of storms dump up to 36 inches of snow on northern Arizona
Originally Published: January 17, 2023 9:02 p.m.
Photo Gallery
Snow storms Jan. 14-16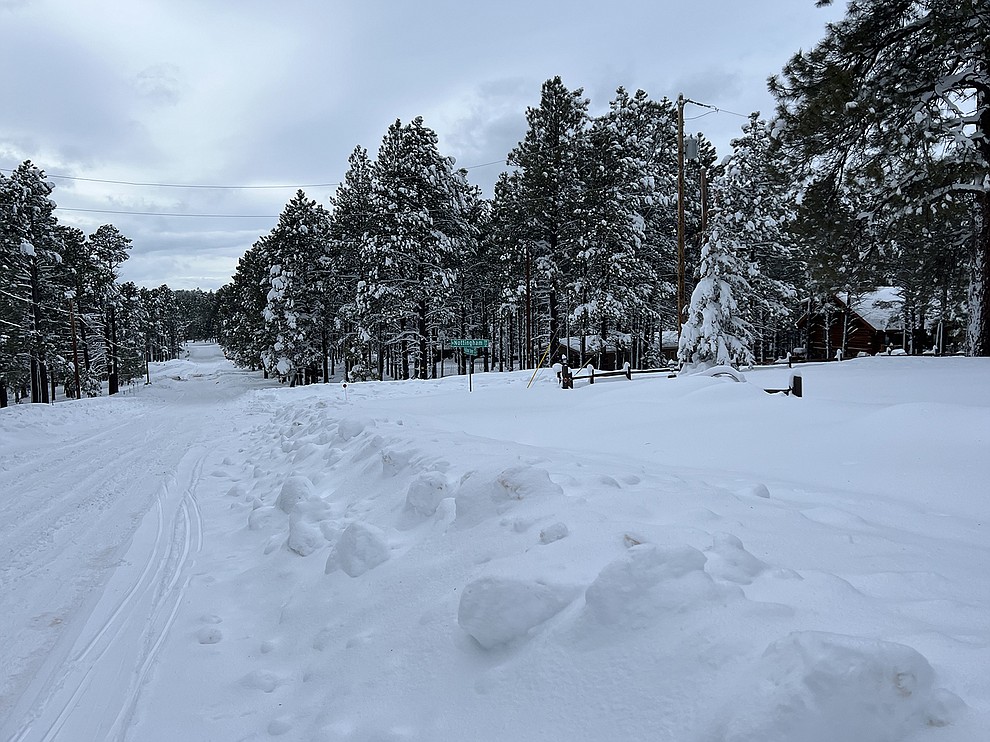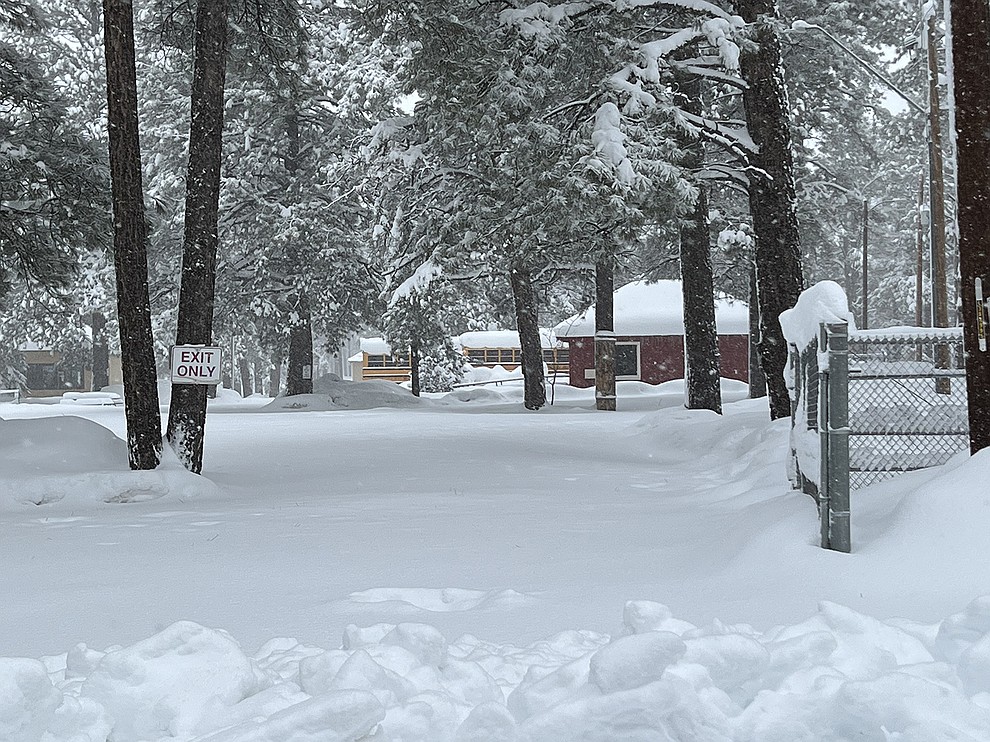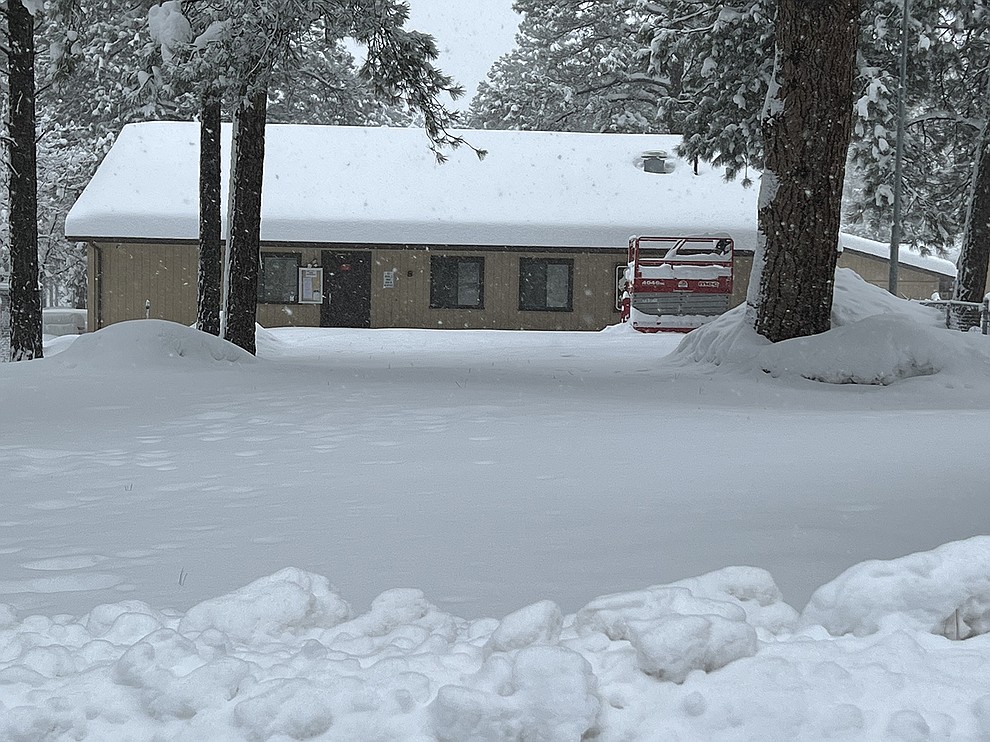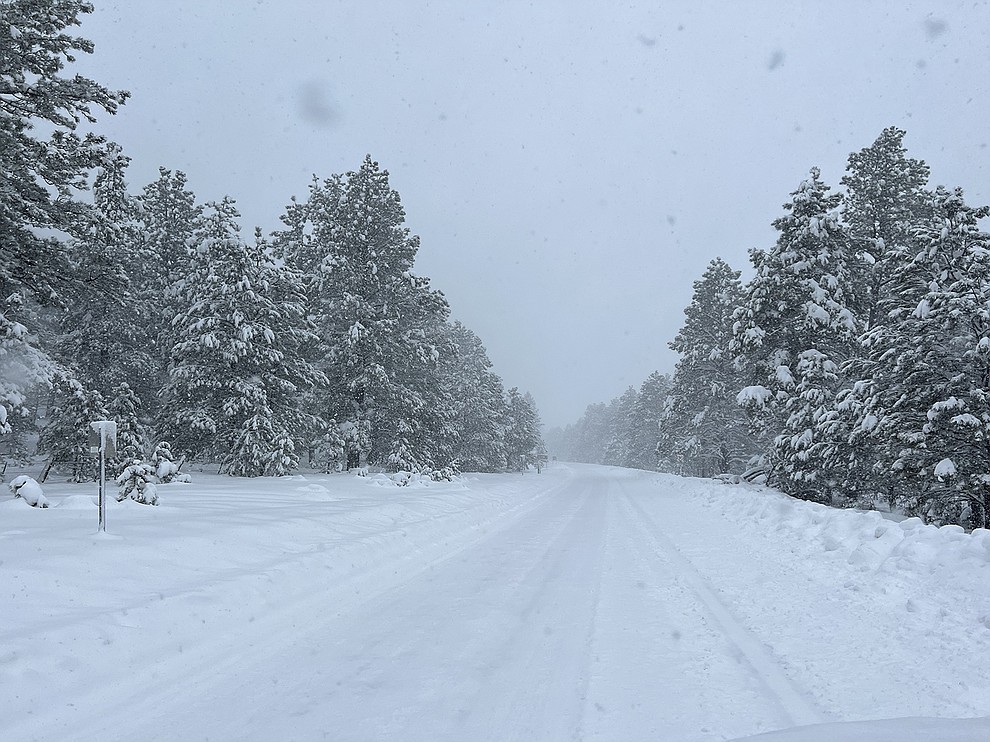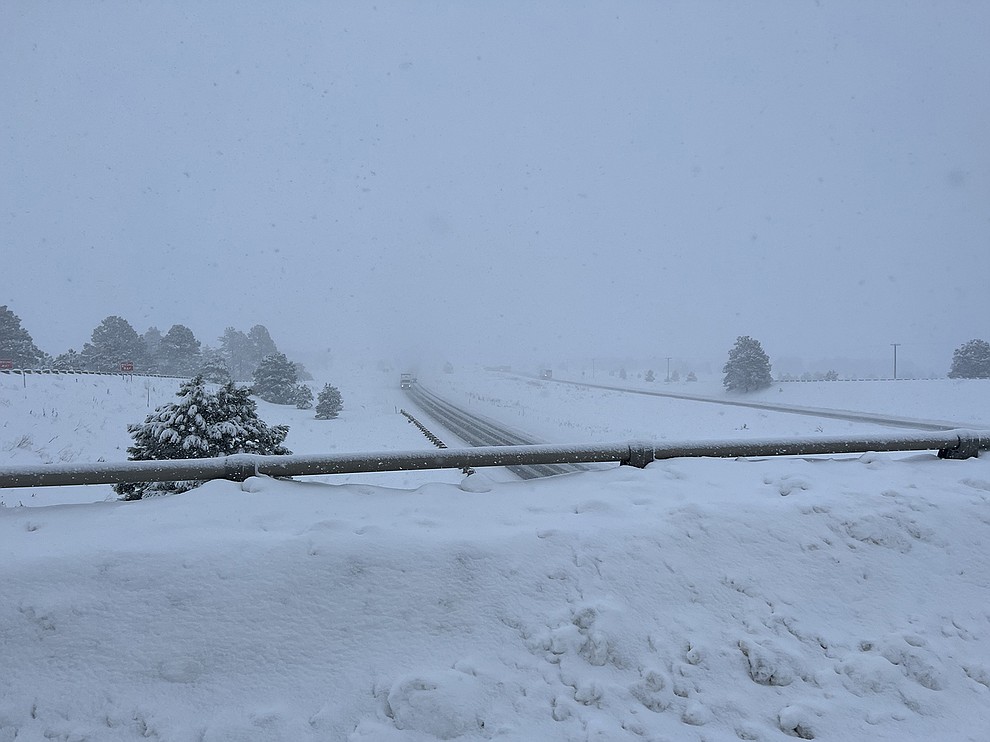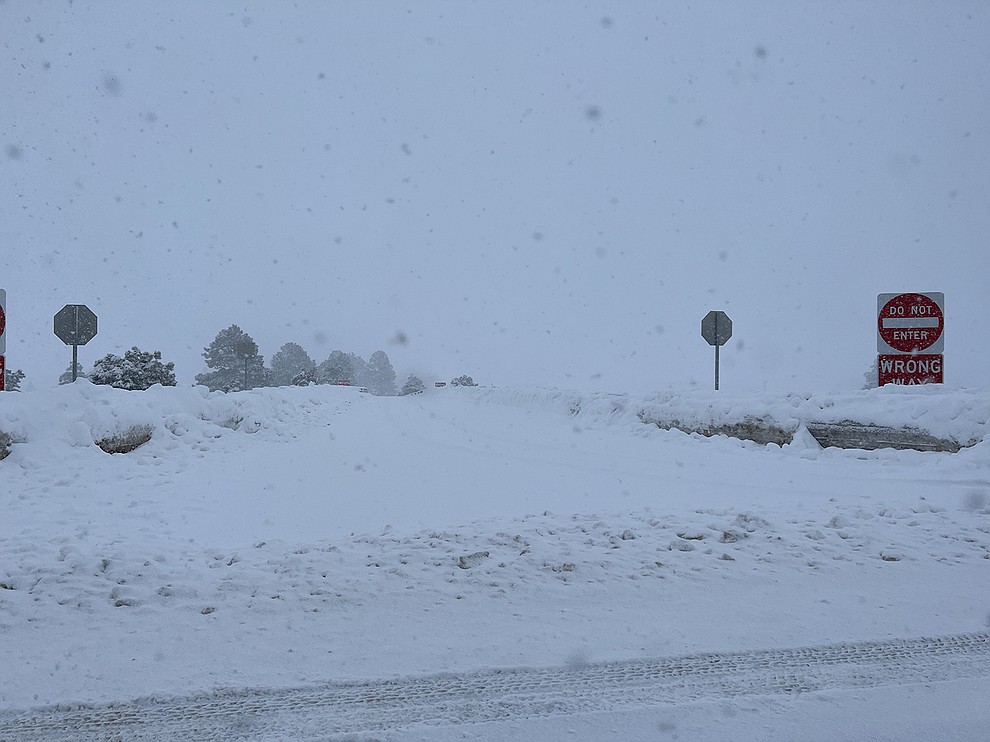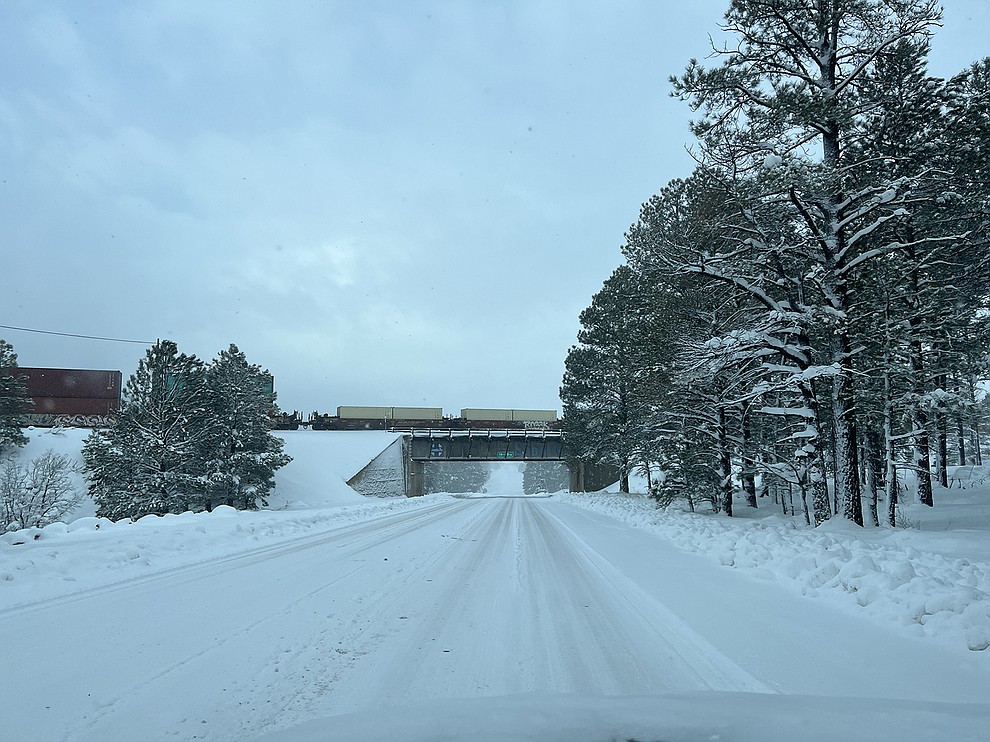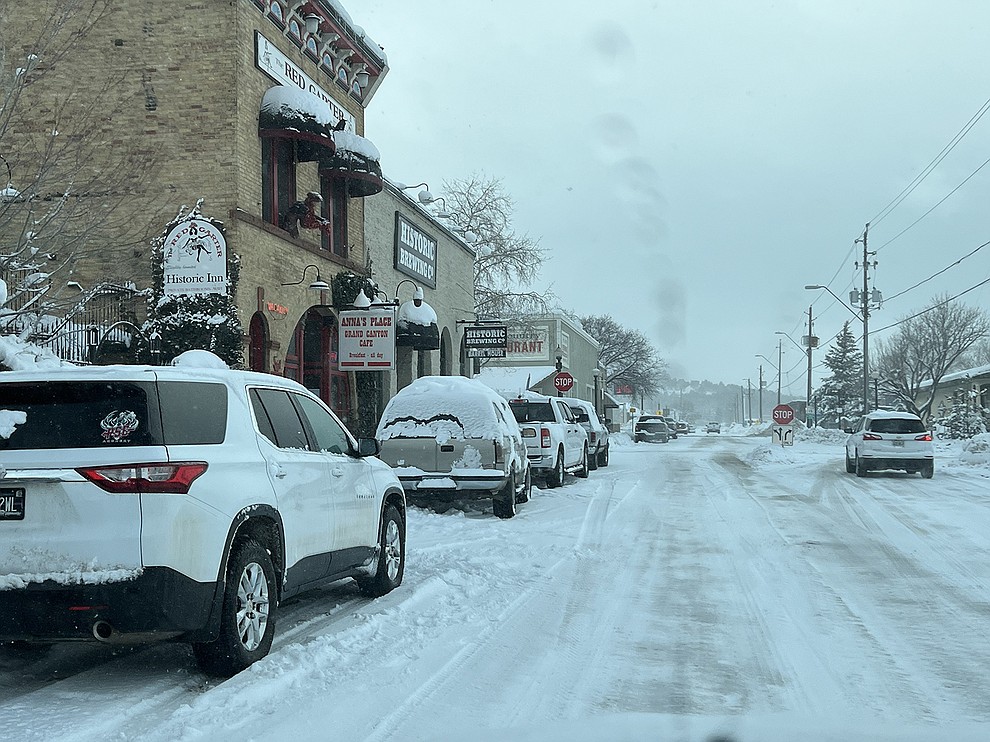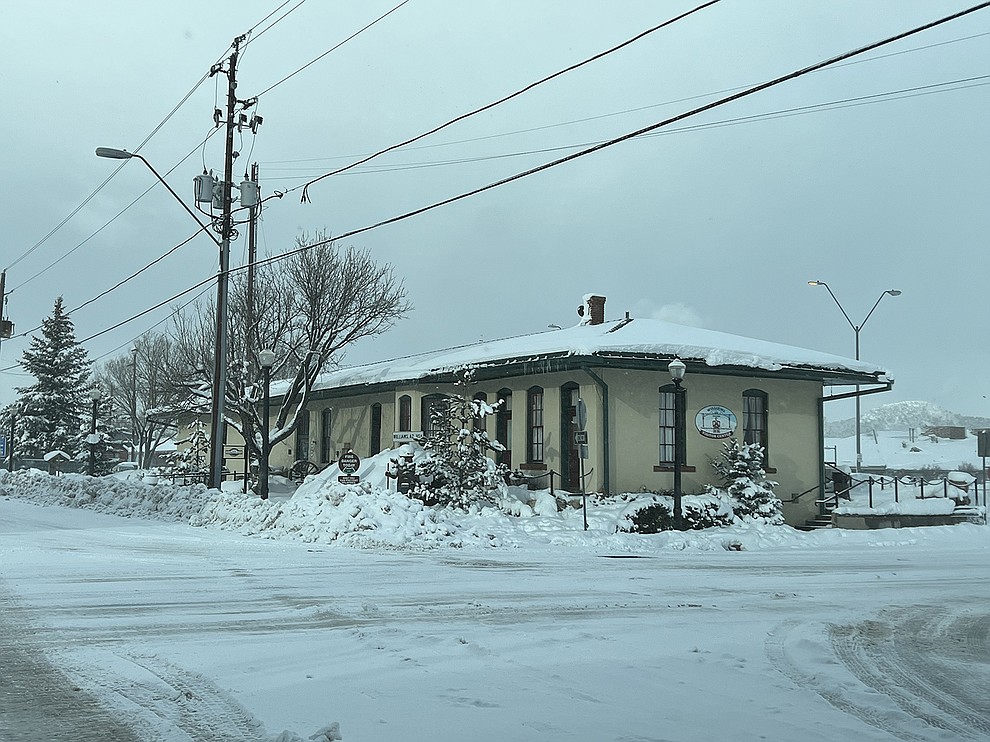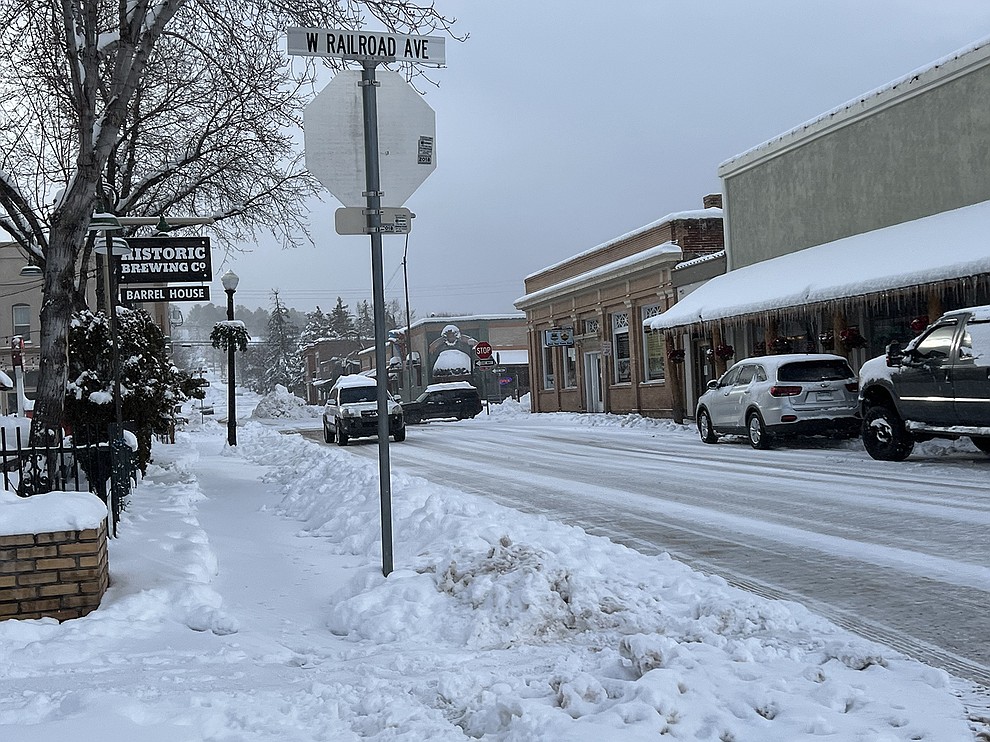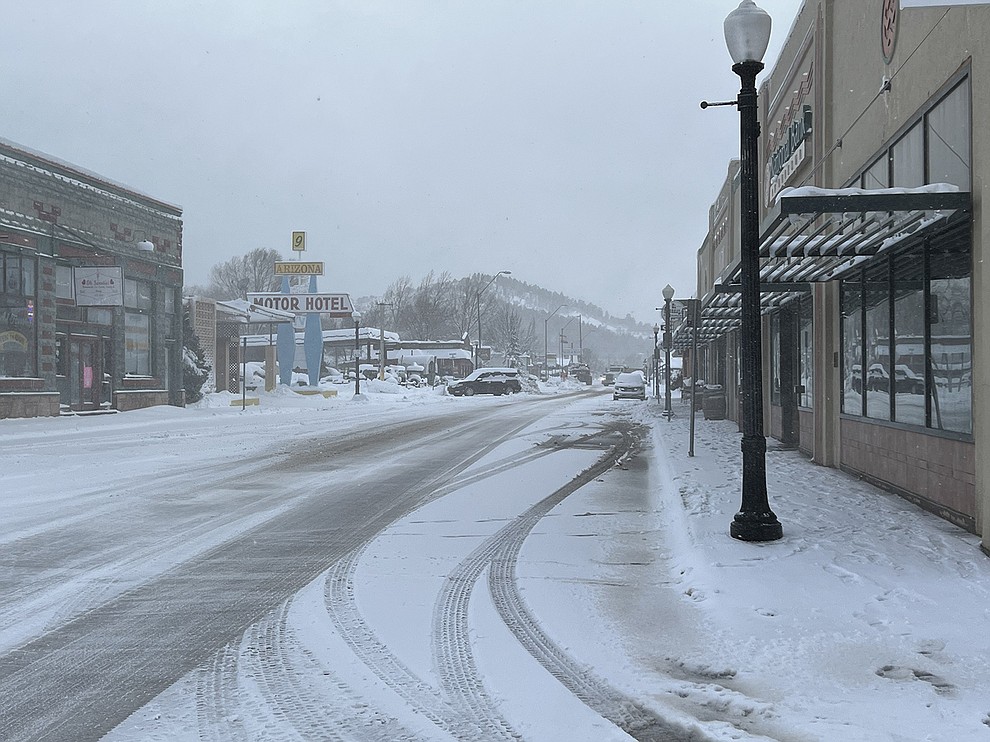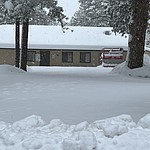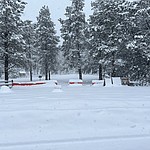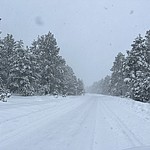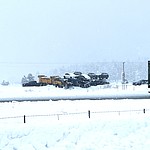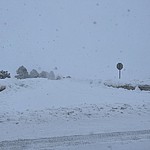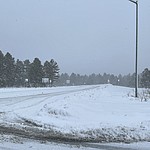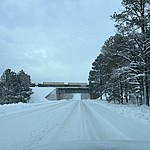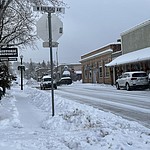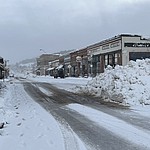 WILLIAMS — After a weekend of snowstorms, areas around Williams have received up to 24 inches of snow, according to the National Weather Service.
A winter storm warning for northern Arizona took effect on Saturday, Jan. 14. Areas around Williams received up to 16 inches of snow on Sunday, Jan. 15 and another 5-7 inches of snow on Jan. 16.
On Sunday, Parks received 19.5 inches of snow and areas of Flagstaff received up to 17.4 inches of snow. Residents in Park are reporting over 36 inches of snow on Tuesday as snow continued to fall.
Snow and rain were expected to continue to spread across the region through Tuesday. The most intense periods of snow were expected Monday night.
Williams was expected to receive 3 more inches of snow Monday. Wind was expected to be around 15 to 25 mph, but gusts as high as 40 mph were possible. Wind and blowing snow resulted in poor visibility on the roads, with numerous accidents reported on Interstate 40 and State Route 64.
The winter storm warning was extended until Tuesday, Jan. 17 for regions above 5,500 feet, according to the National Weather Service.
Portions of I-40 from Williams to Flagstaff and I-17 from Flagstaff to the Overlook were impassable at times. Minor flooding was possible in the lower elevations.
Northern Arizona University, Flagstaff Unified School District and Williams Unified School District announced they were canceling all classes Tuesday due to the storm.
"We have 200 snowplows statewide that are working around the clock to get the roads clear," said David Woodfill, an ADOT spokesman. "Before these storms, we're always out ahead of time, prepping the roads with de-icing material."
Around the Southwest, mountainous areas west of Las Vegas, northern New Mexico and other mountainous areas also were expected to see heavy snowfall during the holiday weekend.
The Phoenix metro area received about 0.03 of an inch of rain by mid-day Sunday, pushing the total for the month to the above-average mark of 0.57 inches.
Another round of rain and snow showers is possible with only minor accumulations expected Jan. 19 and 20.
The AP contributed to this story.
SUBMIT FEEDBACK
Click Below to: