Vikings football snags 18-12 opening win against Pahranagat Valley
Williams hosts annual rivalry with Panthers of Alamo, Nev., bringing home first win of the season
Marylin R. Sheldon
Originally Published: August 29, 2023 9:53 a.m.
WILLIAMS, Ariz. — "That was a great win for us," Williams High School Head Football Coach Jeff Brownlee said after his 1A North Vikings football team chalked up an 18-12 victory over the visiting Nevada Pahranagat Valley team Aug. 24. "We never want to take the first game of the season as an indicator of the entire season, but they are a high quality football team."
The Vikings sophomore quarterback, Jack Dent, had a successful outing. Both quarterbacks had trouble with exchanges due to a wet field. Dent came on to throw 7-for-18, for a total of 90 yards, with two touchdowns. Timing was an issue for Dent and his center in the first half.
"We struggled with timing between Dent and his center, but by the second half we got things together," Brownlee said.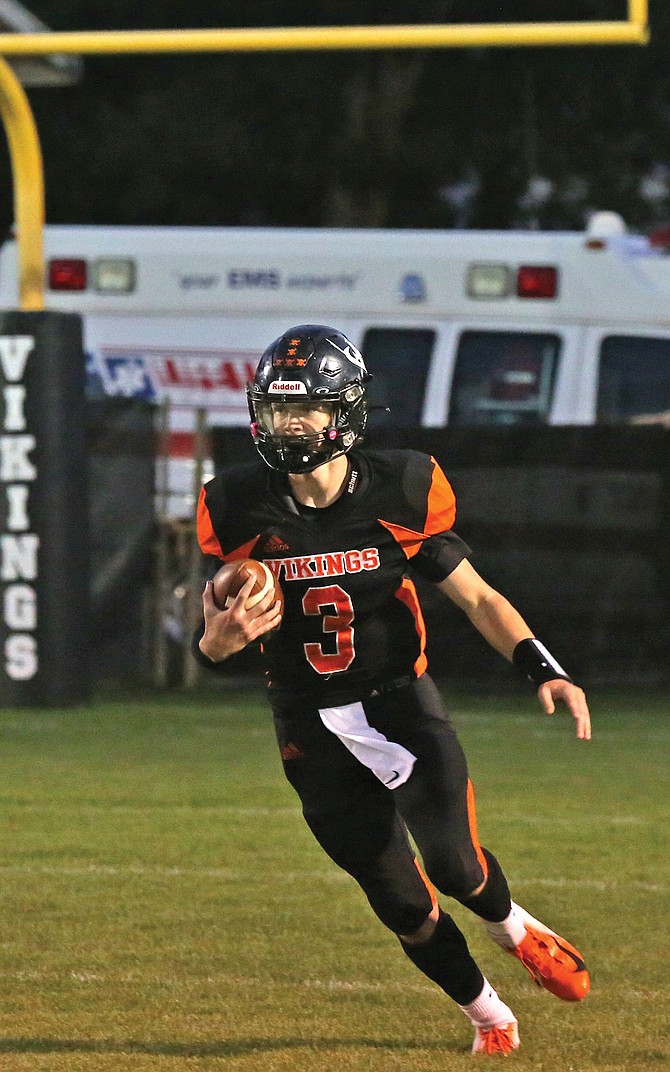 Both primary receivers scored a touchdown. JP Echevveria, in his first high school football game, had two catches for 41 yards, including a touchdown. Cody Payne hauled in one 20-yard pass, which also resulted in a TD.
Running back Raymond Gonzalez was effective on the ground, and churned out 75 yards on 14 carries. He also recovered a fumble and rumbled 81 yards for a Viking touchdown.
"Ray (Gonzalez) is just a hard-nosed football player," Brownlee said. "He can also be effective as a receiver. On the last drive, he caught a 16-yard pass that kept the drive alive. That catch prevented the other team from getting the ball back and potentially scoring."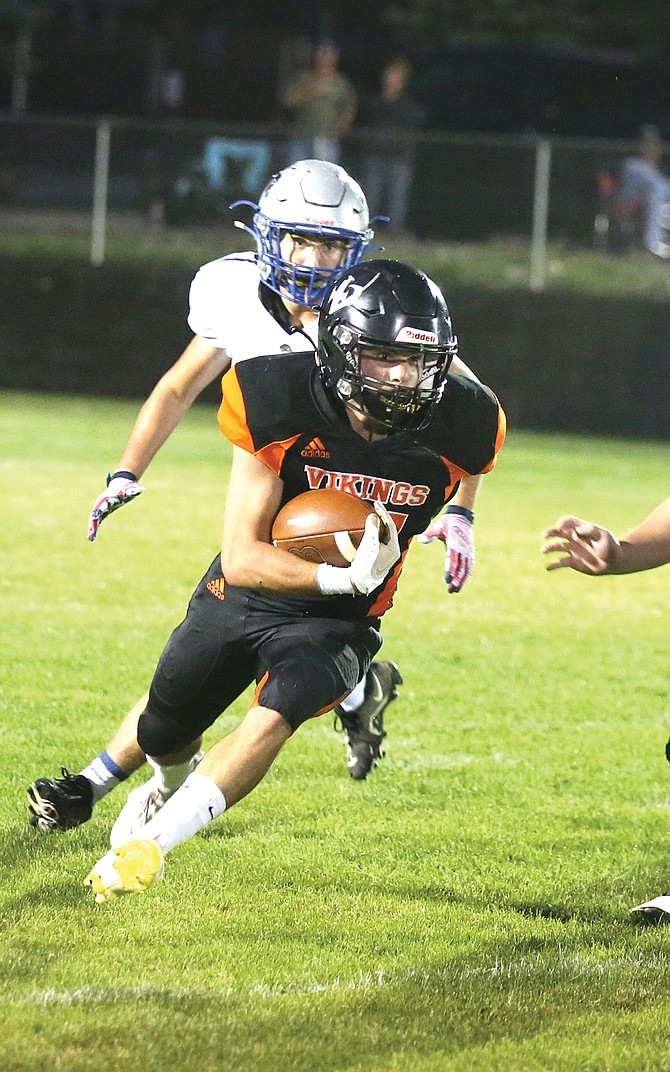 Defensively, Mario Pedraza hauled in two interceptions. He ran the first one back for 20 yards, and the second for 16 yards. The second interception came near the end of the game, and helped seal the win, Brownlee said.
The win puts WHS at 1-0 overall. They have yet to play any 1A North games. Their first regional game is Sept. 15 against Mayer, at home. Kickoff is set for 7 p.m.
This week, the Vikings travel to Salome High School Sept. 1, to take on the Frogs. Kickoff is set for
---
SUBMIT FEEDBACK
Click Below to: