Drake Cement eyes Parks for possible pozzolan mining
New pozzolan mining claims go up in the Spring Valley area of Parks
Originally Published: August 22, 2023 12:02 p.m.
WILLIAMS, Ariz. — Drake Cement, LLC continues to seek sources for pozzolan in northern Arizona with the rural community of Parks now in their sites.
Residents who live in the small community between Williams and Flagstaff have grown concerned as a wave of mining claims have recently gone up in the area.
Drake Cement has recorded and placed new lode and placer claims totaling around 1,068 acres on the Kaibab National Forest near Government Hill in the Spring Valley area of Parks, and a small cluster of claims on approximately 348 acres south of Hardy Hill.
The company in Paulden, Arizona, mines pozzolan as an additive for concrete. It is found in deposits of volcanic tuff, a glassy, igneous rock formed when deposits of volcanic ash compress under pressure over time.
Drake Cement was approved for a pozzolan mining operation west of Parks at Frenchy Pit in 2021. Operations are now underway on that 65-acre site that has since been leveled and cleared of all vegetation.
Drake plans to extract about 300,000 to 500,000 tons of pozzolan from the parcel each year. Mining operations are expected to occur nine months out of the year, with the product being transported to the Drake Cement plant in Paulden year-round. The operation has a 20-year life expectancy.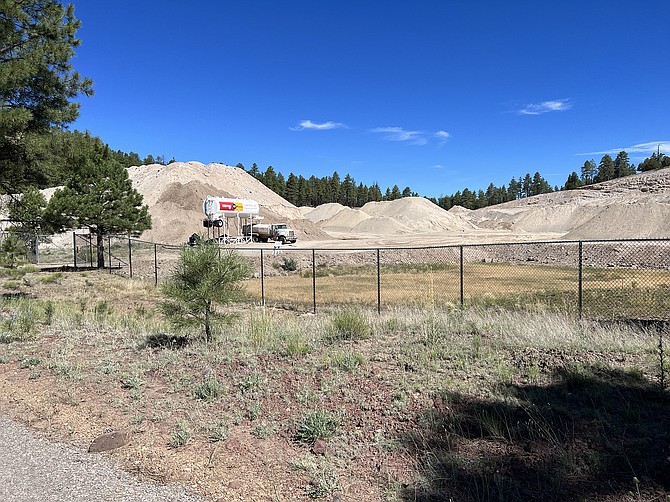 In addition to the Frenchy Pit mine, Drake Cement began looking at Bill Williams Mountain in 2022 for additional mining opportunities. Residents living on the east side of Bill Williams Mountain became alarmed when they began noticing Drake Cement mining claims going up on nearly 1,450 acres of forest lands that border their homes.
Despite facing intense opposition to mining on Bill Williams Mountain, the company submitted an exploration proposal to the U.S. Forest Service in January 2023. The Forest Service held a 45-day public comment period and is now working on an environmental analysis before approving (or denying) the exploration plan.
"This is going to generate a huge visible scar on the east face of the mountain," said Bill Williams Mountain resident Steve Dudley at a June 2022 Williams City Council meeting. "The mine borders private property its entire length. These properties will be heavily impacted, as will the city of Williams, the Havasupai Tribe and its watersheds."
On July 13, 2022, Williams City Manager Tim Pettit, representing the Williams City Council and city staff, submitted a letter to Drake Cement, LLC stating the city strongly opposed the company's interest in pursuing mining claims on Bill Williams Mountain.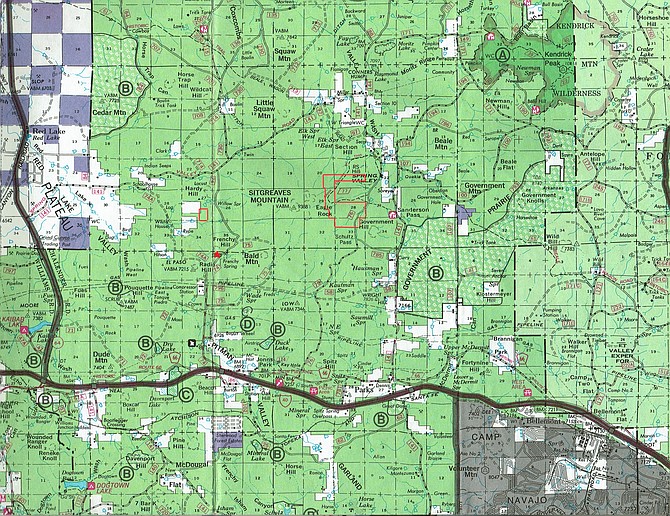 "Due to the significant expected negative impact that a pozzolan mine presents to the community, environment, tourism, water sources, and at least one local tribe, it is the city's most sincere desire that Drake Cement not proceed with a mining operation at this location," Pettit said in the letter.
On April 7, 2023, the Coconino County Board of Supervisors also penned a statement in opposition to Drake Cement's intent to mine pozzolan on Bill Williams Mountain. The supervisors submitted a letter to the company and the U.S. Forest Service in opposition of the exploration phase of the project.
"We recognize that pozzolan mining is an important commodity in today's cement market and we are not opposed to pozzolan mining in general, however, we oppose mining at this sensitive location," the supervisors said.
Despite this, Drake has paid their annual fees and continues to retain the claims on Bill Williams Mountain.
Photo Gallery
Drake Cement mining claims Spring Valley, Parks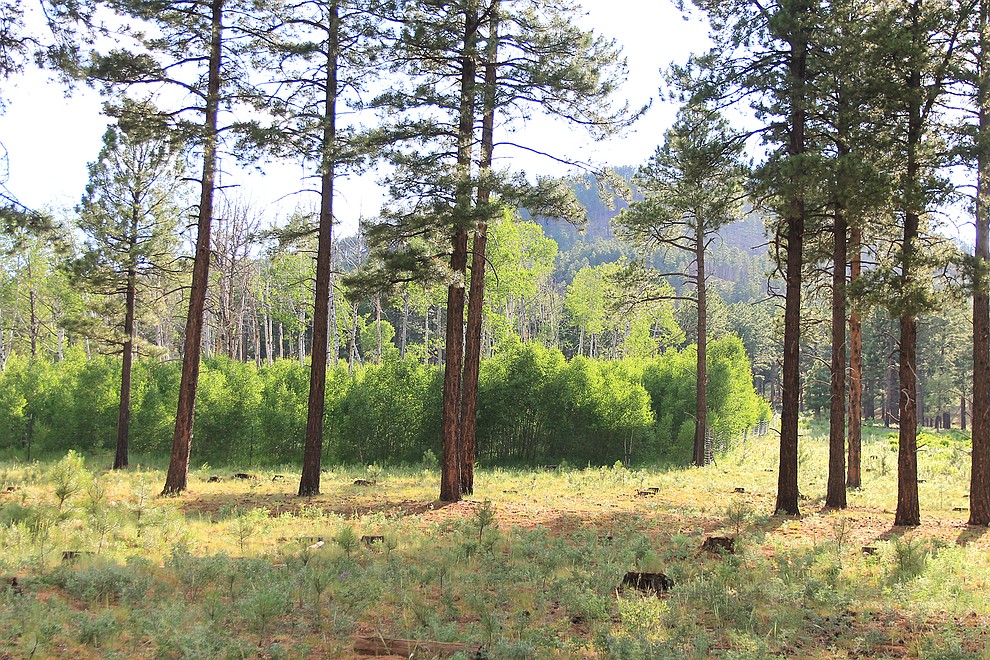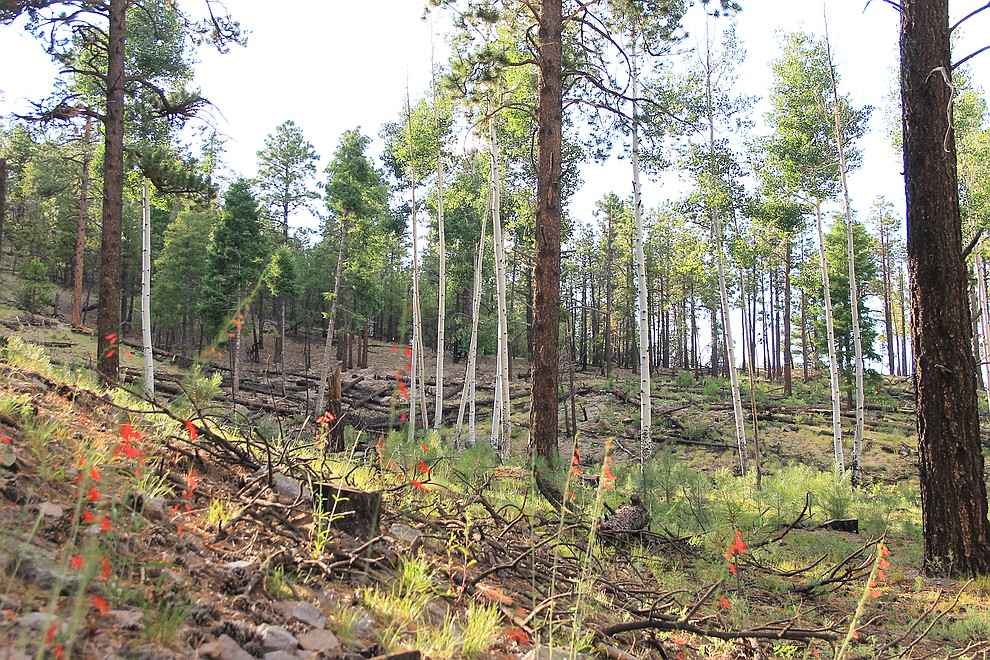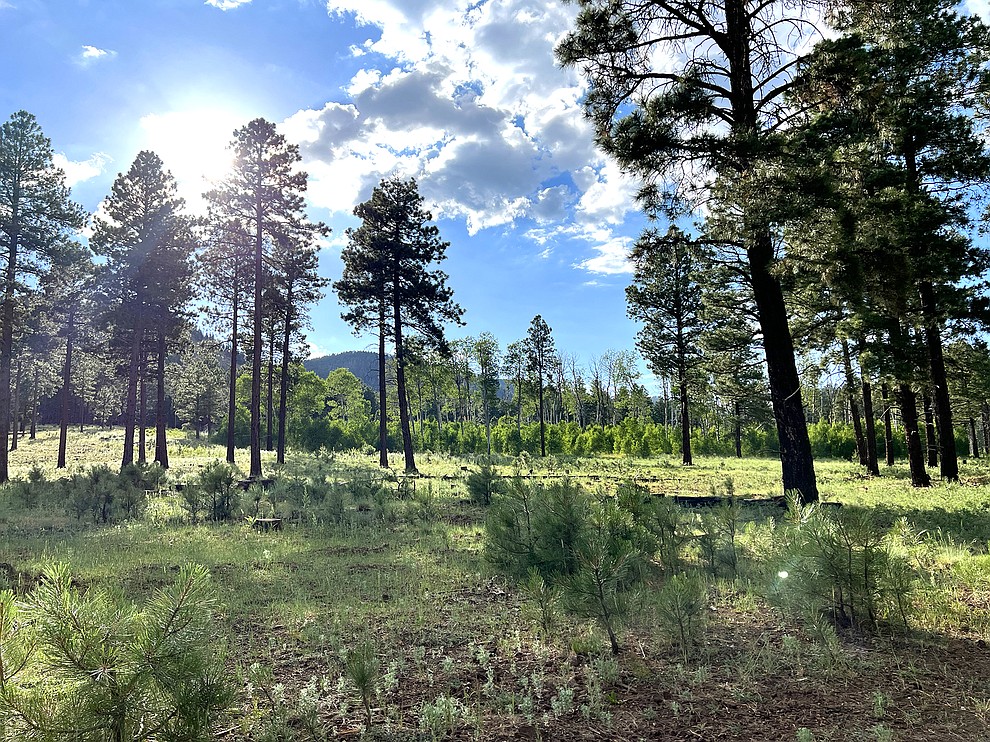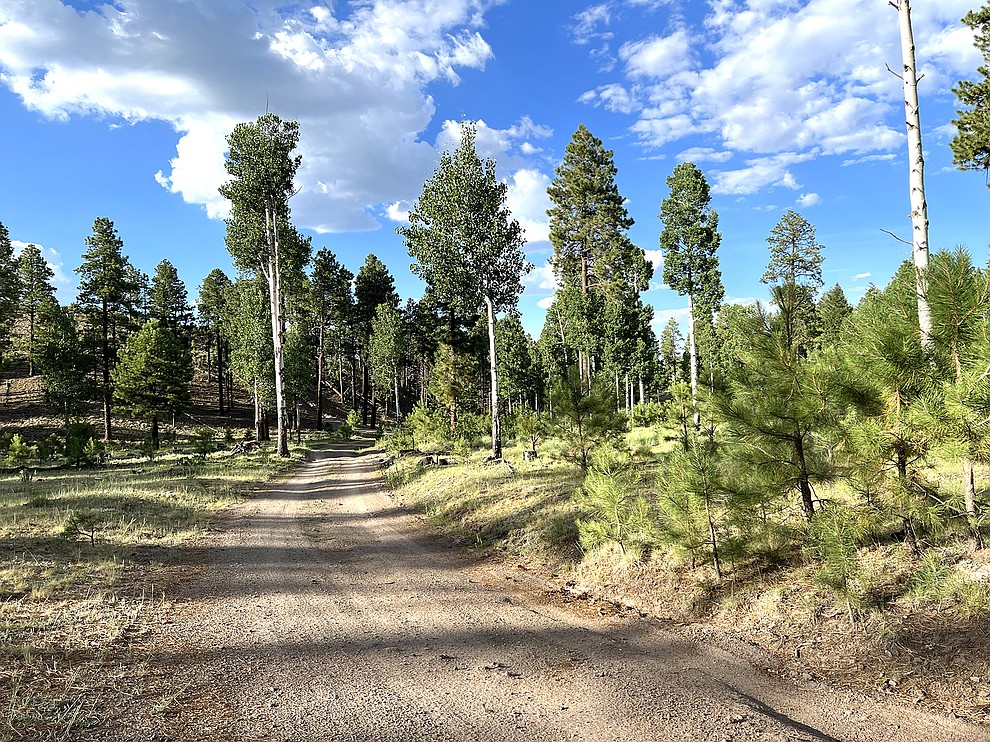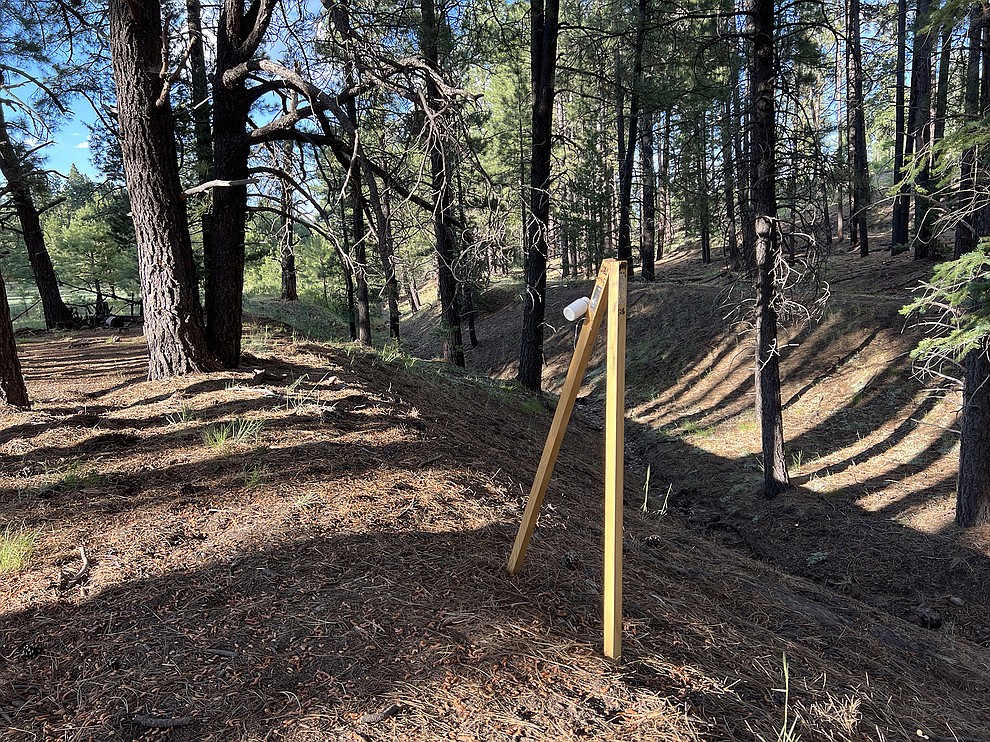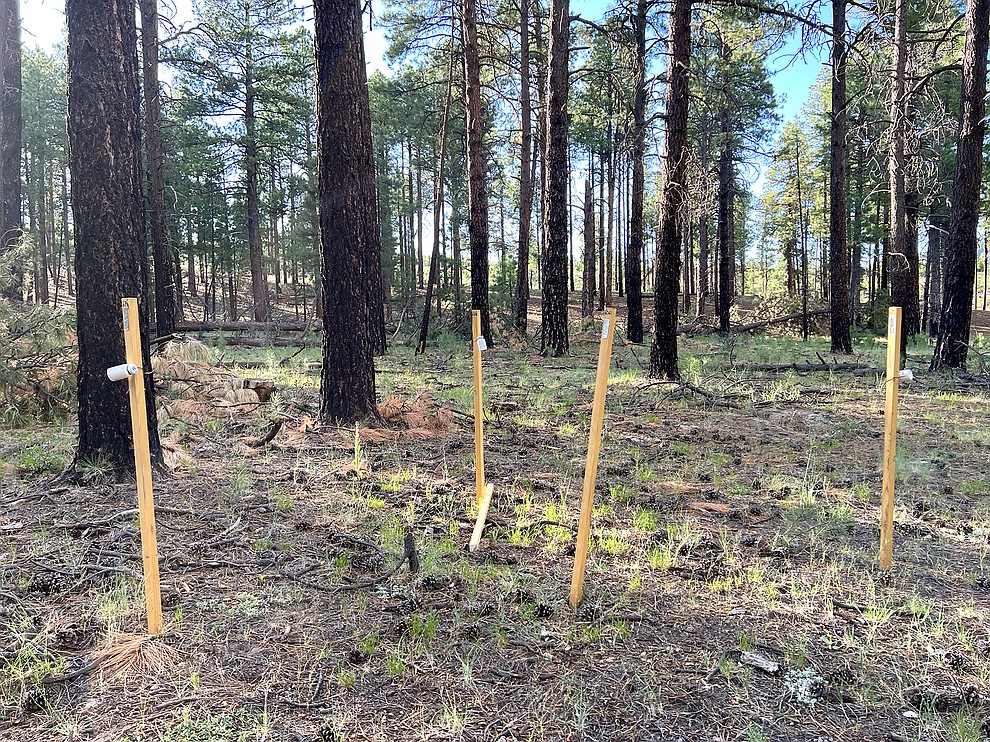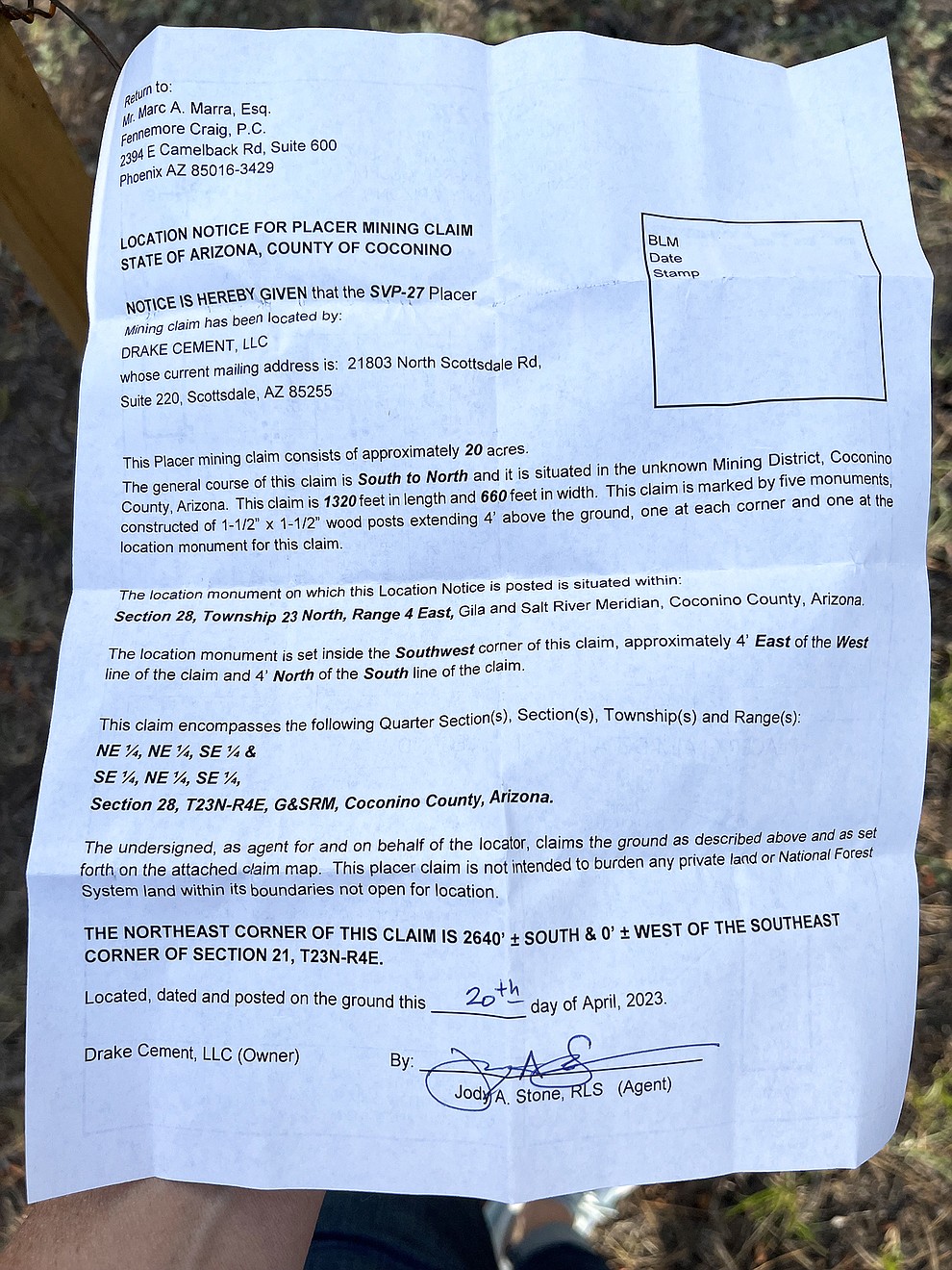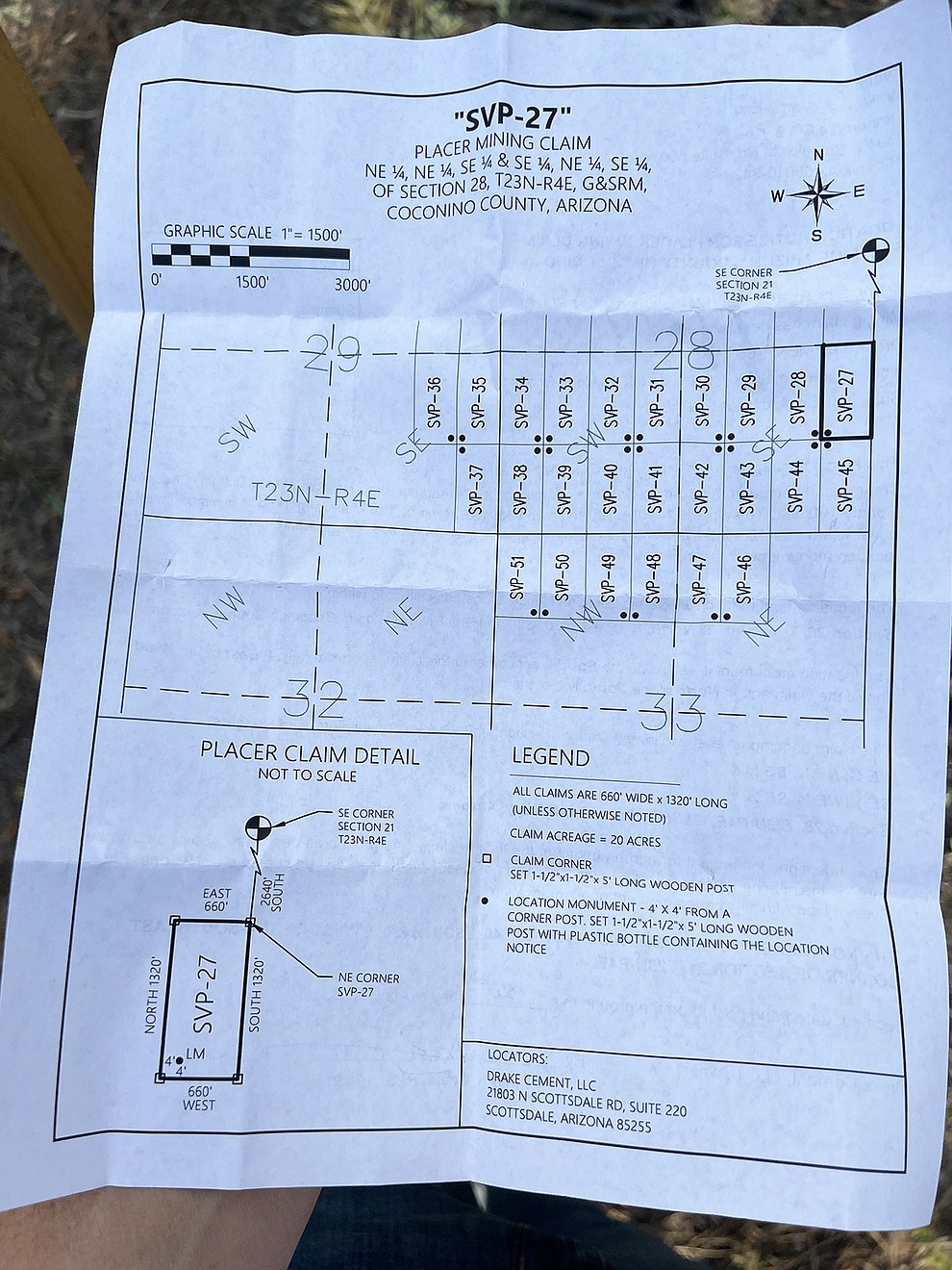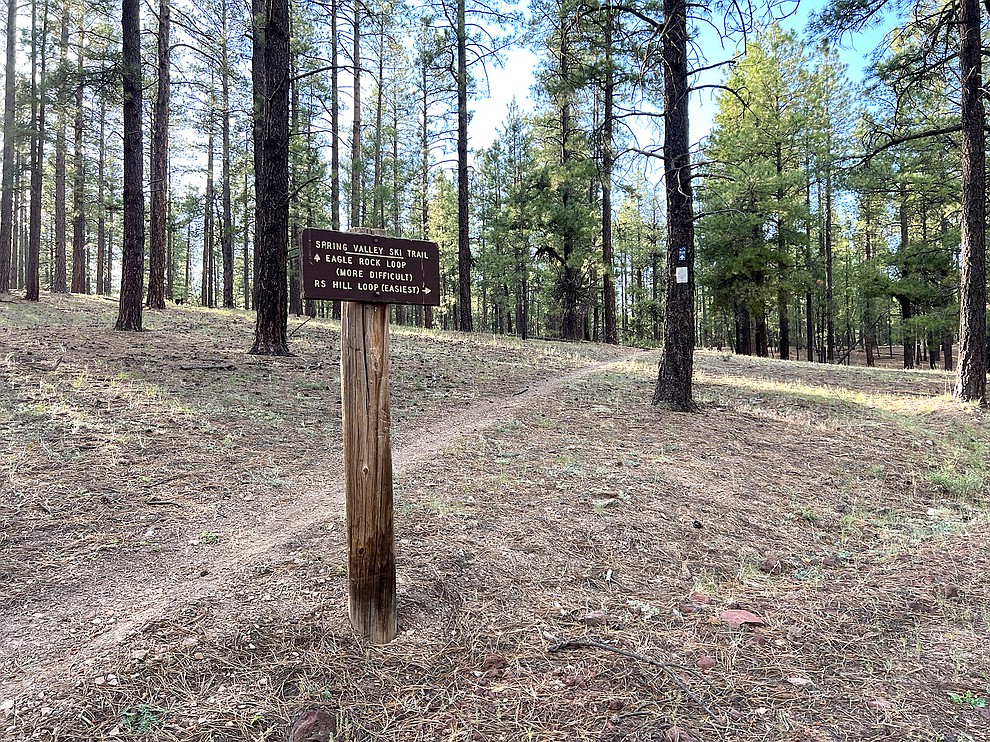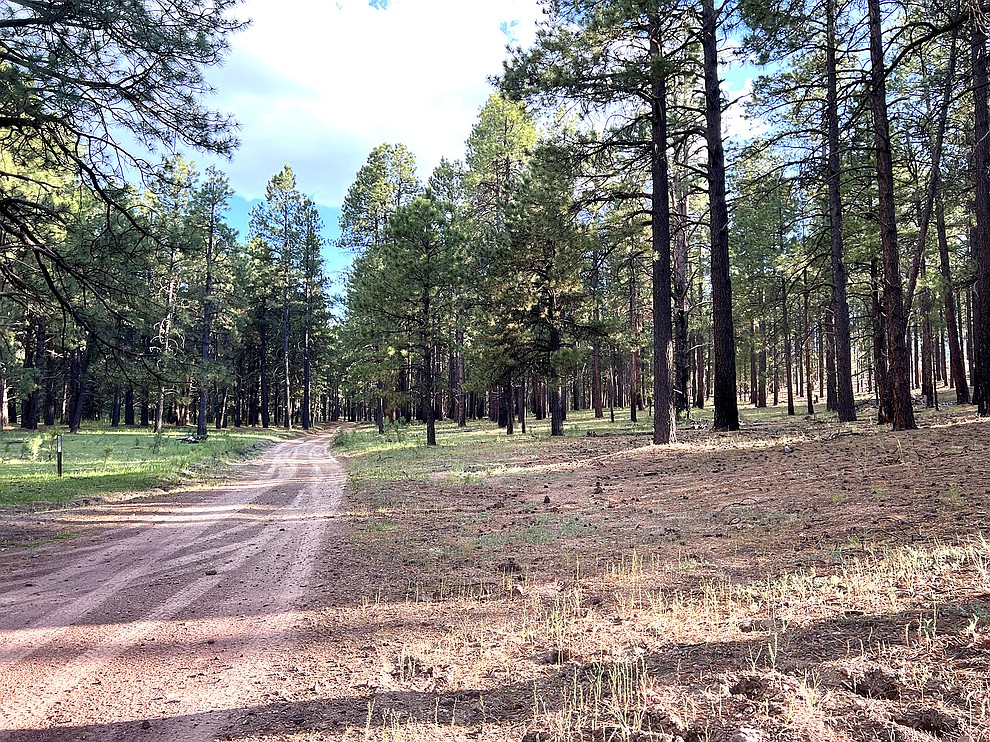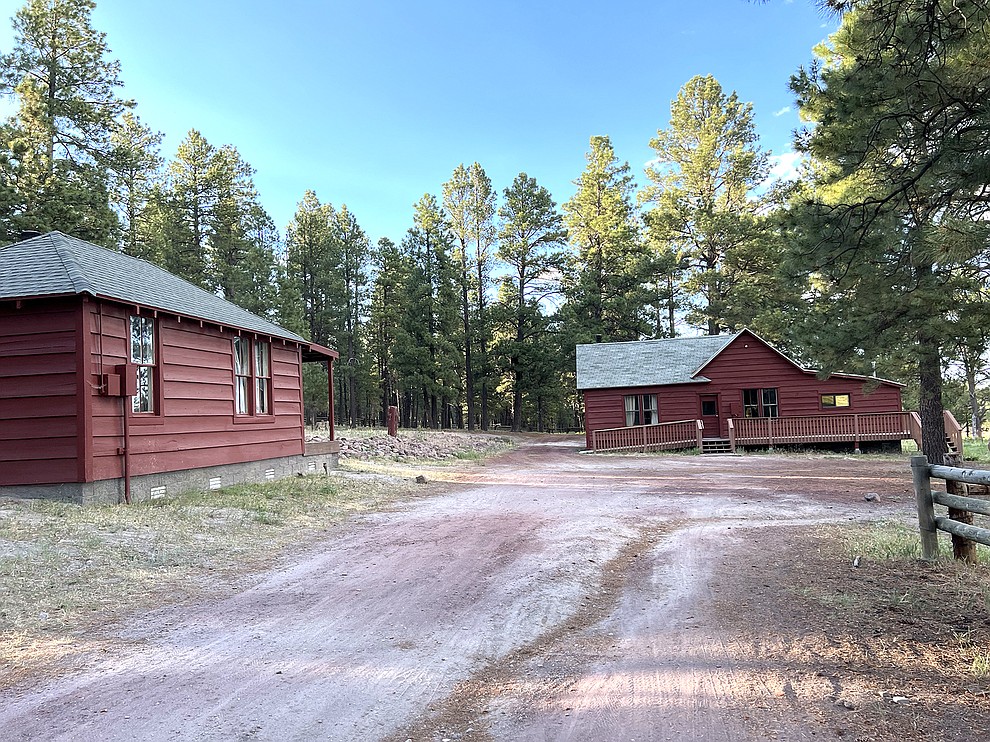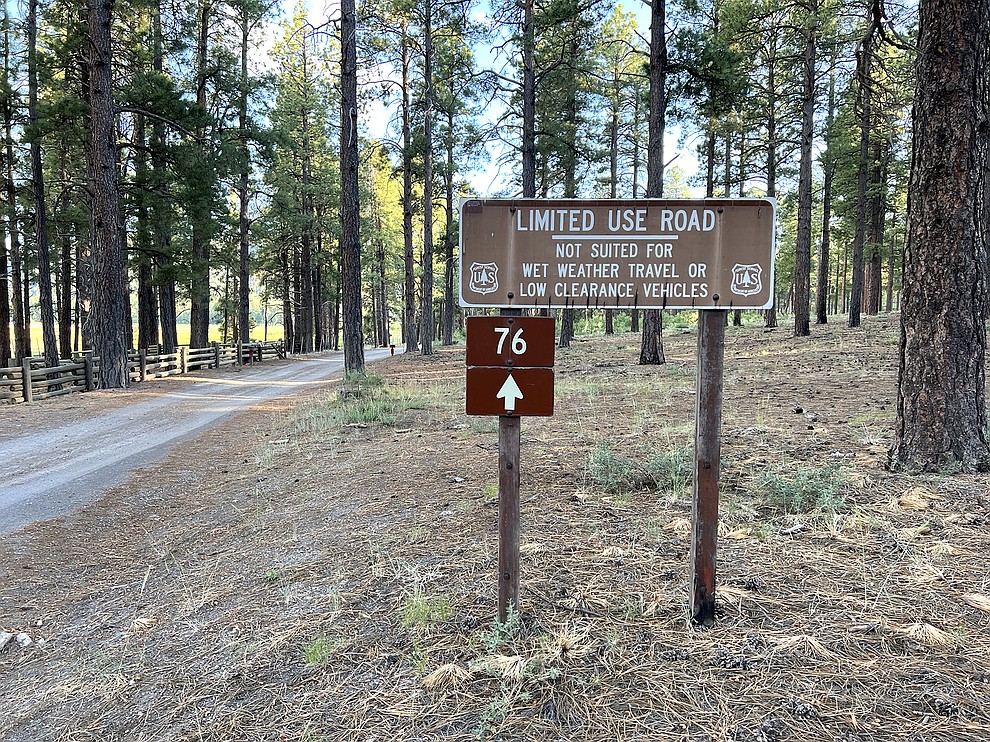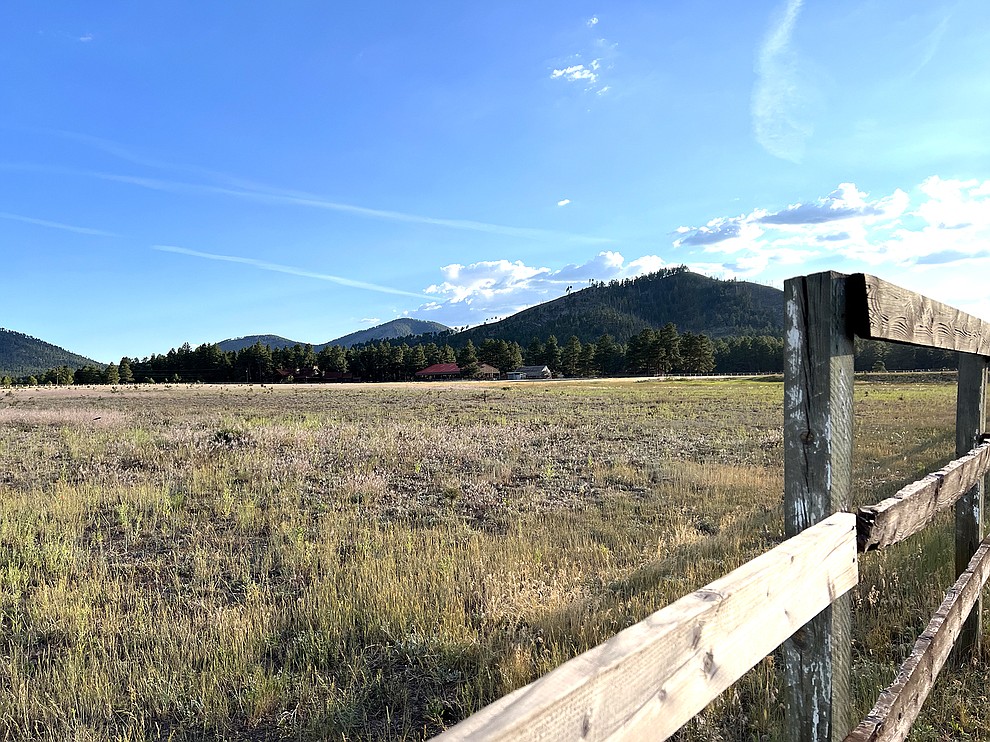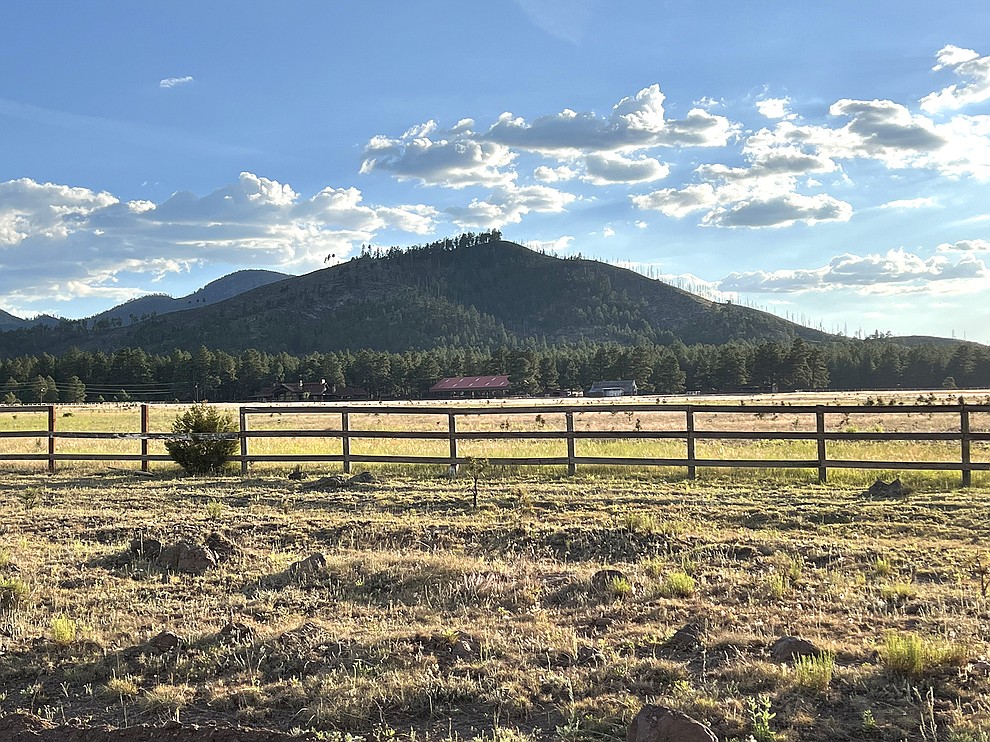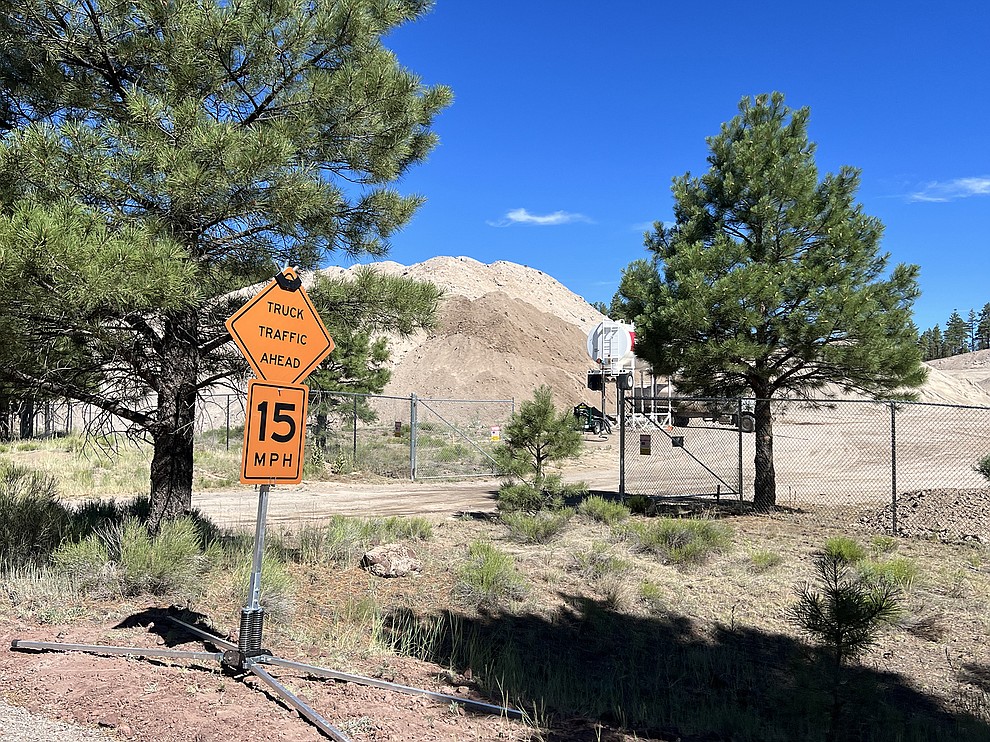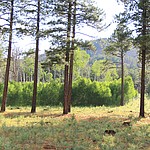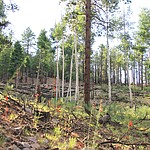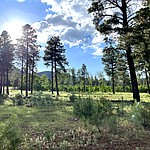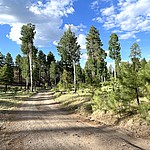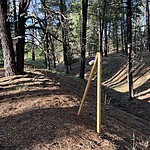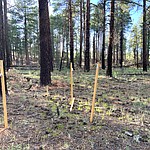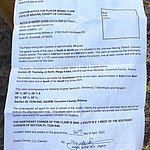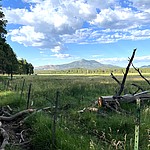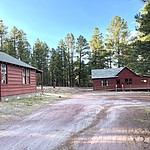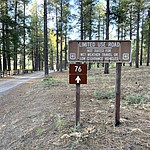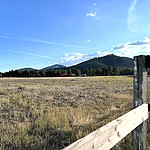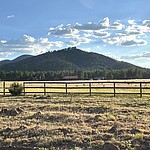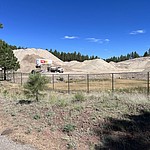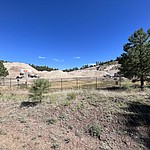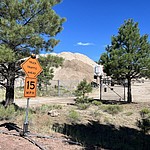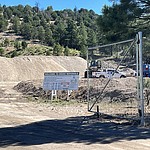 With Drake Cement's latest target at Spring Valley in Parks, many residents of the small rural community are shocked and confused by the location of the mining claims in this historically peaceful landscape.
The location of the mining claims in Parks are approximately 8 miles north of Interstate 40. There are two accesses to the property: one is on Forest Road 76, a rough 4x4 road, and the other is Spring Valley Road, the main thoroughfare for the Park's community.
Spring Valley Road is a paved road that cuts through several residential neighborhoods, with many homes directly connecting to the road. There is a school, a fire station and a couple of commercial businesses along the road.
The road has no shoulder, and community members often utilize the road for bicycling, running and walking.
"I am very concerned about the (possible) Drake mine..west of Spring Valley Road," said resident Chris Musgrove. "This is not acceptable or sustainable for the peaceful neighborhoods along Spring Valley."
Many people live in Parks to escape the crowds and noise, several residents said.
"After living in Flagstaff for nine years, we wanted to move to more of a rural setting," said resident Angela Mabe. "We wanted elbow room and less traffic. Parks is an amazing community that bands together. Even though there is distance between neighbors. You know you can always count on anyone helping out when needed."
In addition to the many residences in Parks, the beauty and access to forest lands make it a popular destination for visitors.
"(The area) should be considered for "wilderness area" status," said resident Jim Winschel. "The multi-use Spring Valley cross-country ski trail would be obliterated and closed for future cross-country skiing, snowshoeing, hiking, bike riding and equestrian riding."
The proposed location is also home to sensitive stands of aspen trees. The U.S. Forest Service has been monitoring the effects of oystershell scale, an emerging and invasive insect that has been killing quaking aspen and other softwood trees throughout the county.
"More destruction would (happen) to the aspen groves in the area that still exist at the 7,000-foot level," Winschel said.
The U.S. Forest Service has yet to respond to questions about whether Drake Cement has filed a proposed plan of operations for mining claims in the Spring Valley area.
Drake Cement declined to answer questions about the project, but stated in an email:
"Drake Cement is committed to protecting the environment, improving quality of life, and following the law in every community where we work. As the company has since beginning business in Arizona in 2011, Drake continues to explore potential mining sites in areas in proximity to our Paulden plant. In staking such claims on federal lands, we will continue to obey the General Mining Act of 1872, which requires a fully transparent public process Drake supports wholeheartedly.

Keep in mind, please, that placing an exploratory claim is merely the first step in potentially extricating minerals from a site. Should Drake conduct any exploration, we will grade, repair, and restore the site, per U.S. Forest Service guidelines. Similarly, we will continue to work with the Forest Service should we move ahead with any of these exploratory sites, just as we will continue to work with municipal leaders and residents to create open lines of communication about our plans."
Information about Drake Cement's exploration proposal for Bill Williams Mountain can be found at fs.usda.gov/detail/kaibab.
Information about the mine at Frenchy Pit can be found at www.fs.usda.gov/project/?project=58789
Residents concerned about the mining claims and proposed exploration in the Williams and Parks areas have formed a citizen's group that follows Drake Cement's interests. Their website can be found at: protectourmountain.wixsite.com/protect-bill-william
---
SUBMIT FEEDBACK
Click Below to: