Feeling the pull of the earth: 4H archery fun shoot draws crowd in Parks
Originally Published: August 16, 2022 10:20 a.m.
PARKS, Ariz. — As the sun began to rise up over the ponderosa pines, young archers stepped up to the line aiming for targets scattered across the forest. They nocked their arrows and set their sights on the rings of their targets.
Arrows whizzed toward hay bales, as the young archers looked to their instructors for feedback. The archers quietly drew again from their quivers, lining up once more on the yellow center of the target face.
Approximately 150 youth from across the state of Arizona were expected at the 4H archery shoot near Parks, Arizona July 30.
Photo Gallery
Parks in the Pines 4H Archery Shoot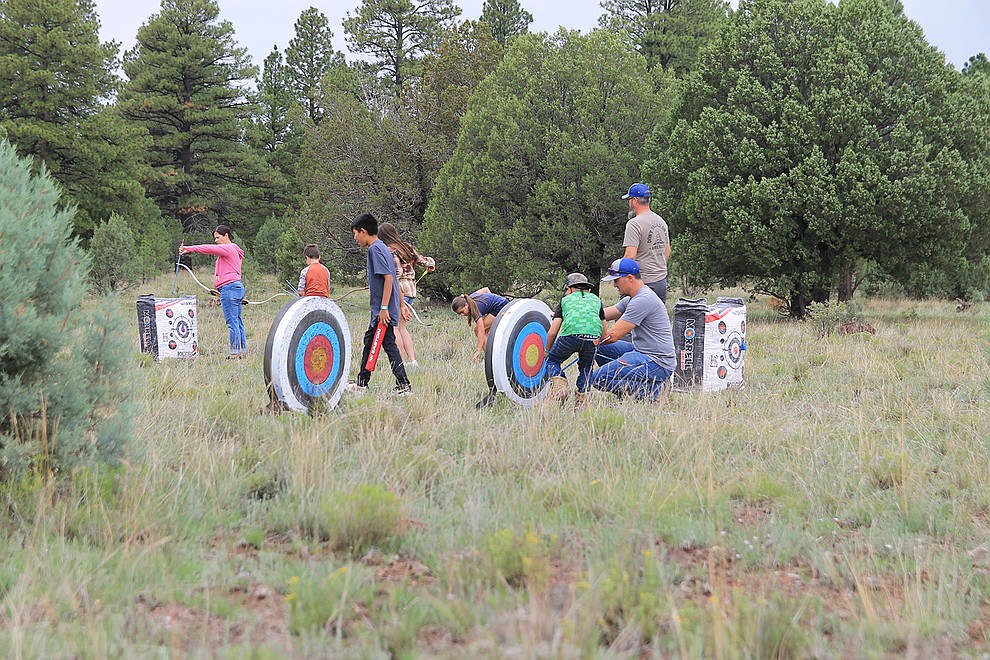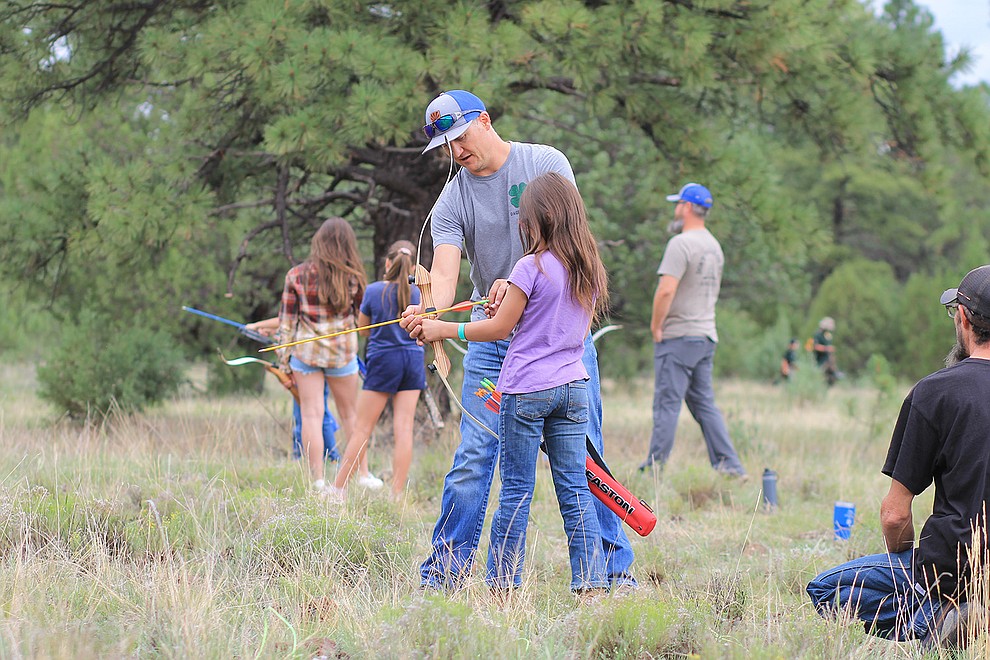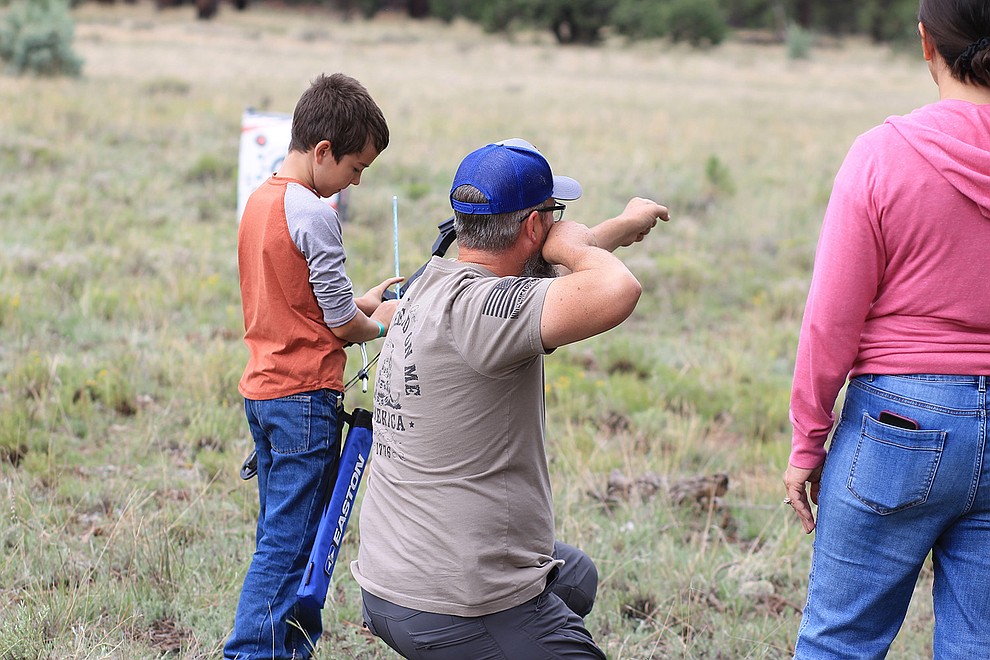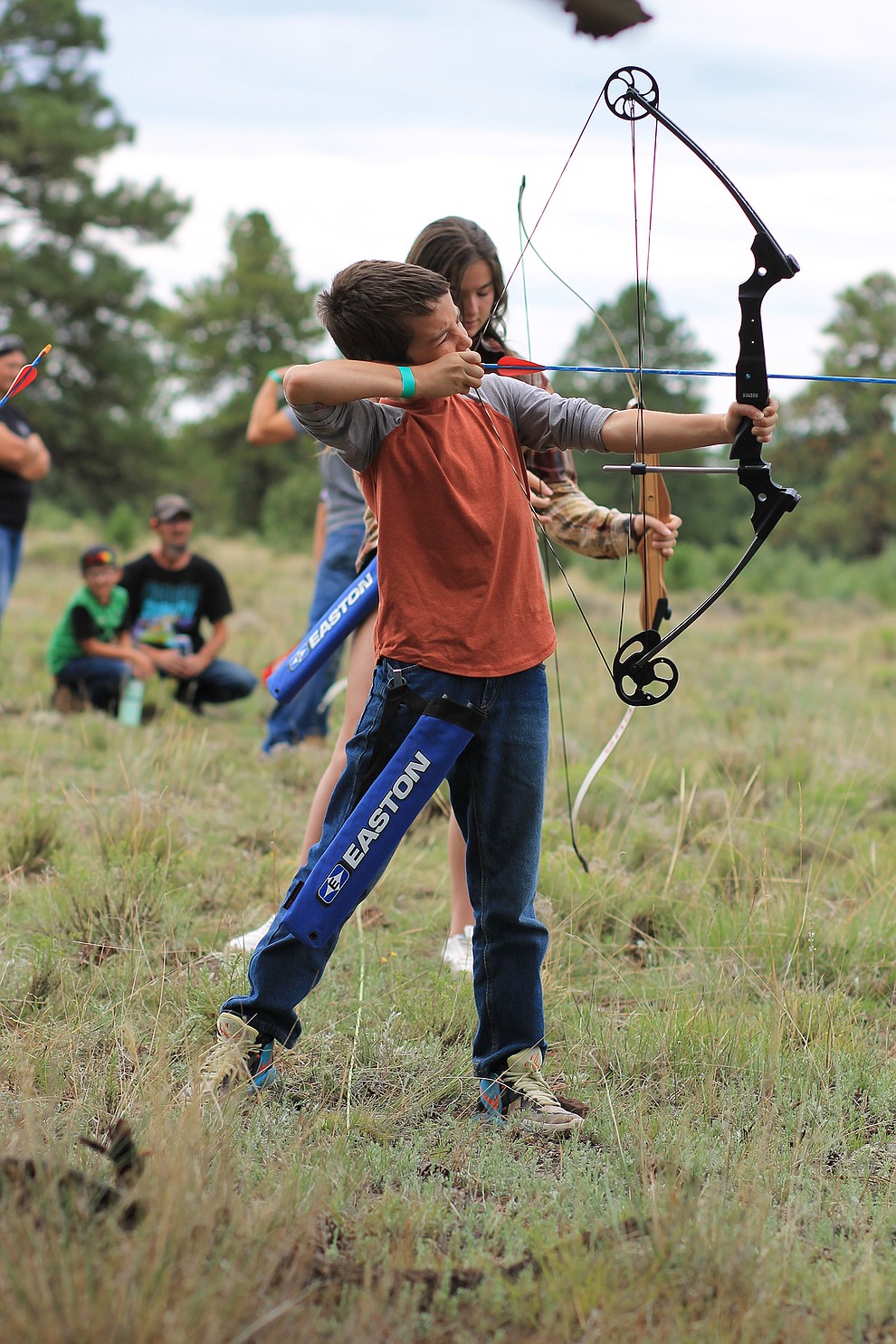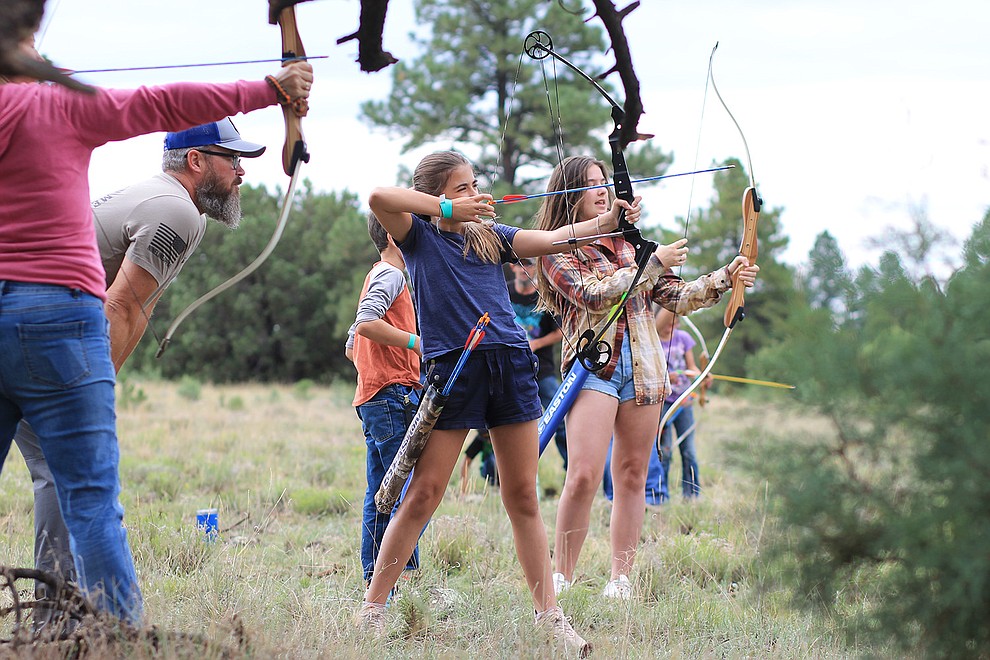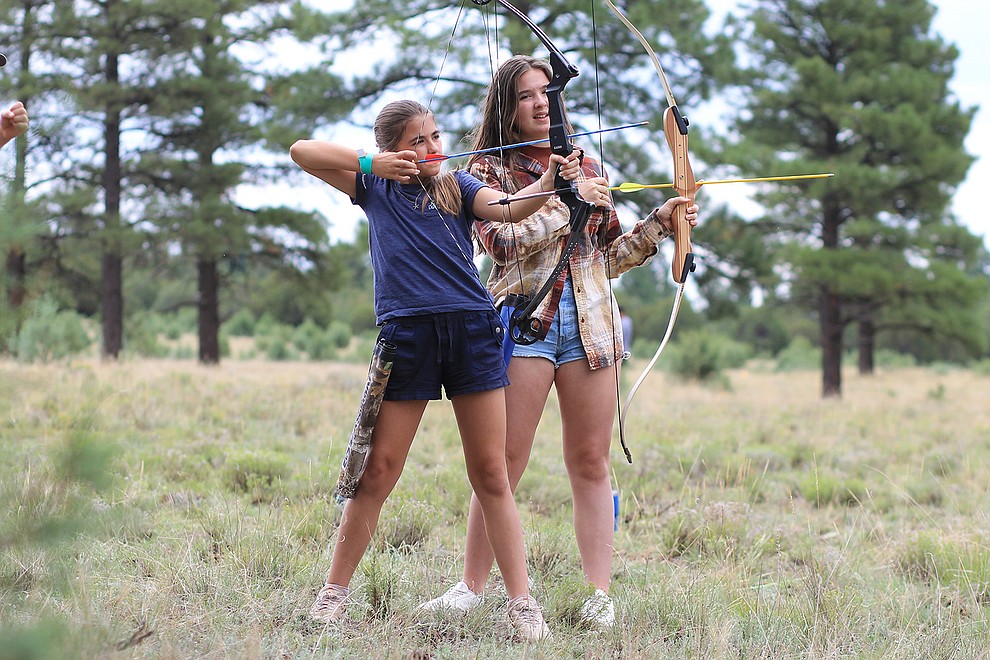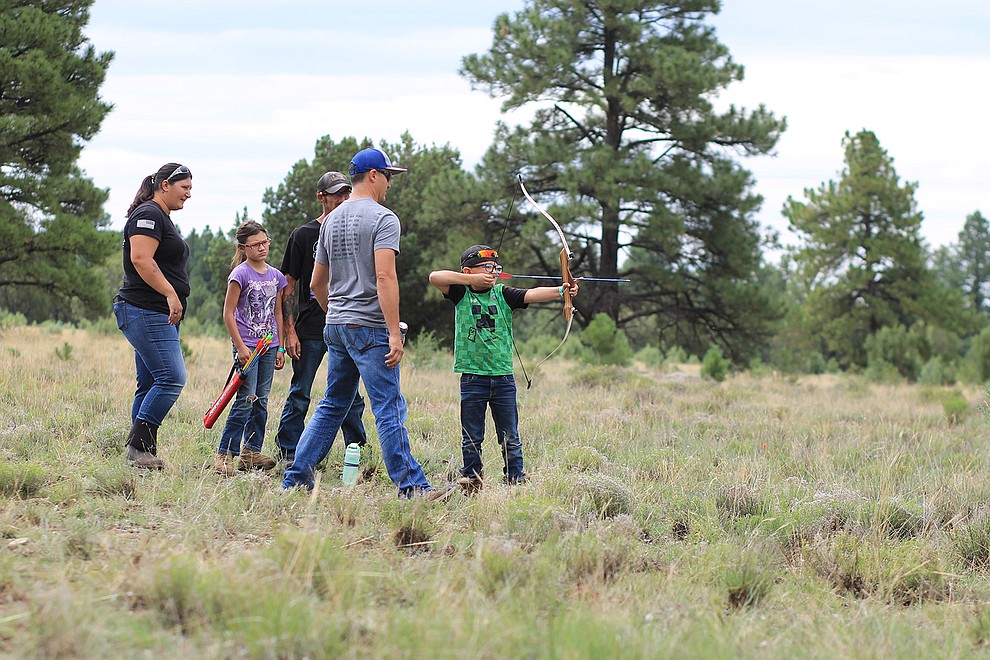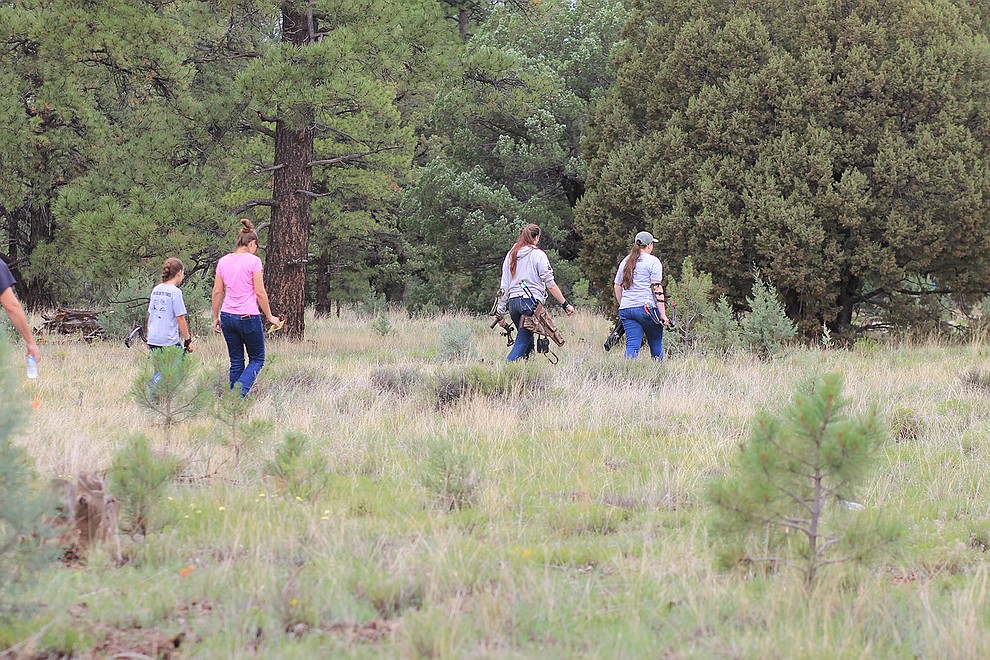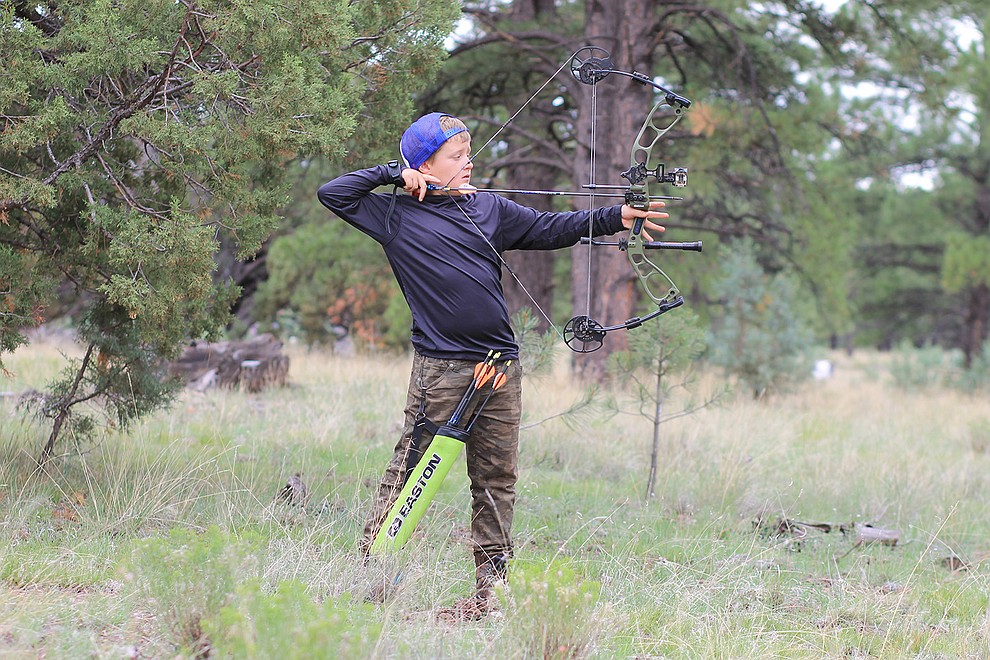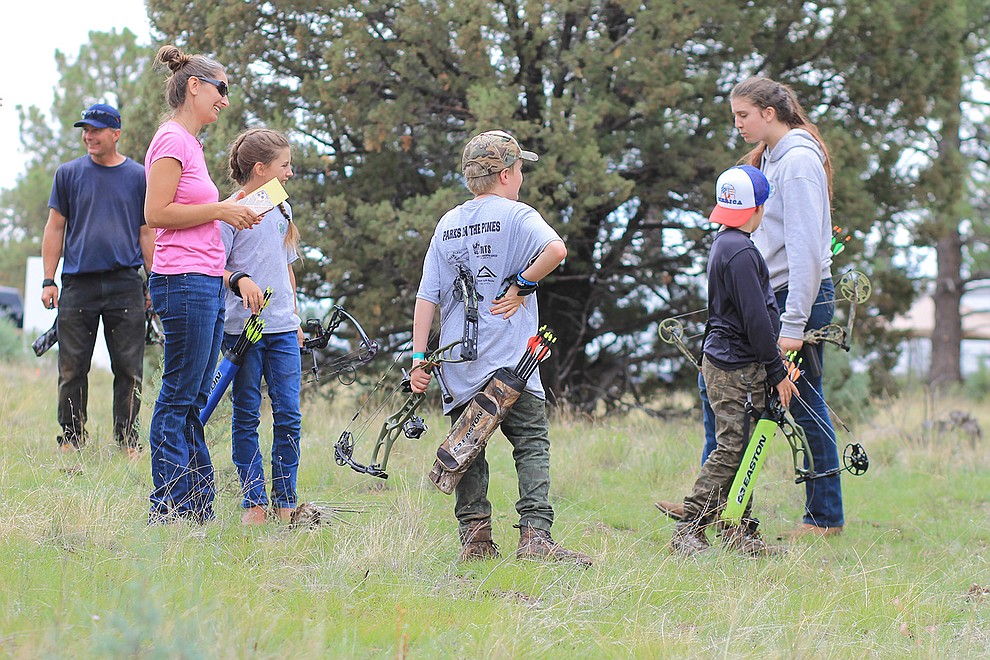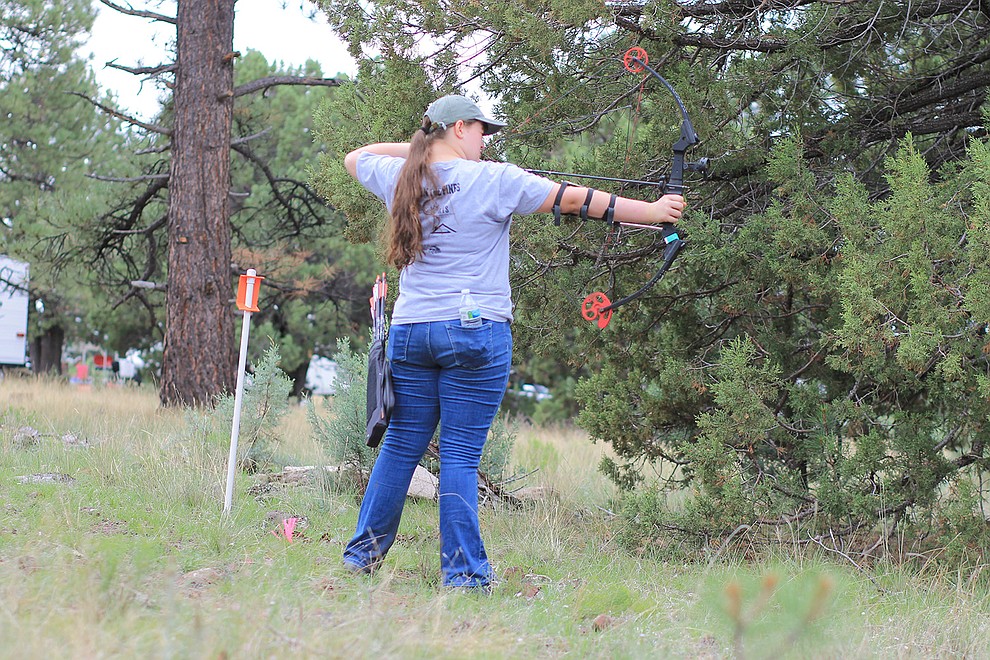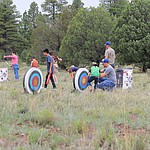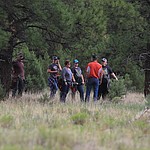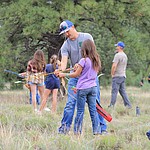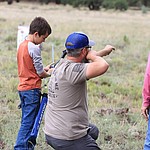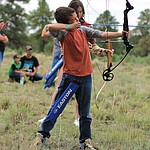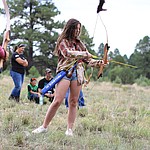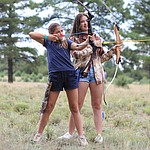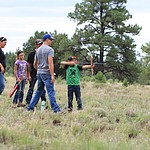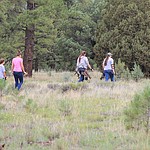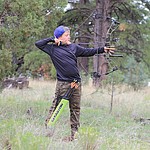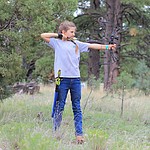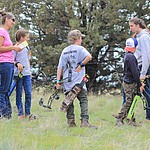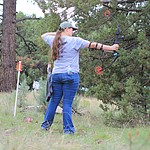 "This is a statewide event," said Josh Farella, Coconino County 4H youth development agent. "It's a great event, because we get to teach safety to the kids and the parents are right along with them.
Farella said about 15 different 4H groups from nearly every county in the state had signed up for the event.
Hosted by Tom Gardiner, leader of the Parks in the Pines 4H Club, in Parks, Arizona, the archery fun shoot brought youth together for a day of outdoor fun and mentorship.
"I've been doing it for about 10 years," Gardiner said. "I began shooting myself at 14 years old, and when my children were young I began teaching them.
Gardiner previously hosted the event in Vail, Arizona, but brought the event to Parks this year.
"This is the fifth year of this event. I think we have a better turnout here in northern Arizona with the advertising Josh has done," he said.
Gardiner's children joined 4H in 2010, and Gardiner began teaching archery to the group at that time.
Athough Gardiner's children are now grown, he continues to teach archery to others.
"I just love kids," he said. "I love watching them grow up and teaching them a new skill. It's great to get them away from their phones and video games and get them outside."
Although most people are familiar with the agricultural side of 4H, Farella said there are many other activities hosted by the program.
"The roots of the program are definitely agricultural, but shooting sports is a quickly growing program," Farella said. "We like it because it's a way to connect kids to good caring mentors and teach them the right way, the responsible way to do all these things."
Farella said there are about 40 volunteers in Coconino County who manage programs that bring in about 200 youth.
"Across the state, that's about 1,000 volunteers and 7,000 to 8,000 kids," he said. "One of our main goals is connecting youth with those caring mentors because we know that will have a big impact on their future - positive life outcomes."
Gardiner said one draw for him is the sense of community.
"4H is great because it really teaches them community and being responsible," he said. "Kids need to stay in good standing with the club; they have to give presentations on their projects and more. Many of these guys have animals and participate in the fair (Coconino County Fair), but this is the other side of the club that doesn't get advertised as much.
Another draw to the event, is the opportunity to socialize and camp in the woods.
"Even my own group, many of them just live 3 miles from here but they all showed up to camp, he said.
Gardiner said he was grateful for the support of Coconino County 4H, many sponsors and the volunteer instructors who came from Tucson.
Anyone interested in Coconino County 4H programs, or the Parks in the Pines 4H can contact Josh Farella at (928) 773-6106 or email at farella1@email.arizona.edu
SUBMIT FEEDBACK
Click Below to: