Extreme temperatures result in 33 assists and six rescues at Grand Canyon National Park
Originally Published: June 15, 2021 10:42 a.m.
GRAND CANYON, Ariz. — Between June 3-5, the lower elevations of Grand Canyon National Park were under an excessive heat warning issued by the National Weather Service.
The week of June 3, temperatures at Phantom Ranch reached or exceeded 110 degrees in the shade.
At that time, search and rescue teams at Grand Canyon responded to six heat related emergencies and conducted 33 hiker assists. Two of the incidents required short-haul evacuations and three additional incidents required helicopter evacuations.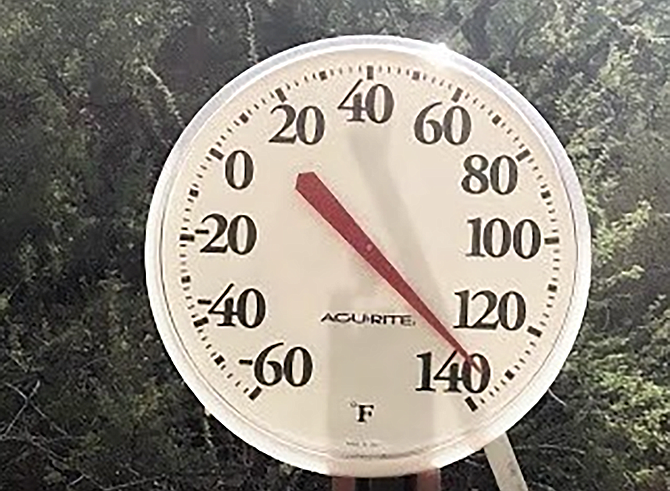 On June 5, a hiker was found unresponsive on the South Kaibab Trail in the mid-day heat, presumed to be suffering from heat stroke. Medics were flown into the scene and measured a core body temperature greater than 107 degrees. Emergency cooling protocols were initiated, the patient was short-hauled off the trail and flown to Flagstaff Medical Center in critical condition, according to GCNP.
Rangers at Grand Canyon strongly advise against hiking the inner canyon when excessive heat warnings are in effect.
"The intense mid-day sun, lack of shade, and limited water combine to make the inner canyon an extremely dangerous place," the park stated.
An excessive heat warning continues at Grand Canyon after the park reported temperatures were expected to exceed more than 100 degrees June 12-17.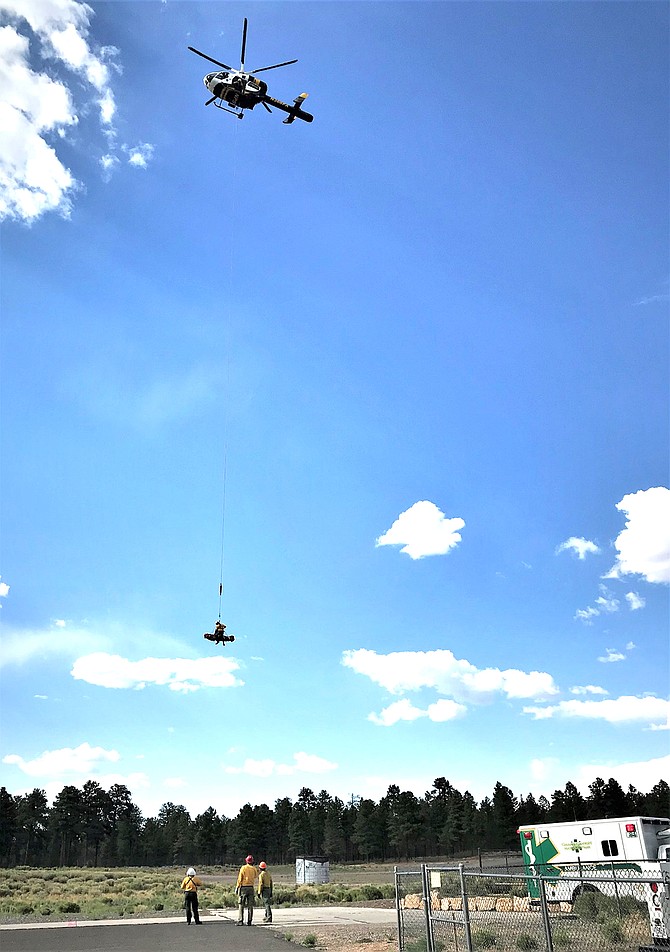 According to GCNP, inner-canyon temperatures were expected to reach between 110-120 degrees – with additional radiant heat from canyon walls.
"Which can make it feel much, much hotter," the park said.
South Rim temperatures are expected to be in the low to mid-90s, and North Rim temperatures are predicted to reach the low 90s.
For those visiting Grand Canyon, the National Park Service advises hikers don't hike during the heat of the day, between 10 a.m. – 4 p.m., have adequate gear, including a wide-brimmed hat and sun protective clothing, sunscreen, salty snacks, and sufficient water and electrolyte mix, double calorie intake to help maintain energy levels, take frequent rest breaks, find shade and enjoy a more leisurely pace and consider staying along the canyon rim, as there are plenty of trails to walk with canyon views to enjoy.
SUBMIT FEEDBACK
Click Below to:
More like this story