Flagstaff man survives fall from South Rim at Grand Canyon National Park, cited for intoxication
Originally Published: February 2, 2021 10:56 a.m.
GRAND CANYON, Ariz. — Grand Canyon rangers were busy with multiple snow related incidents last week, including the rescue of a man who fell from the South Rim Jan. 28.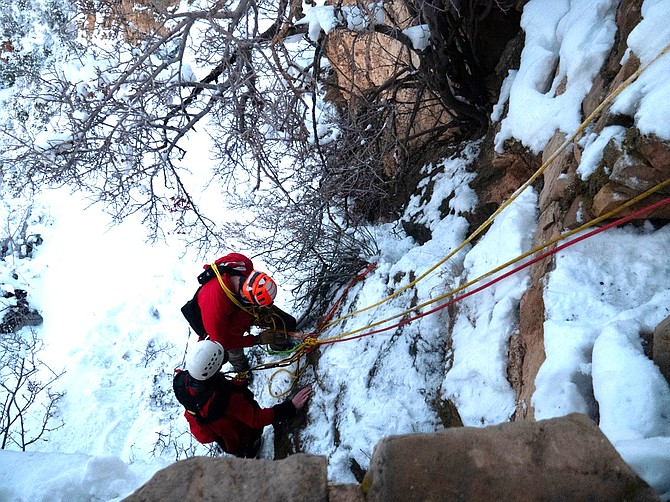 The 35-year-old Flagstaff man, fell over the rock wall that surrounds the sidewalk near the El Tovar Hotel, stopping approximately 15-20 feet below the rim.

According to the Park Service, responding rangers lowered a rope down to the victim to secure himself while crews rigged for a rescue.

A ranger was then lowered on a second rope and secured the victim. The victim and ranger were then raised to the rim via a mechanical advantage system.

The male was cited for disorderly conduct after investigation revealed that he was intoxicated at the time of the fall. He was uninjured in the incident.
SUBMIT FEEDBACK
Click Below to:
More like this story