Honoring the past, participating in the future: Babbitt Ranches celebrates 135 years of ranching and conservation
Originally Published: April 20, 2021 10:58 a.m.
Babbitt Ranches is celebrating its 135th anniversary in northern Arizona this month.
The ranching empire began when two of the original five Arizona Babbitt brothers, traveling from their hometown of Cincinnati, Ohio, stepped off the train at the Flagstaff depot as they were exploring locations in the West to realize their dream of becoming cowboys.
Today, the pioneering land company has more than 7,500 head of Hereford cattle and an award-winning horse program. The ranch covers 750,000 acres of private, state and federal land across northern Arizona. Babbitt cowboys call on the same time-honored skills that were important 135 years ago to ride, rope, brand and engage in long-held traditions like the spring and fall works and the Babbitt Ranches Annual Colt Sale.
"We are passionate about character, nature and community," said Babbitt Ranches President and General Manager Billy Cordasco. "The values and principles that have shaped the family business since 1886 continue to guide us as we plan our future endeavors."
Babbitt Ranches said its vision for the future includes organizational sustainability and succession with a focus on agriculture, renewable energy, landscape-scale conservation, dark sky protection, scientific discovery, golden eagle conservation and an outdoor recreation ethic attitude.
Solar and wind power

In an effort to help America become less reliant on fossil fuels and solve its energy challenges sustainably, Babbitt Ranches' Arizona Power Company has made several land lease agreements with wind and solar energy companies around the world.
"The decisions we make today are on behalf of our children, our grandchildren and their children," Cordasco said. "And that is our motivation as we forge ahead with meaningful new business, environmental and community opportunities."
Landscape-scale conservation
Babbitt Ranches holds one of the largest conservation easements in the country, which spans more than 40,000 acres including scenic and rugged Cataract Canyon. Conservation projects have included the reintroduction of the once nearly extinct black-footed ferret, an Antelope Prairie Ecological Research Area, grassland restoration projects and the riparian habitat recovery of a 16-mile stretch along the Little Colorado River.
Photo Gallery
Babbitt Ranches celebrates 135 years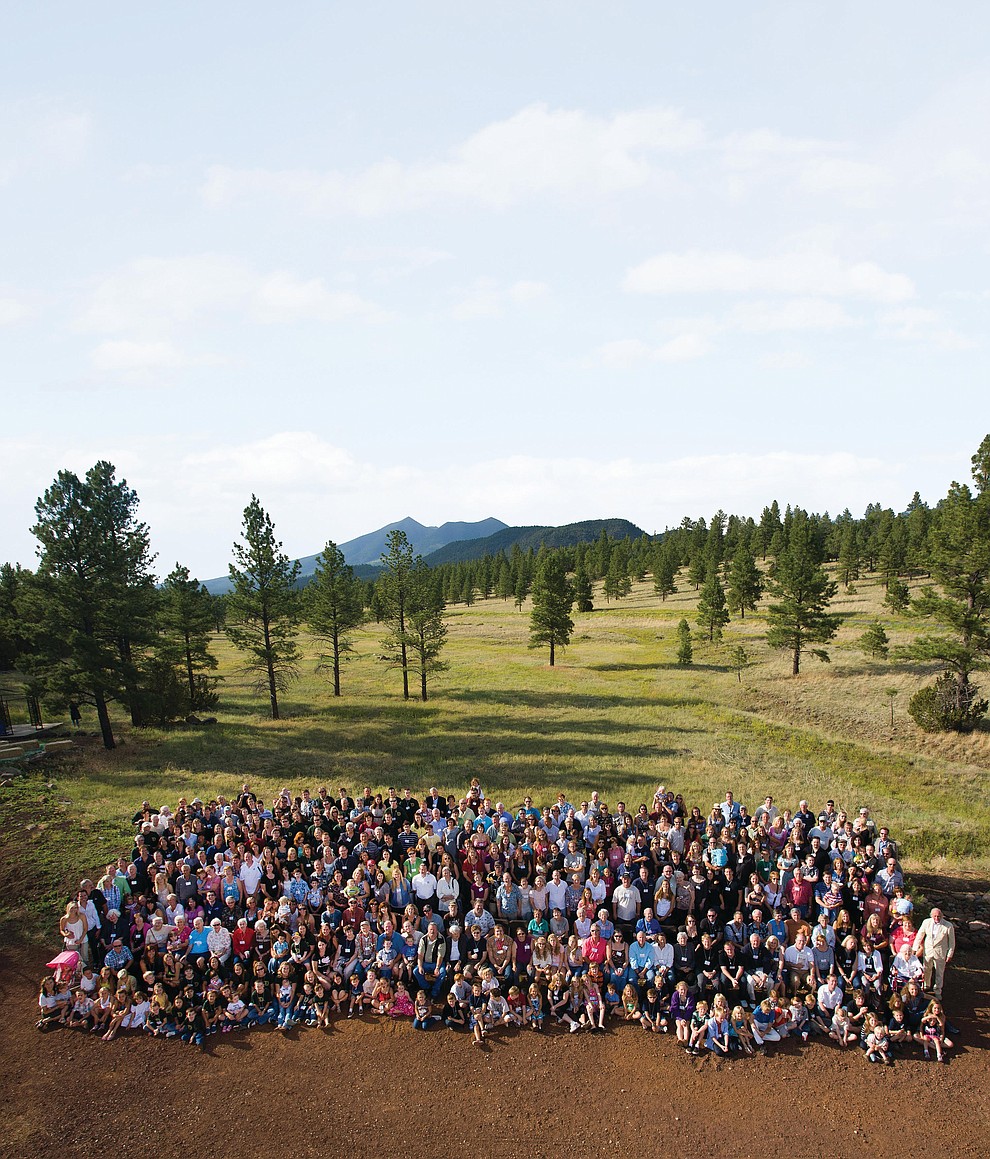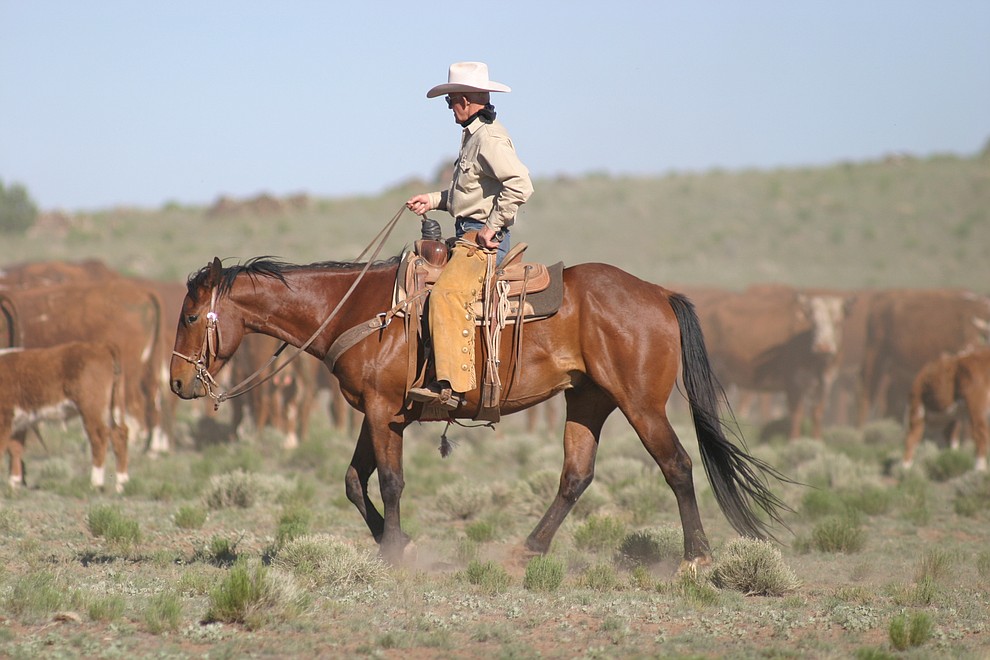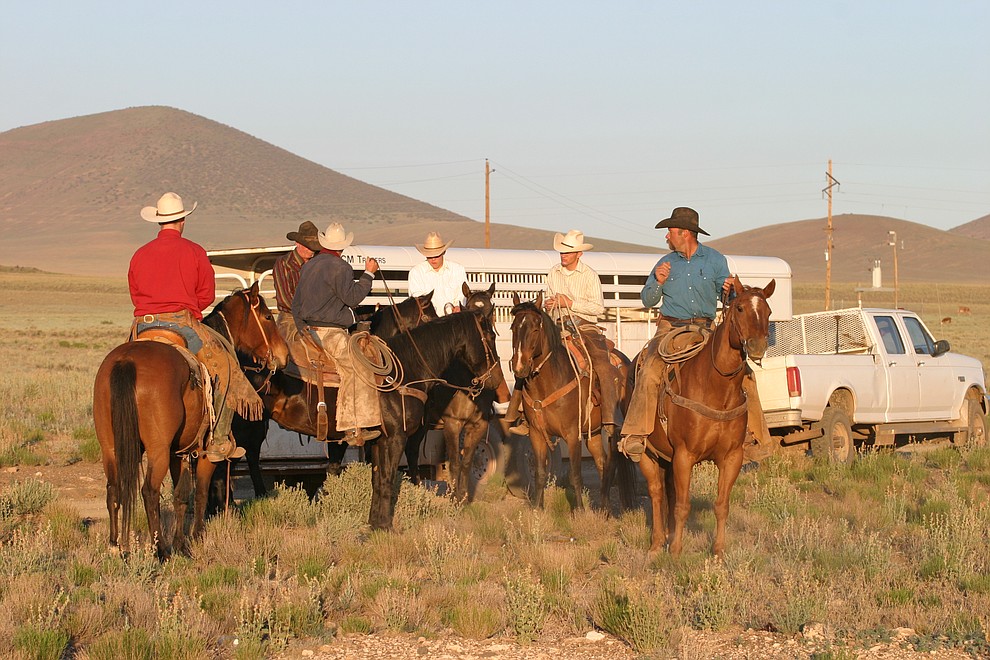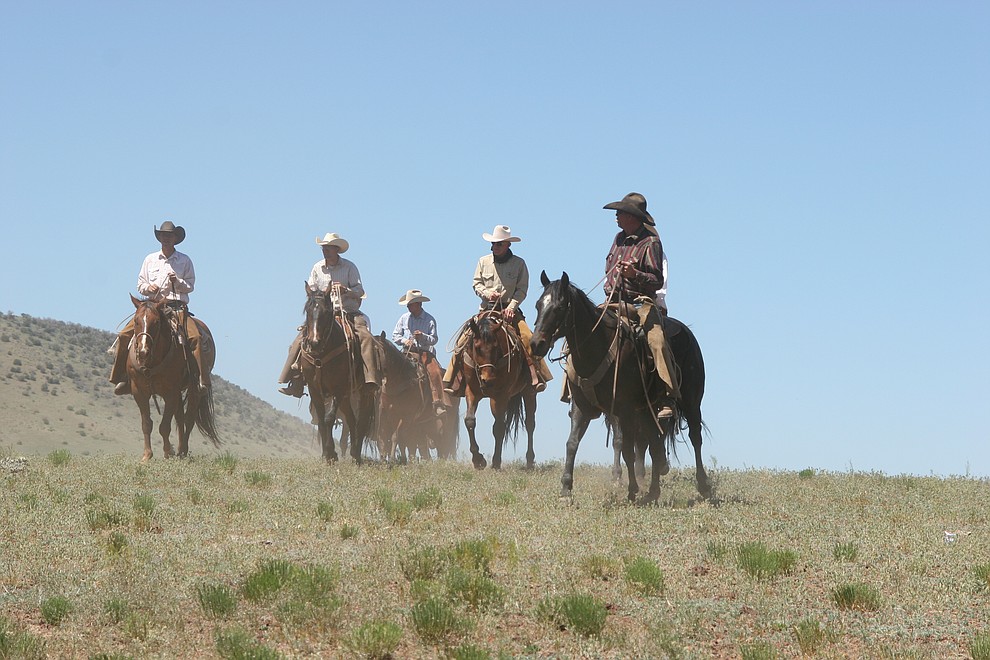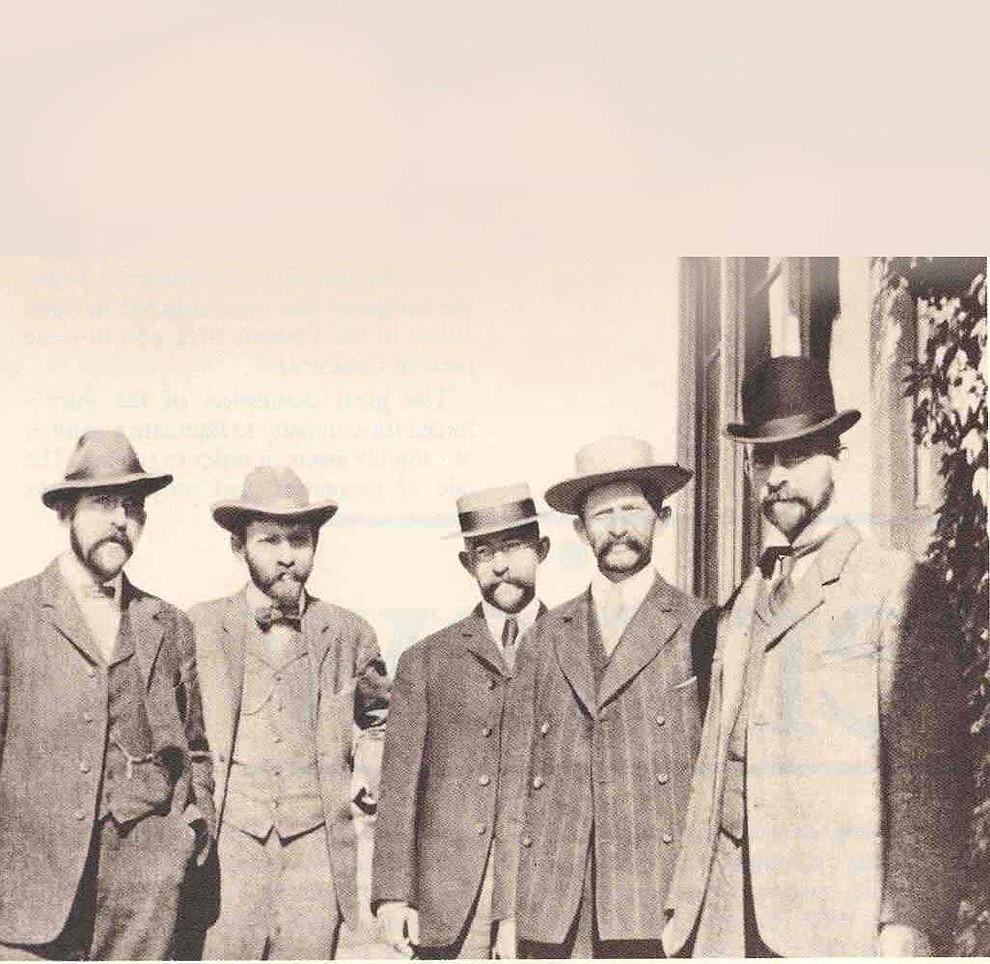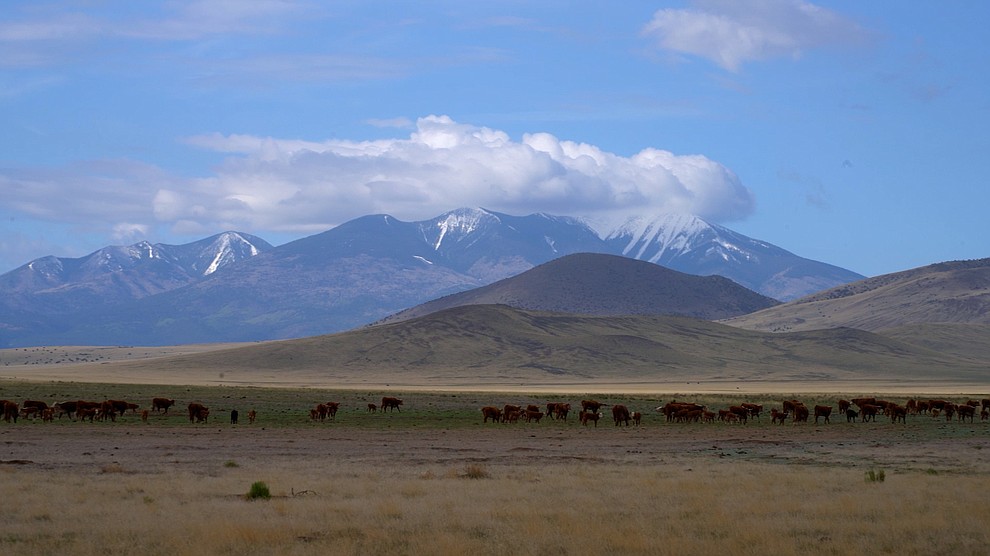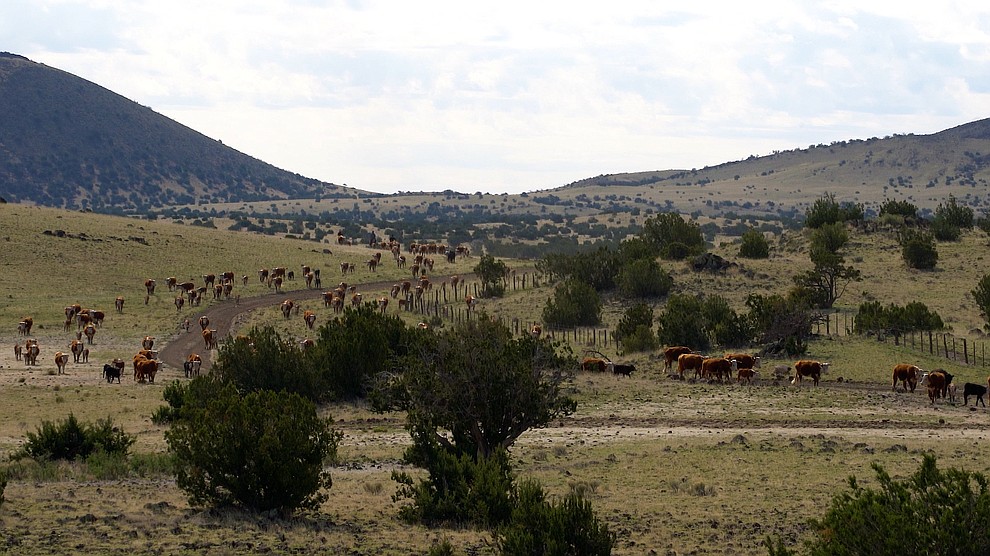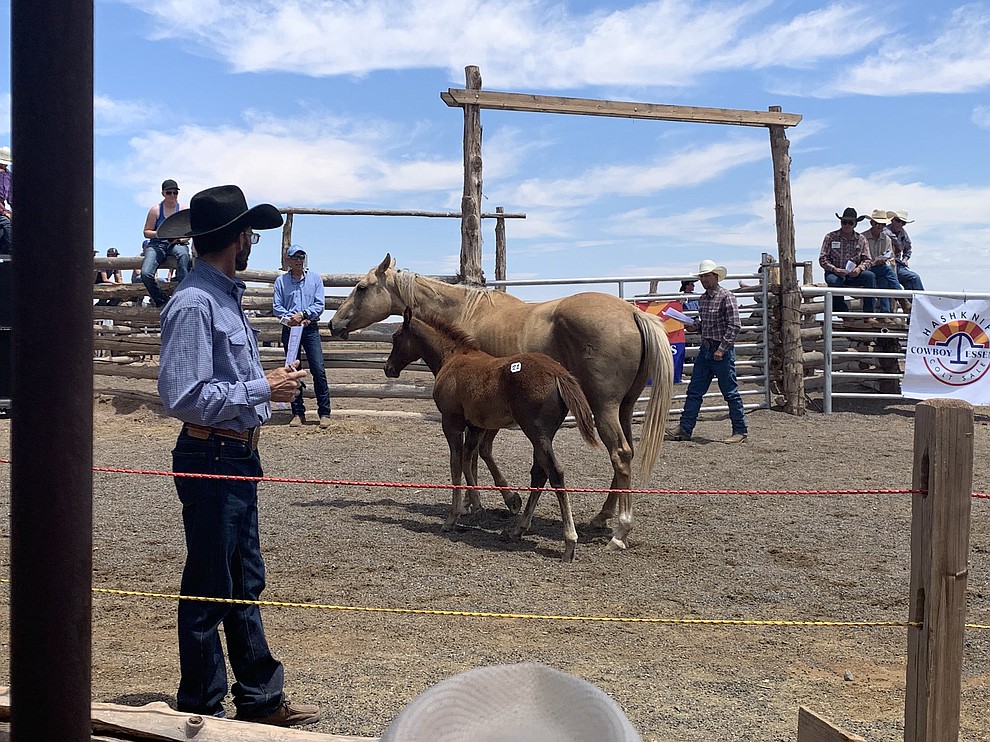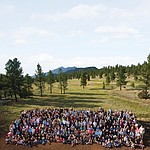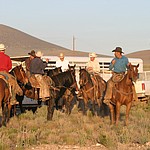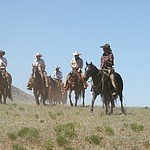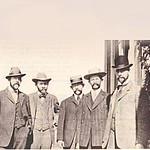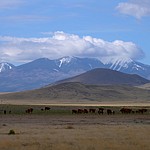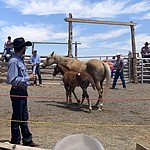 In addition, the family business, with the Arizona Game and Fish Department and the Arizona State Land Department, has created the SP Crater Golden Eagle Conservation Complex to protect the area around known nest sites and support national efforts to increase the number of golden eagles in the Southwest.
Currently in discussions with state and federal wildlife organizations and agencies, Babbitt Ranches said it strives to create a National Golden Eagle Conservation and Discovery Center for research and education.
Protecting Dark Skies
Babbitt Ranches is working with the International Dark-Skies Association to receive International Dark Sky Reserve status.
This designation formalizes efforts to protect the dark sky quality and spectacular starry skies across the ranchland, which borders Flagstaff, the First International Dark Sky City and International Dark Sky Parks such as Grand Canyon National Park and Flagstaff Area National Monuments, with Sunset Crater Volcano, Walnut Canyon and Wupatki.
Promoting an outdoor recreation ethic attitude
With its purchase of Arizona Nordic Village in 2015, which offers cross-country skiing, snowshoeing and year-round camping in yurts and cabins, Babbitt Ranches is commited to promoting an outdoor recreation ethic atttitude.
For more than 25 years, the Babbitts have been instrumental in the development and creation of the Arizona National Scenic Trail. The Babbitt Ranch Passage includes more than 19 miles of the trail and runs parallel to the historic Flagstaff to Grand Canyon Stagecoach Route.
Babbitt Ranches is the only private landowner with Arizona Trail segments crossing its ranchland. It also sponsors ultra-foot and bike races across wide-open spaces.
Go West, young Babbitt
On April 7, 1886, David and Billy Babbitt were prepared to pay $20,000 for a cattle herd and healthy grassland with access to water in the Flagstaff area of the Arizona Territory.
For the price of $17,640, the brothers agreed to buy 864 head of cattle, which came with 19 cowponies, leaving enough money left over to cover their travel expenses. Within the first three weeks, the Babbitts branded the cattle with the CO Bar brand, a nod to their hometown of Cincinnati, Ohio, where they operated the family grocery store. It was there that the brothers were inspired by travelers' stories of the Western Frontier. Thus, they bravely heeded the call to "Go West, young Babbitt."
Honoring the past, participating in the future
Through the years, Babbitt Ranches has been the site for various science projects including the stabilization and documentation of a prehistoric pueblo known as "Tsopki," a Hopi word for "Antelope House," near Wupatki National Monument, and astronaut training and Mars rover testing across the rocky, moon-like terrain.
"As a fourth-generation Arizona Babbitt, along with the Babbitt family and Ranch Council, we are extremely grateful for the accomplishments Babbitt Ranches has been able to achieve in the last 135 years and very excited about the meaningful opportunities ahead that fit with our conservation and land stewardship values," said Cordasco. "We are most thankful for the diverse people of the extended Babbitt Ranches Community, how we support and encourage each other's passions and contribute to the success of the region."
Cordasco said employees and family alike consider it a privilege to be a part of northern Arizona and participate with the broader community.
"Through the Babbitt Brothers Foundation, we are thrilled to be able to join efforts to promote health, education, science, the arts and historic preservation, and encourage healthy lifestyles, healthy families and healthy communities," he said.
Cowboy essence
Cordasco believes the cornerstone of the company's longevity is Cowboy Essence, the Babbitt Ranches signature code of the West, which includes character qualities such as integrity, enthusiasm and industriousness, and the willingness to want to be at your best.
"Our success will continue to be reflected in the strength of our relationships. We call our commitment to ourselves, to the environment, to the future and to each other Cowboy Essence," he said.
More information, about Babbitt Ranches activities, events and programs is available at www.BabbittRanches.com and tune in to "Discovery with Babbitt Ranches," a podcast produced in the Hashknife Studio in downtown Flagstaff.
SUBMIT FEEDBACK
Click Below to:
More like this story