Second Step recognizes Grand Canyon student progess
Originally Published: March 10, 2020 9:25 a.m.
Grand Canyon Elementary School recognized students for excellence in problem solving Feb. 24 during a school assembly.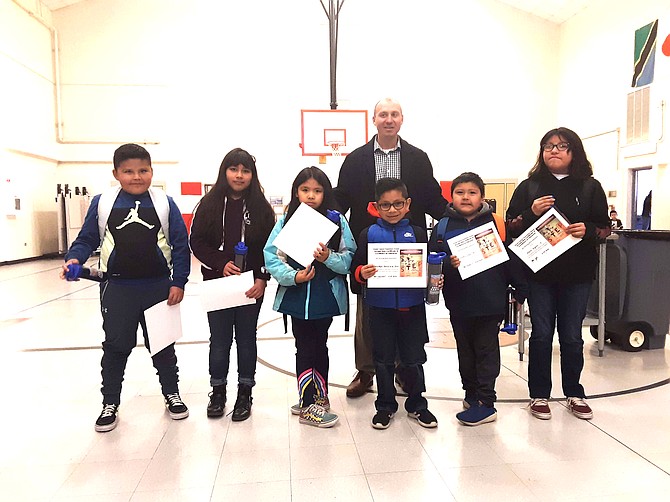 The school's social emotional learning program, Second Step, teaches students skills for self-regulation and positive interaction. February's focus was on solving problems using the STEP method. Students that were recognized included: Vicente Jimenez, Alaska Saaco, Zane Graterol, Collin Silva, Luke Kolarevic, Yareli Pozos Martinez, Jonathan Ibarra de la Torre, Avalon Martone , Arya Heller, Torin Lacapa, Ella Aapas, Katalina McClellan, Wesley Cummings, Isaac Graterol, Coleson Ben, Karla Davila Cortez, Jeret Jim, Thomas O'Connor, Daisy Dimas Pozos, Dominic Collet, Ronan Alvarez, Maggie Martin and Kalia.
SUBMIT FEEDBACK
Click Below to:
More like this story