Taking the heat: Williams Fire hopes new stipend program will help to increase recruitment and retention
Originally Published: February 25, 2020 9:25 a.m.
WILLIAMS, Ariz. — With just 13 certified firefighters responding to 186 calls for service in 2019, the Williams City Council made a move to help recruit more firefighters and encourage a higher call turnout by passing a newly developed stipend program for the department.
The council approved $18,500 to be placed in the stipend pool that will be distributed under a strict two-tiered incentive program.
"We already have in place where our volunteer firefighters get a monthly stipend based on their certification levels, rank and so on with the department," said Williams City Manager Chase Waggoner. "But with this program we can give an additional stipend to the firefighters who were able meet and maintain certain standards throughout the year."
Recruitment and retention on the Williams Fire Department has been difficult over the past few years.
The demands of firefighters, who respond day and night, often when sleeping or in the middle of their regular jobs, takes a toll, said Williams Fire Chief Kevin Schulte.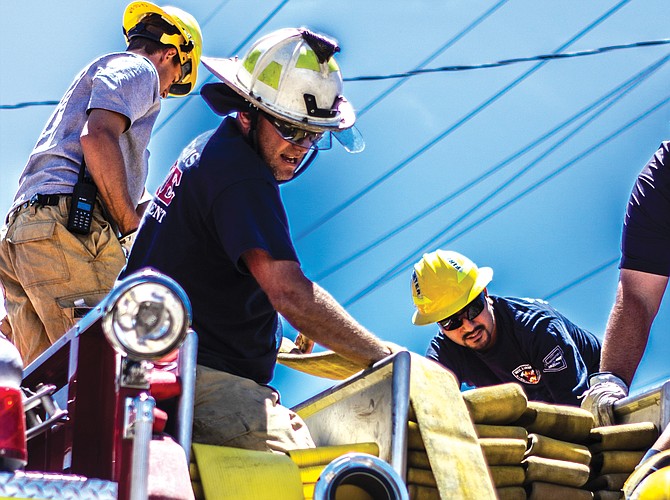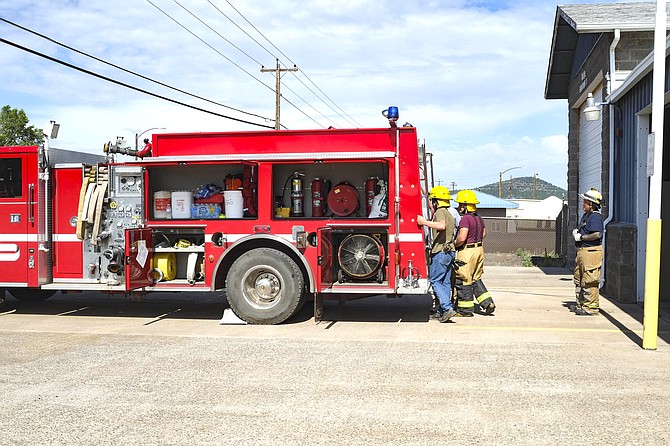 "Everybody is busy with jobs, family, personal interests," he said. "It's tough, we have to take what they are willing to give right now."
The purpose of the program is to not only help with recruitment, but to encourage members to attend more emergency calls, meetings, training sessions and special events.
"We want this to keep volunteers and to potentially attract new ones," Schulte said. "We don't want to take people away from their families, but we are hoping this will encourage them to show up more."
Williams Fire Department is not the only volunteer department struggling to recruit and retain firefighters. The National Fire Protection Association (NFPA) recently published its 2018 U.S. Fire Department Profile report. The report, which is based on data collected via a national survey of fire departments, estimated that there were 783,300 volunteer firefighters in the United States in 2018. This was an increase from the 682,600 in 2017, but is down significantly from the 814,850 in 2015.
"If it's a structural fire, people come out of the woodwork, but if it's a fire alarm you have to kind of incentivize something like that," Schulte said.
Shulte said training and equipment maintenance also requires a lot of time and the requirements have increased. He said many people in the community do not realize the department is all volunteer.
"A lot of people think we have full-timers, but we are all volunteers," he said. "People are dropping what they are doing to help their neighbors and complete strangers."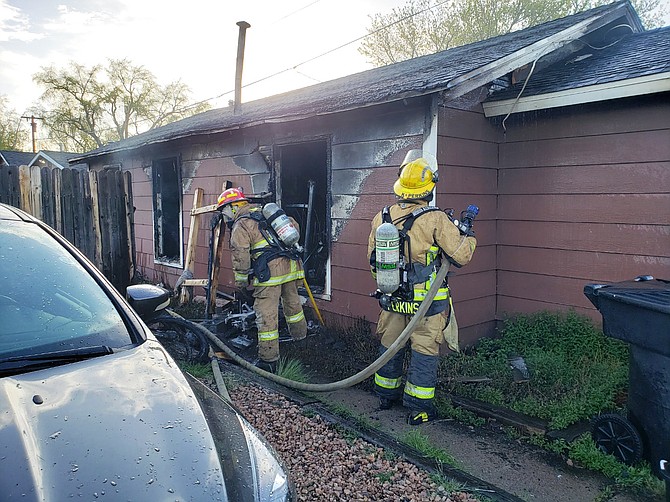 According to the National Volunteer Fire Council (NVFC), 65 percent of fire departments across the United States are comprised of volunteer firefighters. Of the 82 firefighters who died in the line of duty in 2018, 44 were volunteers. Communities with fewer than 10,000 residents are almost always served by volunteer departments.
"This is a national problem," Schulte said. "Everybody is in the same boat."
The program
The stipend incentive is a two-tiered program available for all members of the fire department, with additional funding available to further encourage individuals to go "above and beyond" the minimum standards.
In the first tier, half of the stipend pool will be divided equally among all active volunteer firefighters who meet the minimum standards. These standards included responding to 25 percent of fire calls, completion of 75 percent of station duties and attending eight monthly department meetings.
To reach the second tier, firefighters must meet all the requirements of the first tier and will be assigned points for additional work performed. Half of the stipend pool will be divided by those who accrue additional points. They receive additional points for each call, meeting, training, station duty and special event attended.
Funding for the stipend program will come from the city's annual budget. The budgeted amount will function as a monetary pool that is disbursed at the direction of the city council. The city will not be required to fund the stipend pool and it will be funded on a yearly basis.
Waggoner said only five firefighters were able to qualify last year, but once the word is out he hopes more firefighters will be eligible.
"With the stipend program we can say, 'hey not only are you responding to calls but it's important to attend meetings and training sessions,'" he said. "It will be part of the package where we not only ensure we have enough people to show up, but we are ensuring that the folks who are showing up have the proper training.
SUBMIT FEEDBACK
Click Below to: