Lady Vikes win Ash Fork tourney, move to 6-1
Originally Published: September 18, 2018 12:25 p.m.
WILLIAMS, Ariz. — The Lady Vikings volleyball team is on a roll as they advance to fourth in the 1A Conference with a 3-0 win over Mayer (25-18, 25-22, 28-26) Sept. 13.
Photo Gallery
Lady Vikes Sept 19 2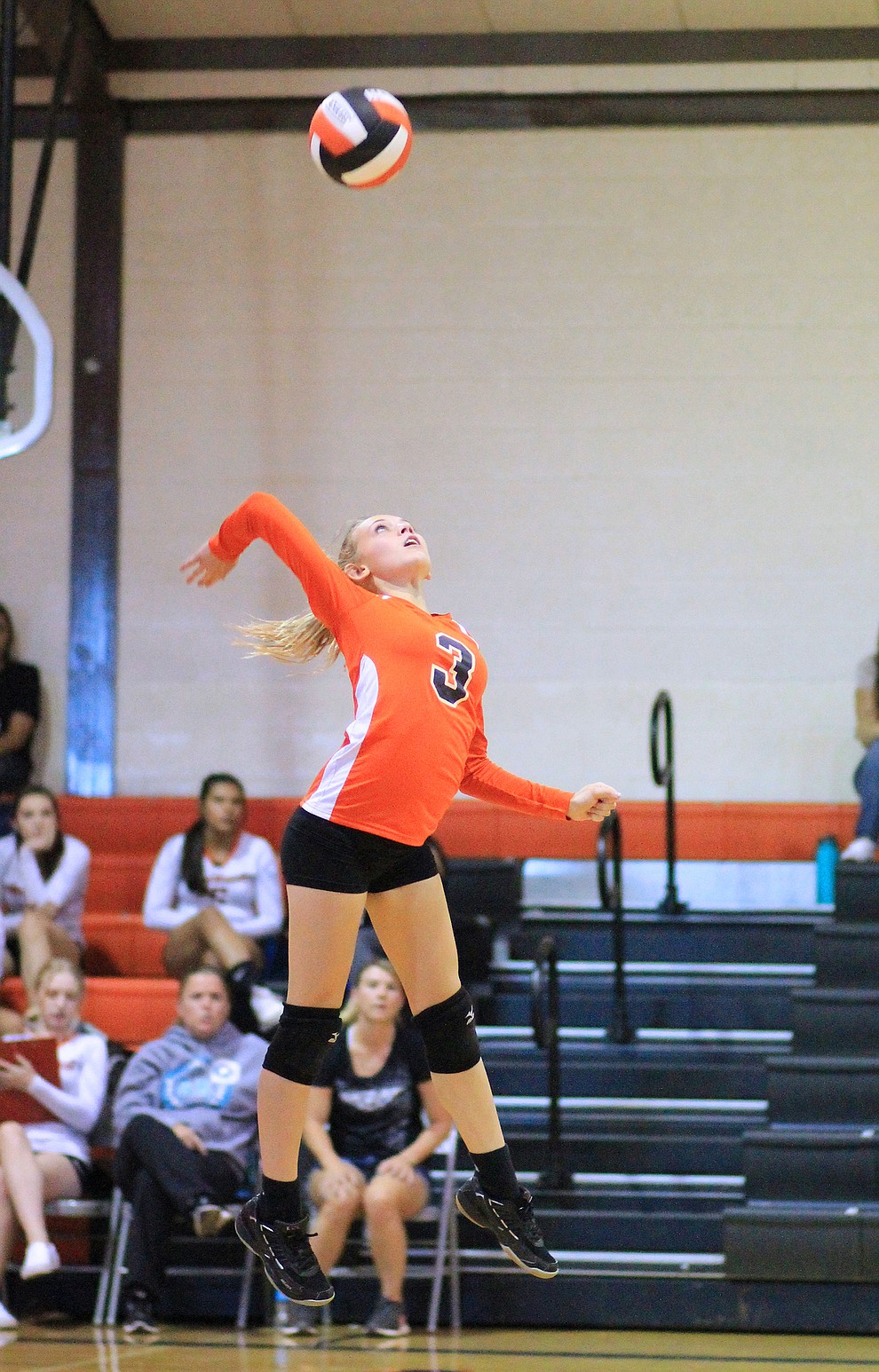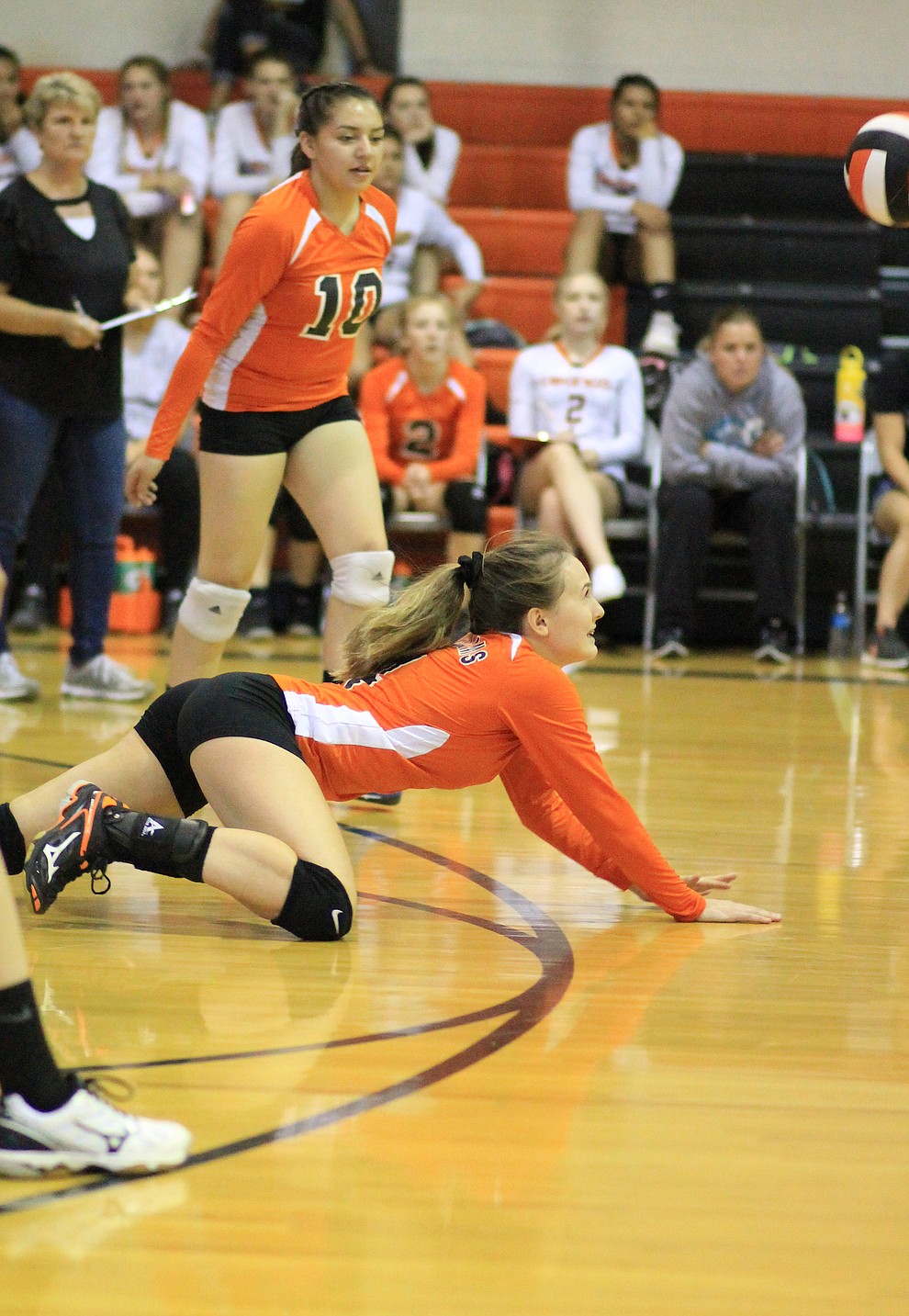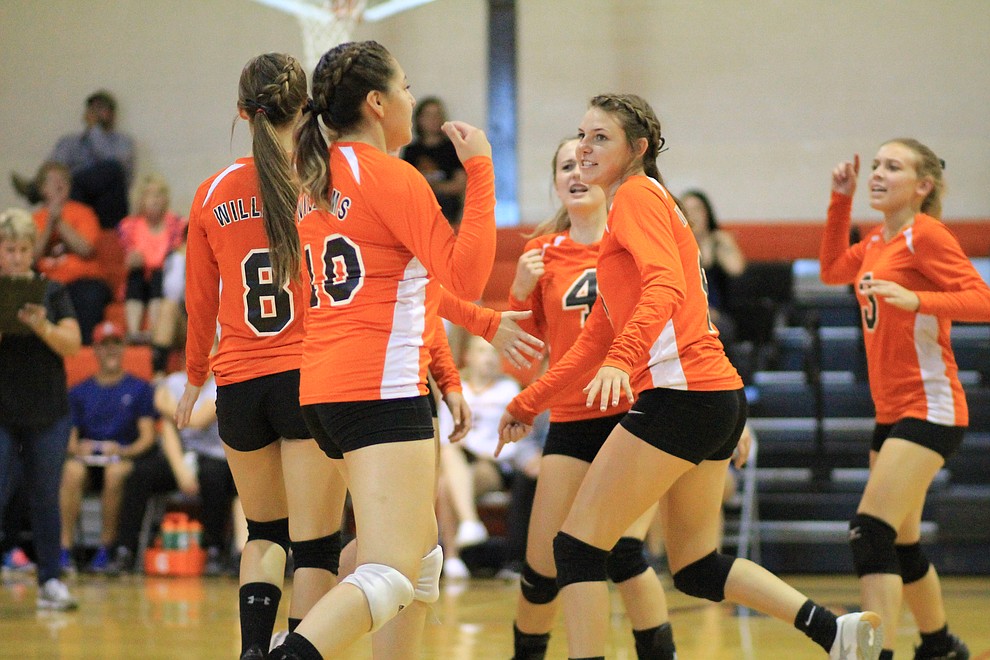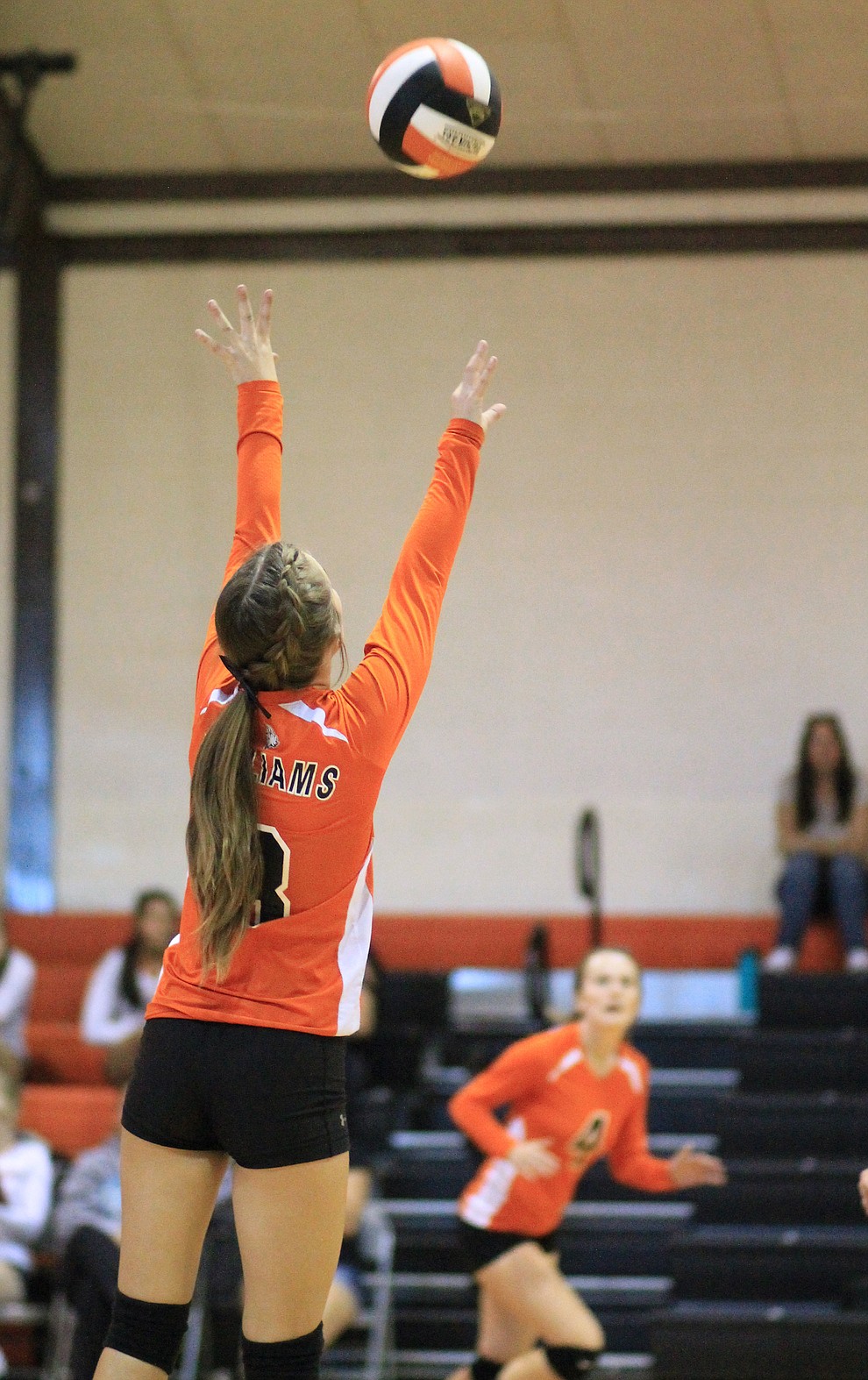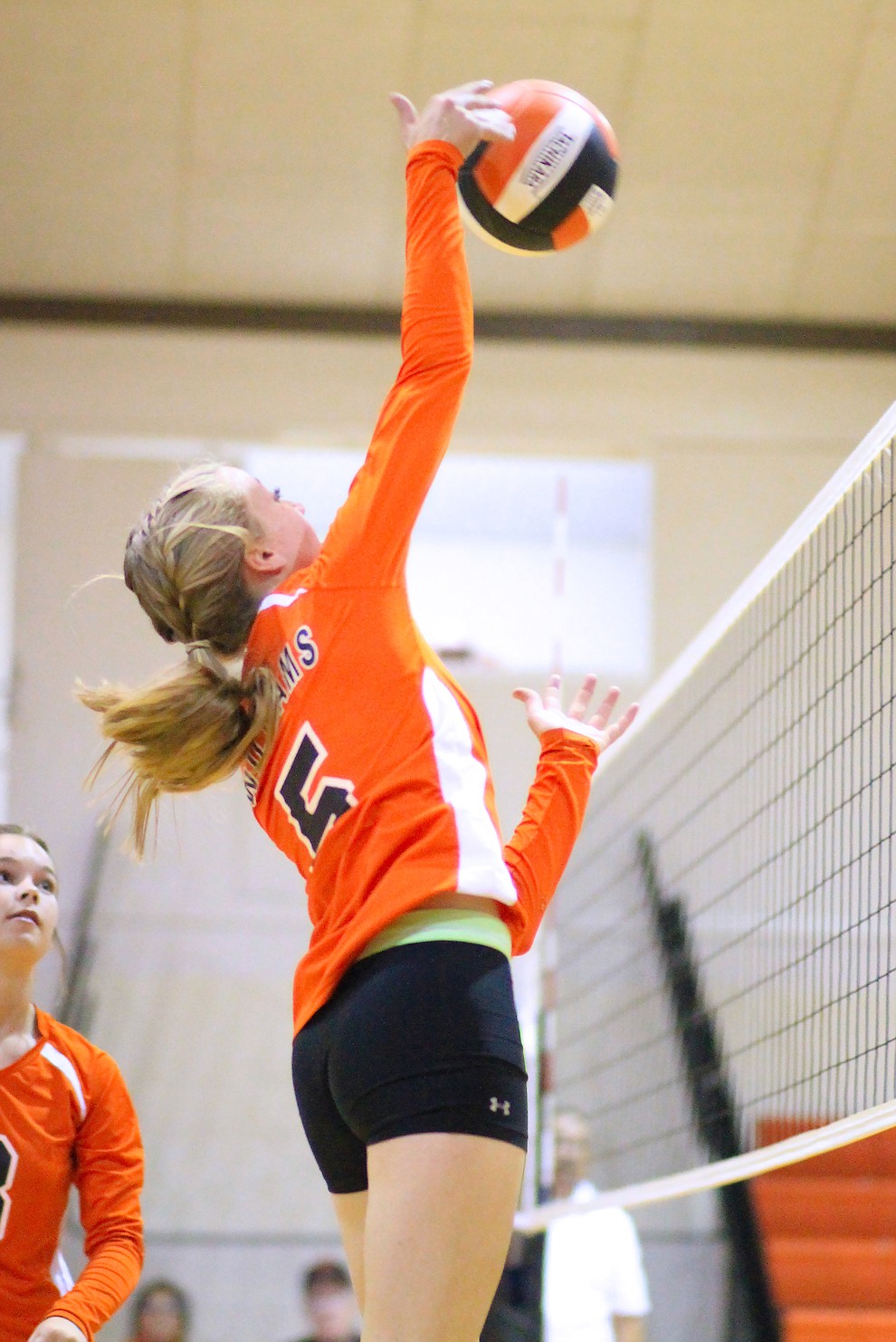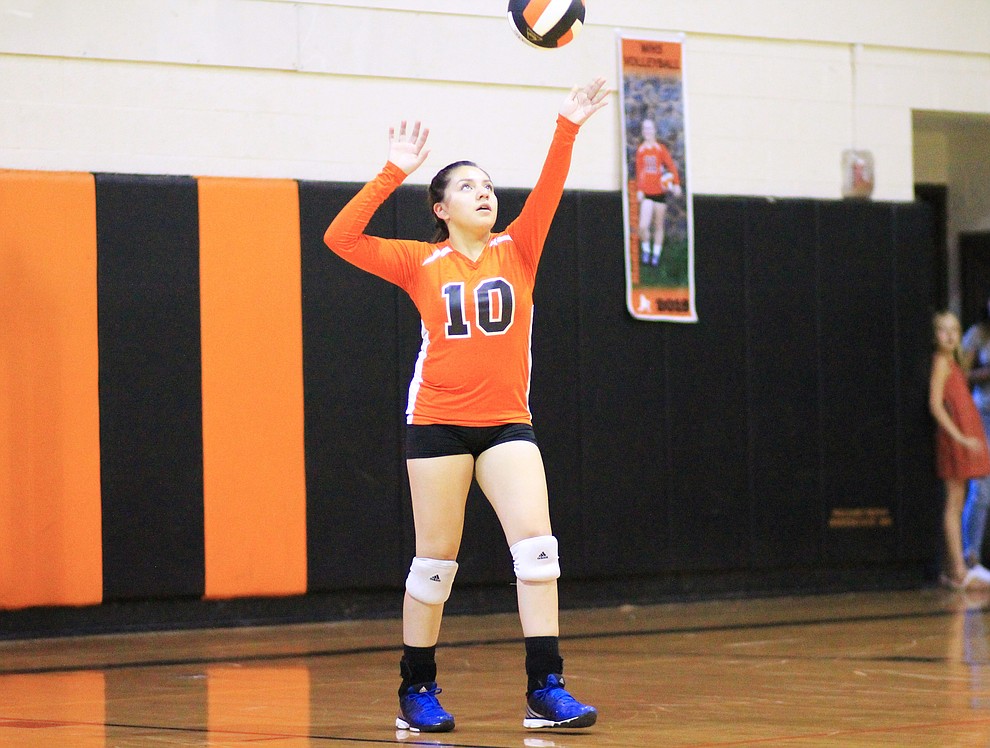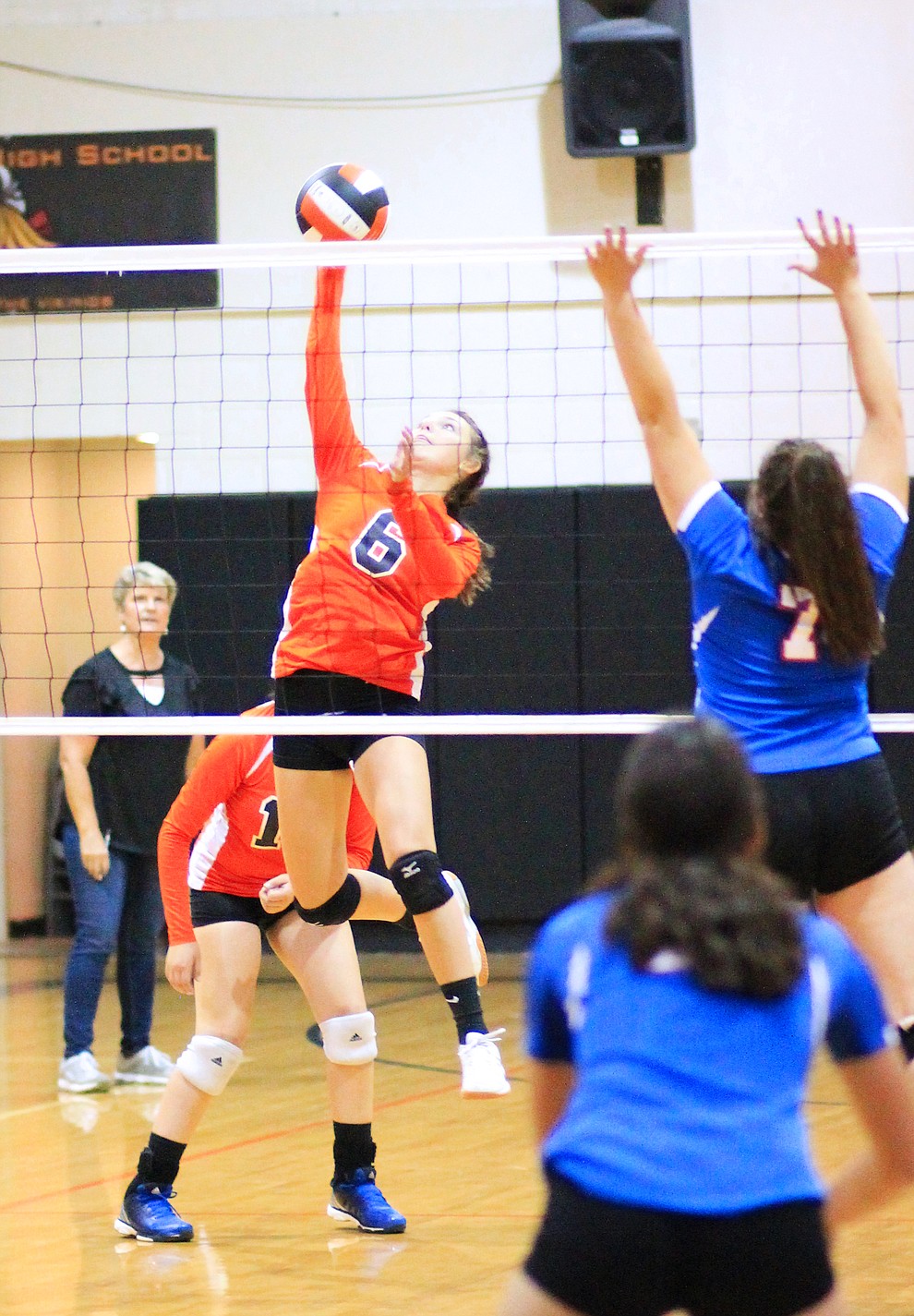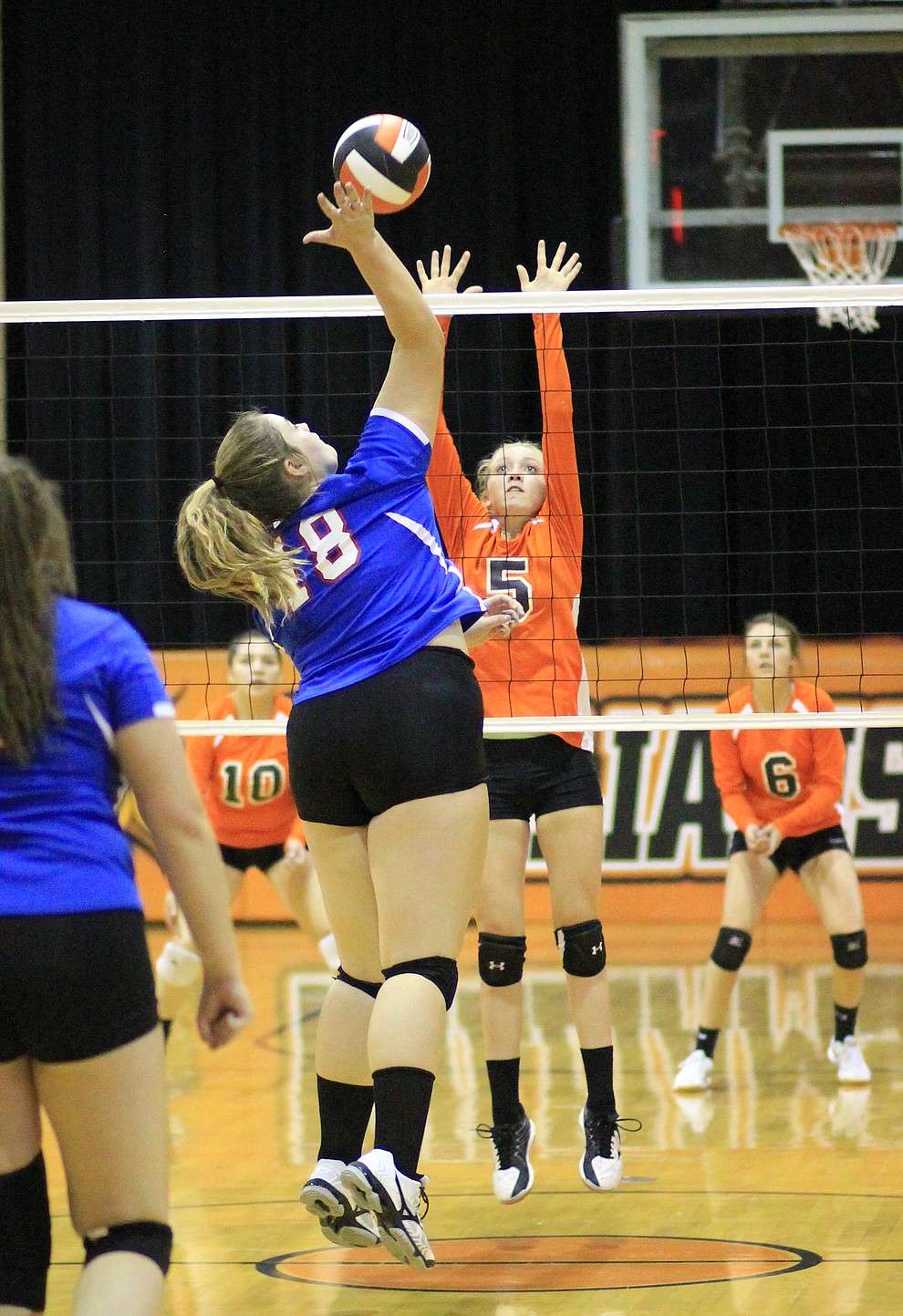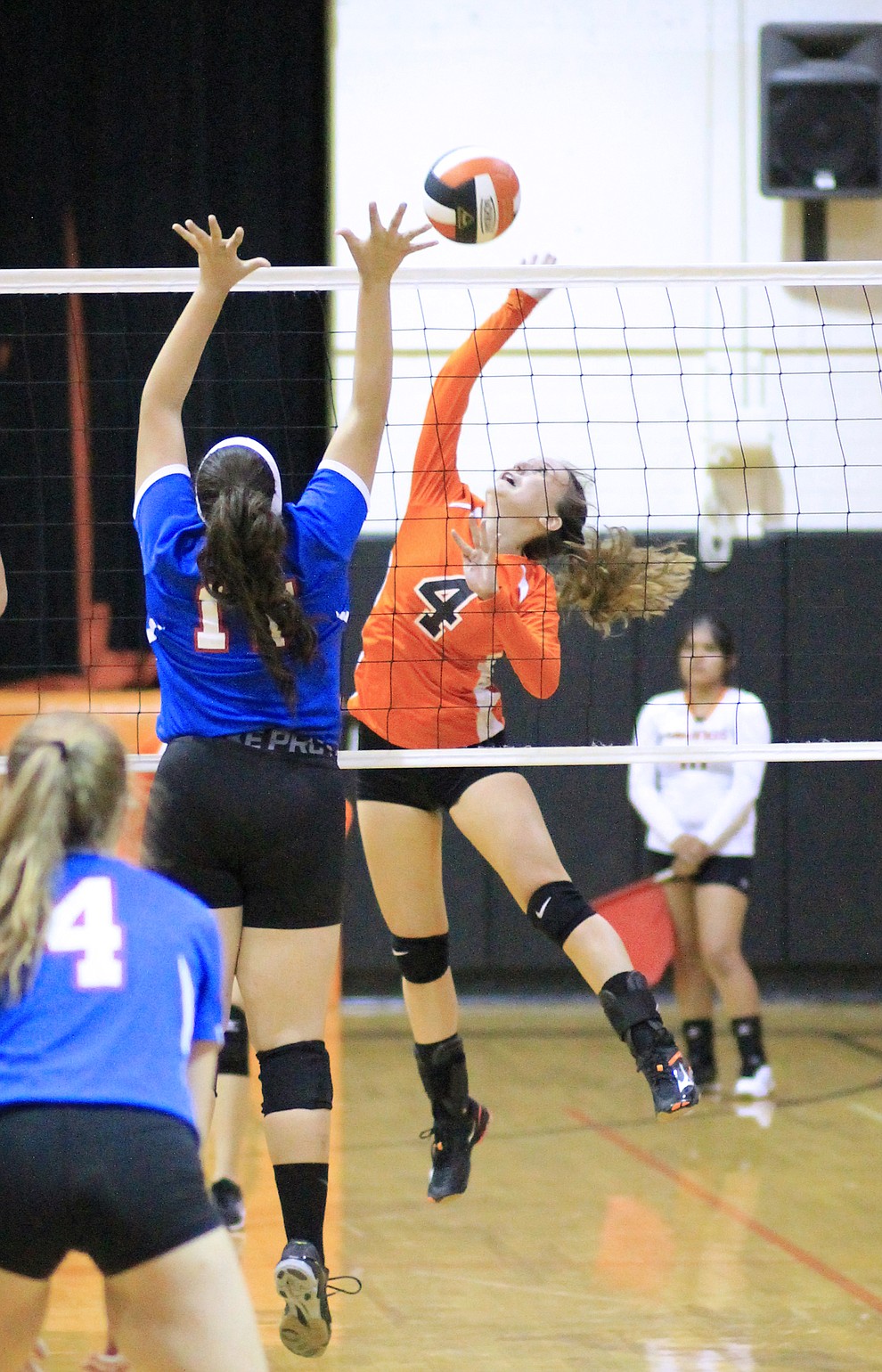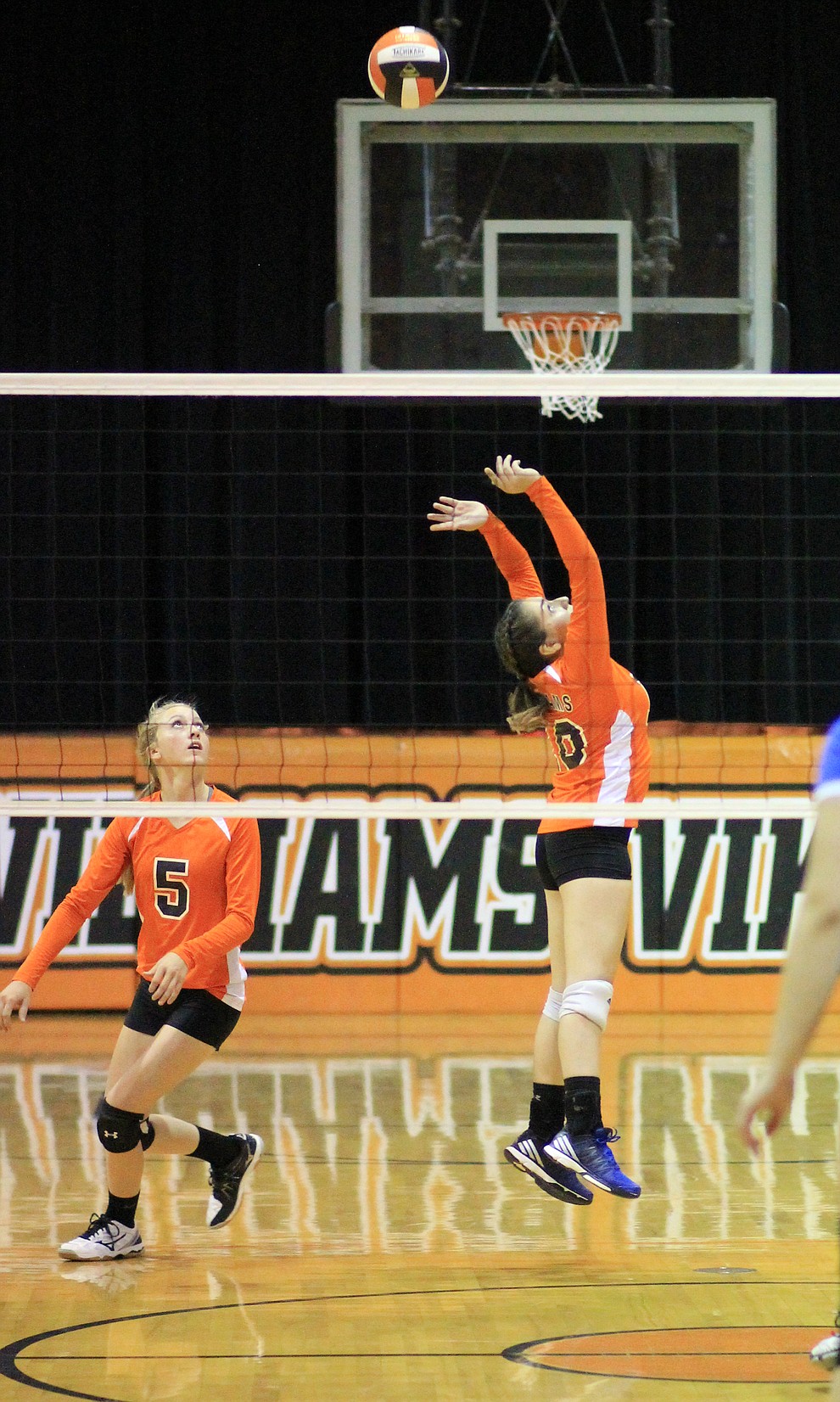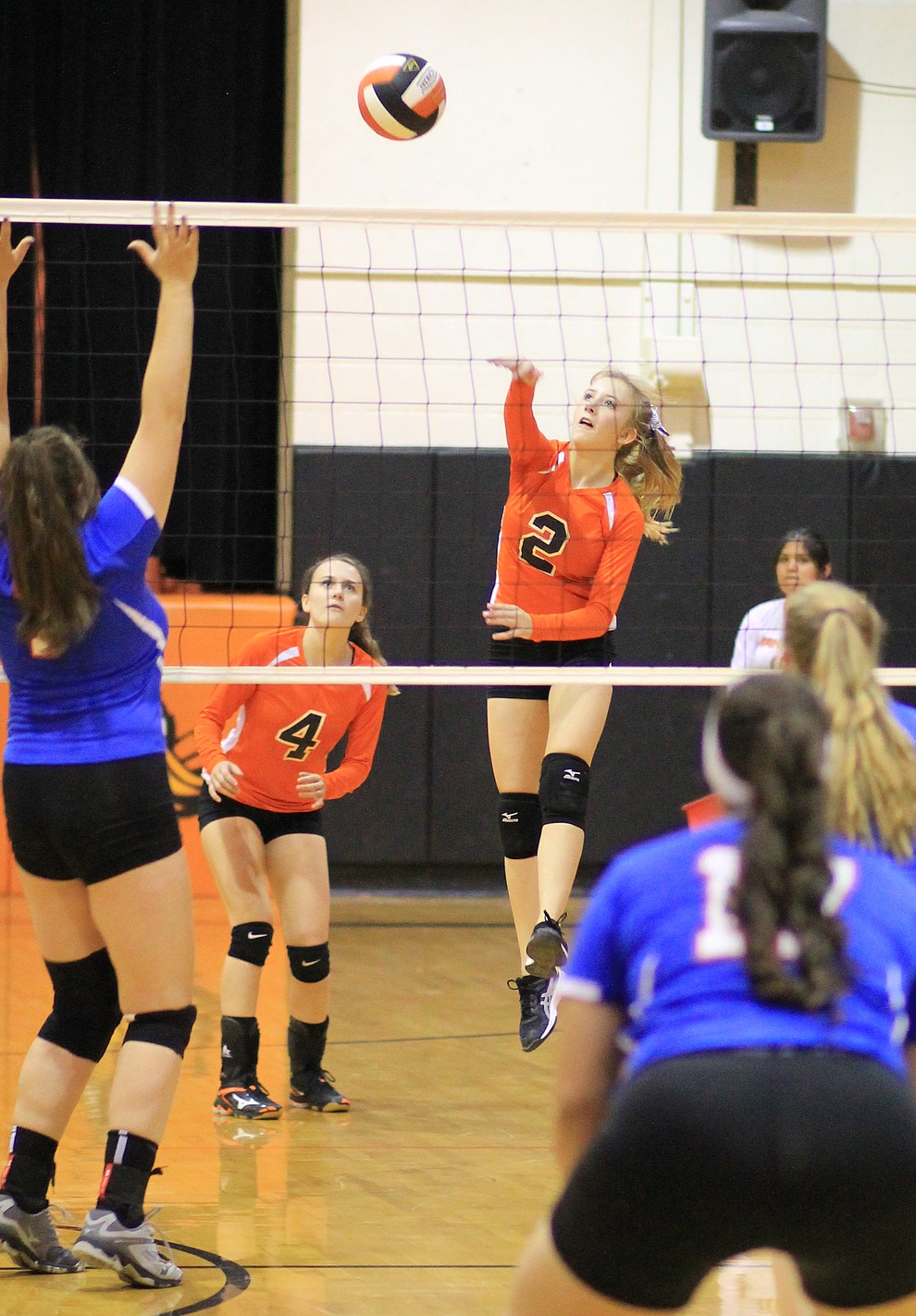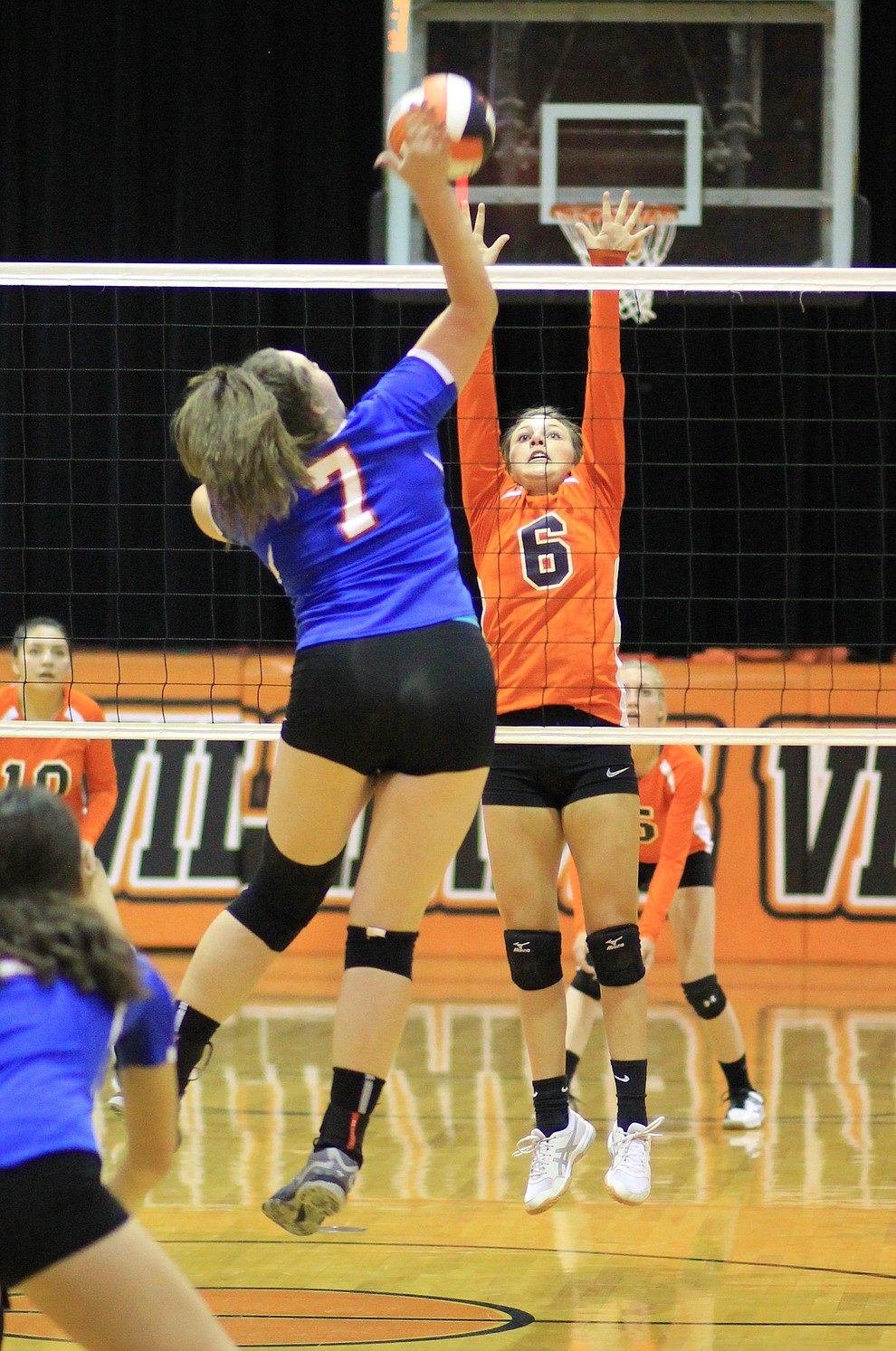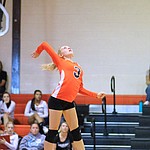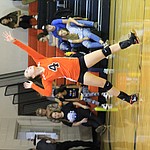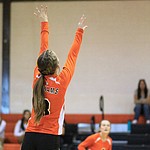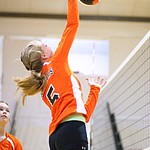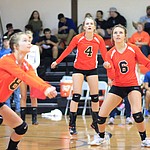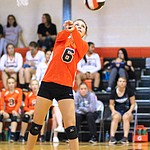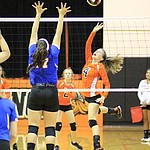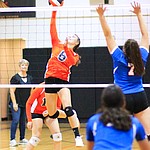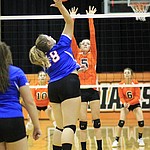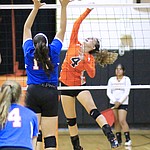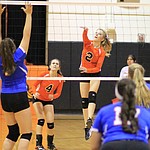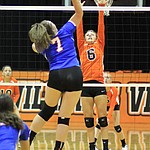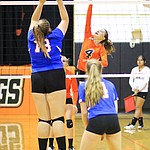 "We are playing very good volleyball," said Head Coach Connie Stevens.
The Vikings have not lost a game or set since the first game of the season with 2A Northland Prep Academy (25-11, 25-18, 21-25, 25-16) Aug. 28.
The girls have beat all the 1A Conference teams they have been matched with so far this season, including: Salome (3-0) Aug. 31, Joseph City (3-0) Sept. 4, Bagdad (3-0) Sept. 7, Ash Fork (3-0) Sept. 11 and Mayer (3-0) Sept. 13.
"The girls really turned it on in the Ash Fork game," Stevens said. "We played strong offense and put them on their heels. Both teams played well."
They also handily beat 2A Chino Valley (25-14, 25-19, 25-19) Sept. 6.
Stevens said she emphasizes offense with the team, since they have a lack of height.
"With NPA, they hit so well at us, we were always on defense," she said. "We had awesome ups and saves but we couldn't capitalize and take the point."
Stevens said the team is multitooled in its approach to the game and one of their greatest strengths is serving.
"When we have the ball to serve, we are a threat," she said. "We have good serves."
Stevens said when the ball does make it over the net, she said the team must capitalize on it with a bump, set, kill, every time.
"We have to put it down," she said.
Stevens doesn't play with a Libero, but counts on Lauren Chism and Ashlynn Kennelly for outside hitting..
"They are my powerhouse hitters," she said.
For middle blockers, she counts on Maegen Ford and Sydney Mortensen.
"They block and hit for us," she said.
For setting, she has Madi Olsen and and Bridgette Hernandez, who she uses both for hitting as well.
"Its been good volleyball, I'm really excited," she said. "Everybody is just doing their job."
The Vikings' win over Mayer comes on the heels of the Ash Fork tournament, where the Lady Vikes came home with the title win
The team played four matches in pool play on Friday of the tournament where they beat Mohave Accelerated, Grand Canyon and Joseph City in two games (the tournament was best of three games).
The team then beat Joseph City again and returned Saturday to play Hopi High School, who they beat (25-16), (25,15).
The team them played Ash Fork beating them in two games (25-11) and (25-19).
Ash Fork was sent to the loser bracket, but climbed back up to face the Vikings in the championship game.
The Lady Vikes were challenged by the Spartans but came out with the win (25-8), (25-23) and (15-4).
Stevens said Chism was selected for the All-Tournament team.
"If we set her up where she likes to hit, she puts it straight down," Stevens said.
Stevens said Chism was able to receive the honor because of the strong play by the Viking setters.
The Lady Vikes travel to BASIS - Flagstaff Sept. 18, and then return to Williams Sept. 21 to face fifth-ranked Mogollon at 5 p.m.
SUBMIT FEEDBACK
Click Below to:
More like this story