AzMERIT scores rise in Ash Fork and Williams
Originally Published: September 11, 2018 3:26 p.m.
WILLIAMS, Ariz. — Each year, Arizona students in third through eleventh grade take the AzMERIT standardized test. Although not required for graduation or promotion, passing scores are used as a measure by administrators for school performance and in some cases as a marker for prospective parents seeking schools.
Photo Gallery
Azmerit Results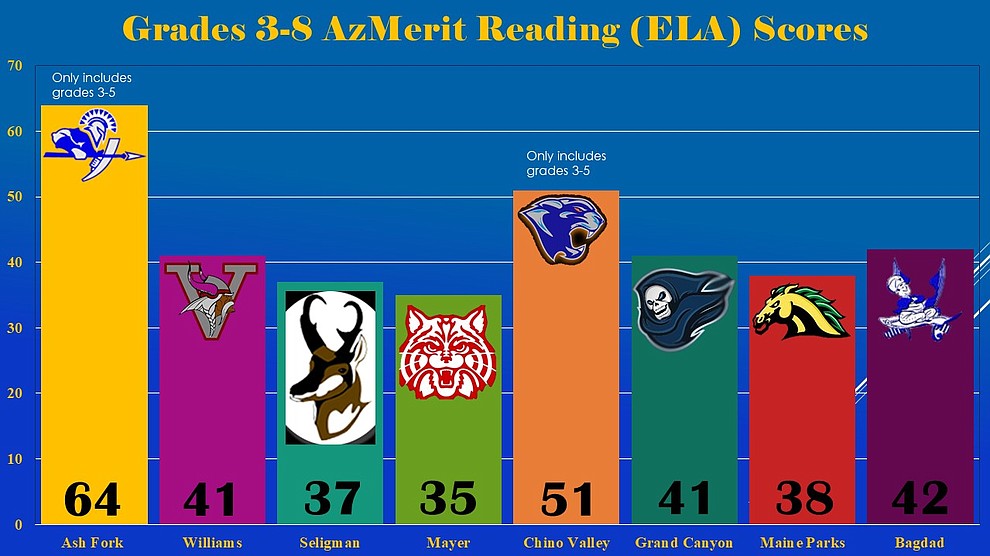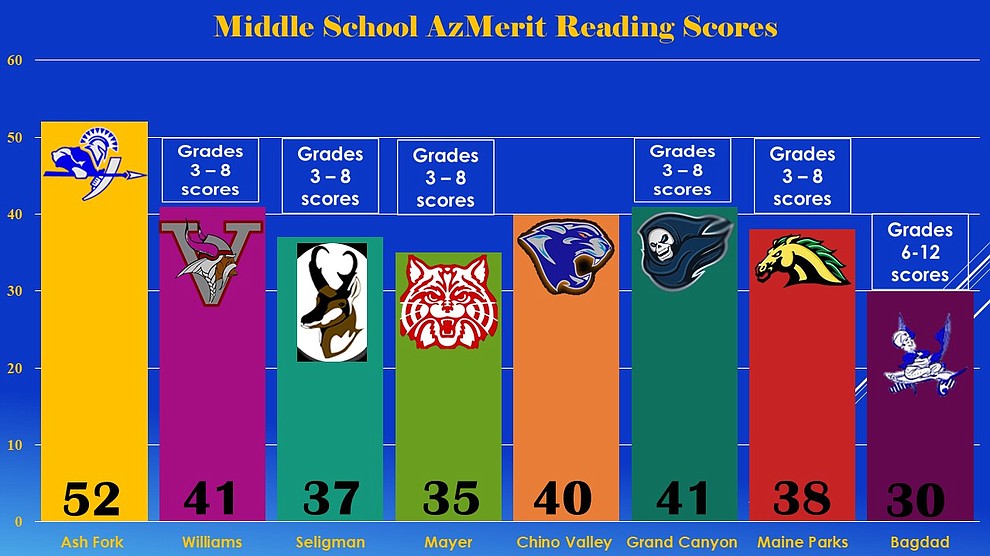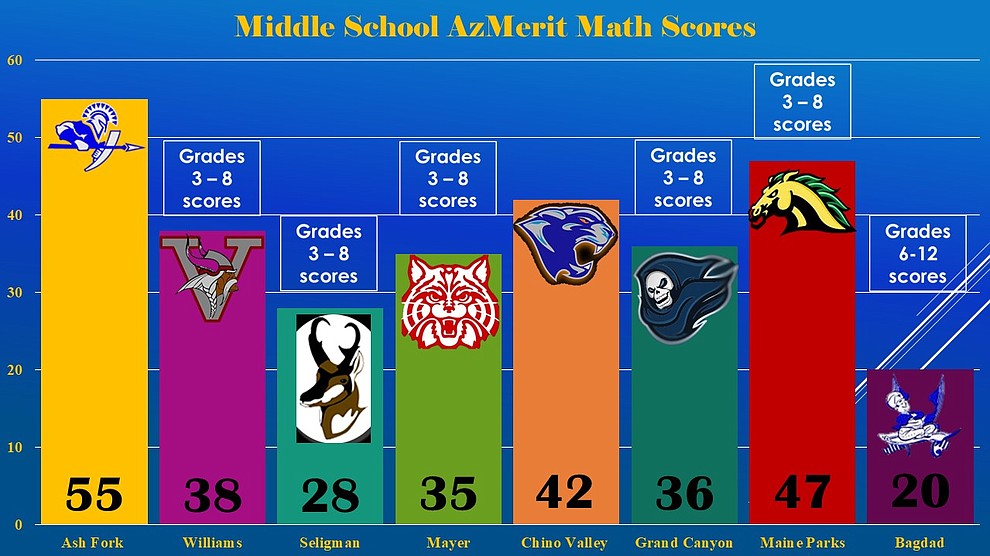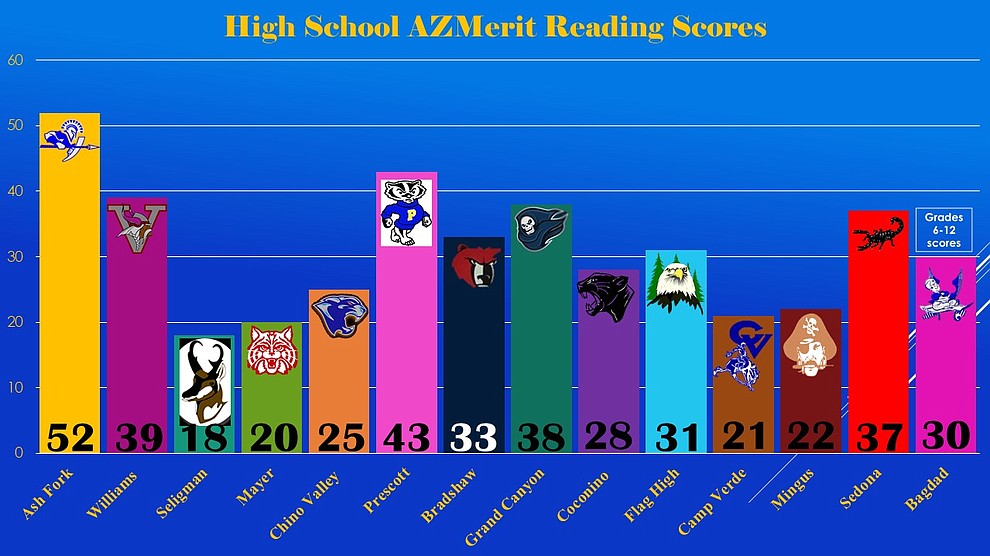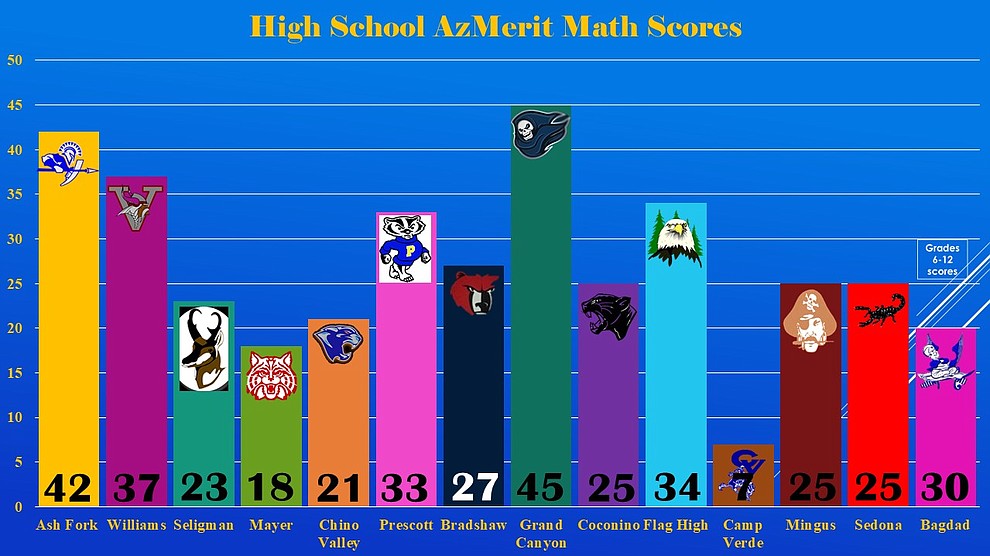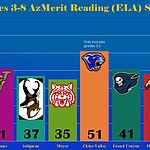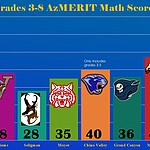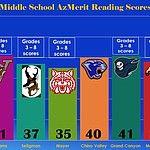 The majority of Arizona students performed poorly this year with just 41 percent of Arizona students receiving passing grades, and many northern Arizona schools were no exception.
Ash Fork Unified School District
Ash Fork once again reported exceptional results on the AzMERIT, topping the state average and nearly every northern Arizona school with their results.
According to Superintendent Seth Staples, the district was especially pleased with the number of students who not only passed, but received highly proficient test results.
At the third grade level, 85 percent passed the math portion of the test and 62 passed the reading portion of the test. Of the 85 percent who passed math, 45 percent of the students received highly proficient results.
At the fifth grade level, 58 percent passed math and 38 percent received highly proficient results; in the fourth grade, 71 percent passed the math portion of the test and of those 29 percent received highly proficient scores.
"We were really excited to push the kids who are already proficient into the highly proficient categories," Staples said.
Staples said he and his staff use the test results to monitor the progress of students from year to year, and have made two subtle changes to help increase student scores.
Last year the district began implementing an intervention program across the district to help students who weren't showing mastery of the state standards.
"We've always had an intervention program for elementary students, but school-wide we did a Friday school," he said.
Staples said students who were having difficulty reaching the state standards were brought in on Fridays to meet in small groups with several teachers.
"They worked on standard mastery and gave students a different perspective than maybe what they got in the classroom," he said. "We had a couple middle school students who went all the way from minimally proficient to highly proficient."
Staples said another approach the school has taken is to have students take their benchmark assessments a few weeks before the end of the quarter to give teachers time to catch students who aren't meeting the standards.
"We give them multiple opportunities to master those standards," Staples said.
Staples said the key to moving students higher in the test results is striving for higher thinking with higher cognitive level activities.
"We do this for the students who have met the standard so they can keep learning and moving forward," he said.
Williams High School
Williams High School made strides this year and surpassed the state average in both English and math. The results showed that 39 percent of students passed the English portion and 37 percent passed the math portion. The state average was 35 for math and 30 for English.
The strongest gains at the high school were in ninth grade English and tenth grade math, where 38 percent and 40 percent passed respectively.
"I feel really good about how Williams High School performed on the AzMERIT test in 2018," said Williams Unified School District Superintendent Rick Honsinger.
Honsinger said the school tracks the students from grade to grade and watches the scores as they advance.
"I saw cohort improvement in almost every area," he said.
Honsinger said there was not one thing that helped with the student passing rates, but consistent teaching methods and staff assistance were beneficial.
"We tweak our methods every year and focus on improvement," he said. "If kids improve, whether they pass or not, that is all we can ask for."
One area for improvement is in Algebra II, Honsinger said. The school hopes to focus more on reteaching and less on retesting in the coming year.
"We are hoping to get some improvement on those Algebra II scores, which was a weak spot this past year."
Honsinger said he plans to continue with differentiated instruction and reteach methods this year.
"I think we have been developing expectations and students have been rising to those expectations these last few years," he said.
Williams Elementary-Middle School
Williams Elementary-Middle School results showed 38 percent of the students passed the math portion and 41 percent the English portion of the AzMERIT test in 2018. Those results are lower than the state average of 44 percent for English and 43 percent for math.
Principal Carissa Morrison said she had mixed feelings about the school's results.
"Ultimately we want our students to be performing as well or better than their counterparts across the state," Morrison said.
Morrison said the school had successes in some areas, but some disappointments in others.
The fifth grade class surpassed the state average in both math and English with 68 percent passing math and 53 percent passing English, and the fourth grade class was above with 52 percent passing English.
However, the third grade class was far below the state average with just 37 percent passing English and 44 percent passing math, and the seventh and eighth grade classes struggled with just 27 percent of seventh graders and 20 percent of eighth graders passing the math portion and 39 percent and 38 percent passing the English portion.
"We definitely want to have improvement with the level of thinking that we are requiring our students to do," Morrison said.
In the coming year, Morrison said the school is focusing on the depth of knowledge taught. She said the teachers plan to add complexity to the academic standards and make sure all of students understand them thoroughly.
---
SUBMIT FEEDBACK
Click Below to: