Art students forge connections to the land, water and themselves at Kane Ranch
Art as Activism
Originally Published: September 11, 2018 12:49 p.m.
Photo Gallery
Art As Activism Youth Collaborative Art Project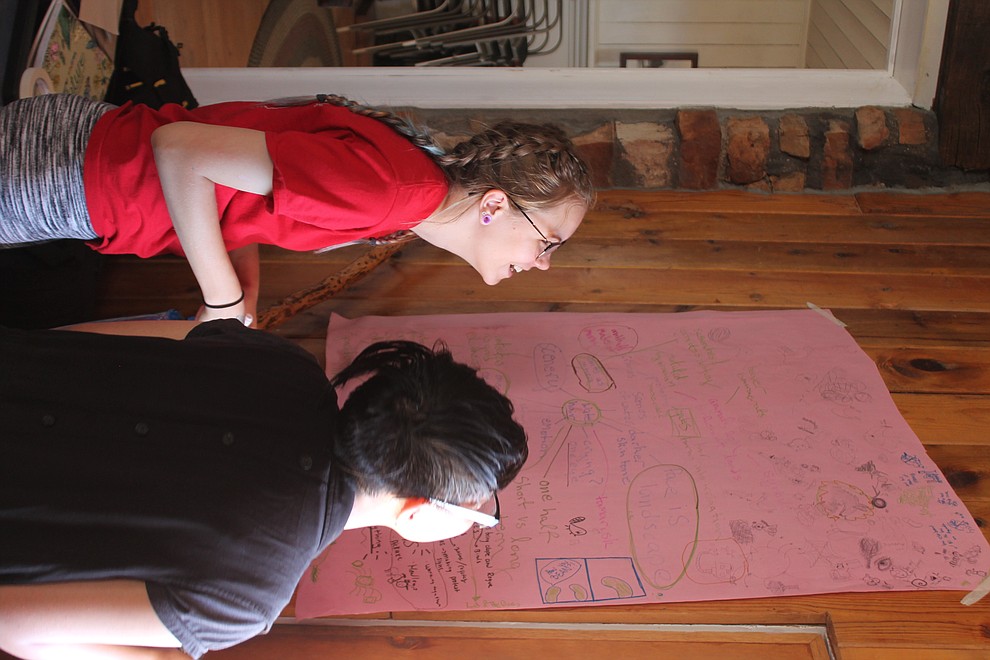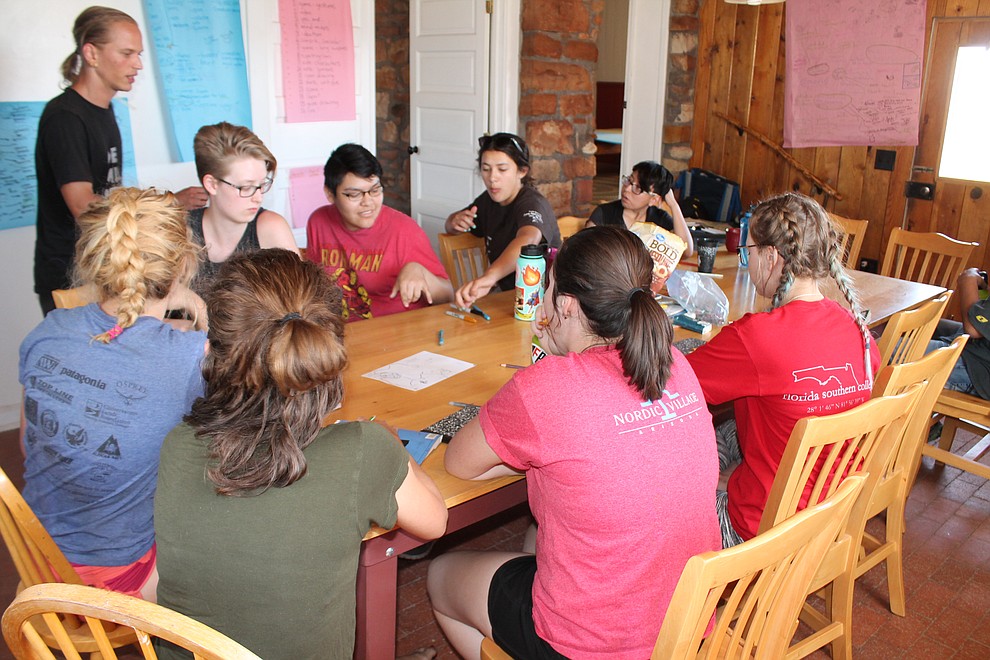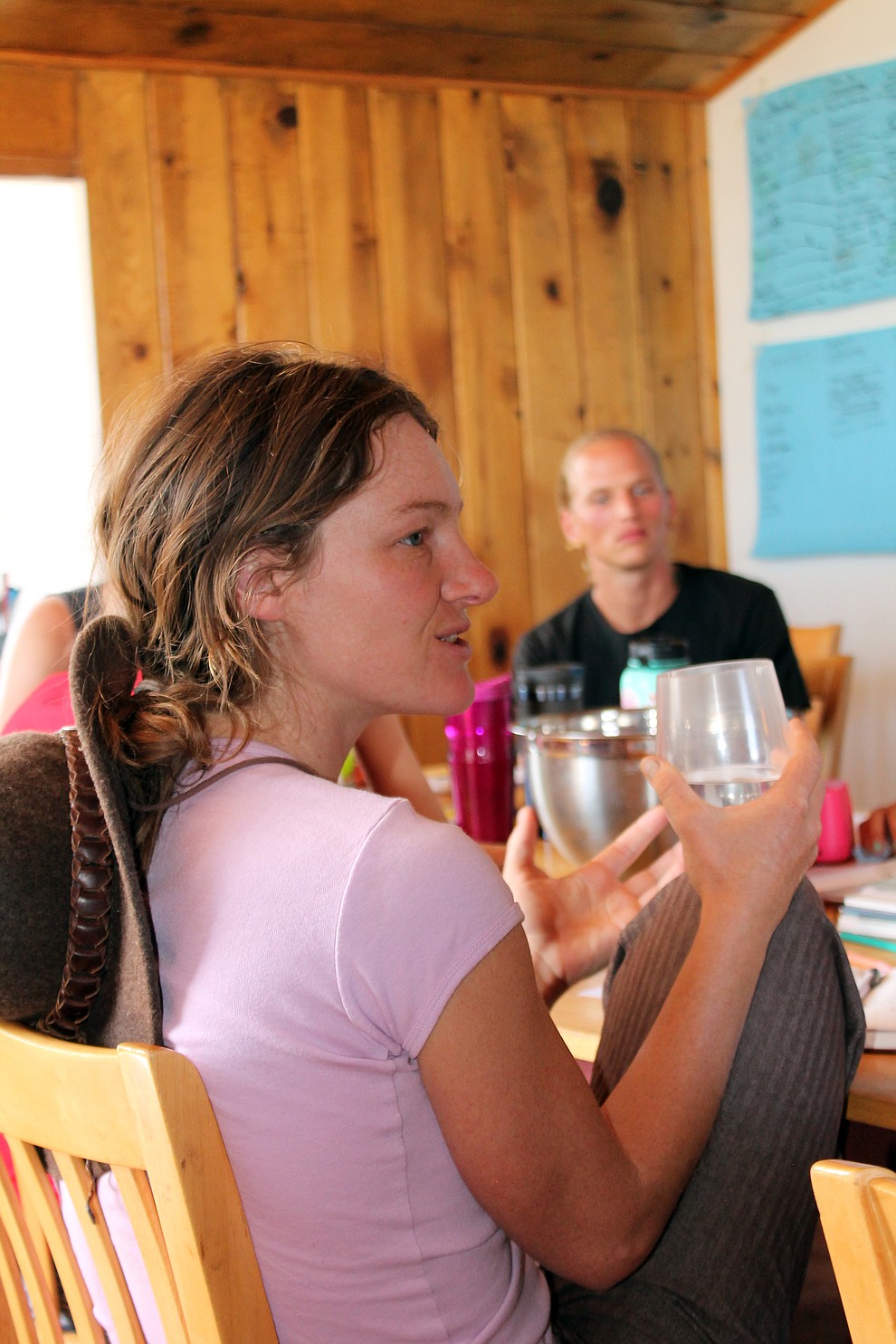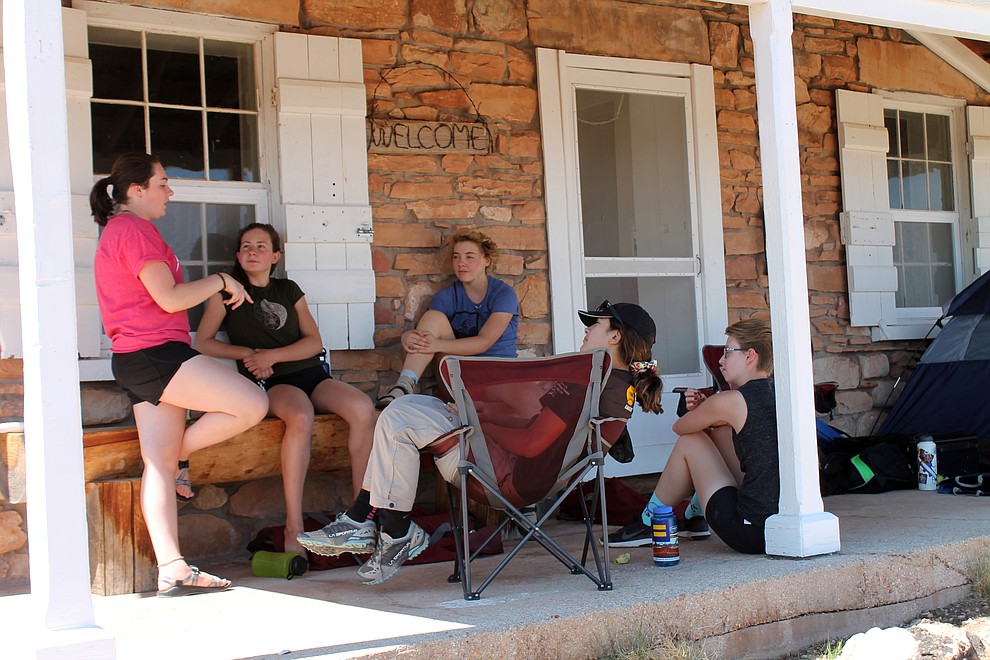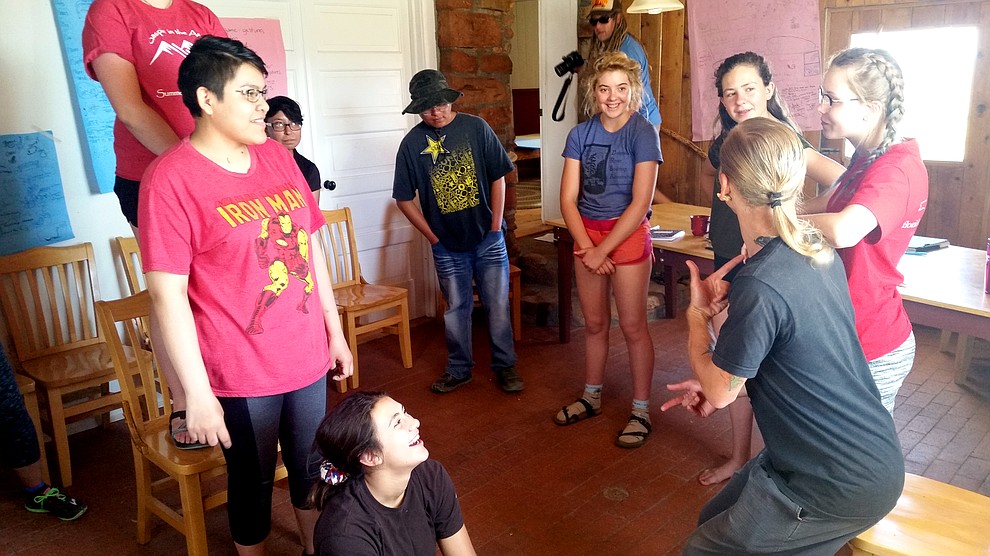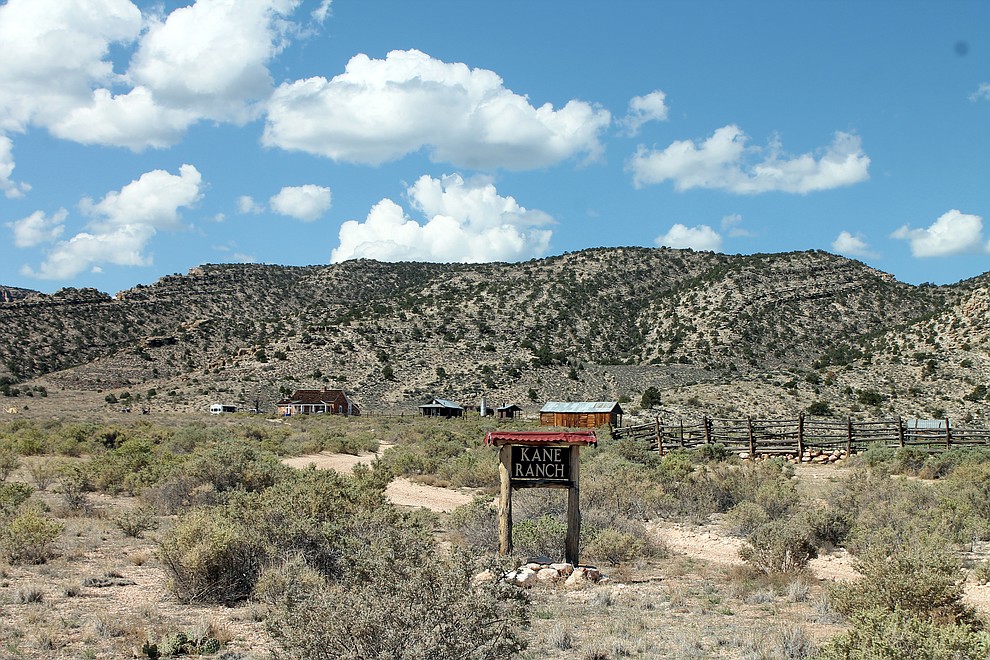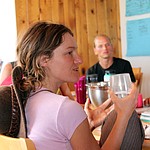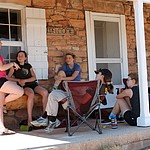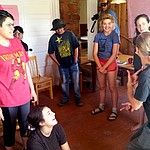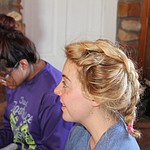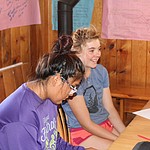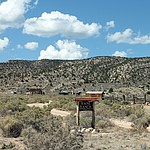 PAGE, Ariz. — Looking out over the isolated stretches of wilderness surrounding Kane Ranch, the presence of water is evident. But so is its absence.
Here, it's a dwindling commodity that nurtures wildlife, communities, ranches and economies, and what precious little there is must be accounted for carefully, every last drop. Issues surrounding water conservation aren't new in the arid Southwest; for 10 art students from Flagstaff High School, the new challenge is developing a collaborative art project to re-focus attention on them.
For four days, students from Dave Hale's art class camped out at the historic ranching property, connecting with the land, sharing their perspectives on water conservation and use, learning about reservation water struggles from their indigenous classmates and hearing the stories of those directly touched by different water issues in an ever drier landscape.
The retreat, during which the students developed and produced a model mural that will later be permanently installed in Flagstaff, was led by Tyler Norman of the Beehive Arts Collective. Norman challenged the students to take an expansive list — hundreds of pieces of ideas, characters, colors and symbols — and condense it down into a powerful work of art, something that encourages others to think about water issues in ways they may not have before.
"We do a series of exercises and games — it's an iterative process where we're coming up with a lot of ideas and then refining those ideas," Norman said. "Then we expand again based on what ideas we like best, and then refine those again. We're coming up with characters and symbols that represent the most important issues around water."
Once the students settle on a few characters and symbols, a mock-up of the mural will be produced. The rest of Hale's students, about 60 in total, will then paint the mural together.
But the process from ideation to production isn't easy, or particularly fast. Norman's exercises were designed for the students to question their own notions of what water means to them, and how society in general may view it along generational and cultural lines. In particular, Norman asked the students to think about how water affects the decision-making process in their daily lives.
Samantha Woody, whose family lives on the Navajo Reservation, said getting water to the family home was often a difficult and costly process.
"You have to think carefully about how you use resources like water and electricity," she said. "It's a process and sometimes you don't even want to bother using the water at all. So you decide to use water bottles instead, but then you're just paying more money for more water."
And while some students said they often made smaller decisions, like turning off the water when brushing their teeth or taking shorter showers, Zia Kypta-Keith said she didn't think water drove enough of her decisions.
"I think about ways to save water, but I could always do more," she said.
While the focus on the mural is water issues — drought, uranium mining and overuse — the students also wanted to focus on the positive as well.
"It's been great getting all our ideas out and then choosing what's most important to us and what we really want to represent," said student Rebecca Encinas. "I just want to make sure we focus on both the negative things and the positive — things that people are doing to make things better, but also letting people know what's going on."
Sherrissa Brown echoed that idea.
"We all have these really big ideas, and I hope we don't forget who was impacted and what they stand for," she said.
In addition to learning about water, the students also learned about collaborative art, which, according to Norman, isn't easy. In an exercise designed to explore symbolic ideas of power, oppression and the three-dimensional aspect of art, the classmates posed themselves and their peers and different positions.
These positions, Norman said, give the artist different ways of presenting a social hierarchy. Standing on a chair, for instance, makes the viewer feel as if that person has more power or social standing than someone sitting on the floor. Changing the dynamics between characters can alter the entire concept of an art piece.
Maria Archibald, who coordinates the youth leadership program for the Grand Canyon Trust, said the goal of the program was for students' voices to be heard and uplifted through the process of creating art.
"This is not a space where we're going to be saying 'Here's the problem, here's what you're going to do about it, now go implement our ideas,'" Archibald said. "I think we've really created a culture in the group where they are the people in the room with the power — this is their story to tell, not ours. We're just here to provide the resources and the facilitation and the structure."
The retreat was offered through the Trust's Youth Leadership Program, which sponsors opportunities for youth to become involved in conservation and activism. The retreat was offered free to the students so that financial concerns were not a barrier to those who were passionate about both art and using it as a tool to reach others. Archibald said the youth art program was unique, combining several elements into one experience.
"We go on a lot of volunteer trips where we're out on the land doing work, but a lot of our work on the ground usually revolves around citizen science — collecting data to help inform land management decisions or to restore an ecosystem that's suffered over the years," she said. "Another portion involves working with young people to support and uplift their voices to make change around social and environmental justice issues. This project brings together those two models — we're out here on the land, but it's all based around advocacy, let's find a way we can mobilize to make change around this issue."
At the end of the day, Hale encouraged the students to not just think about their own ideas, but to think about who they were trying to reach with their art.
"This isn't just a project for you to take home," he said. "This is a project for our community. What do we want our community to gain from it?"
Archibald said the mural will be painted at a permanent location in Flagstaff during September. Sixty students will take about two weeks to complete the project.
---
SUBMIT FEEDBACK
Click Below to: