After Kane Ranch retreat, diverse group of students stands up for water justice
'We are your next activists'
Originally Published: November 6, 2018 11:22 a.m.
FLAGSTAFF, Ariz. — One month ago today, 10 Flagstaff High School students crowded into the bright but small dining room at Kane Ranch, an isolated Mormon pioneer ranch below the Vermilion Cliffs.
Photo Gallery
Colorado Plateau Water Justice Mural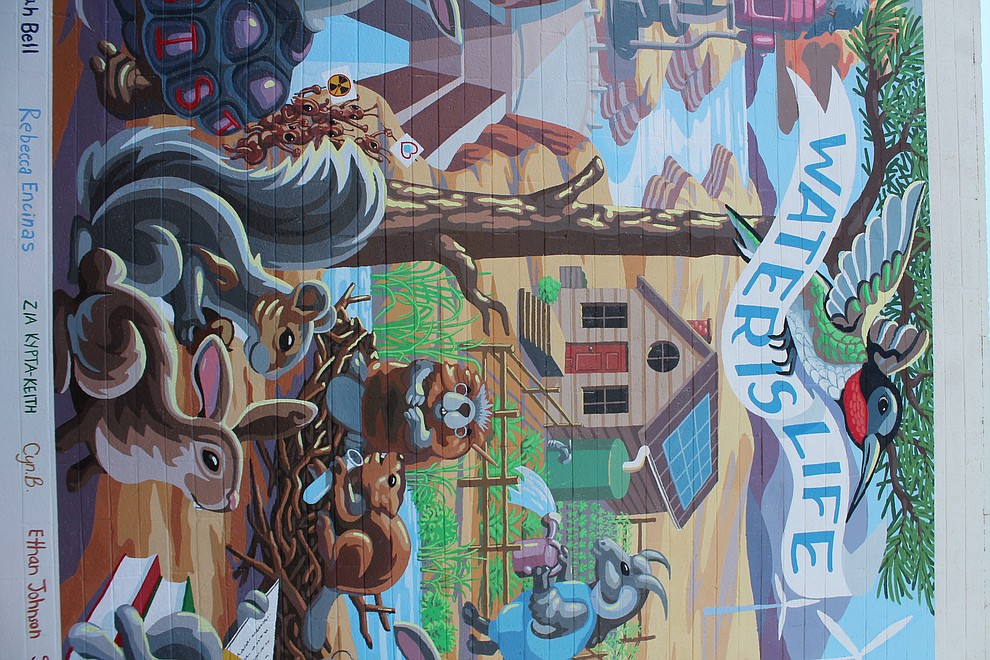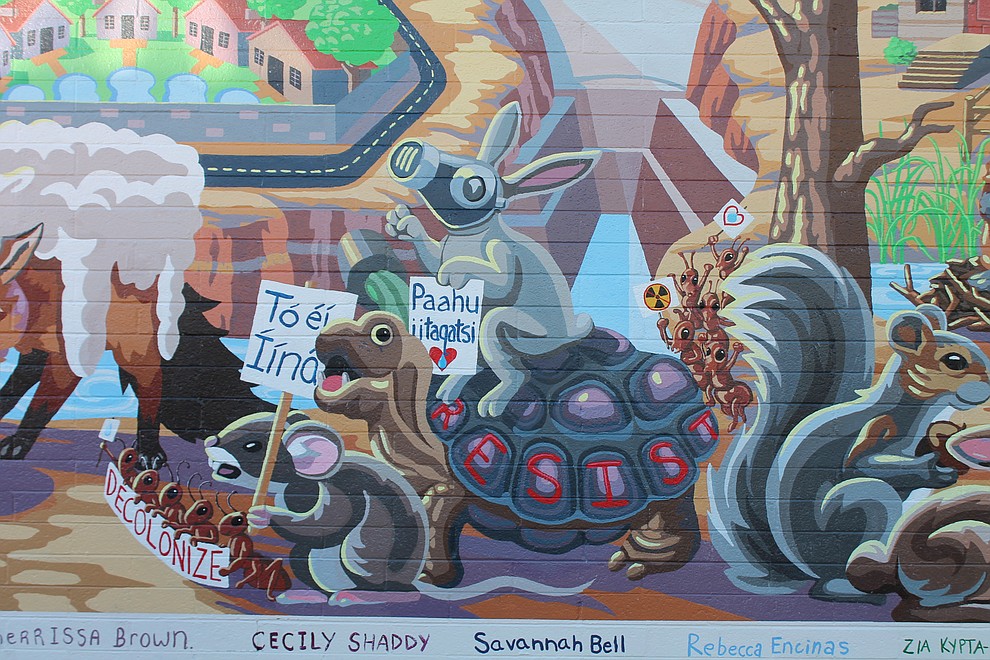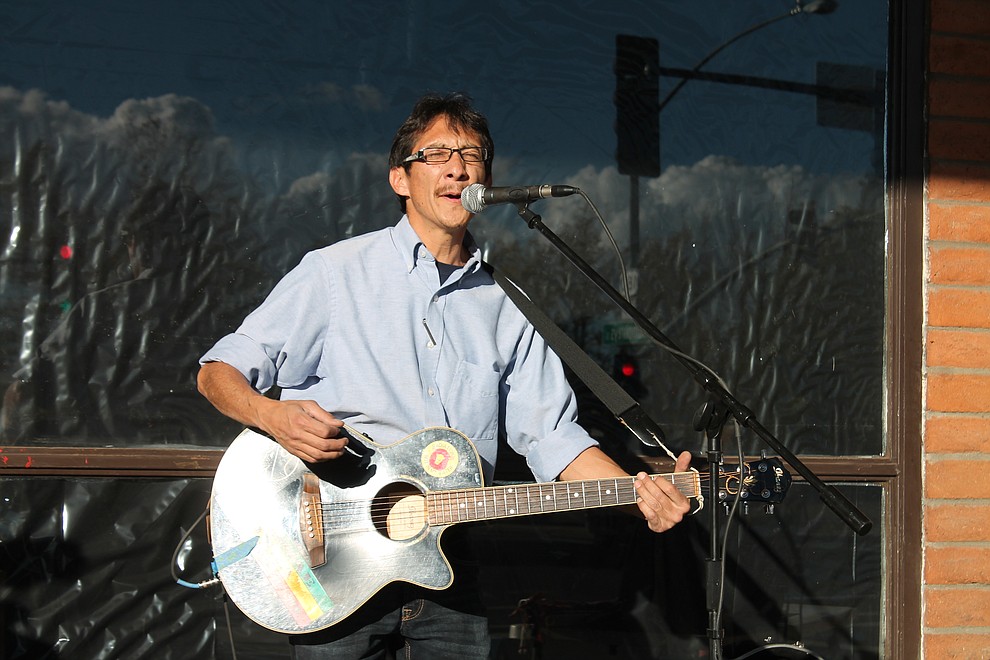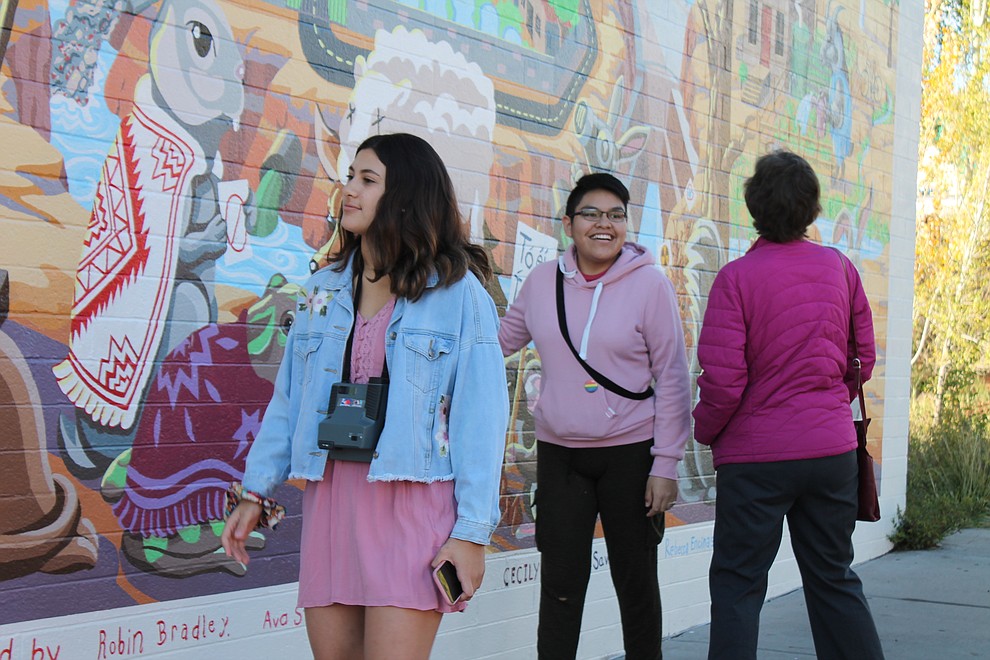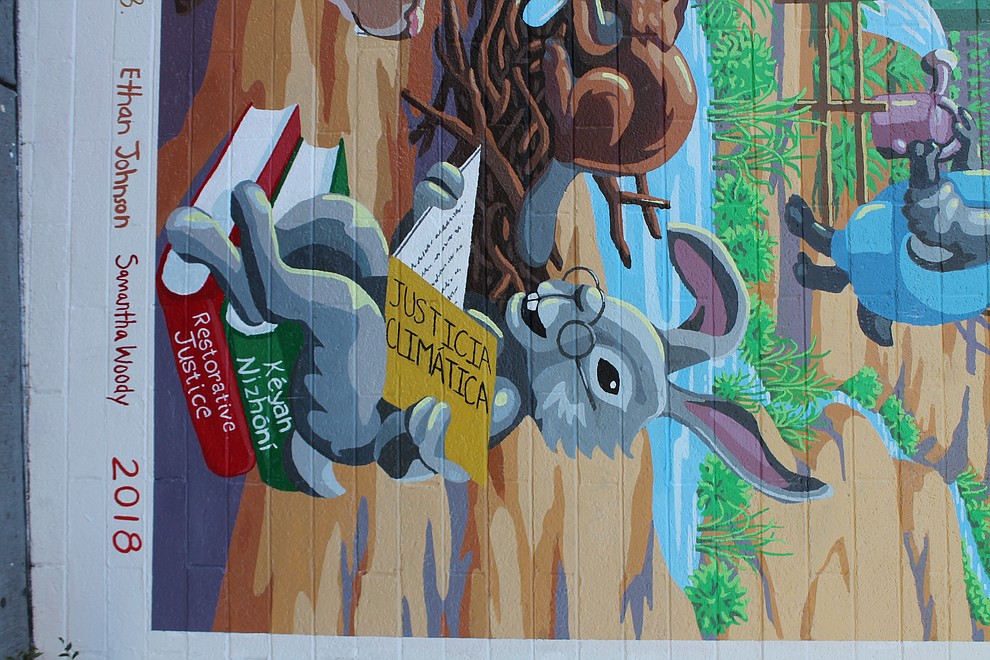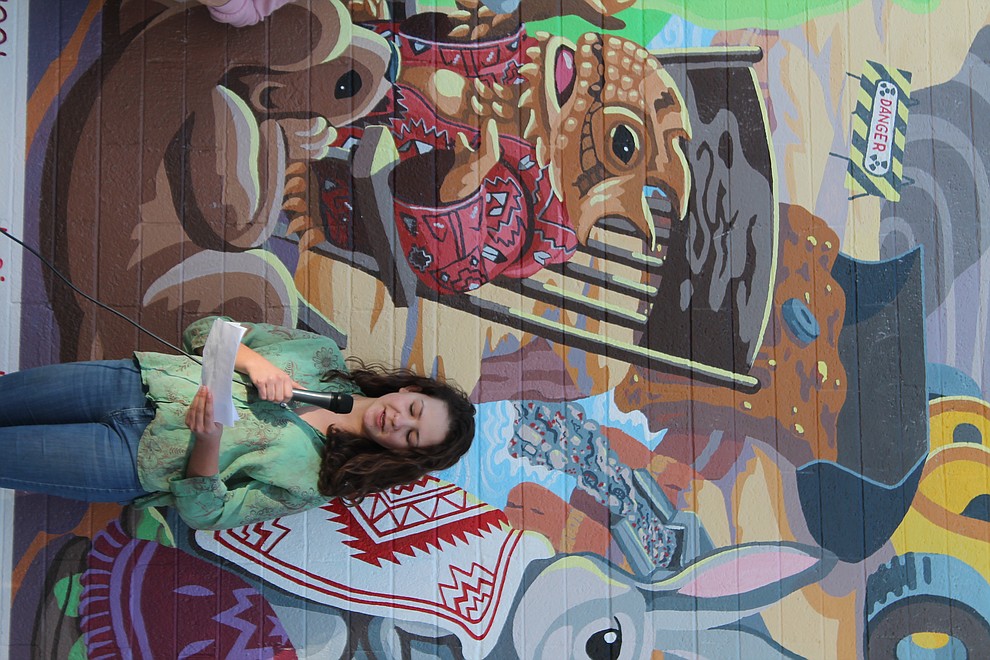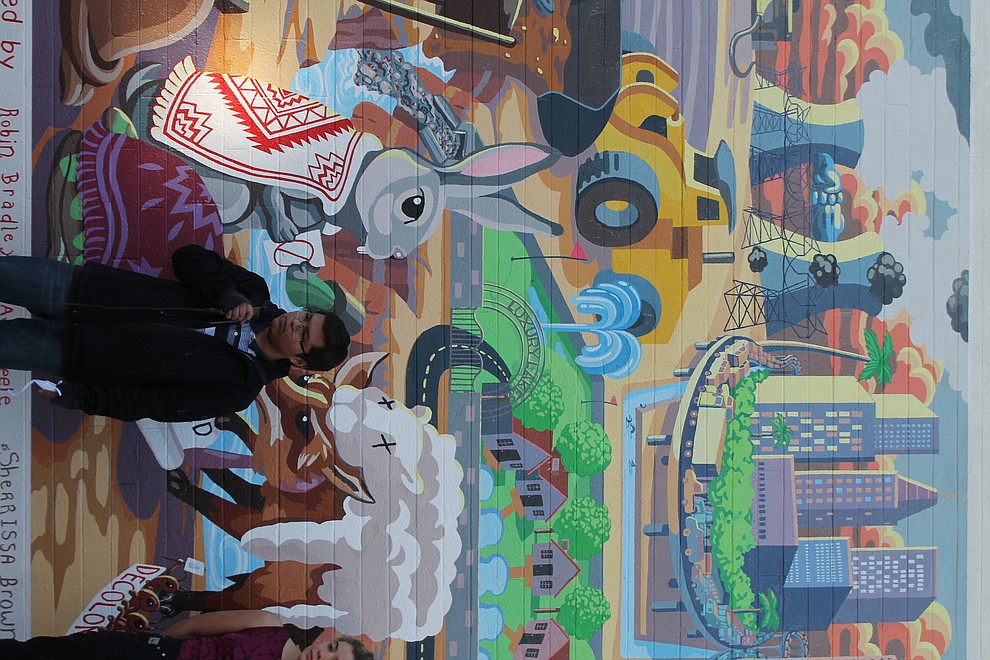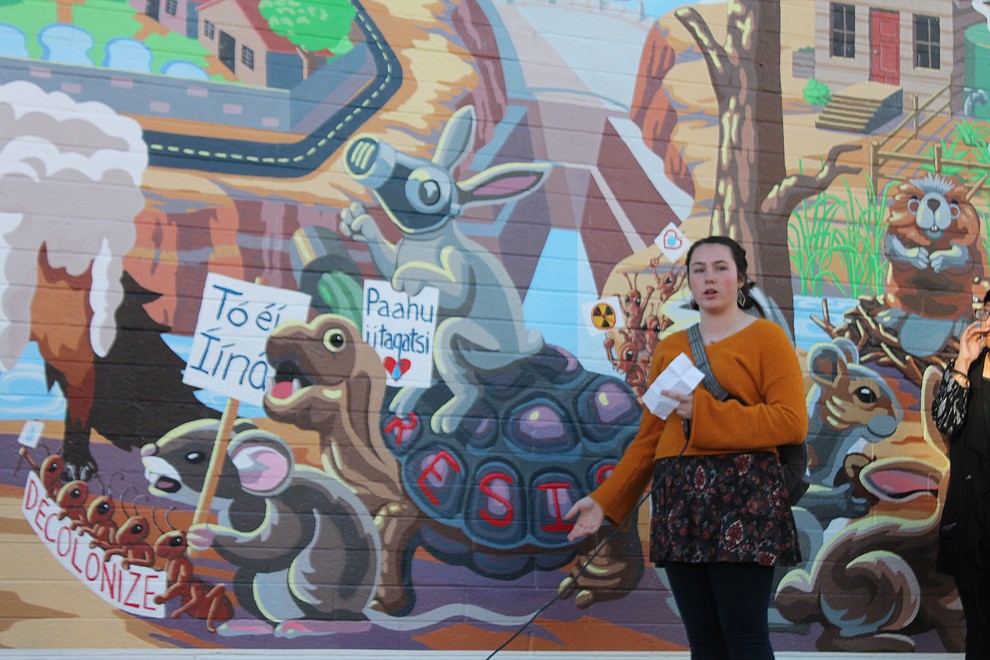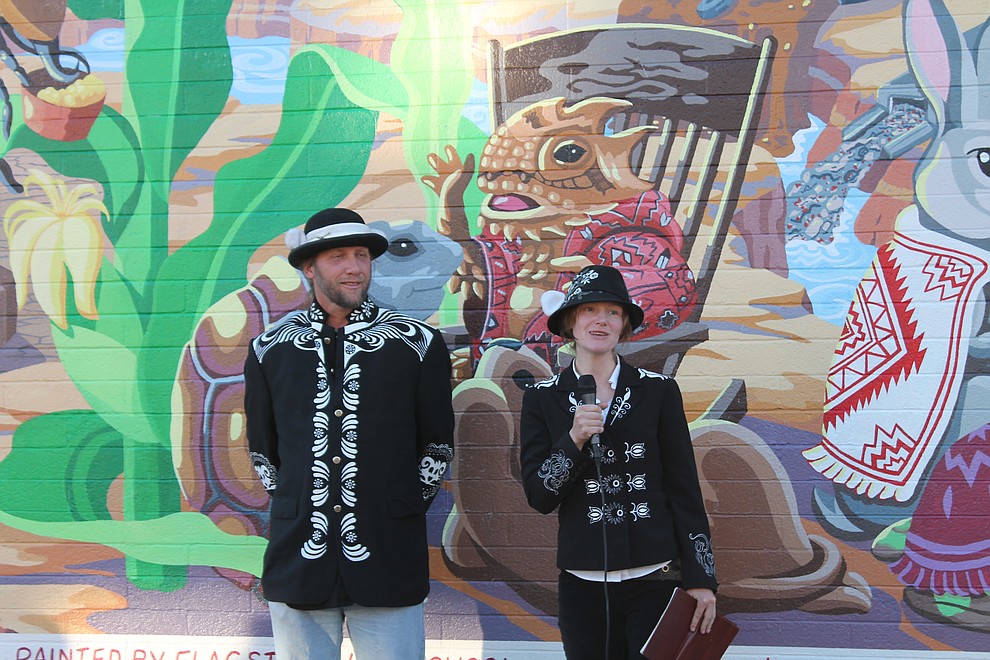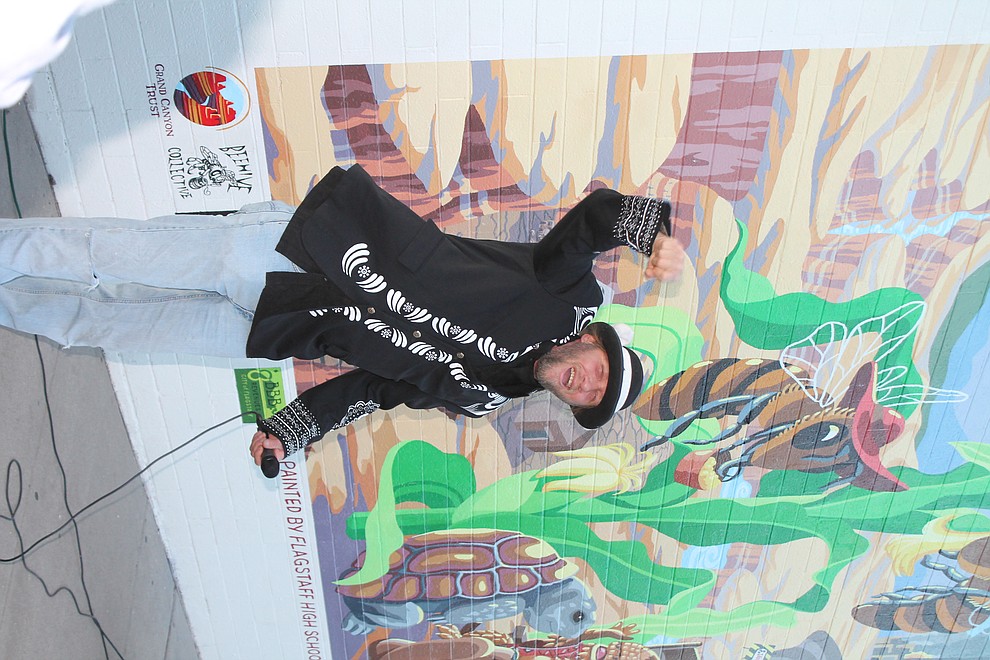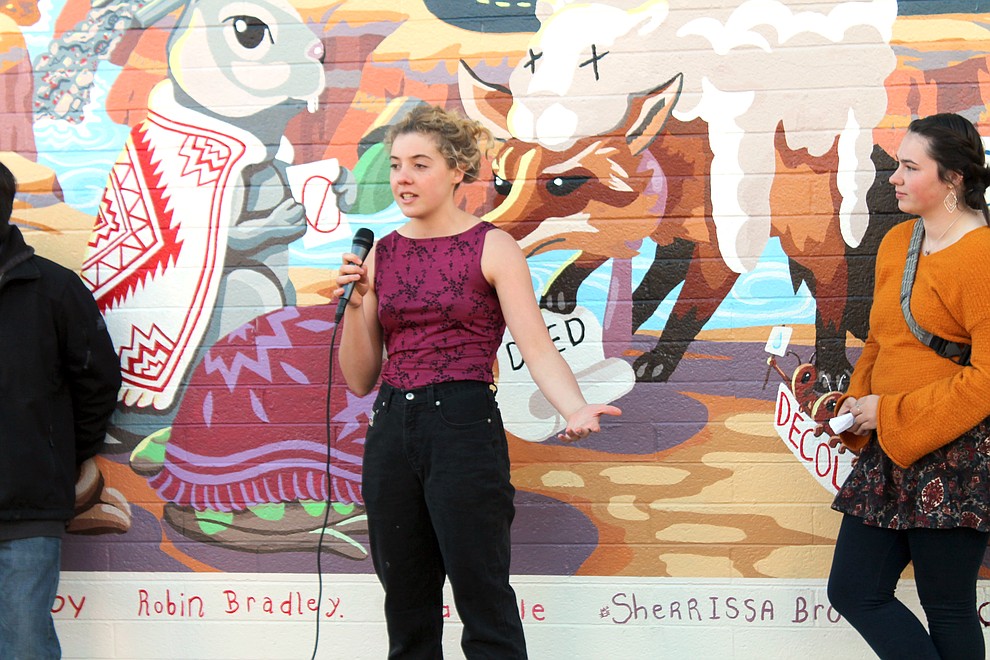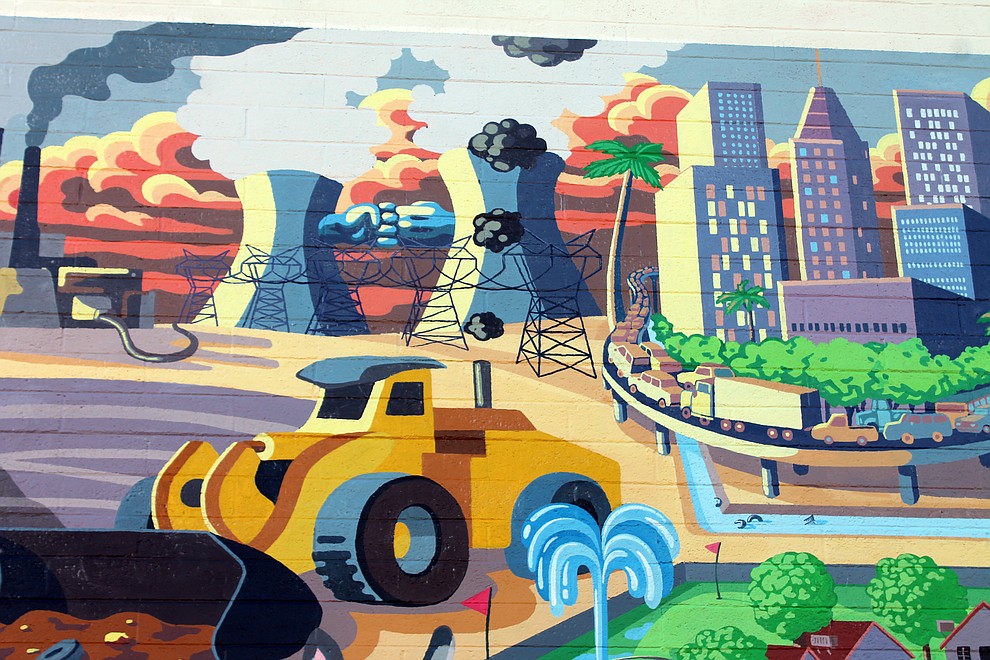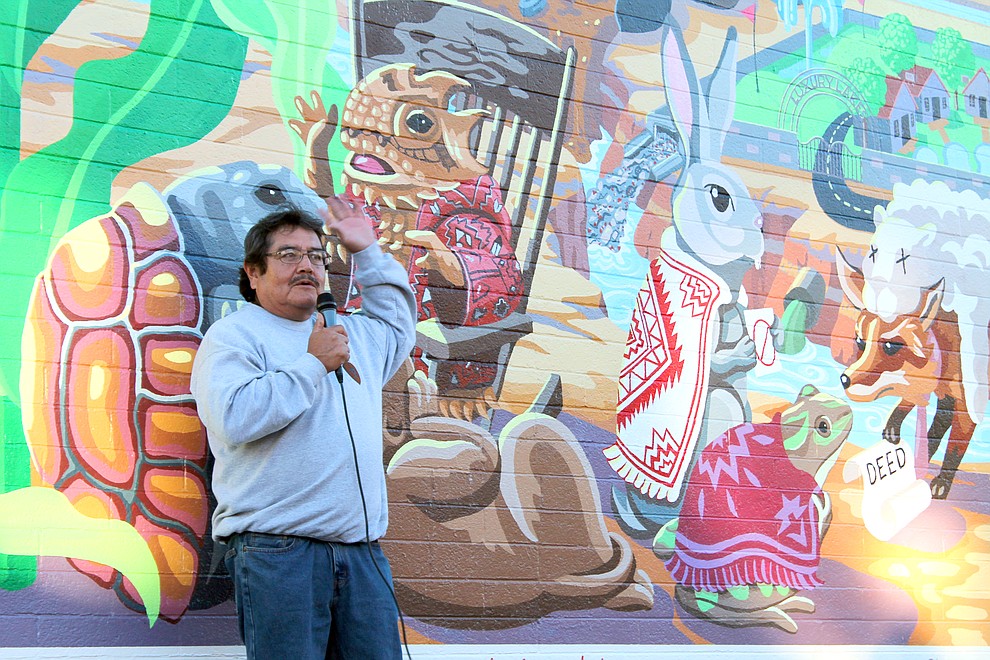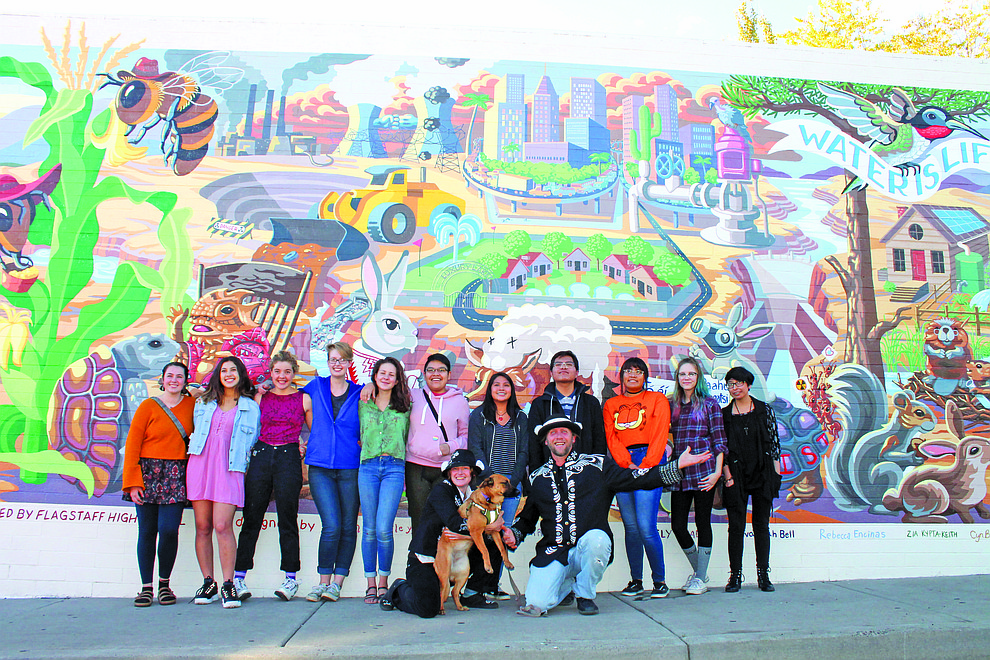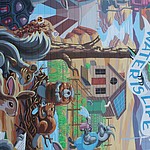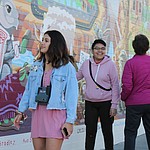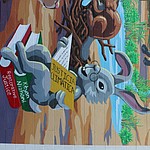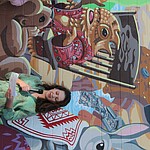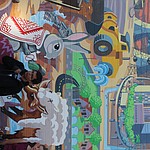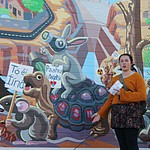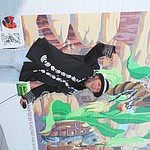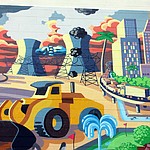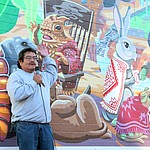 Students from all different backgrounds came together to design a public art mural about water — something that touches every family on the Colorado Plateau. After listening to the stories of Grand Canyon Trust's Roger Clark, Haul No's Sarana Riggs and Hopi farmer Leonard Selestewa, they mapped out a story covering every inch of the cabin's walls and eventually distilled their ideas into the colorful mural stretching across the east wall of Grand Canyon Spirits in Flagstaff. On Oct. 24, Rebecca Encinas, Sherrissa Brown, Cynthia Begay, Samantha Woody, Zia Kypta-Keith, Ethan Johnson, Ava Steele, Savannah Bell, Cecily Shaddy and Robin Bradley presented their creation to the community. The mural, painted with help from 50 of their fellow classmates and Mural Mice Maggie Dewar and R.E. Wall, is intended to bring public awareness to water justice in northern Arizona communities.
Symbolic animals represent humans — partially because they are universal archetypes and characters and also, according to the students, they're much easier to draw than people. Worker bees take center stage as farmers and stewards of the land, while a horned lizard serves as a storyteller and the hummingbird carries the central message — water is life. Images of age-old farming, corporate and residential pollution, mining, protesting and a return to water conservation and responsible use are all part of the story, and, according to the students, each has its place in the making and reversal of the Southwest's dwindling water supply.
Uranium mining, considered by both tribes and environmentalists to have one of the largest negative impacts on the area's water supply, features prominently at the top of the mural. Woody, who worked on that portion of the mural, pointed out that the two power plants dominating the horizon were fist-bumping — a representation of what goes on behind the scenes.
"The fist-bump shows that these companies know what they're doing (regarding pollution) but they still act like it's ok," she said. "They keep doing what they're doing because it makes them money."
Below the power plants, a uranium mine pushes contaminated materials into a river. Woody said not only is the tractor pushing radioactive waste into the water supply, it's also pushing Native people away from their lands, making room to put in more mines and power plants.
Another prominent feature is the ever-expanding cities and suburbs, which continue to impact and change the landscape.
Johnson said trash, pollution and electricity all leads back to the city.
"The city … represents over-population, and when there's an over-population, there's more sky-scrapers, more buildings, more traffic, more pollution," he said. "Whenever you see a lot of cars, there's always fossil fuels burning, which creates even more pollution."
Johnson said the city also leads to the suburbs, which symbolizes excessive use of water in a landscape with little to spare by filling pools and watering lush green lawns in the desert.
But it's not all bad news — far from it. Zia Kypta-Keith said individual choices and traditions have the ability to change the way people behave and live. Kypta-Keith said many times those living in cities and suburbs don't understand or appreciate the ways polluted water impacts other communities.
"They don't feel the full effects of the polluted water or the crisis it's causing because they have a river dammed as a reservoir that they have free access to," she said. "People in these cities and suburbs are us. We don't feel the full effect, we don't feel what the Native people do on the reservation and we are kind of oblivious to what's going on because we have water freely available."
She said the story of two rivers – one polluted and diminished while the other is dammed and pumped into urban centers – is a reminder to notice wasteful behavior and make changes in our daily lives.
"The water is used to make your food or bathe or other useful, necessary things, but it's also used for our golf courses and factories and fountains and silly things that we need to notice are wasteful," she said. "This is the part in the story where people have to realize that our daily life matters. The way we use water matters."
Leonard Selestewa, who has been a Hopi farmer for decades and who shared his personal story with the students at Kane Ranch, approved of their work.
"I've got to hand it to these kids, they really captured the message," he said. "Water is indeed life. It binds us, it is a part of us, it is a living, breathing entity with an energy of its own. It should not be dammed or fought over."
Selestewa, who is also an artist and who served on the Board of Directors for his village of Lower Moenkopi, said he hoped to convey to the students that their thoughts and voices matter and their unique ability to make change.
"In our Hopi philosophy, we have entered the fifth world, and this fifth world must carry a message," he said. "It must carry a message of saving our Mother (Earth). We're all connected in some way, but the most important among them is water."
After finishing their presentation, Brown and the other students thanked Grand Canyon Spirits owner Cecily Maniaci, who provided the wall space and helped fund the project.
"If someone told me a bunch of high schoolers are going to come to your house and paint on your wall, I would have said no," Brown joked. "And she even funded it."
Maniaci said she enjoys supporting the arts and public statements and offered her future support for the arts.
"Every time I walked by this the past few weeks, I saw something new and exciting, and I thought it's so awesome that these students are making statements through their art and education, which is really important to me," she said. "They were here in even the rainy and snowy weather, and I am so proud to be a part of this."
Grand Canyon Spirits is located at 982 N. Fort Valley Road in Flagstaff. The effort was a collaboration between Grand Canyon Trust, Beehive Arts Collective, Mural Mice Universal, Grand Canyon Spirits and Flagstaff High School.
---
SUBMIT FEEDBACK
Click Below to: