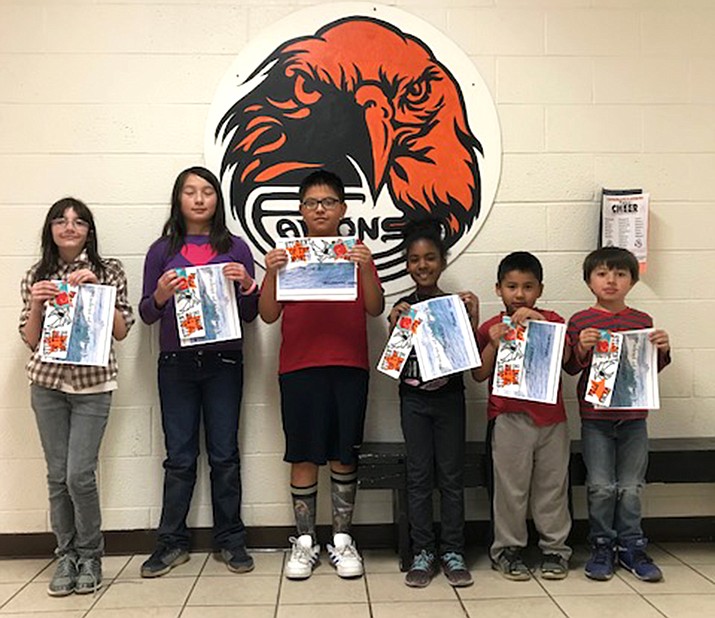 Originally Published: May 1, 2018 11:43 a.m.
Williams Unified School District (WUSD) announced the April Students of the Month.
Zachary VanWinkle is the first grade student of the month. Zachary's teacher said he is a very hard worker and has made great progress academically this year. He puts maximum effort into everything he does and goes out of his way to be kind and helpful to his teachers and his classmates. His teacher is looking forward to seeing what great things he will accomplish.
Emmanuel V. Ramirez is the second grade student of the month. Emmanuel's teacher said he is an enthusiastic learner that seems to enjoy school. He strives to always do his best and produces high quality work. He is kind and helpful to everyone in the classroom and shows respect for teachers and peers. His teacher said it has been a pleasure having Emmanuel in first grade this year.
Mariah Lee is the third grade student of the month.Mariah is new this year, and her teacher said she has adjusted well. She is the first to offer help to teachers and peers. Her work is high quality because every day she absolutely does her best. Her teacher is overjoyed to have Mariah in class.
David Rojas is the fourth grade student of the month.His teacher said David is one of the most respectful students they have. He is a great example to those around him from the way he treats others and the effort that he puts into his work. His teacher is very impressed by his work ethic.

Audrey Stearns is the fifth grade student of the month. Audrey's teacher said she has an amazing commitment to her education. She truly takes control of her own learning and actively seeks out new challenges both in the classroom and in extra-curricular activities.
Information provided by Williams Unified School District.