Vikings topple Mayer 14-4 in first home game of season
Originally Published: March 27, 2018 10:30 a.m.
With nine games already under its belt, the Vikings baseball team finally made its 2018 debut on the Williams High School field March 24.
Under cloudy skies, the Vikings took control early in the game with the Mayer Wildcats coming out on top 14-4. The Vikings had previously faced the Wildcats in Mayer March 20 with the same results, 14-4.
In the March 24 game, the Vikings and Wildcats were even at three at the end of the second inning, but the Vikings came alive in the third inning, bringing in four runs.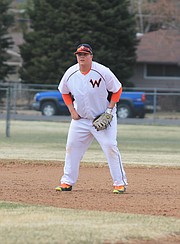 The Vikings and Wildcats each brought in a run in the fifth, but the Vikings turned on the heat in the sixth inning and brought home six more runs to take the win.
Joe Zabala pitched all six innings for the Vikings, leaving the field with 10 hits, four runs and one strike-out.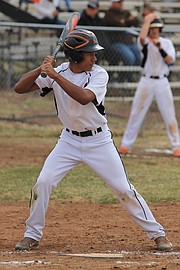 Michael McNelly, Tate Grantham, John Bryant, Zain Grantham, Luis Urias, Carsten Brinkworth, Mario Vazquez and Frankie Kramer brought in runs for the Vikings, McNelly had three RBIs, followed by Zack Perkins and Bryant with two apiece.
In the March 20 game with Mayer, Perkins led the Vikings with four RBIs and four hits, which included three doubles. Brinkworth went 2-for-5, on a double and a triple.
The March 24 win is the third in a row for the Vikings ,who are now 7-2 on the season, and 2-0 in region play.
As the Vikings near the middle of the season, play will return to the Williams High School field. The team had two homes games, March 26 and 27 against Needles and Mogollon, and will face Joseph City at 2 p.m. and 4 p.m. April 3 at home.
On April 5-7, the Vikings travel to Phoenix for the Chandler Prep Tournament and return home April 6 to face Bagdad.
The Vikings softball team played Mogollon March 27 at home and will face Joseph City at 2 p.m. and 4 p.m.
SUBMIT FEEDBACK
Click Below to:
More like this story