Back on the gridiron: Vikings ready for return run to state championships
Originally Published: July 31, 2018 2:55 p.m.
WILLIAMS, Ariz. — Coming off a stellar 2017 season which saw Williams go 9-2 and win the 1A State Championship 57-14 over Superior, the Vikings have returned to the field with a plan to remain on top.
"We are working on conditioning, executing plays and getting mentally strapped-in for the season," said Vikings Head coach Jeff Brownlee.
The 2018 Vikings began their first official practice July 23 although many of the players played throughout the summer in camps and passing leagues.
Brownlee said the team is fired up and proud of their state championship win in 2017.
Photo Gallery
Vikings Preseason Football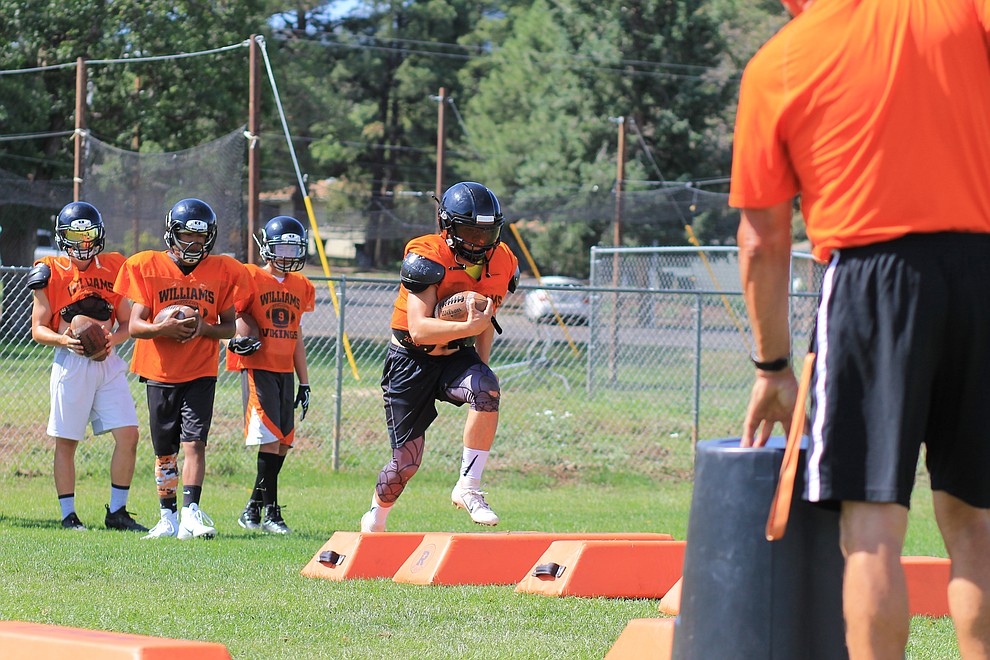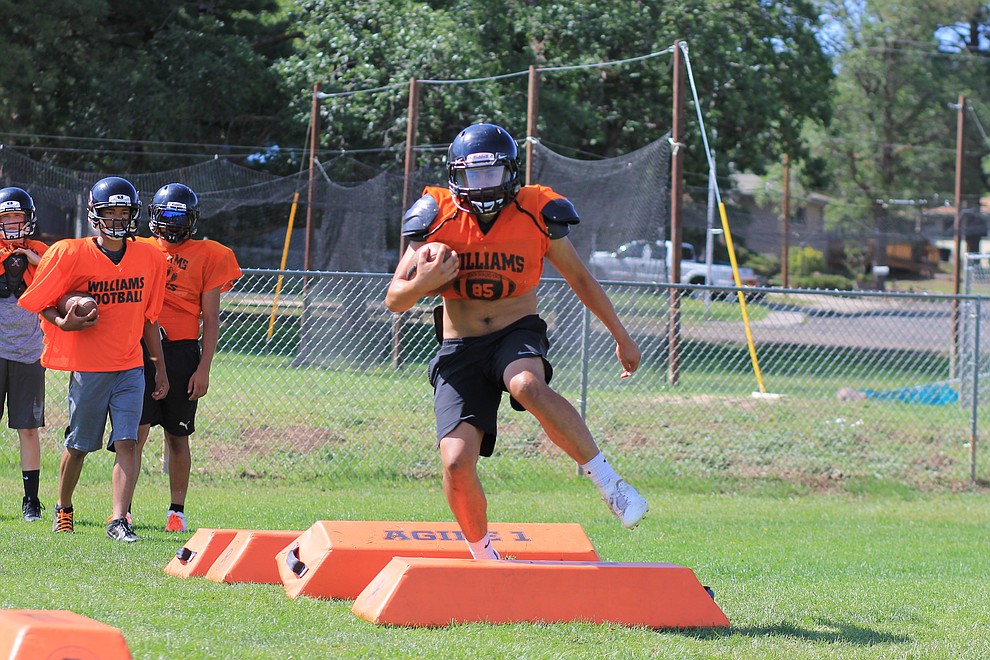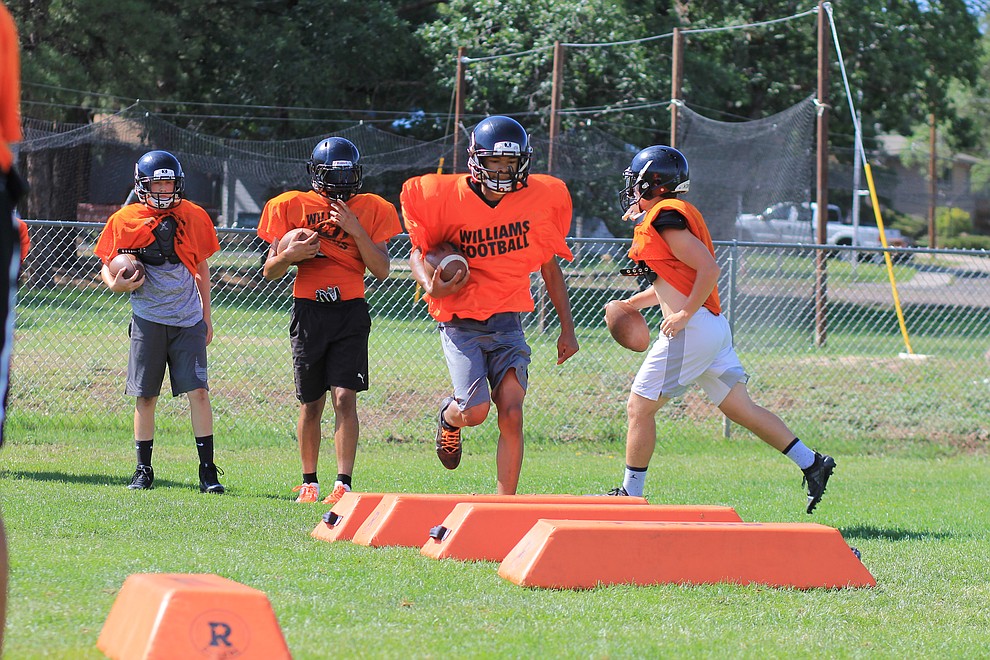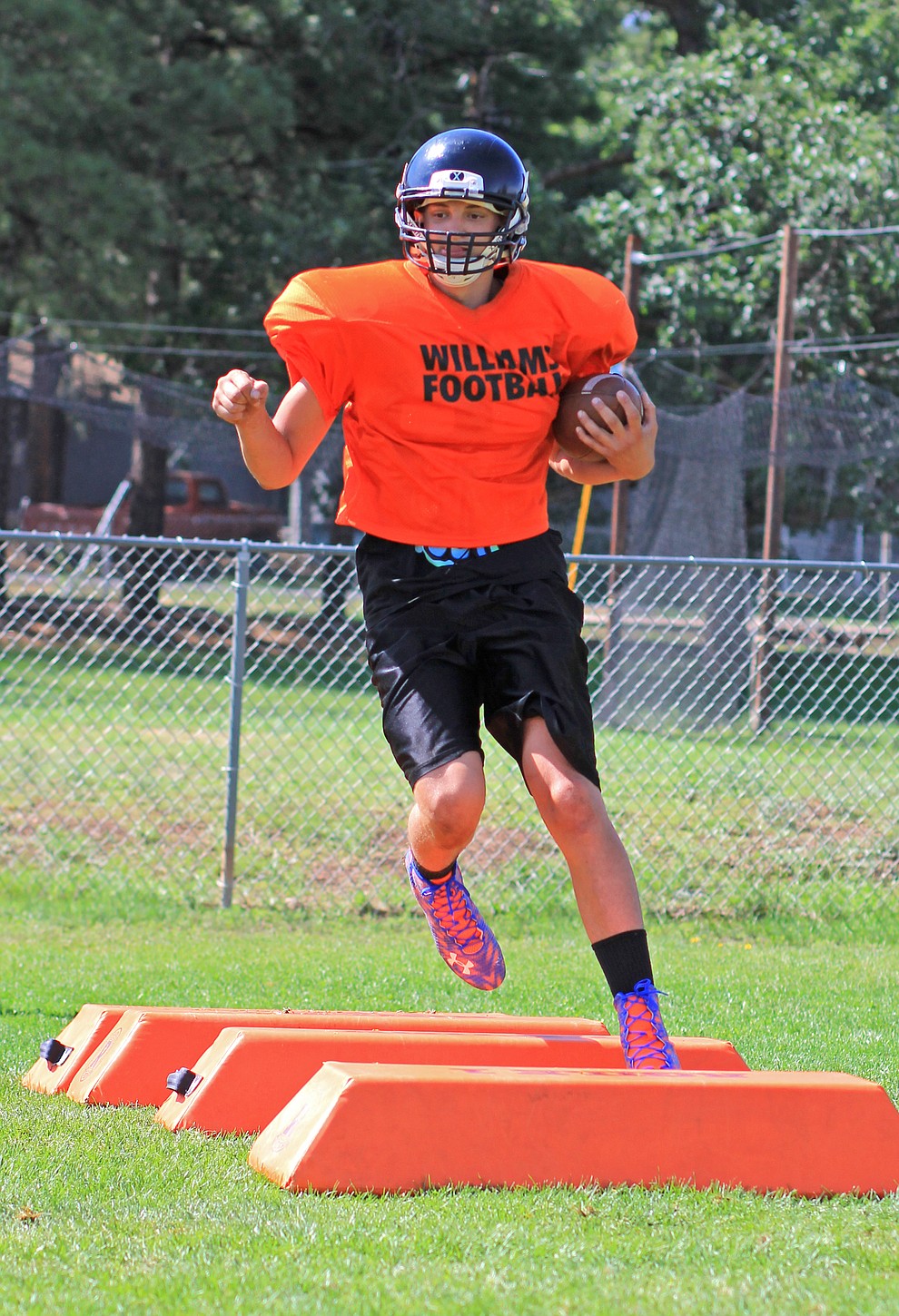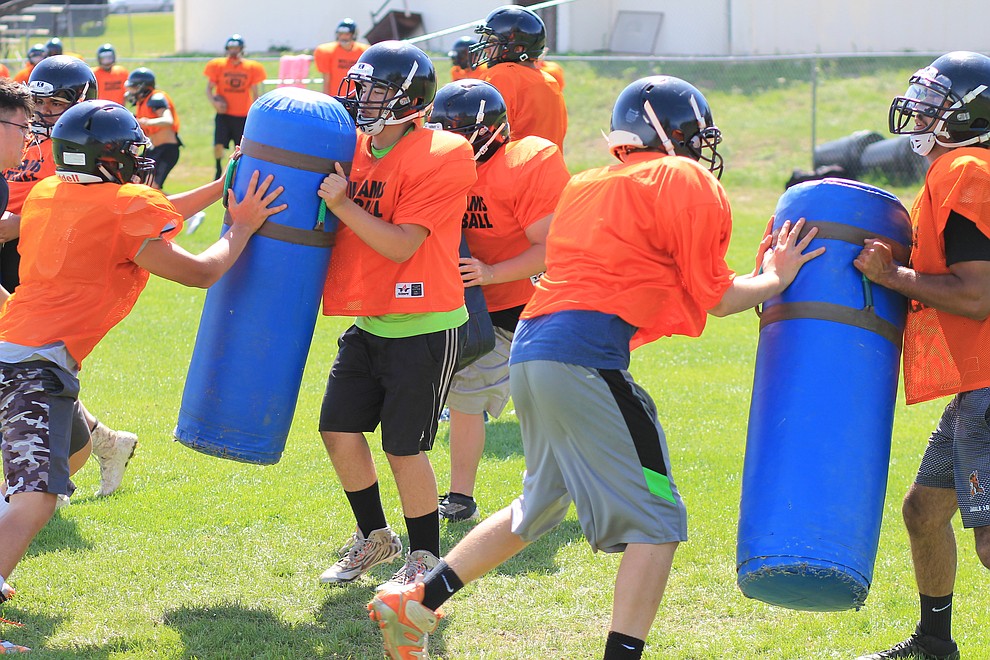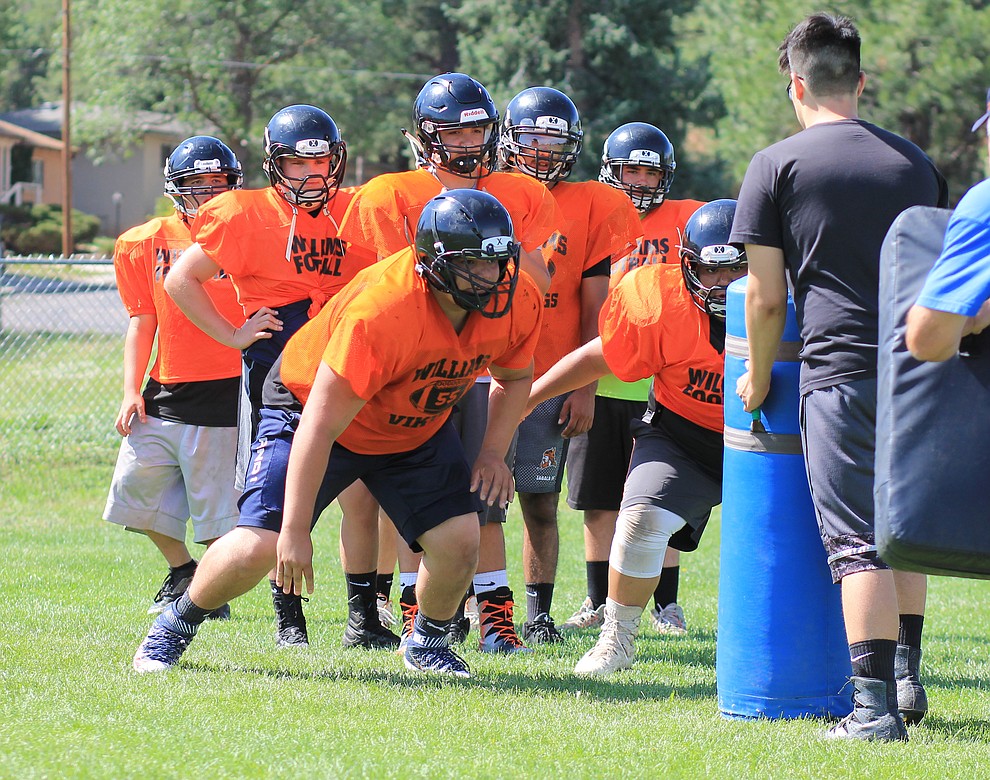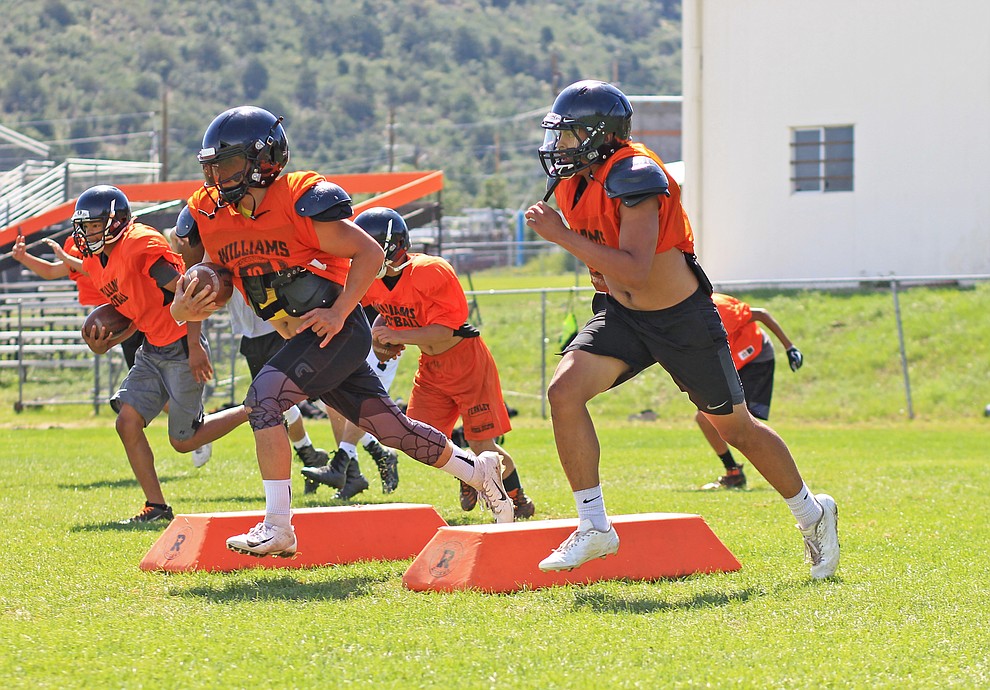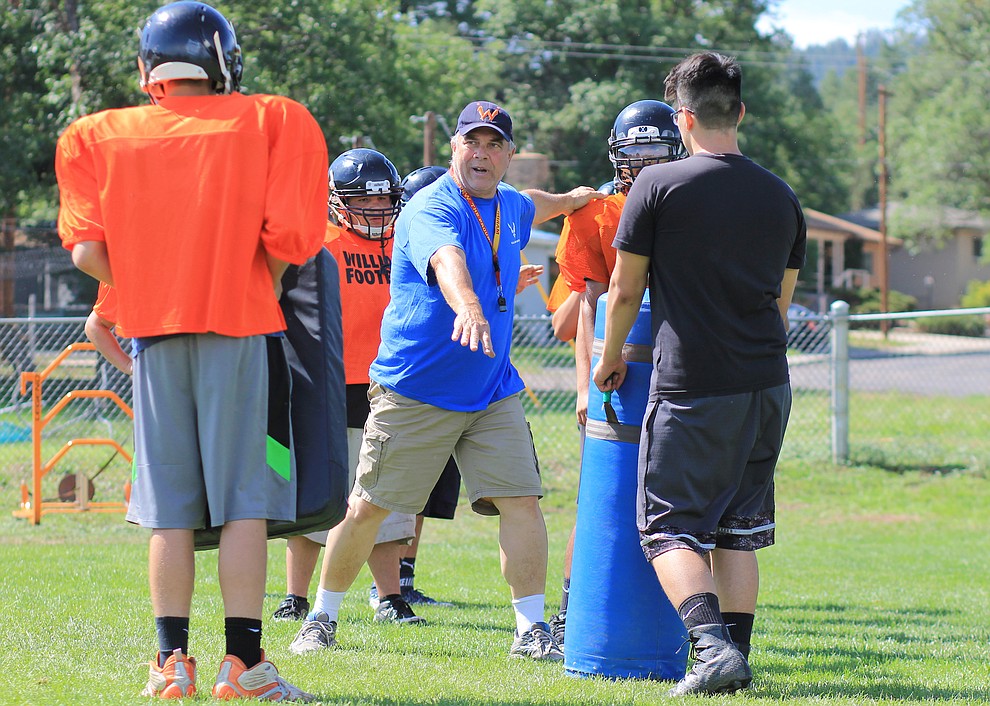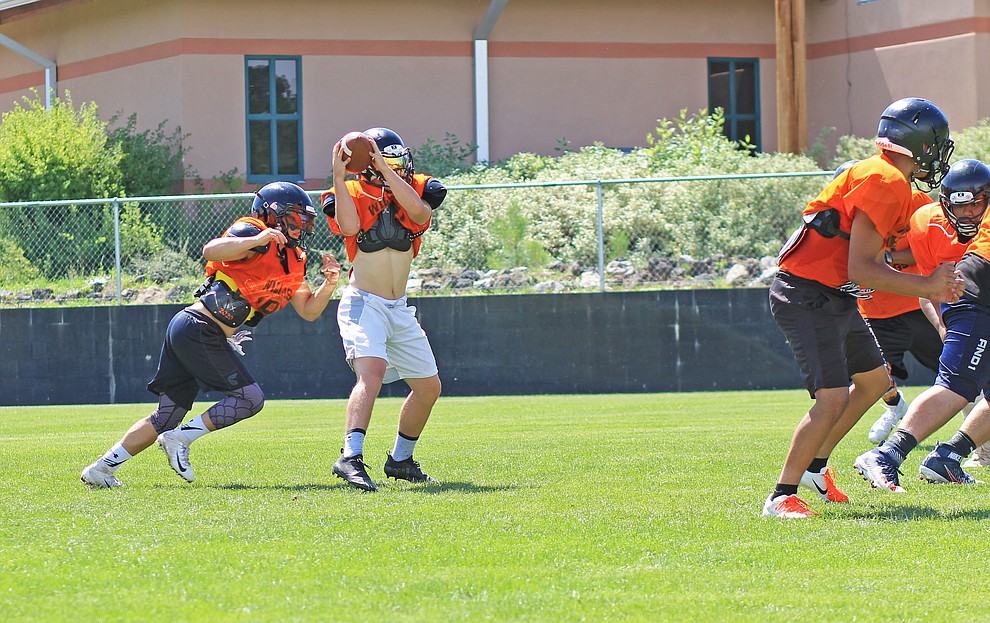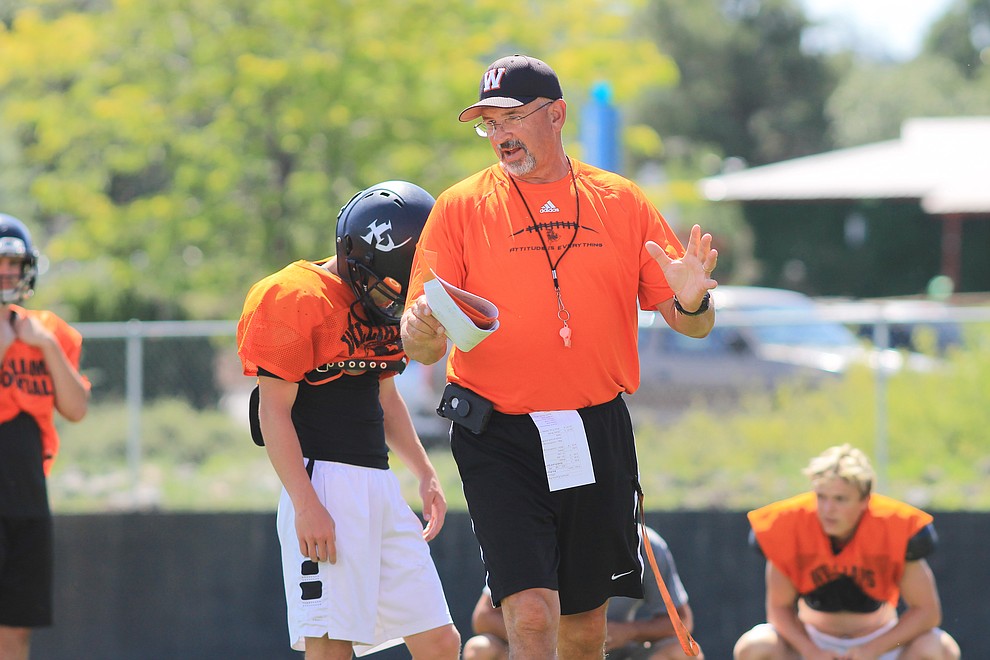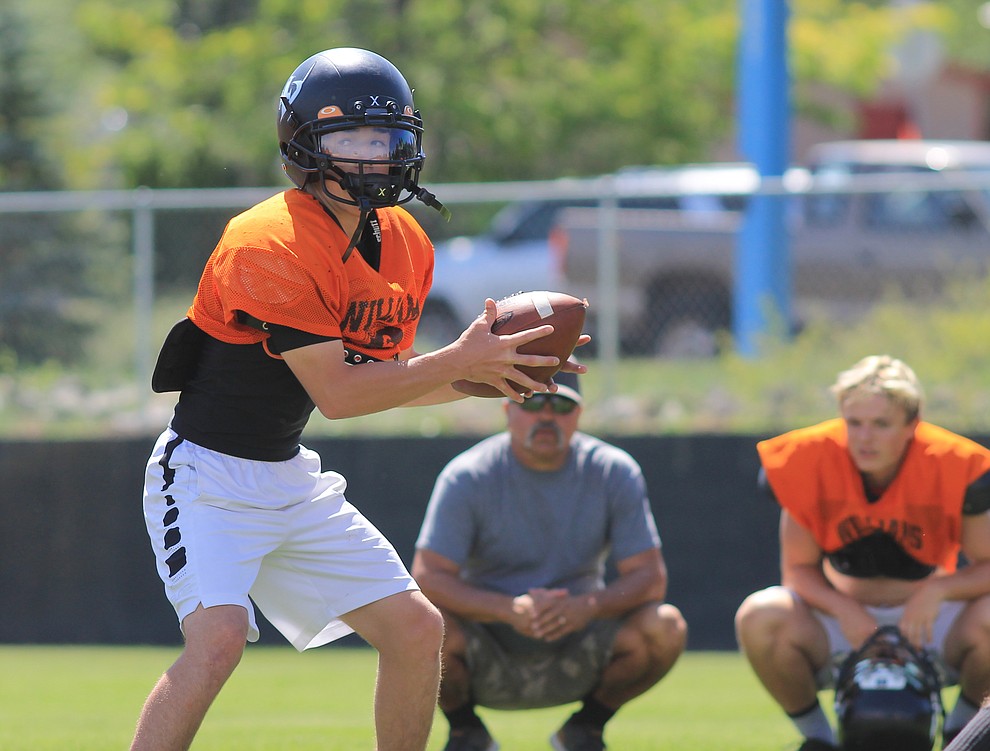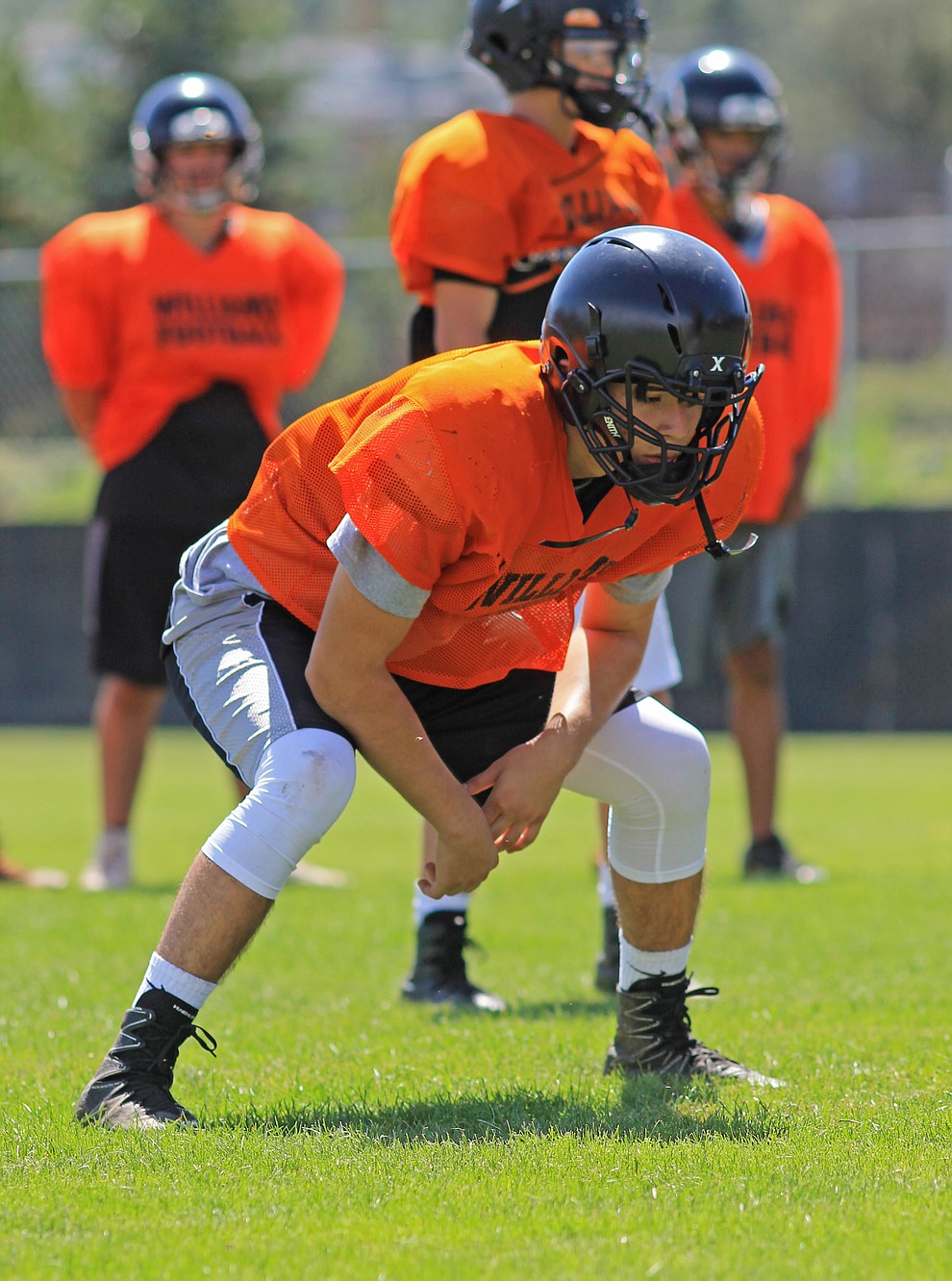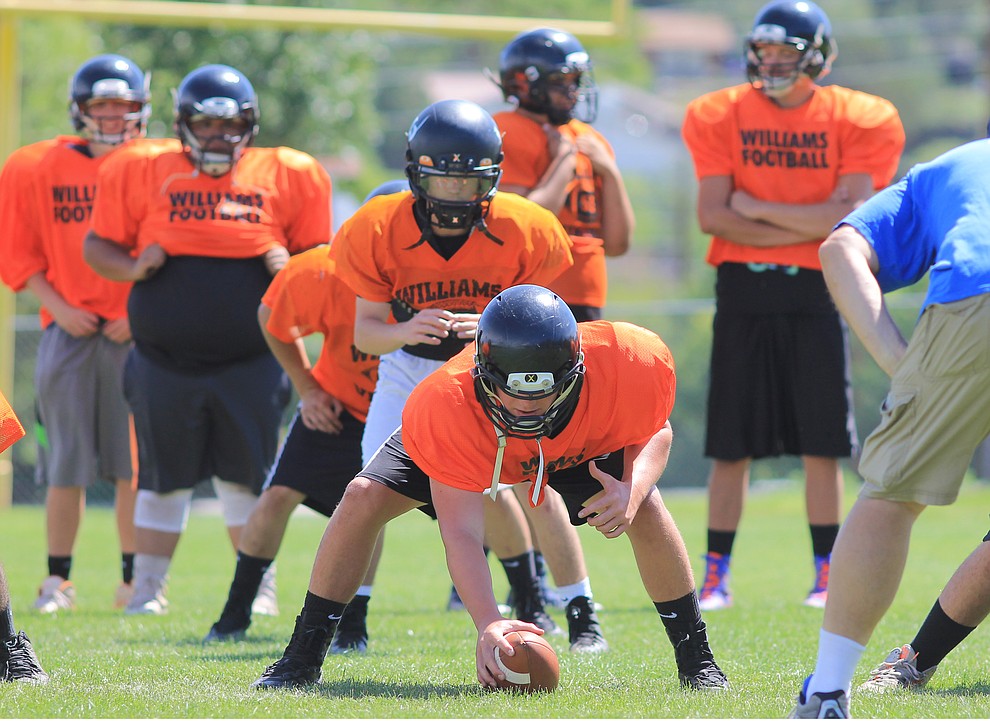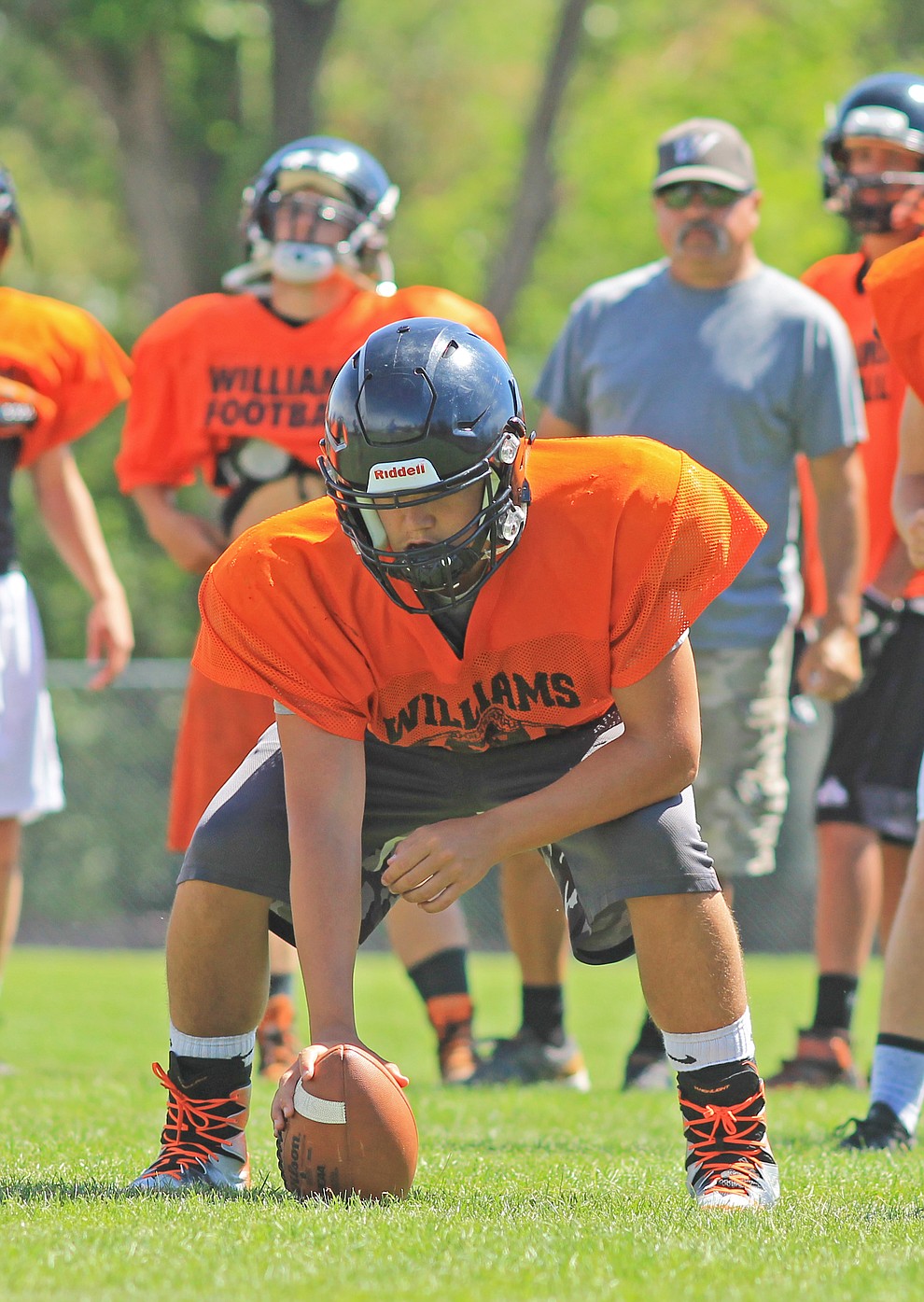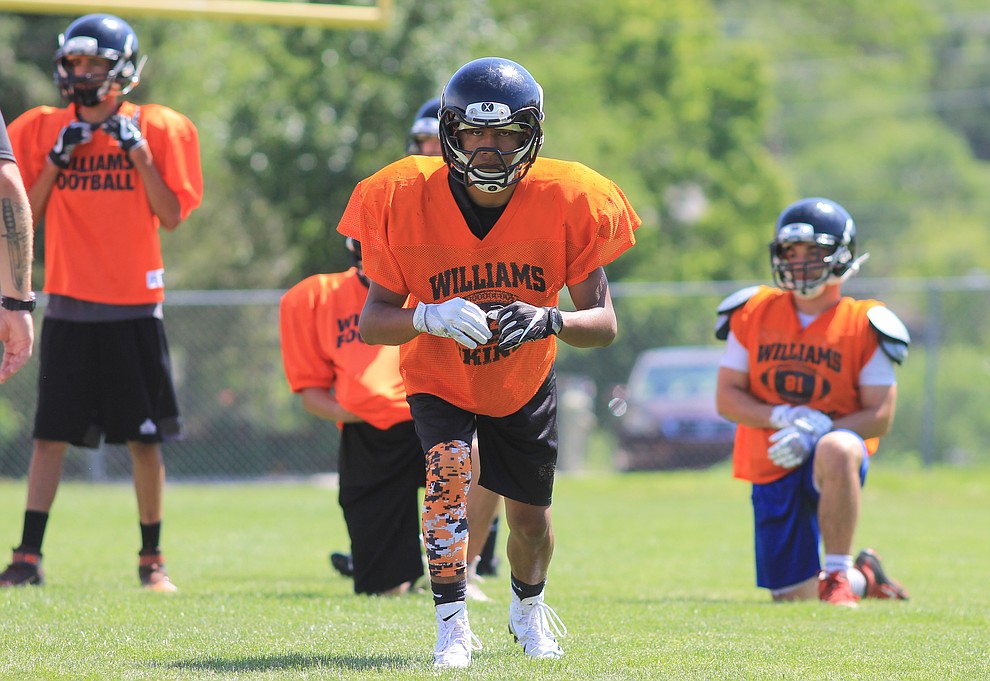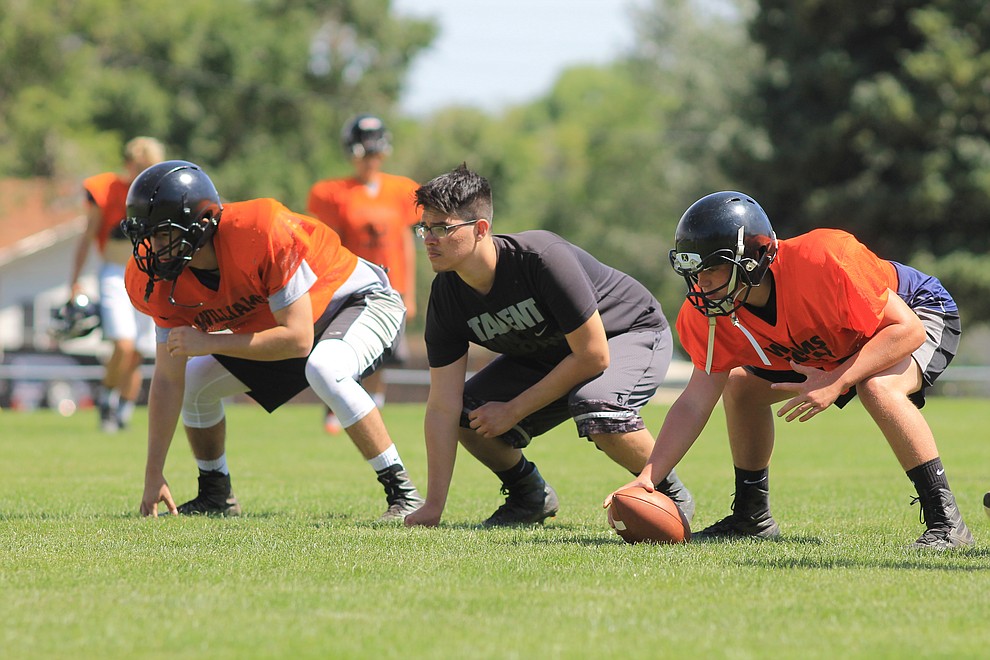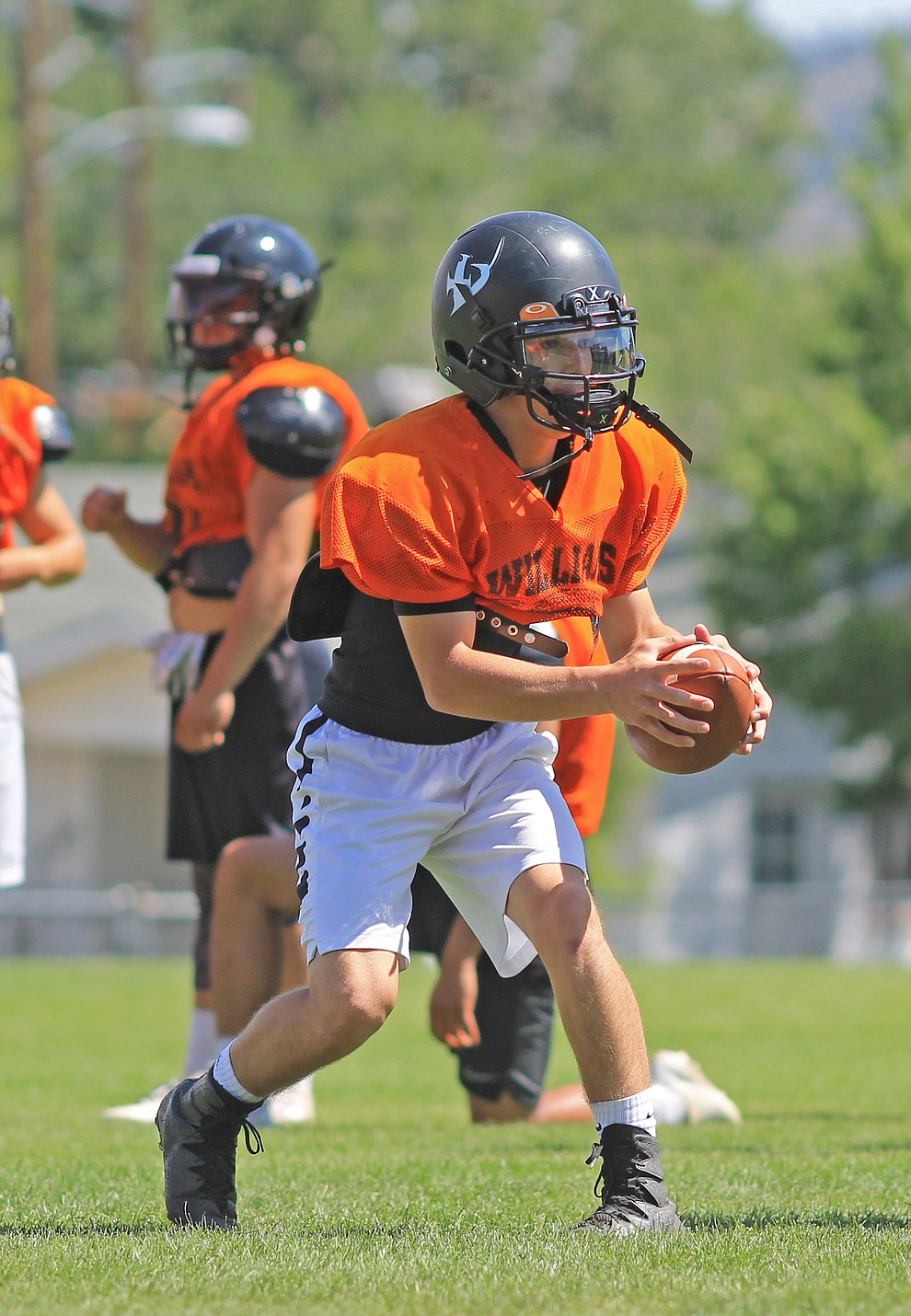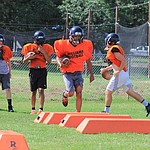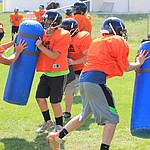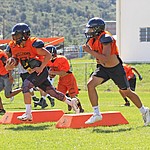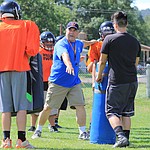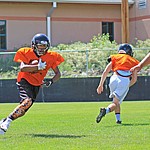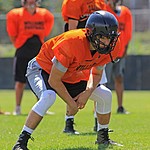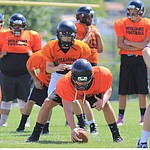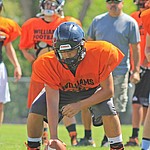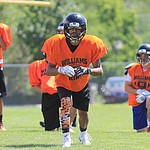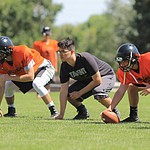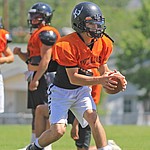 "These kids wear their rings with a lot of pride," he said.
The Vikings lost a strong senior class to graduation last year and goes into the 2018 season with just two seniors. However, the team has many returning juniors from the 2017 state championship team.
"We were senior heavy last year — we lost some very good seniors," he said. "But we had a lot of sophomores playing with them. Other teams might see
Photo Gallery
Vikings Marching Band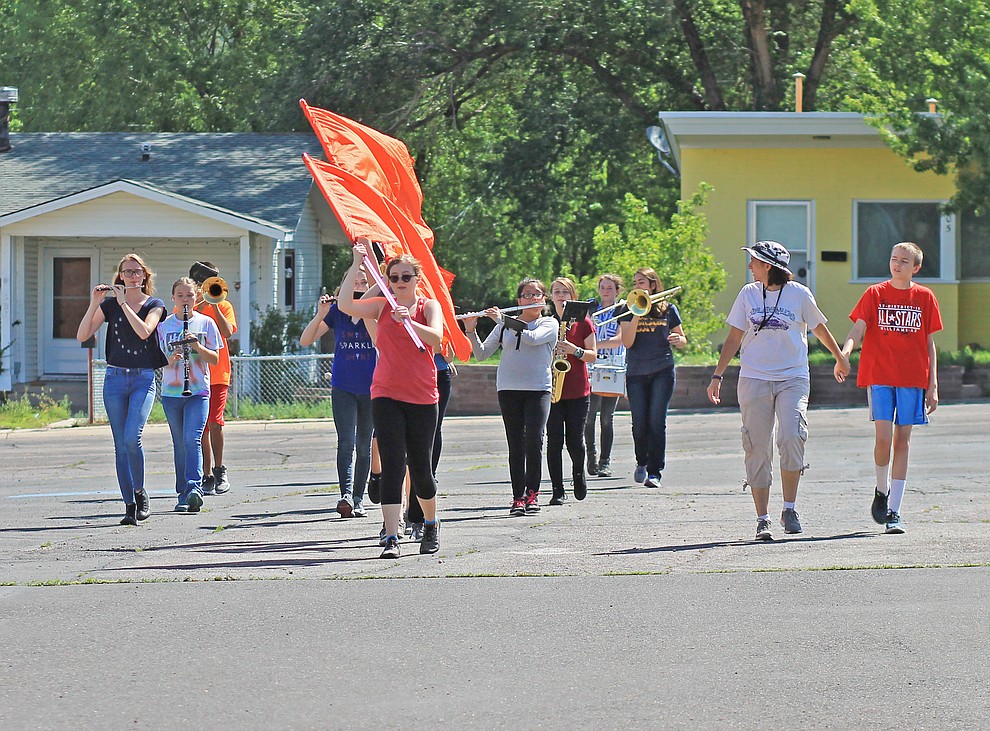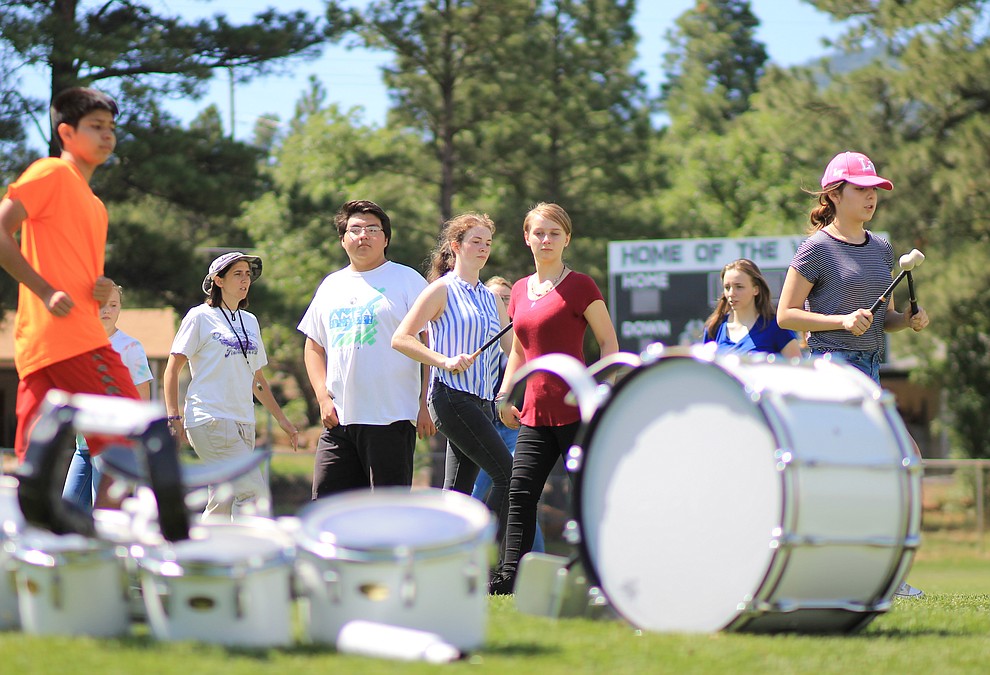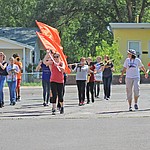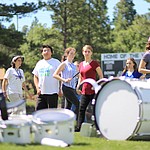 us as young football team, but we are a very experienced football team."
Brownlee said although the state championship is within their sights again this year, his number one goal is to take each game on its own merit.
What to watch?
Vikings vs. Mohave Aug. 17
(scrimmage) - home 6 p.m.
Vikings vs. Anthem Aug. 25 - away 7 p.m.
Vikings vs. Salome Aug. 31 - home 7 p.m.
Vikings vs. Bagdad Sept. 7 - away 7 p.m.
"We want those games to stack up in a winning fashion and then get to the playoffs and see what happens," he said.
Brownlee said he expects Superior, Mogollon and Bagdad to be the toughest competitors for the Vikings.
"It's not all about talent, it's about the program and having the team progress," he said. "Bagdad lost a great football player, but that team will be ready to bring it Friday night."
Brownlee said Mogollon also has an excellent football program and expects them to make a strong showing this year too.
The Vikings beat Superior twice in their way to the state championships in the past two years. Brownlee said he believes a lot of people will be looking to Superior as the Vikings top competitor this year.
"They were in the championship game without a senior, so you know they will be very hungry," he said. "They may have the votes to come out in the preseason polls to be number one, they only lost one regular season game and the championship game."
Brownlee said the schedule is more balanced this year with the toughest competitors scattered throughout the season.
"We will have two games under our belts before playing Bagdad and Mogollon will be the fifth game," he said.
Brownlee said he is excited to see the program build off of last year and said the community has been a big part of the momentum.
"We aren't backing down from anybody," he said. "This team is going to work hard and see if we can get back there.
The Vikings hit the road for their first game, a scrimmage, against Mohave Accelerated Aug. 17 at 6 p.m. Their first home game is Aug. 31 at 7 p.m. against Salome.
SUBMIT FEEDBACK
Click Below to:
More like this story