Gateway community of Tusayan breaks ground on housing development near Grand Canyon National Park
Originally Published: July 24, 2018 9:55 a.m.
TUSAYAN, Ariz. — After six long years and an obstacle or three, the housing development at Ten X Ranch is finally underway, according to Mayor Craig Sanderson.
Photo Gallery
Tusayan Ten X Ranch Groundbreaking 2018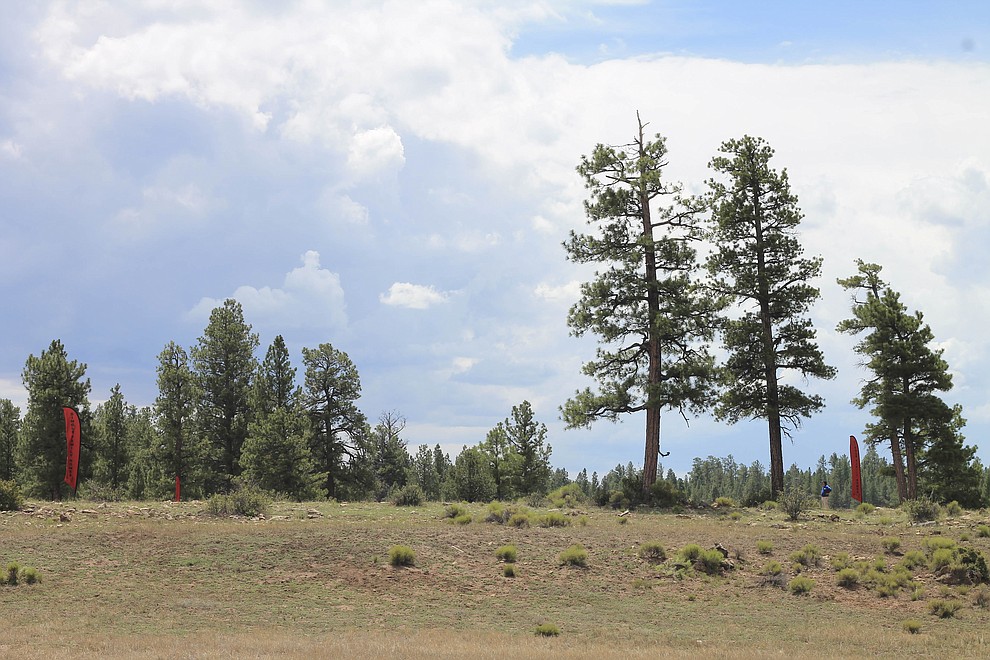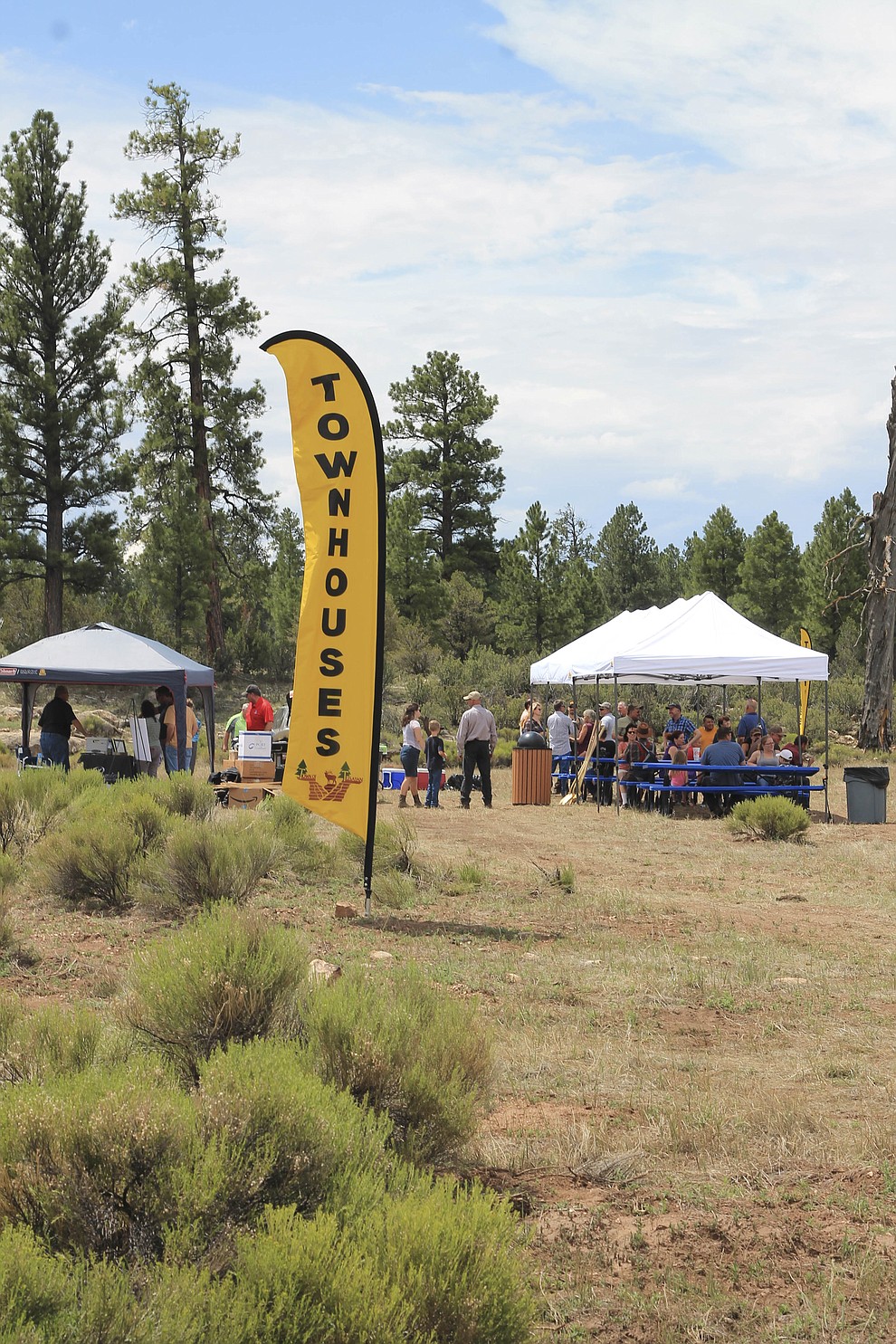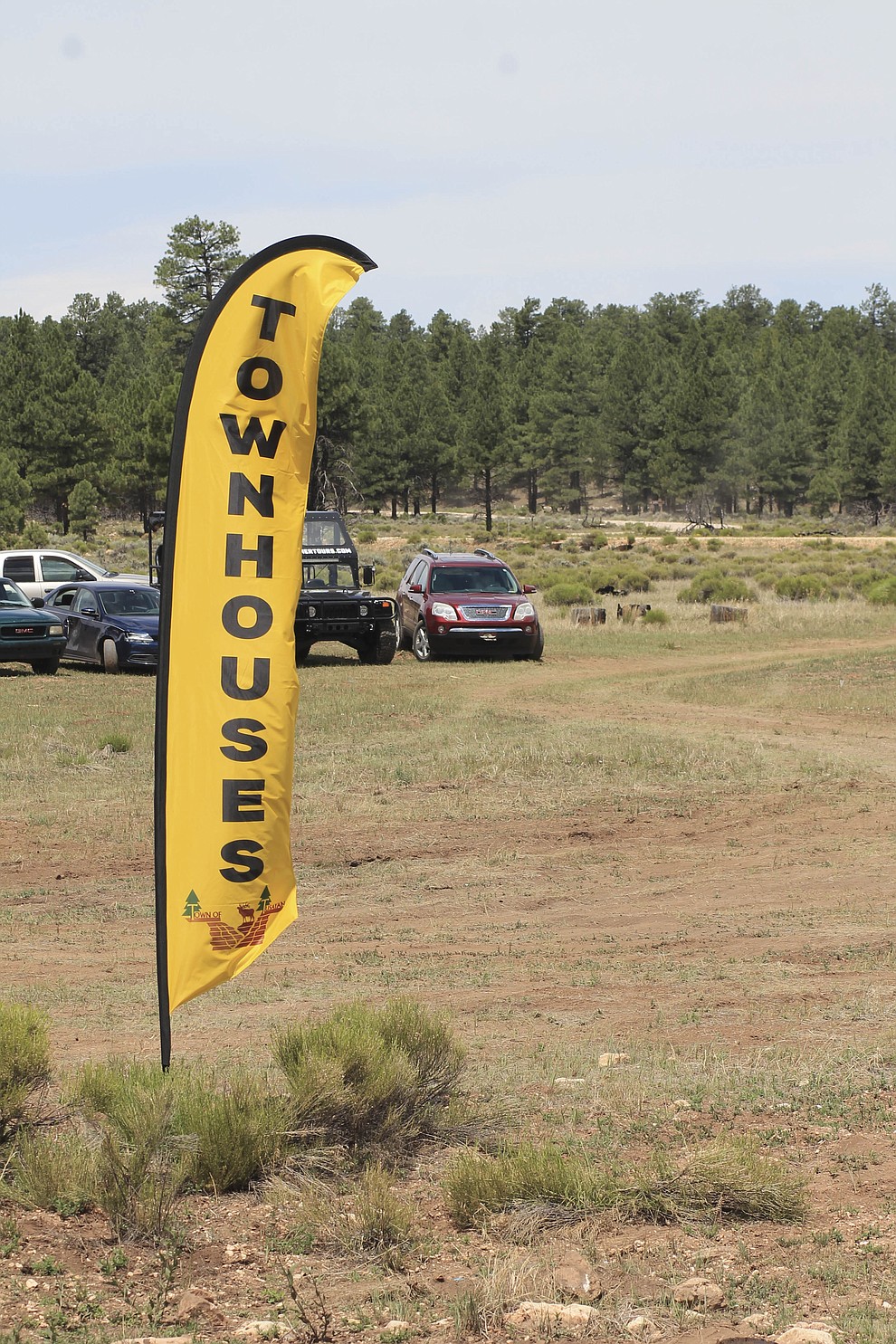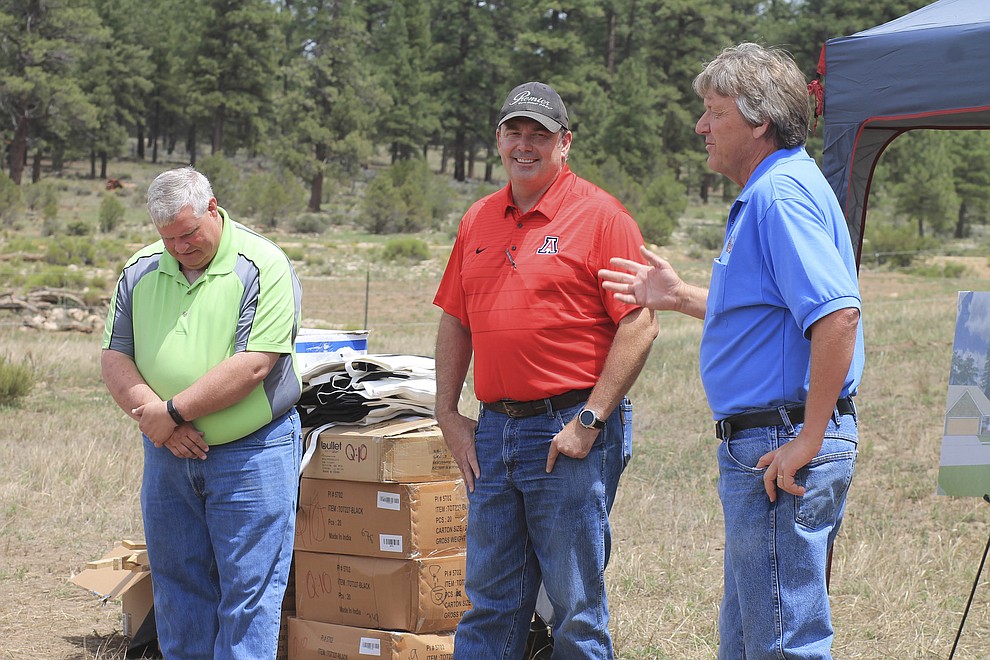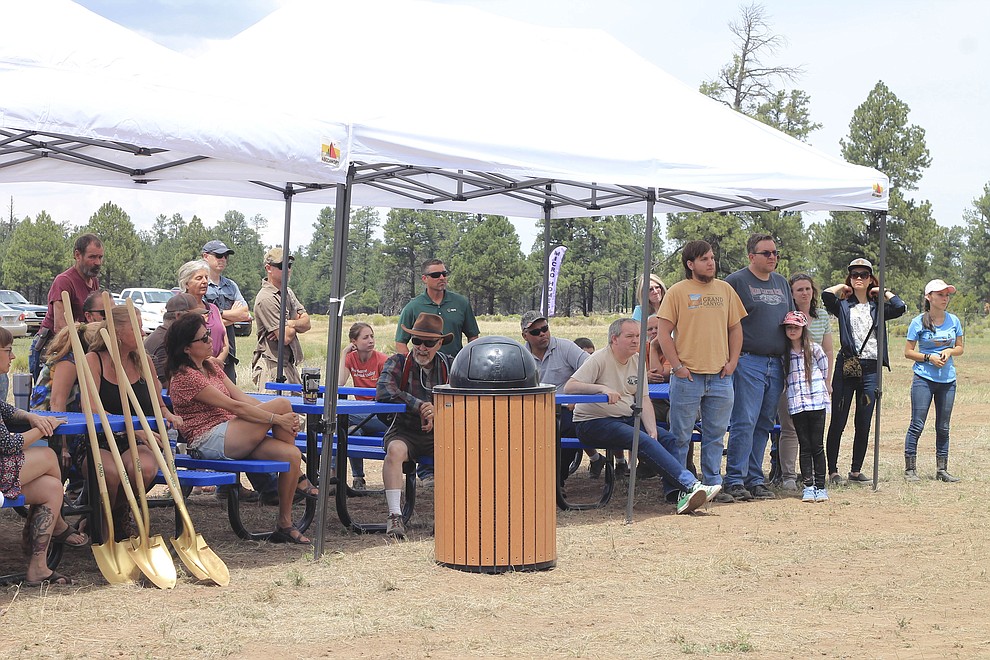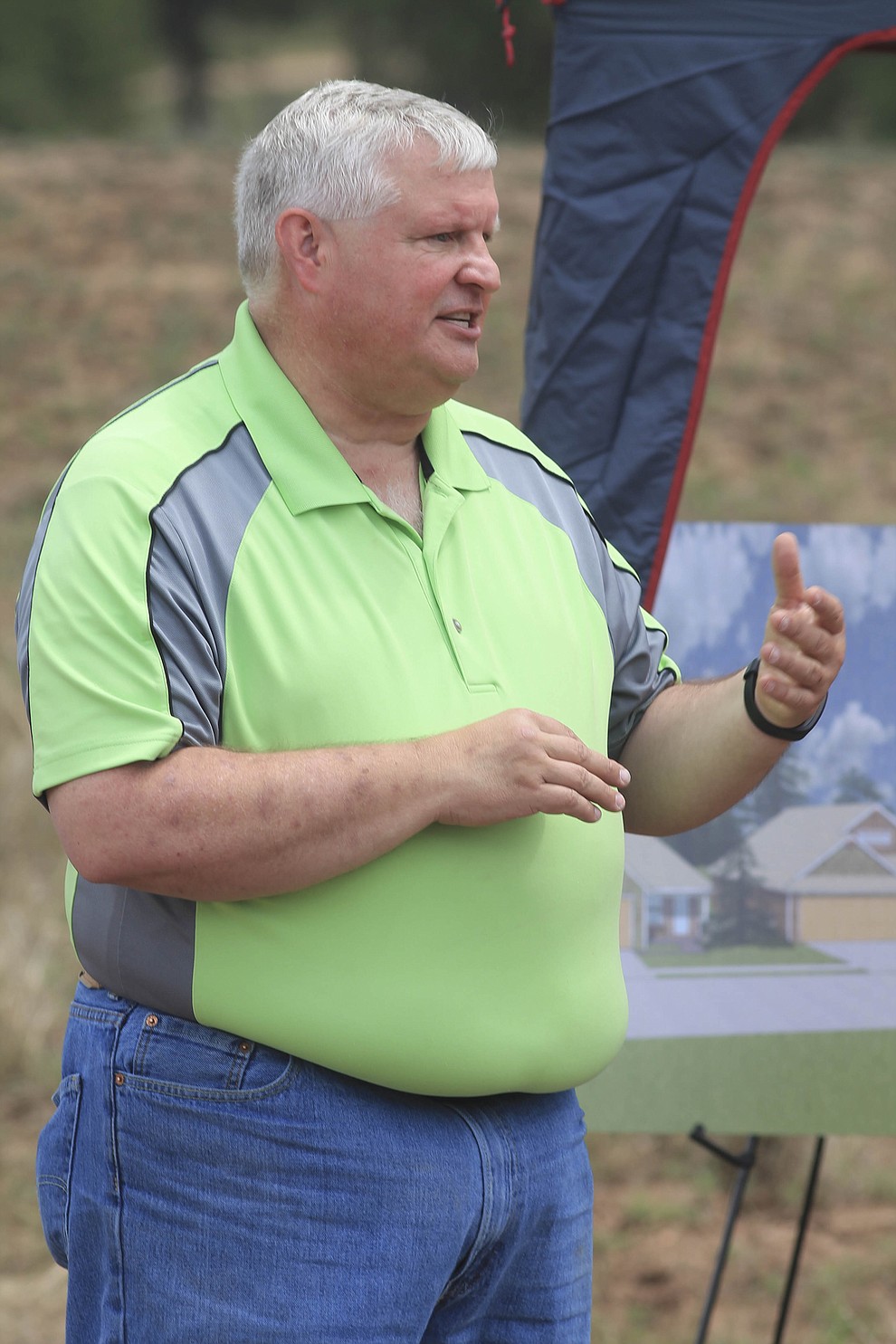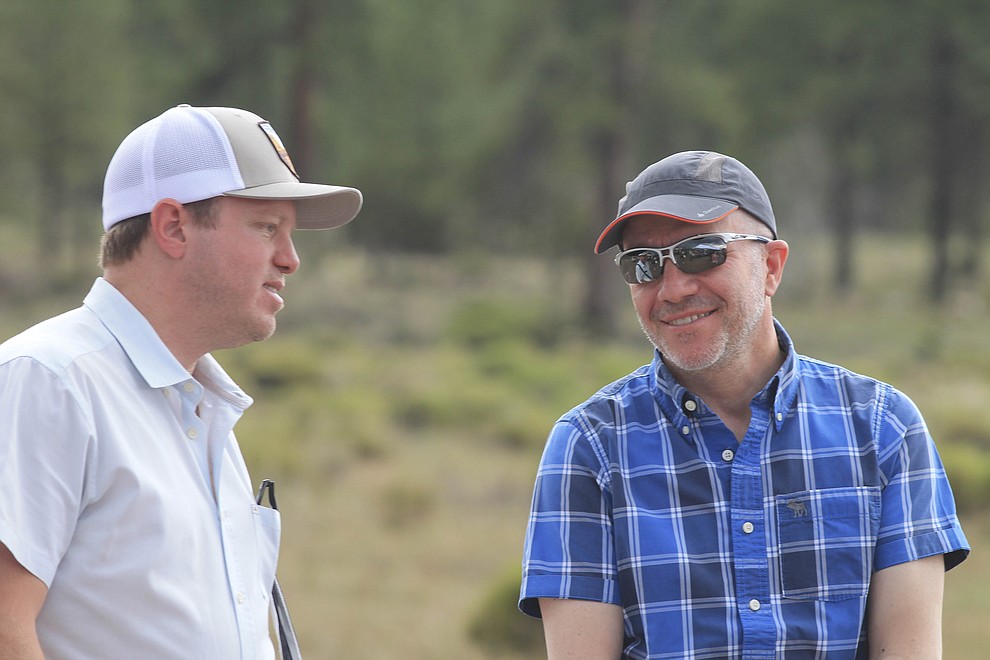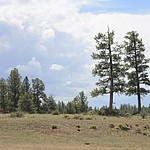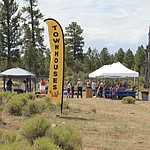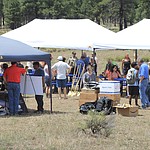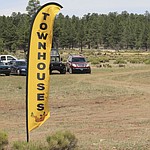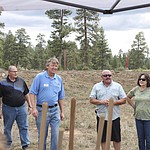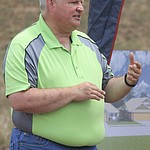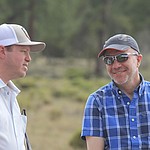 A crowd of locals gathered at the future site of the subdivision, which Sanderson said will be completely self-contained because of a lack of road and utility easements. A solar electric grid, water plant and reclaimed water station will all be located on site. In the short term, Sanderson said the town will not drill a well at the site — all water will be hauled in from the town's well.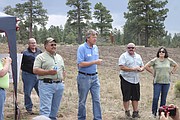 Sanderson also made clear that housing in the development is strictly for Tusayan residents, and that guidelines adopted by the town's housing authority prevented them from being snapped up by those wanting a second home or retirement option.
"We're protecting it for our community, not someone who's coming in," he said. "You have to be here and work full time in Tusayan for at least two years."
The development will be comprised of three types of homes — micro homes for singles or a couple, townhomes for those who may be interested in long-term rentals and single family homes.
Town manager Eric Duthie said the town is still working with both residents and the contractor to determine the layout of the subdivision. Duthie said right now, about 40 percent of polled residents indicated they wanted micro homes, another 40 percent wanted single-family homes and 20 percent indicated they'd be interested in renting a townhome. Duthie noted the survey was about two years old, and said the town planned to poll residents again in the near future to find out if their needs had changed.
Right now, Sanderson said the development will begin with 20 homes, which the town is limited to in the deed agreement with STILO.
The town anticipates the development will be ready for occupation mid-2019.
Plans for housing developments to serve the town of Tusayan date back several years — the town incorporated in 2010 with housing as one of its primary goals. STILO Development Group USA, a property development company that owns a considerable amount of private property in the area, partnered with the town in 2012. If the town approved a proposed resort development, it would receive 40 acres of land on which to build residential housing. Both of the parcels at Kotzin Ranch and Ten X Ranch — 20 acres apiece — have been sitting untouched in the six years since the deal was struck. In 2017, the town was granted the deed to the Ten X parcel so construction could proceed.
The road since has been rocky. The Forest Service has refused to grant road and utility easements leading to both housing parcels and the proposed site of the resort complex, citing concerns with the environmental analysis and, most recently, application errors.
In 2017, Tusayan residents voted against an increase in the building height ordinance — a request to raise the limit to 65 feet by STILO was considered and passed by both the town's planning and zoning commission and council, but was ultimately defeated during a special election.
Andy Jacobs, who represents STILO through Policy Development Group, said the developer is currently looking at the next steps for the proposed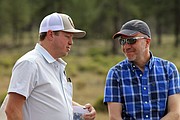 resort development, which would include high-end lodging, dining and retail space.
"We've done a lot of soul-searching in the past couple of years (since the Forest Service returned the easement application) to figure out how to re-engage on the project. We're thinking a lot of things through and are close to making some decisions."
Federico Pellicioli, an Italian investor backing STILO, said the group is tweaking another proposal to present to the Forest Service. He emphasized that the intended development was not meant to stir controversy and could benefit all residents.
"We are familiar with customers coming from Europe, and we think we have a pretty good concept of what is missing here right now and how we can meet those needs," he said.
Jacobs said the company is planning a lot more community outreach in the future, adding that they are available to answer questions and are interested in more ways to get involved.
"We've been very supportive of the town's efforts to build housing," Jacobs said. "It's taken longer than we thought, but the town has finally gotten some housing going and we're excited about that."
Tusayan resident Clarinda Vail, however, said she still has some concerns about the development, including a lack of offical town building codes and flood plain management issues.
"The whole parcel of land is in a flood plain, and we just don't know what kind of numbers we're looking at," she said. "(Tusayan) would immediately go from a seven to a 10 if they go with the highest numbers, which means anyone who doesn't have flood insurance isn't going to be able to get it as soon as that changes."
Vail also said she thought there were alternatives to building off the grid at Ten X Ranch, including small parcels of acreage available inside town limits. She also cited a stiff learning curve for those who are living off the grid for the first time and may not know how to use or service their batteries and utility systems.
"This is just a way for them to get their foot back in the door," Vail said.
SUBMIT FEEDBACK
Click Below to:
More like this story