Williams baseball falls to Prescott, Chino Valley at 11-12 All-stars
Originally Published: July 3, 2018 12:37 p.m.
WILLIAMS, Ariz. —
Williams finished its Little League season following an 8-0 loss to Prescott June 27 at the District 10 All-star tournament at Cureton Park. The Williams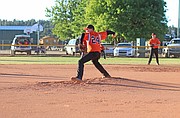 11-12 All-star team initially faced Chino Valley June 26 where they lost 10-8, forcing them to face Prescott in the loser's bracket.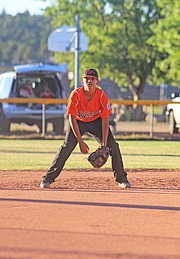 The tournament began June 25 with Prescott Valley besting Prescott 11-1, and Chino Valley topping Wickenburg 20-1. On June 26, Verde Valley beat Prescott Valley 6-5, sending them to the loser's bracket. Prescott Valley topped Wickenburg to advance. Verde Valley ultimately beat Prescott Valley 6-5 in the title game.
SUBMIT FEEDBACK
Click Below to:
More like this story