Rescue Rangers: Grand Canyon search and rescue team practices life-saving techniques
Originally Published: August 28, 2018 10:03 a.m.
Photo Gallery
Grand Canyon Emergency Services Training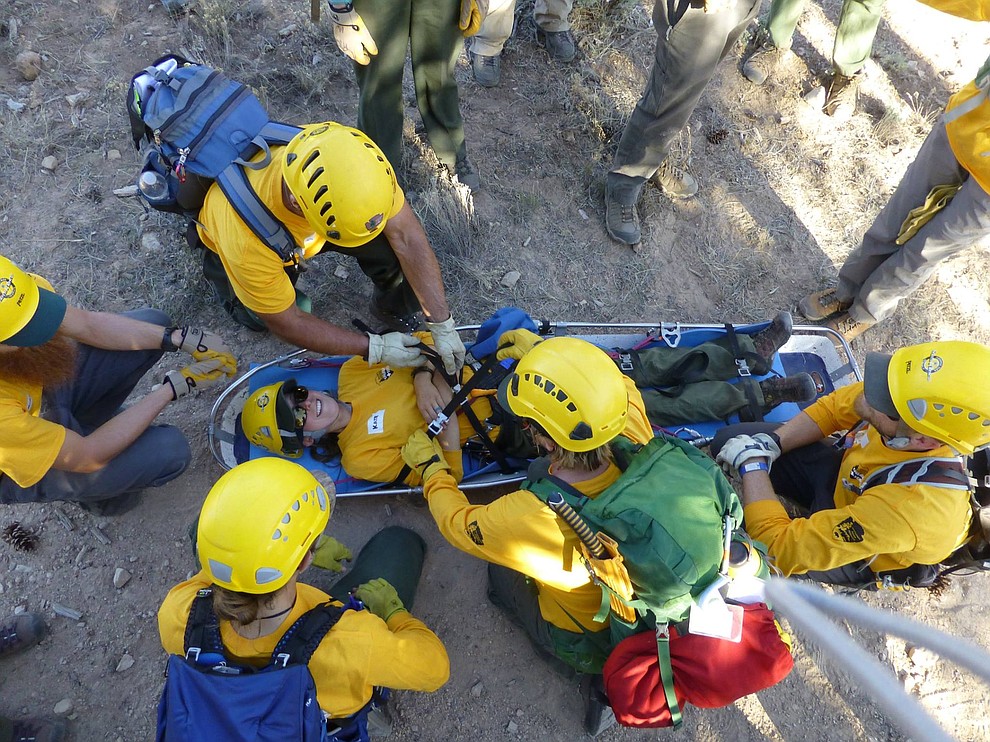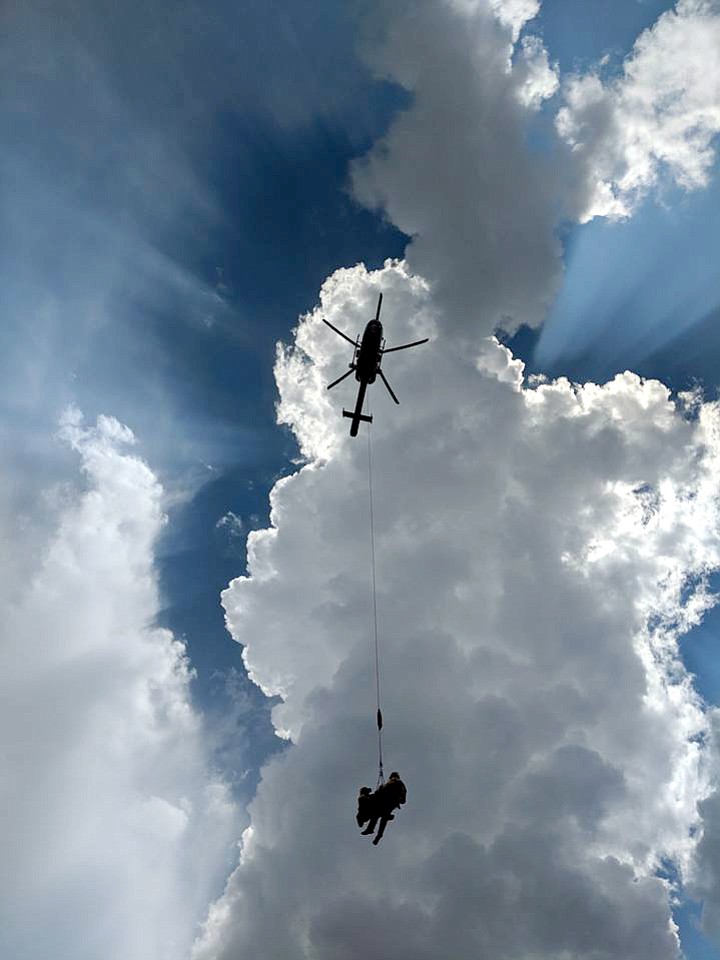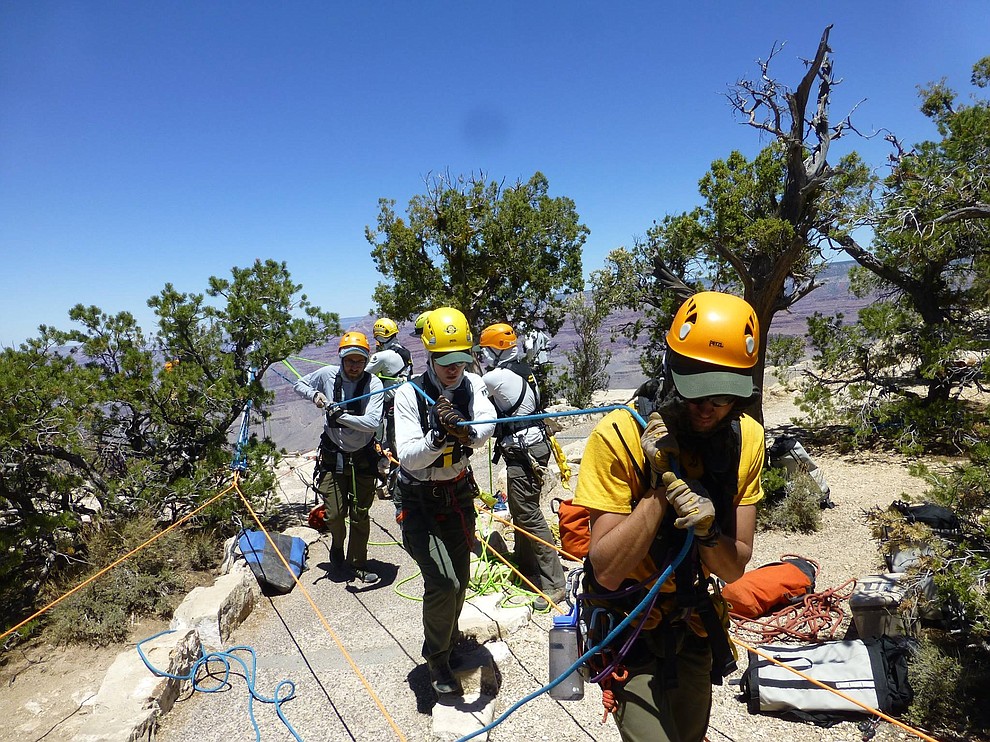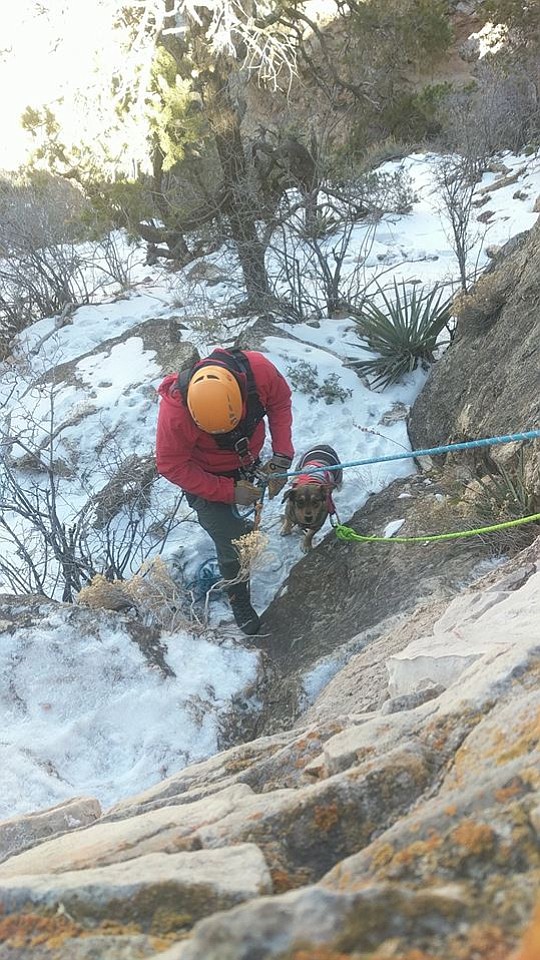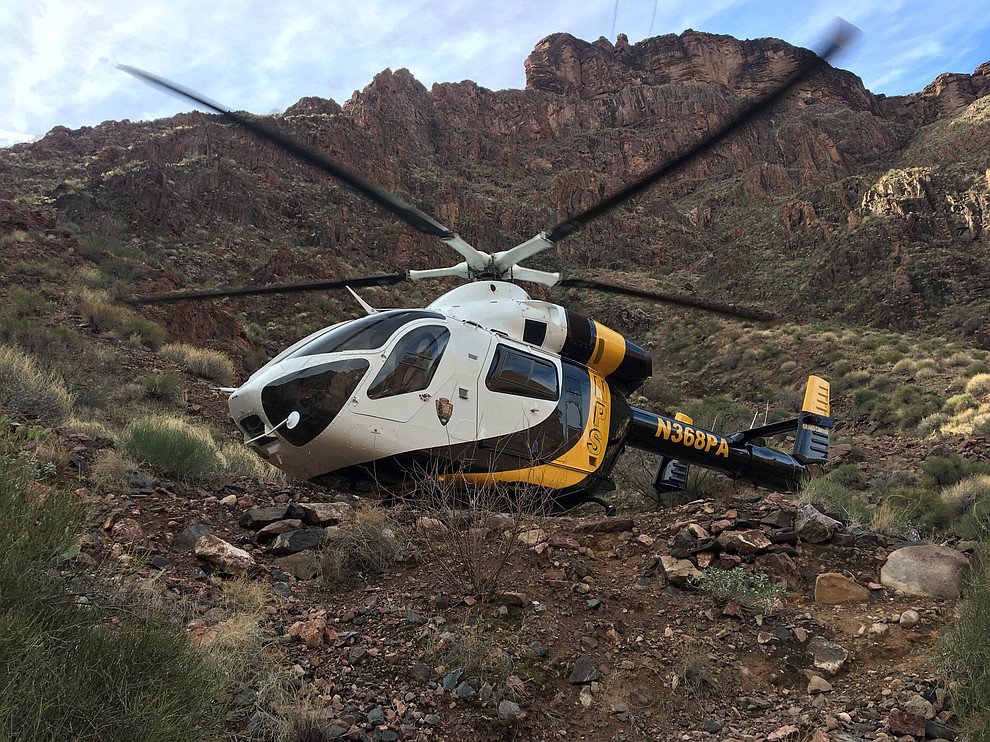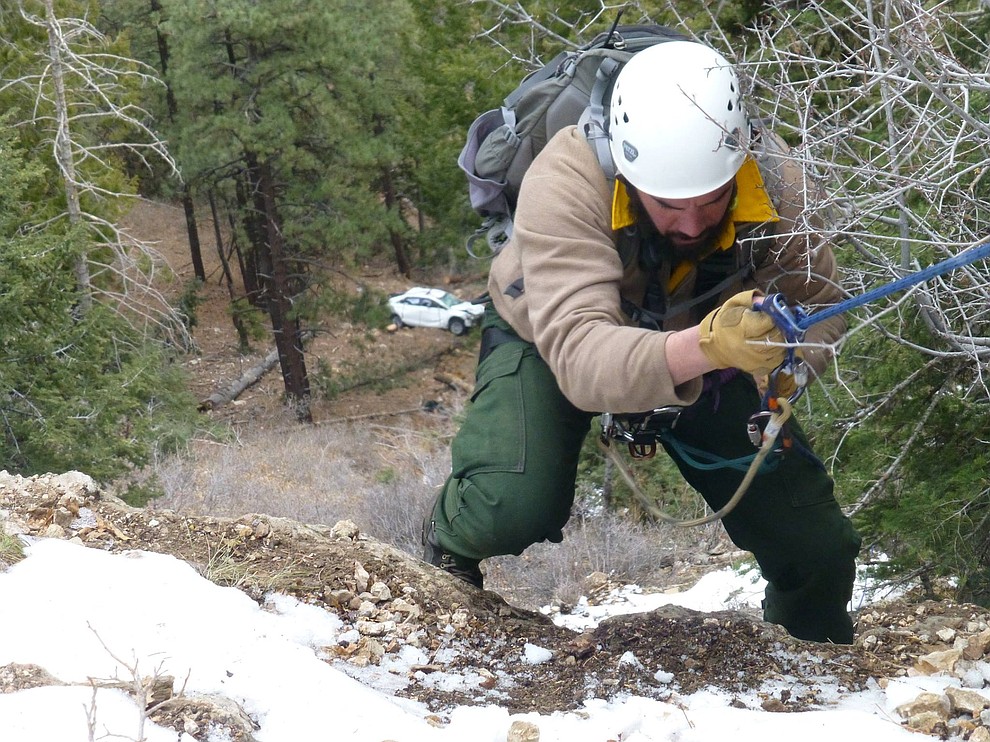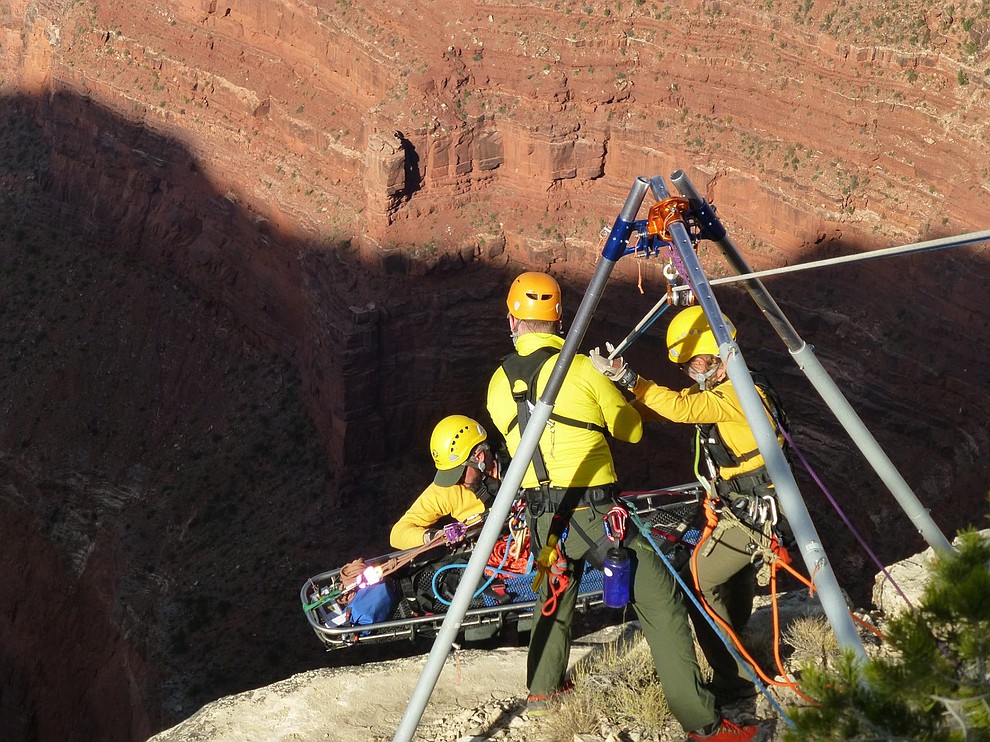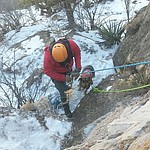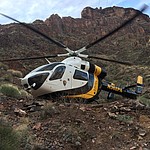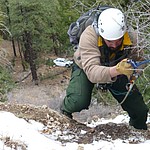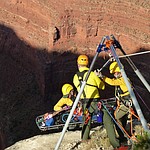 GRAND CANYON, Ariz. — When someone calls for help, search and rescue personnel are training to spring into action. At Grand Canyon National Park, some of those actions may include dangling from a harness attached to a helicopter hovering several hundred feet above the rugged terrain below.
Search and rescue team members recently completed short haul training for rescuing those in tough predicaments below the rim.
Brandon Torres, chief of emergency services at the park, said there are some places in the canyon that are impossible to land a helicopter. In those situations, search and rescue team members are attached by harness and lowered into the canyon where hiking or rappelling in is not possible.
Torres said the team communicates about the best method for extracting a patient, whether it's taking them directly to the rim or a short way away to an isolated area.
"The whole idea with short haul is ... generally you're going from the closest helispot to the closest beach (in a river rescue)," he said. "Sometimes all you need is a few hundred yards."
Torres said sometimes in the case of a patient in serious condition, it's not practical operationally to clear out everyone and close roads around busy locations like Bright Angel Trailhead.
"In those cases, it's probably smarter to go an extra three-quarters of a mile to an isolated spot where an ambulance can stand by.
In addition to short hauling, the search and rescue team also trains for other types of rescues, including swift-water techniques to aid someone swept into the Colorado River. The team also practices rappelling techniques to reach stranded hikers below the rim and even to retrieve critical objects that may have been dropped.
SUBMIT FEEDBACK
Click Below to:
More like this story