Grand Canyon Phantoms soccer: new coach, new season

Originally Published: September 5, 2017 11:15 a.m.
Photo Gallery
Grand Canyon Phantms Soccer New Coach, New Season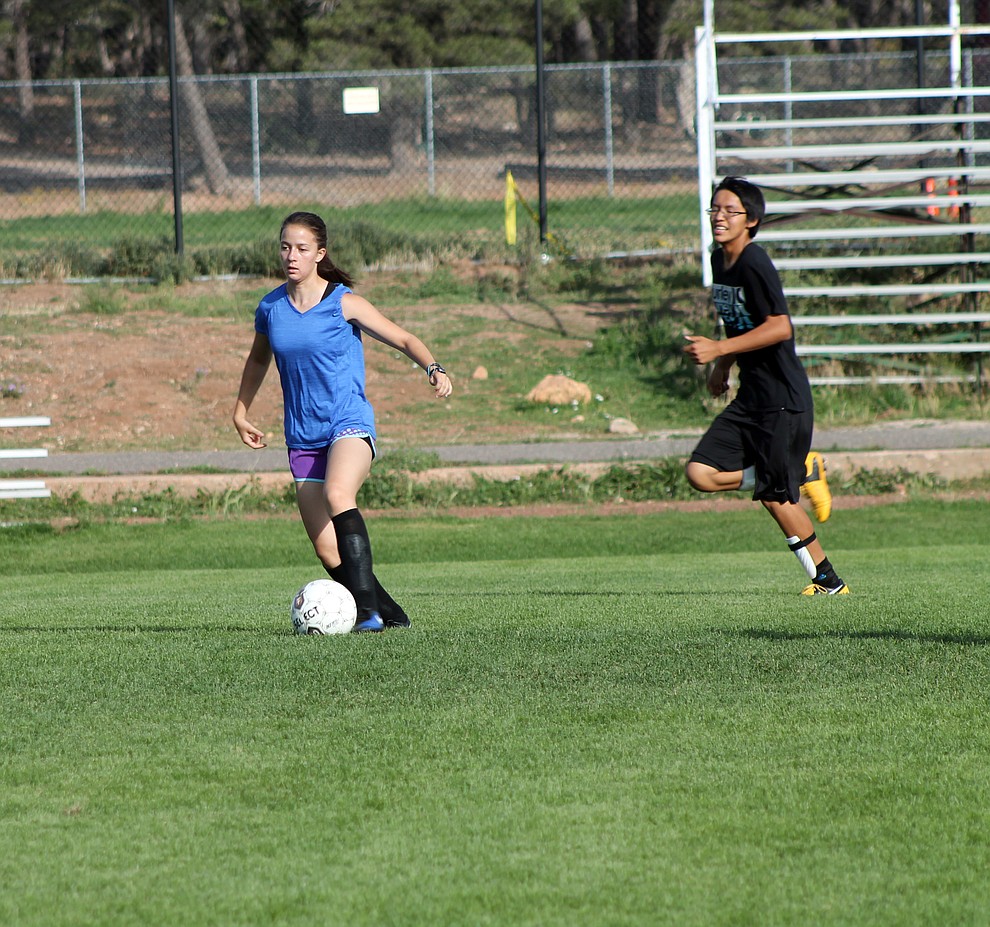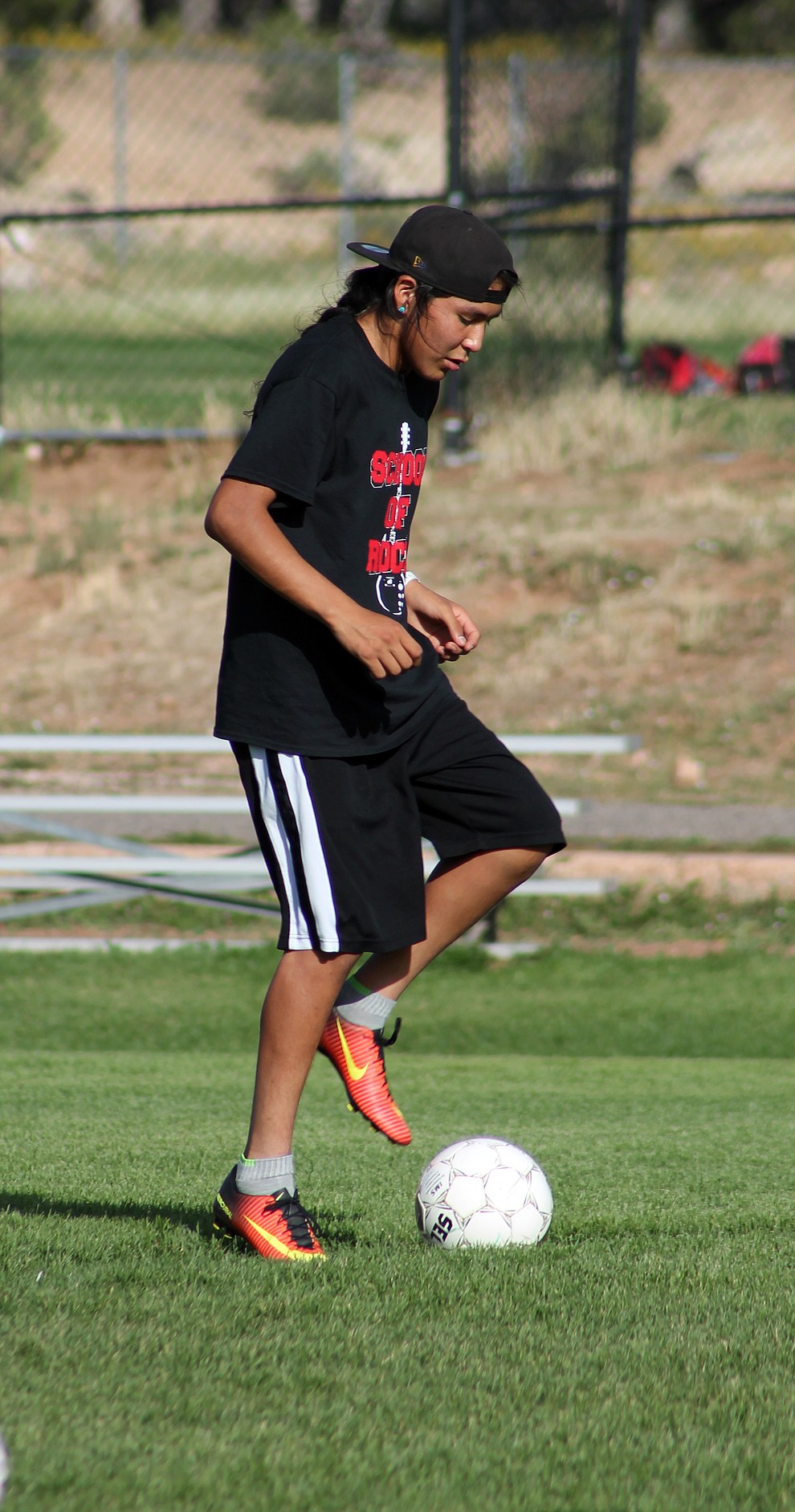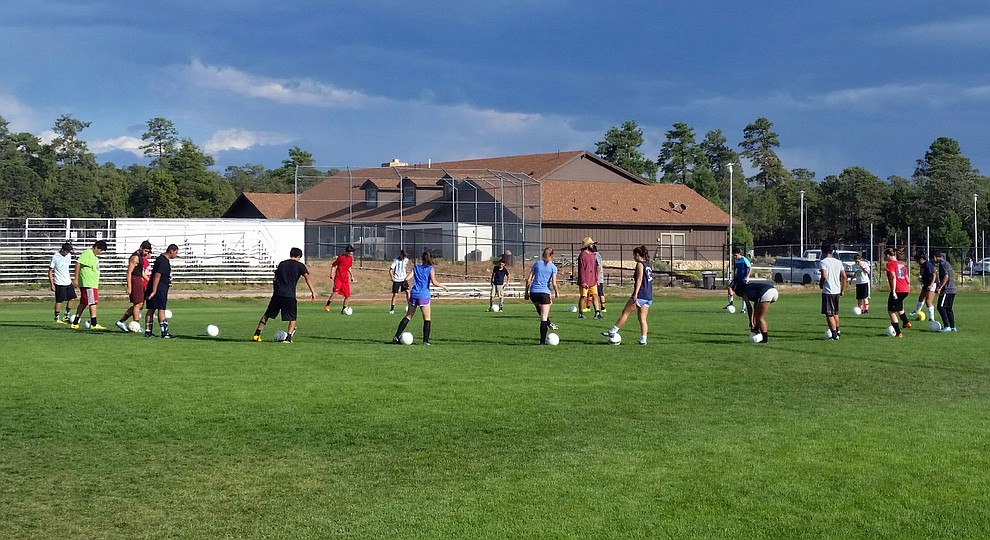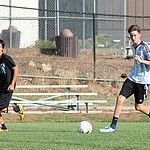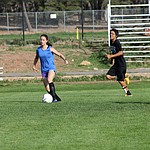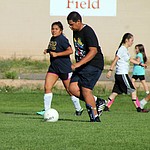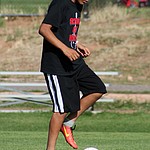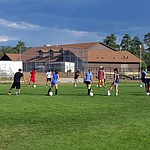 GRAND CANYON, Ariz. — The Grand Canyon Phantoms soccer team kicked off their 2017 campaign at the Chino Cup with some tough games, but new coach Ted Hansen said the team is ready to take on the new season.
With around 15 boys and seven girls, the Phantoms will once again field a co-ed team in the AIA 2A central conference. Hansen, who has 20-plus years of coaching experience at all levels, said co-ed teams have their own unique challenges. He's counting on team leaders Travis Moreno and Monica Dimas to keep the team positive.
Assistant coach Jesse Magana, Grand Canyon's Fit Kids instructor, said he has seen a lot of growth in Moreno over the years he has been working with the team.
"He's matured, he has a positive attitude and he's a natural leader," he said.
Now in the third week of practice, Hansen said the team continues to work on fundamentals like ball-handling skills while he assesses each individual player for strengths and weaknesses.
Hansen moved to the Grand Canyon at the end of July. He spent 17 years with Delaware North in Yosemite and has accepted the retail buyer position for Grand Canyon and other parks in the company's western region.
"When I came here, I originally offered to volunteer to work with the goalkeepers," Hansen said. "But I have been given the opportunity to work with the entire team."
Hansen brings a lot of playing and coaching experience to the team and hopes to improve the players' performances.
"You know, the team had a losing record last year," he said, "And we want to turn that around."
After facing the tough Camp Verde team in the Chino Cup, the Phantoms' first home game will be against Northland Prep Spartans at 11 a.m. Sept. 9.
SUBMIT FEEDBACK
Click Below to:
More like this story