Vikings steal win from Salome, head to 1A State semifinals
Originally Published: October 31, 2017 2:27 p.m.
The Williams Vikings advanced in the 1A State tournament Oct. 28 with a 55-6 win in the quarterfinals against the Salome Frogs. The Vikings rushed for 554 yards and passed for 92 yards.
"We had some outstanding play as a team," said head coach Jeff Brownlee. "It's the first time all year all three phases of football did very well."
Click below for photo gallery
Photo Gallery
Vikings Vs Salome 1a Quarterfinals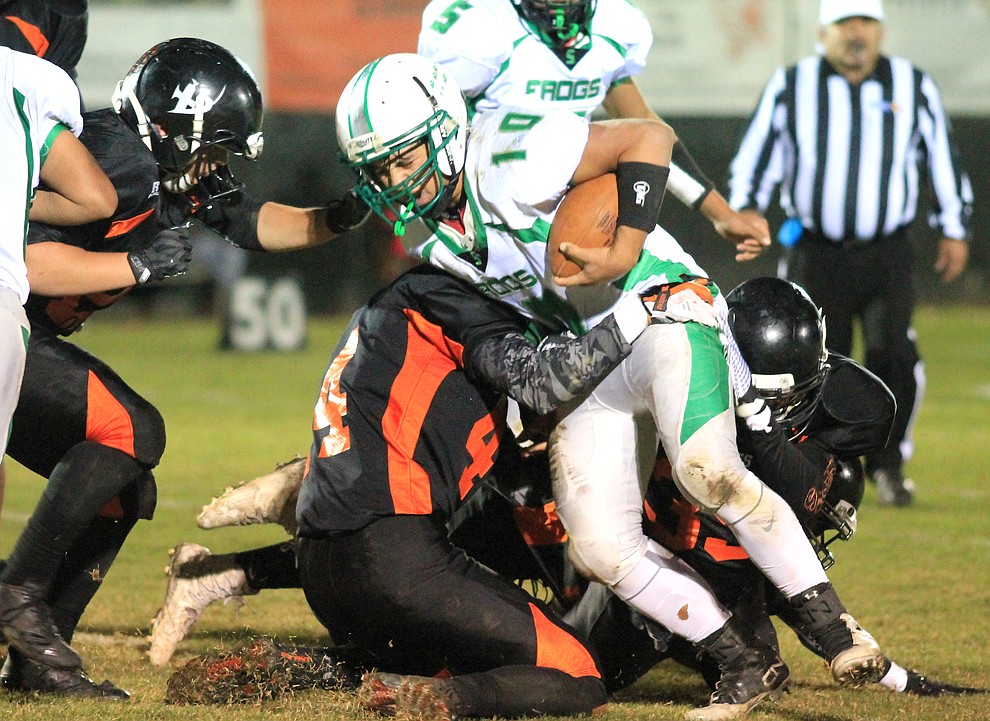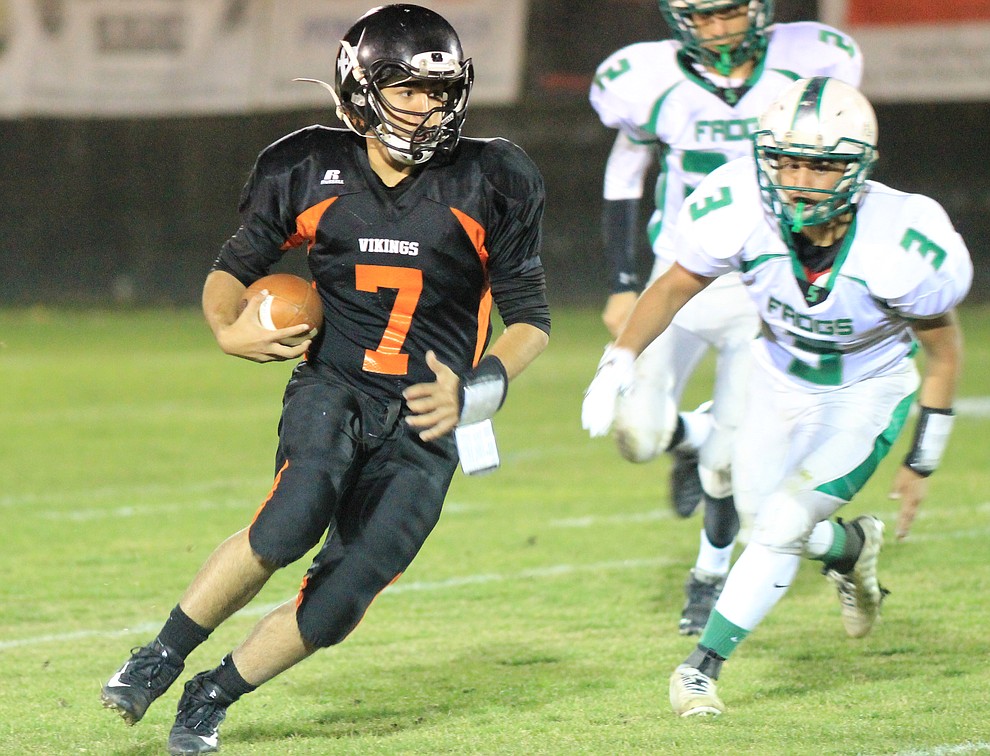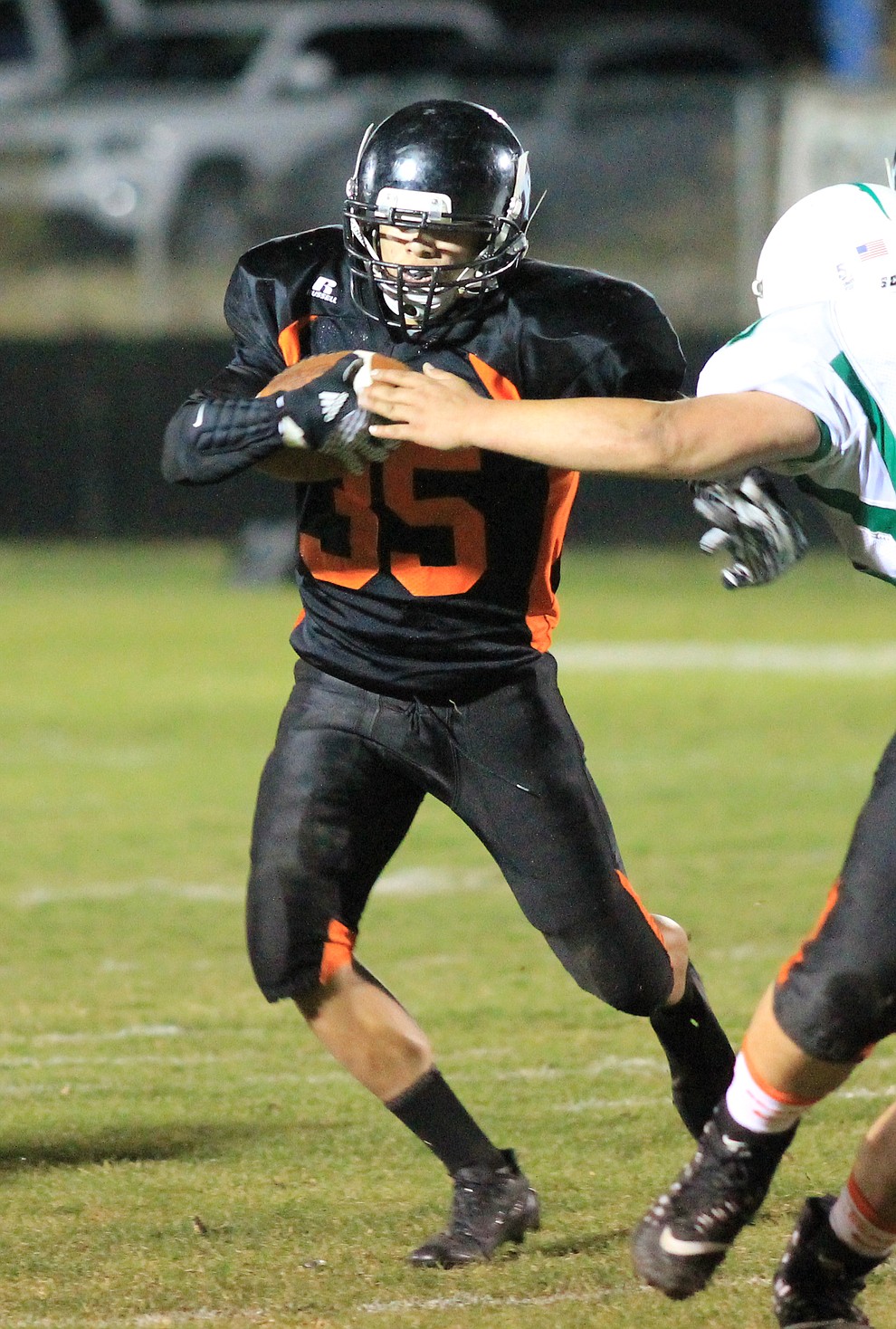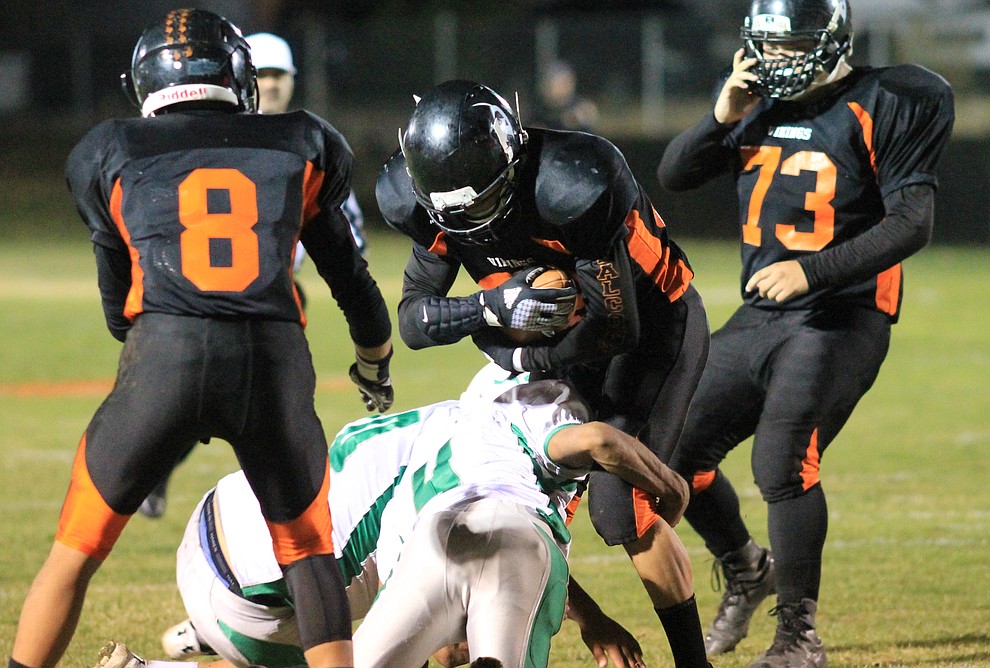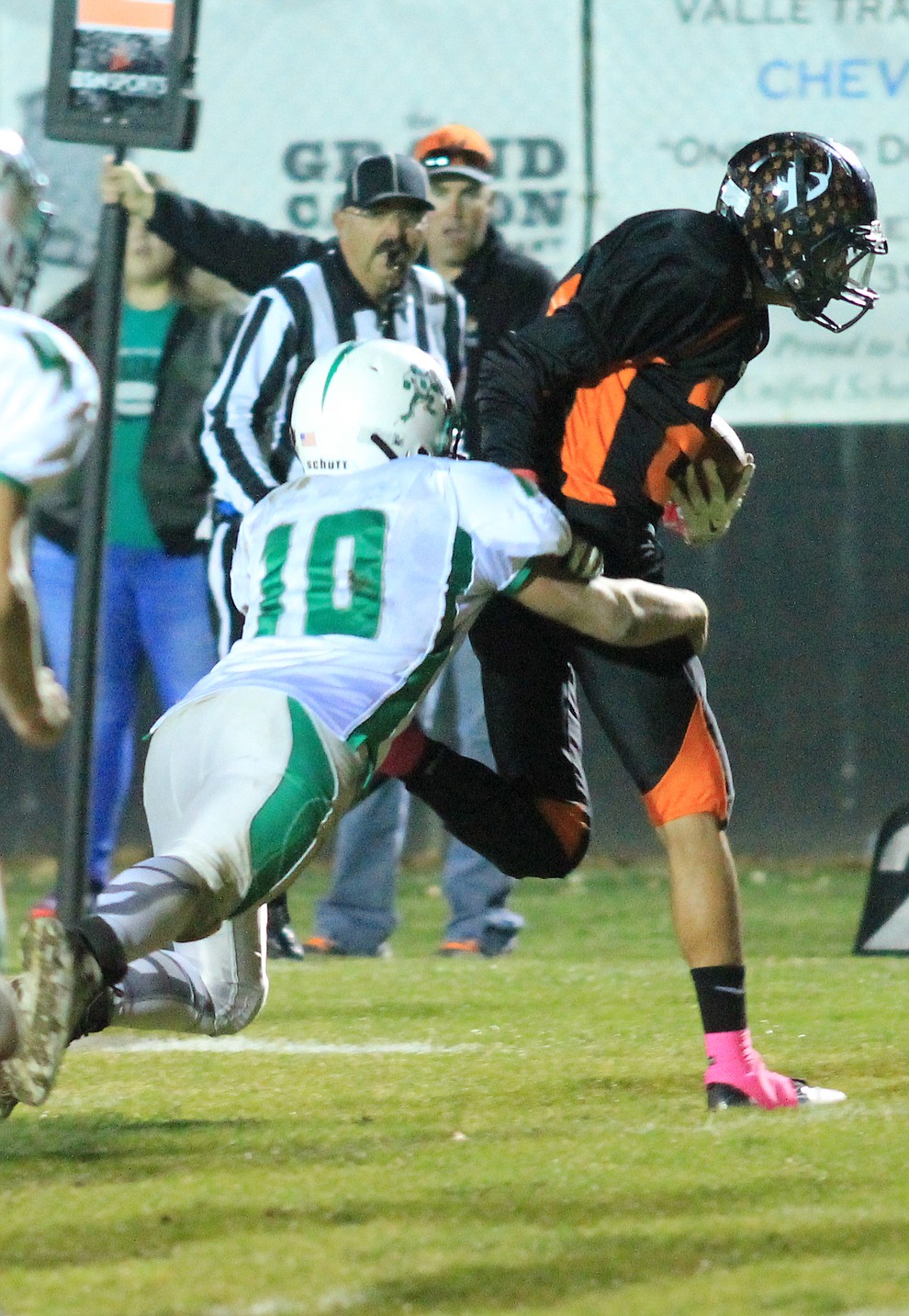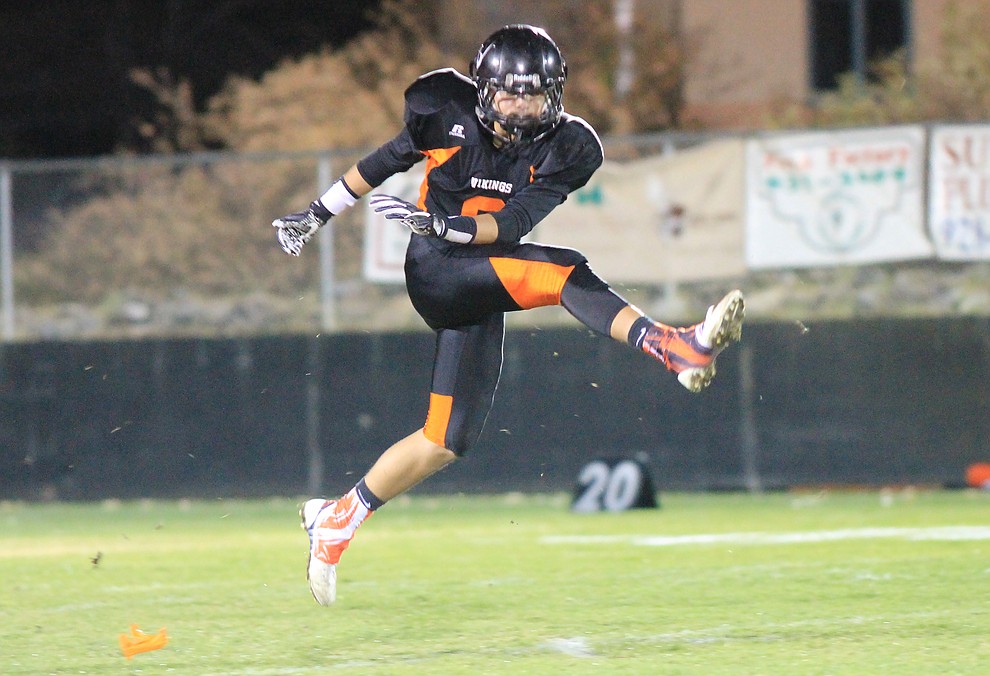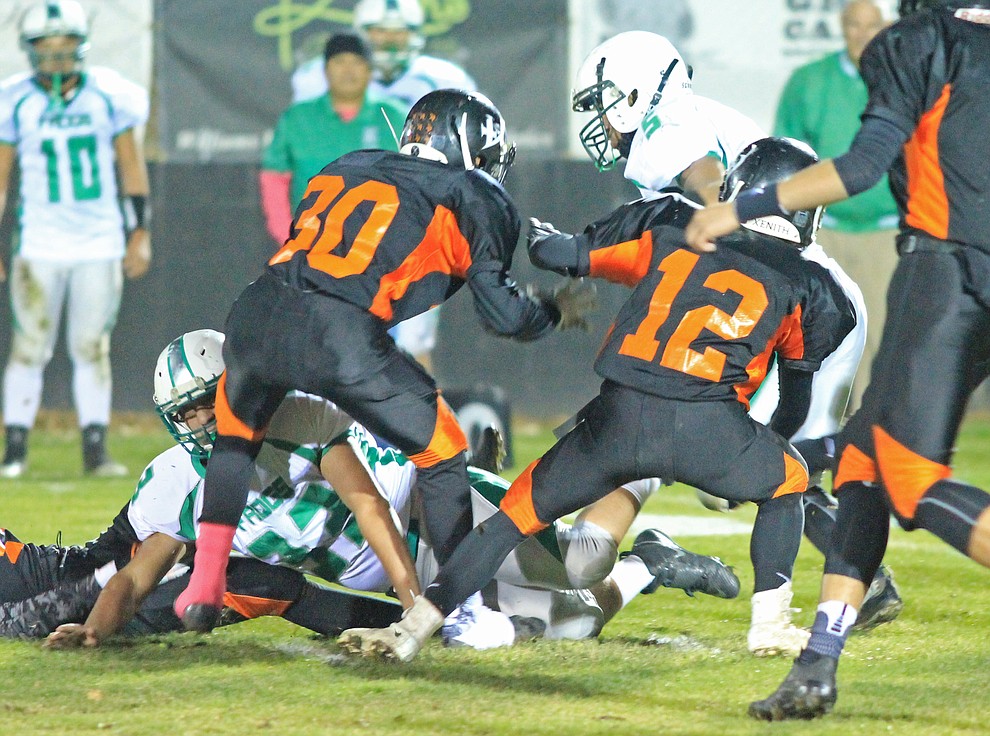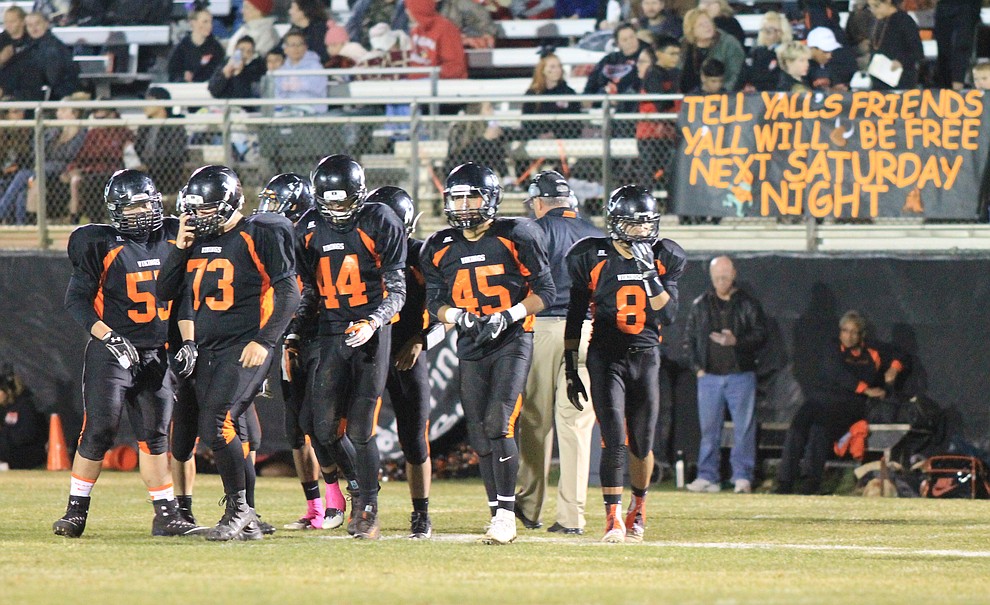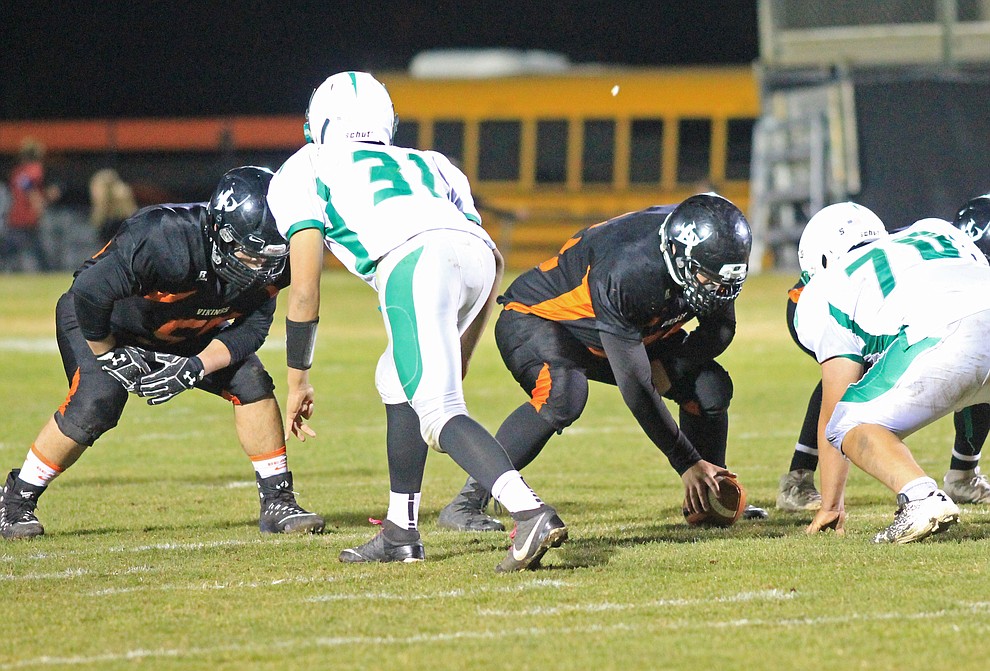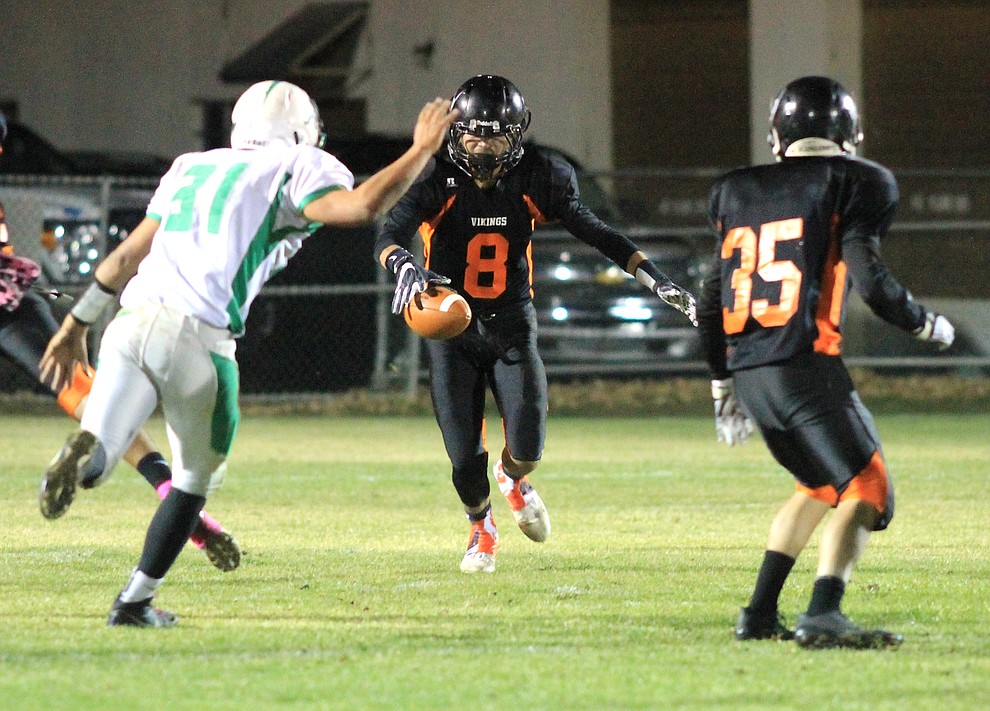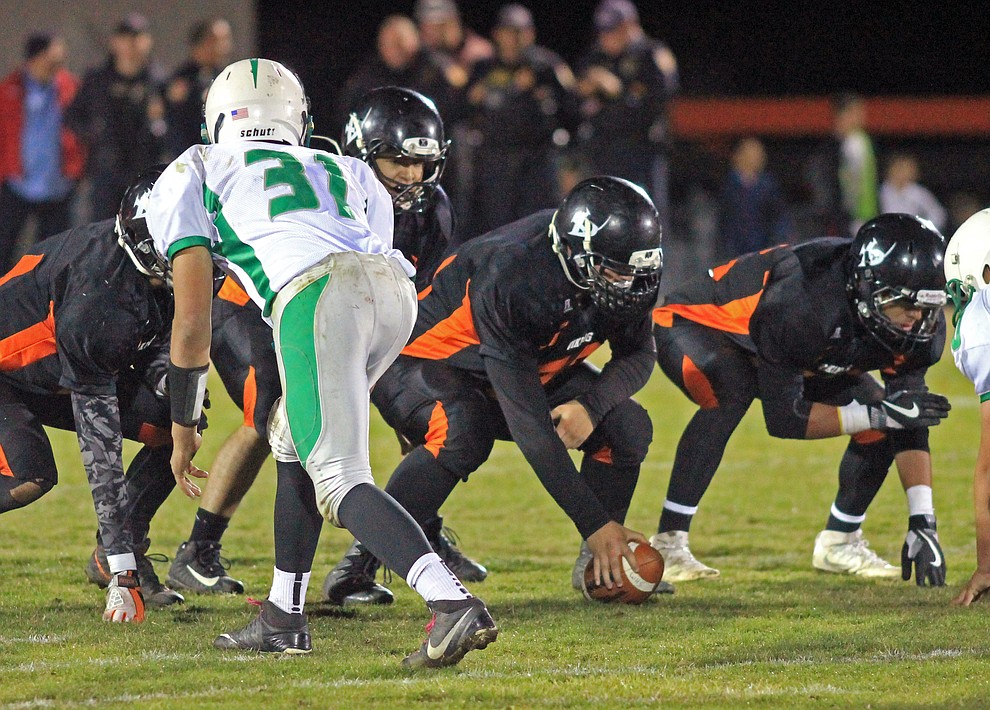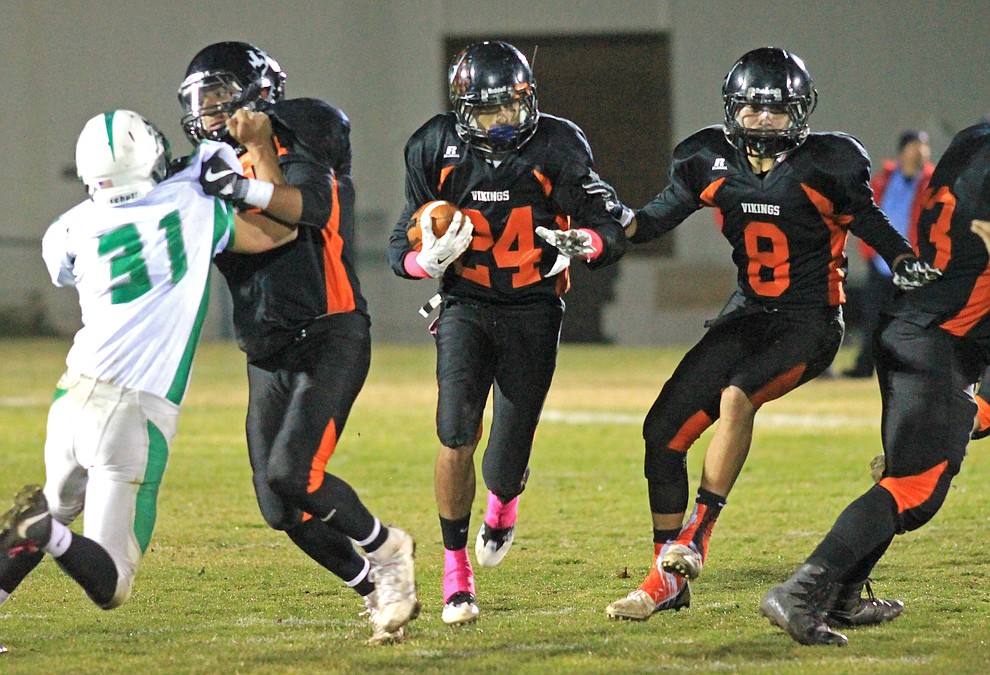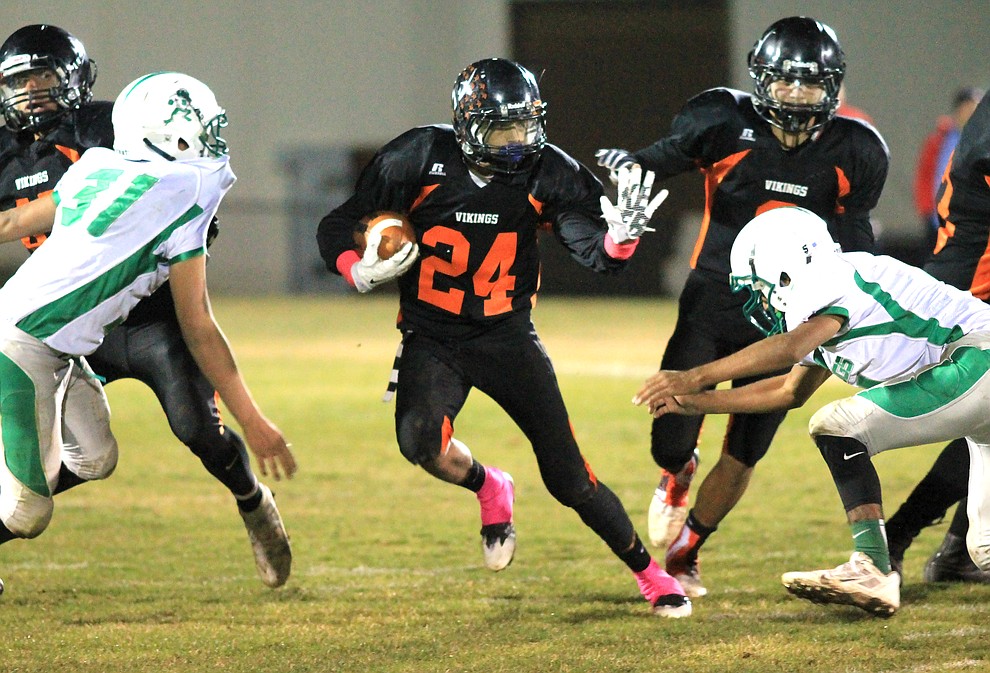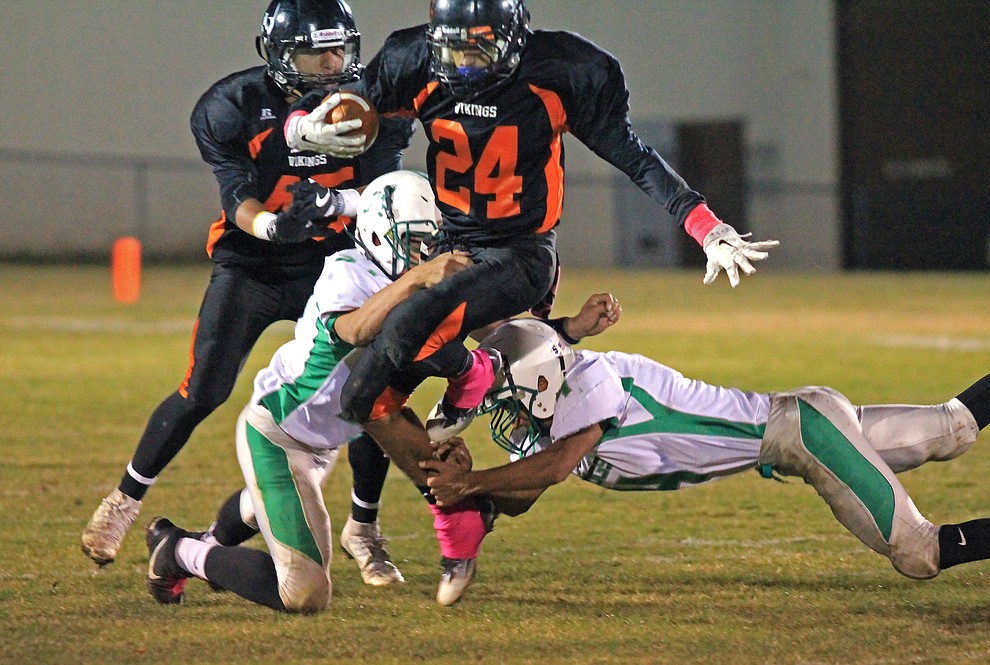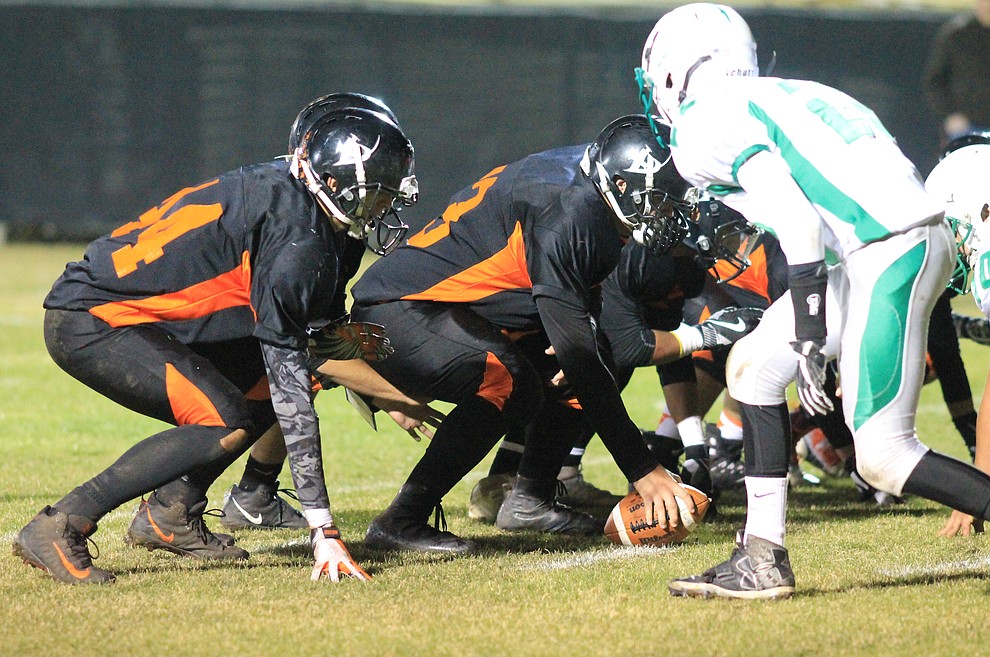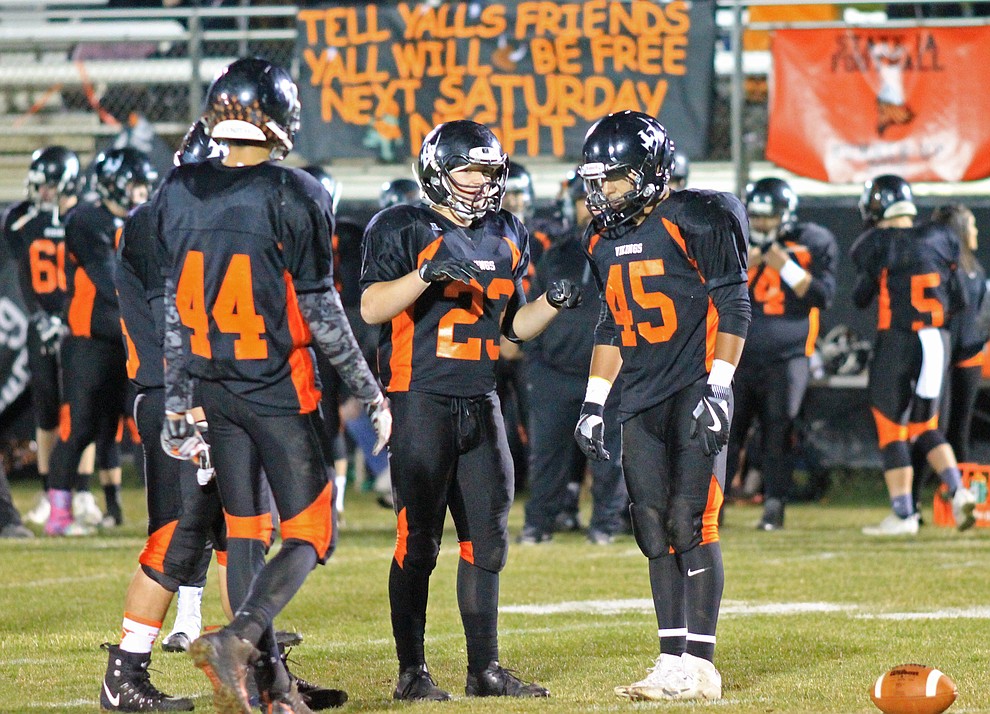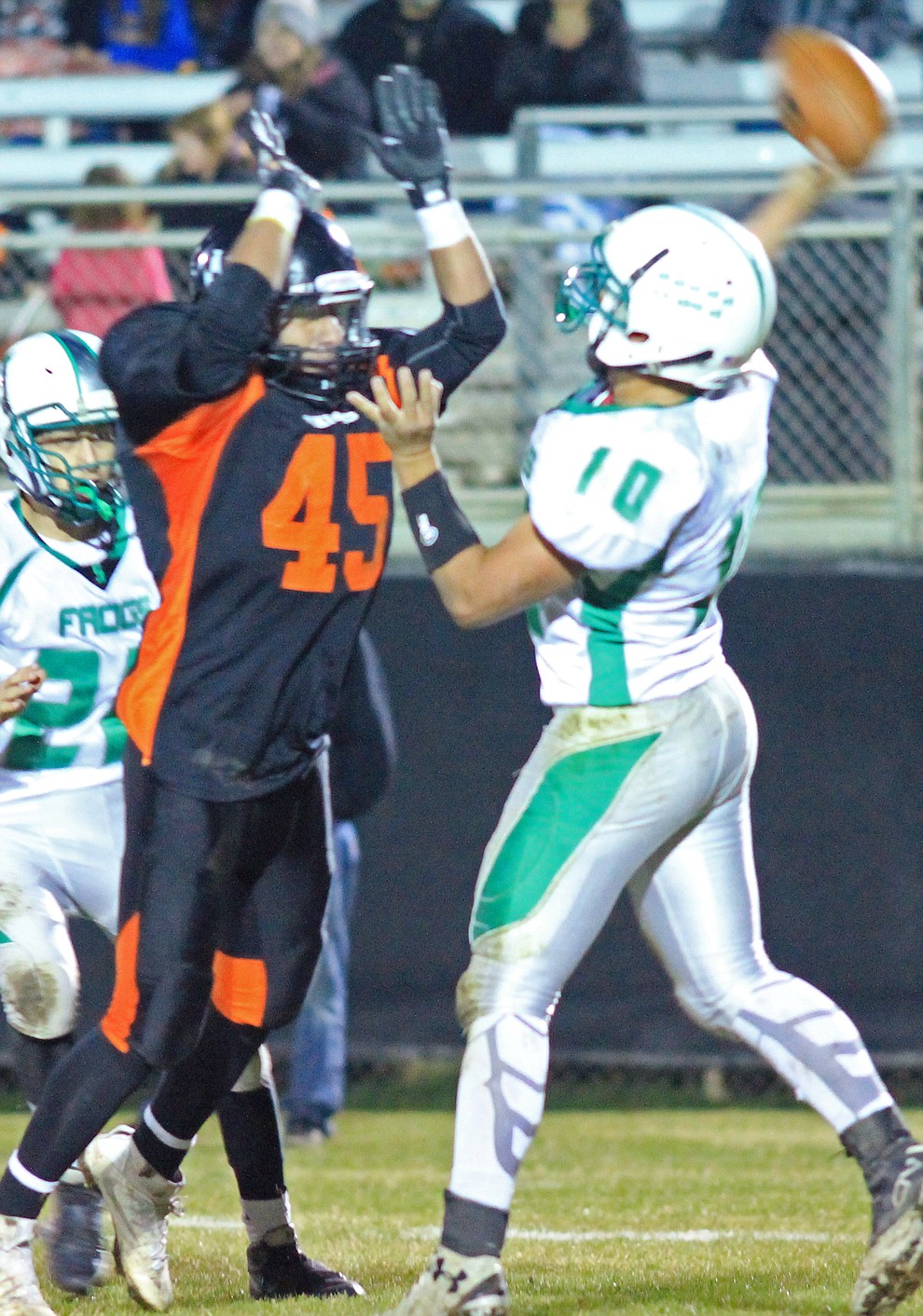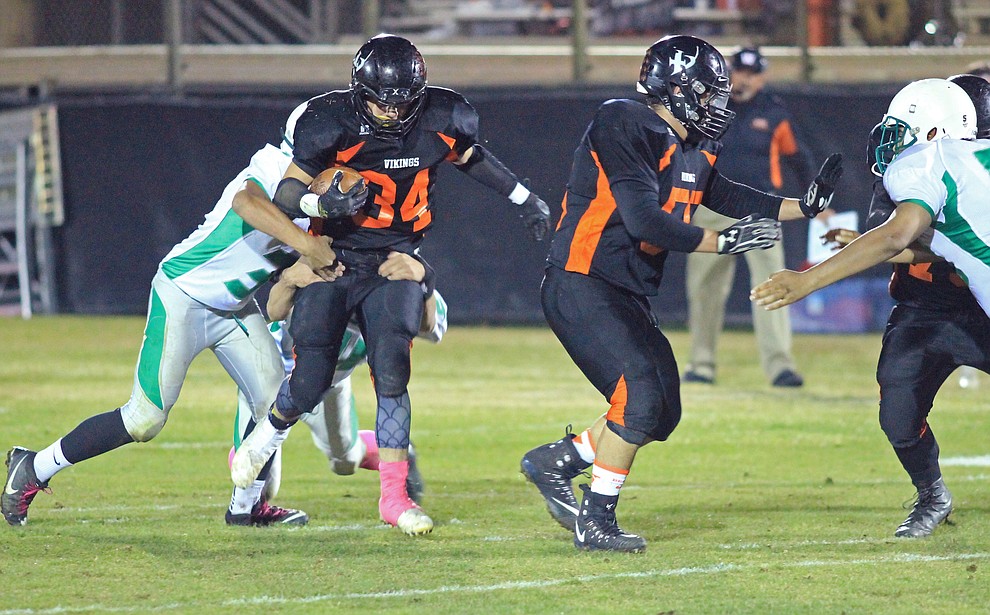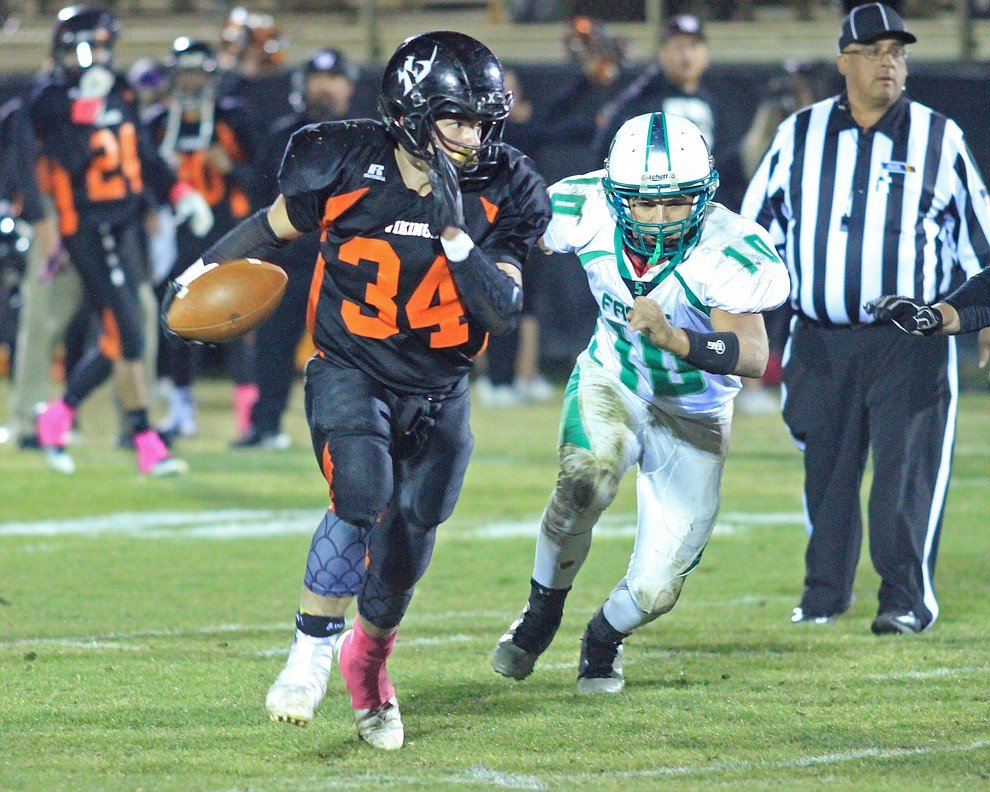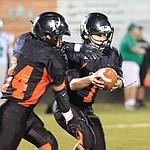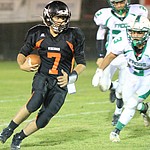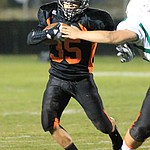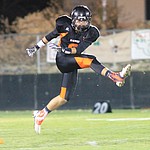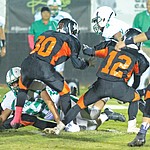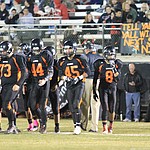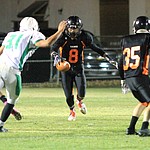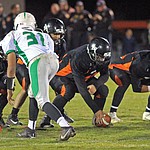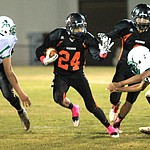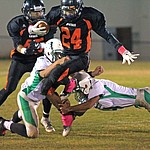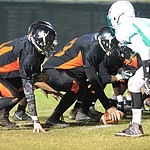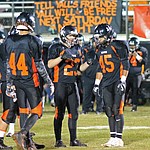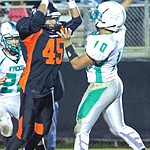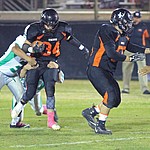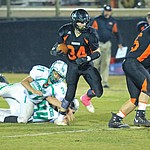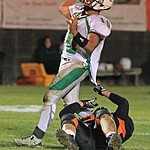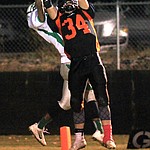 Brownlee said offensively the focus, was being more physical on the ground.
"Our run game was outstanding and David Lozano did an excellent job kicking," Brownlee said.
Lozano had nine kicks for 397 yards, averaging 44.1 yards.
Chance Pearson ran for 176 yards, Daniel Lopez ran for 164 yards, and Kolby Payne ran for 99 yards, including an 88-yard touchdown run with 1:00 left in the game.
Diego Pedraza completed six of 10 passes for 92 yards.
Zack Perkins caught three passes for 67 yards.
Brownlee said the team worked on their passing game throughout the week, but said the team ran the ball so well during the game, they didn't resort to much passing.
Williams Vikings 1A Conference stats leaders
(1) David Lozano - 2,689 kickoff yards
(2) David Lozano - 21 PATs
(3) Chance Pearson - 20 touchdowns
(5) Chance Pearson - 15.8 avg punt return
(6) Chance Pearson - 124 scoring points
(6) Diego Pedraza - 1,378 passing yards
(8) Zack Perkins -1,090 rushing yards
"We just kept it on the ground, because that's where we had a lot of success," he said.
Brownlee said the Vikings were challenged by Salome's deceptive type of offense and numerous crossing routes.
"Our defense prepared and played well against their offense," Brownlee said. "I believe our defense has only allowed 98 points all year."
The Vikings had several interceptions.
"It was very exciting," said Viking Zack Perkins. "We had a lot of penalties but we can learn from it."
Perkins said the team studied up for the game and came prepared to be aggressive against Salome.
"We worked on some schemes to stop their offense, which worked well," Brownlee said.
Despite the win, the Vikings were plagued by penalties throughout the game, with eight penalties for 110 yards.
"We've been plagued with penalties all year," Brownlee said. "Its something we stress and talk about and work on every day."
The Vikings had more defensive than offensive penalties in the Salome game.
"When you get all those penalties on defense, it sure seems like you're playing a lot on your side of the field," Brownlee said.
Brownlee said the team is working to eliminate the penalties, which could hinder their chances of advancing.
With the win, the Vikings face the Mogollon Mustangs in the 1A State semifinals.
The Mustangs beat Hayden 73-28, Oct. 28, to move to the semifinals with the Vikings.
The Mustangs beat the Vikings, 29-34, Sept. 15, in their only match-up of the regular season.
"Our team is pretty confident and we're excited for this Saturday night," Brownlee said.
Brownlee said the team was a bit sluggish when they faced Salome in an earlier season game, which the Vikings won 27-14.
"I have to give credit to Salome, they are a physical football team," Brownlee said.
The Vikings travel to Maricopa High School to face the Mogollon Mustangs Nov. 7 at 6:30 p.m.
"It's going to be fun," Perkins said. "We're just going to continue on."
SUBMIT FEEDBACK
Click Below to:
More like this story