Hopi youth partner for North Rim Waters for Life initiative
Grand Canyon Trust, Kaibab National Forest provide service learning opportunities while protecting natural resources
Originally Published: October 31, 2017 10:32 a.m.
Photo Gallery
Hopi Youth Partner For Waters For Life Initiave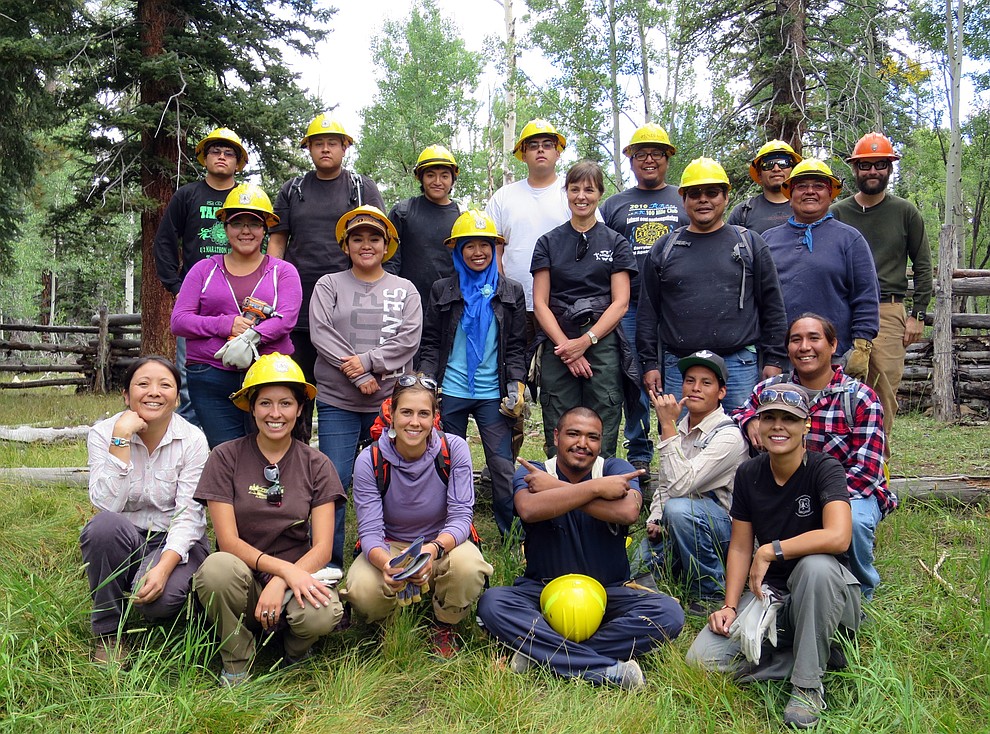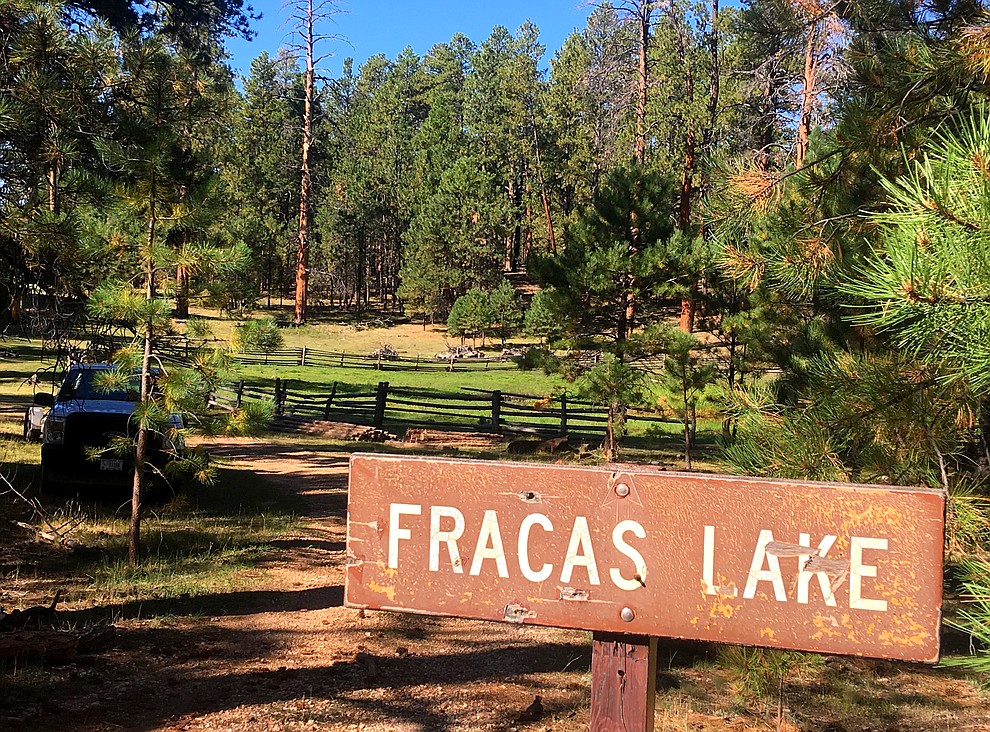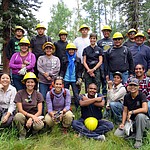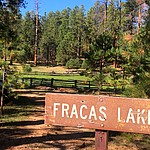 FREDONIA, Ariz. — "We have a strong partnership here, and it's going to get even stronger throughout the week," said Grand Canyon Trust Land Operations Manager Ed Grumbine, as he welcomed nearly a dozen Hopi Tribal youth participants to the 2017 Waters for Life Youth Service Project hosted by the Grand Canyon Trust (GCT) and the Kaibab National Forest (KNF).
During the multi-day project, which took place from Aug. 28 through Sept. 1, both Grand Canyon Trust and Kaibab National Forest staff worked with the Hopi Tribe to promote the partnership for the fourth consecutive year. The Hopi Tribe first initiated this collaboration with the Kaibab National Forest through the Hopi Workforce Innovation and Opportunity Act program to promote opportunities for Hopi youth to participate in service-learning projects on the Kaibab National Forest.
Together, these partners spent four days working to protect waters on the North Kaibab Ranger District — a scarce commodity that connects many local communities to the Kaibab Plateau.
"Partnership," said Grumbine. "You'll hear this word being used a lot throughout the week, but for those joining us for the first time I want to know what it means to you."
"Collaboration," someone answered.
"Collaboration, okay. A verb. But let's first talk about what a partnership is before it does anything," Grumbine replied. "How many here like Chinese food? Well if you're a fan of Chinese food, then you know you can't so much as eat a single peanut or a grain of rice with only one kuàizi, which is Mandarin for chopsticks. You need a pair. You need a partnership to enjoy even the tiniest of morsels, and we have a lot of folks supporting this partnership."
As part of this years' service project, the three groups restored fences around three designated waters to protect the sensitive riparian habitats from livestock.
"The first full day we arrived at Fracas Lake to build a fence to further conservation efforts of local wetlands. Cattle in the area were having a negative impact on the wetlands, and we were going to lessen that," explained 24-year-old participant and Hopi tribal member Nathan Sahmie. "We followed up on two similar sites. Dog Lake and V-T Lake."
In today's world of restoring and maintaining healthy ecosystems throughout our public lands, the role of volunteers is vital to successful management of the land. Partnerships are a concept that has gained traction in today's Forest Service, as well as among conservation groups like Grand Canyon Trust. Without these relationships, said a Kaibab National Forest spokesman, the future of sustainable conservation could be threatened.
As one of several livestock permitees on the North Kaibab Ranger District, watershed restoration is an important management goal for Grand Canyon Trust. Fencing these waters is mutually beneficial to the Forest Service, since protecting and restoring natural waters and wetlands is a management task outlined in the forest's land and resources management plan.
The project also contributed to the Hopi Waters for Life youth work program. Participants were able to work alongside natural resource specialists who shared their knowledge and expertise regarding range conservation, timber management, archaeology, soils, hydrology, entomology and botany.
But their time spent on the Kaibab wasn't all work and no play.
In addition to the fence repairs around the designated waters, all participants took part in a series of educational presentations to complement the connections made in the field. An interactive biodiversity exercise dubbed the iNaturalist Hopi Youth Bio-blitz Challenge, which melded science with technology by enabling participants to capture photos of plants, animals, birds, trees and insects with smartphones and upload the imagery to the iNaturalist app to map and share observations with other citizen scientists around the world.
"It was hard, back-breaking work. The more we worked, it strengthened the theme of the week," Sahmie said. "Partnership or chopsticks, whichever you prefer. The point being that any undertaking is easier and much more enjoyable with partners."
The Kaibab National Forest has a long-standing commitment to establishing collaborative partnerships with native communities. These partnerships are built through government-to-government consultation, youth outreach, and implementing projects of mutual interest and benefit like the Waters for Life Youth Service Project.
SUBMIT FEEDBACK
Click Below to: