Photo highlights: Williams residents and pets take part in annual blessing of the animals event
Originally Published: October 17, 2017 2:32 p.m.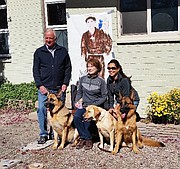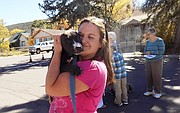 On Oct. 7, more than 60 pets received a blessing from Pastors Mary Piotrowski (St. John's Episcopal-Lutheran Church), Cozette Riggs (Holiness Congregation Church) and Billy Martin (Williams Community United Methodist Church). The pastors greeted each owner, were introduced to the pet and bestowed a blessing and a St. Francis of Assisi medal to be worn on their collar or clipped to a container. The community event was sponsored by St. John's Church. Members helped with set-up and organizing the event. The event is expected to be held again next fall and St. Johns said it hopes more large animals will be a part of the event, as all creatures, great and small, are welcome.
SUBMIT FEEDBACK
Click Below to:
More like this story