Rebuilding paradise: Grand Canyon's Murray Shoemaker heads to Virgin Islands National Park to help rebuilding efforts
Originally Published: November 28, 2017 10:50 a.m.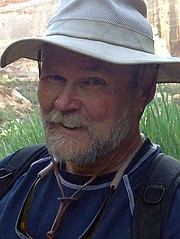 Photo Gallery
Rebuilding Paradise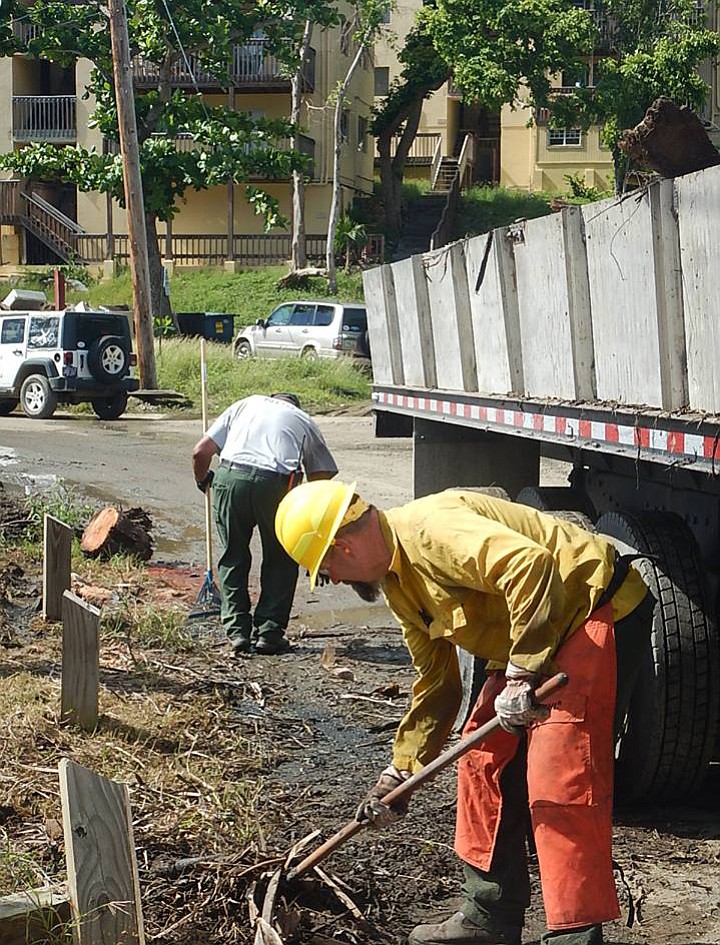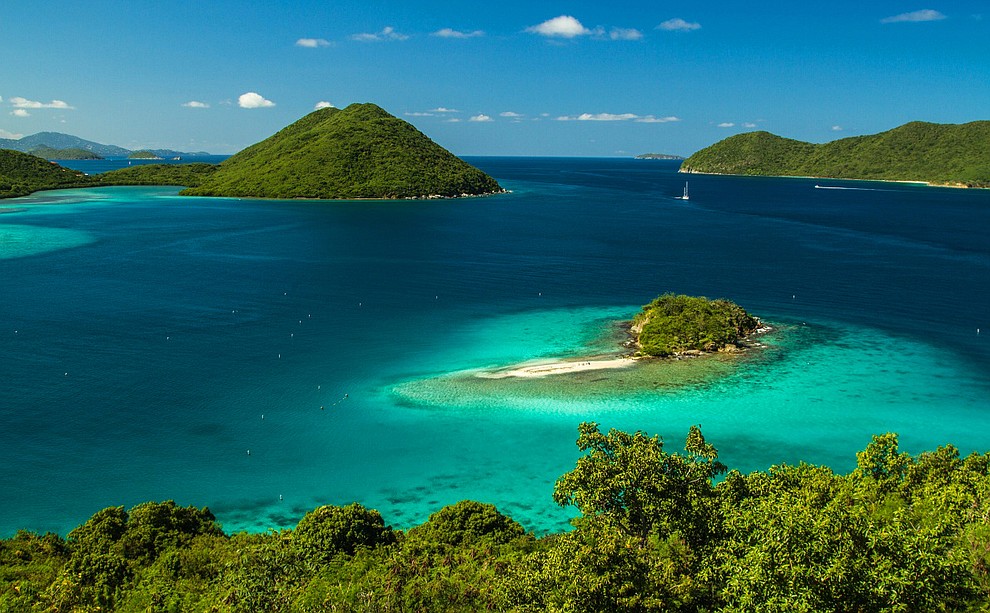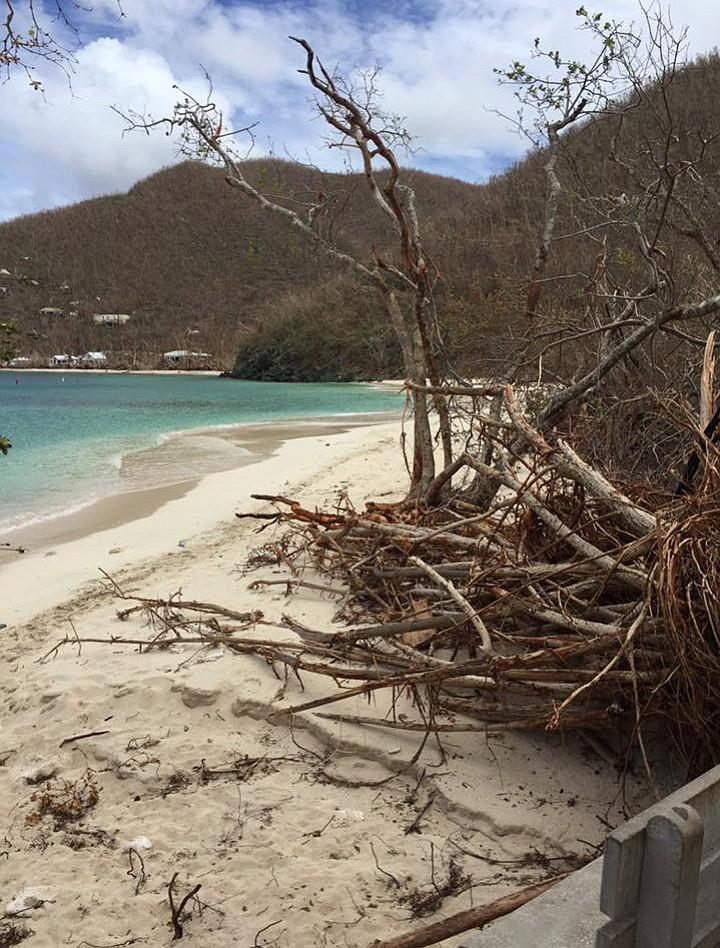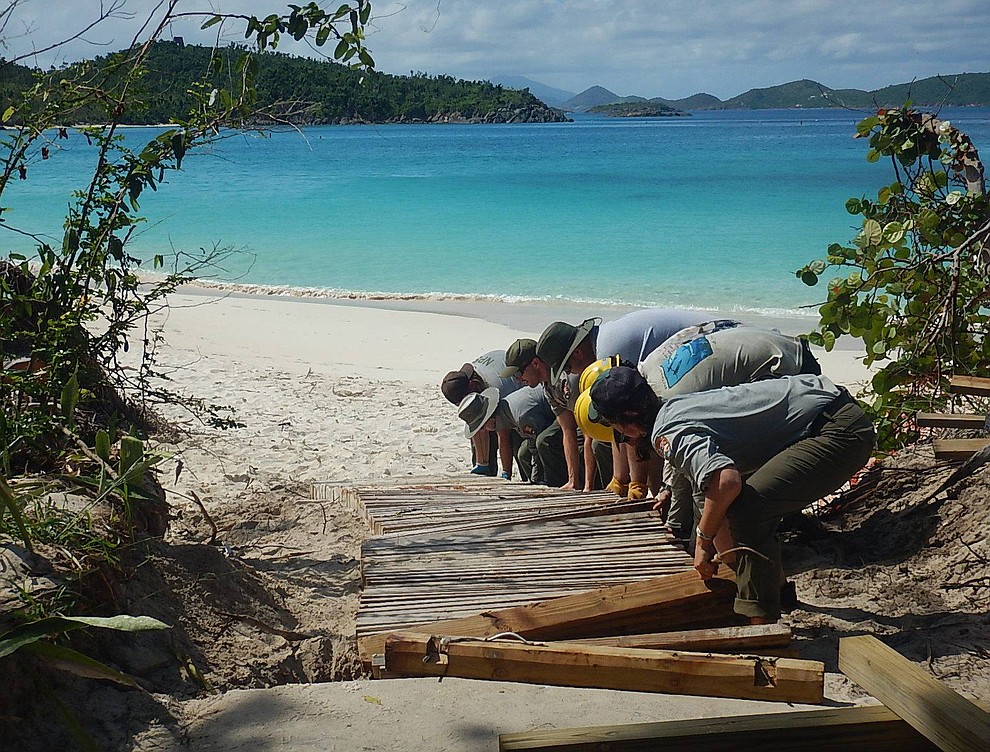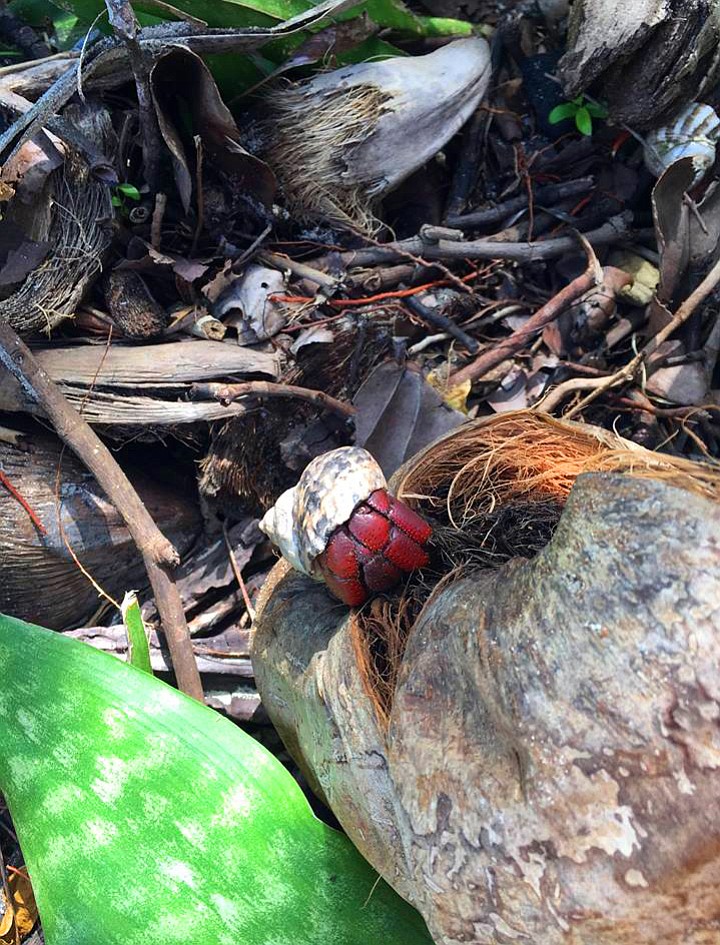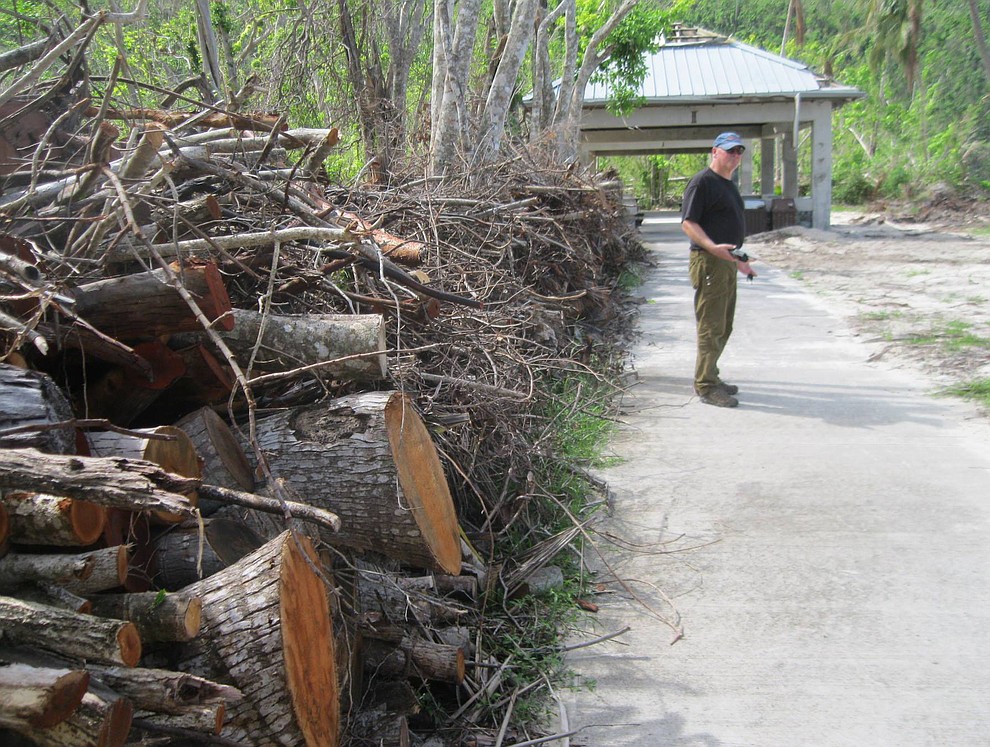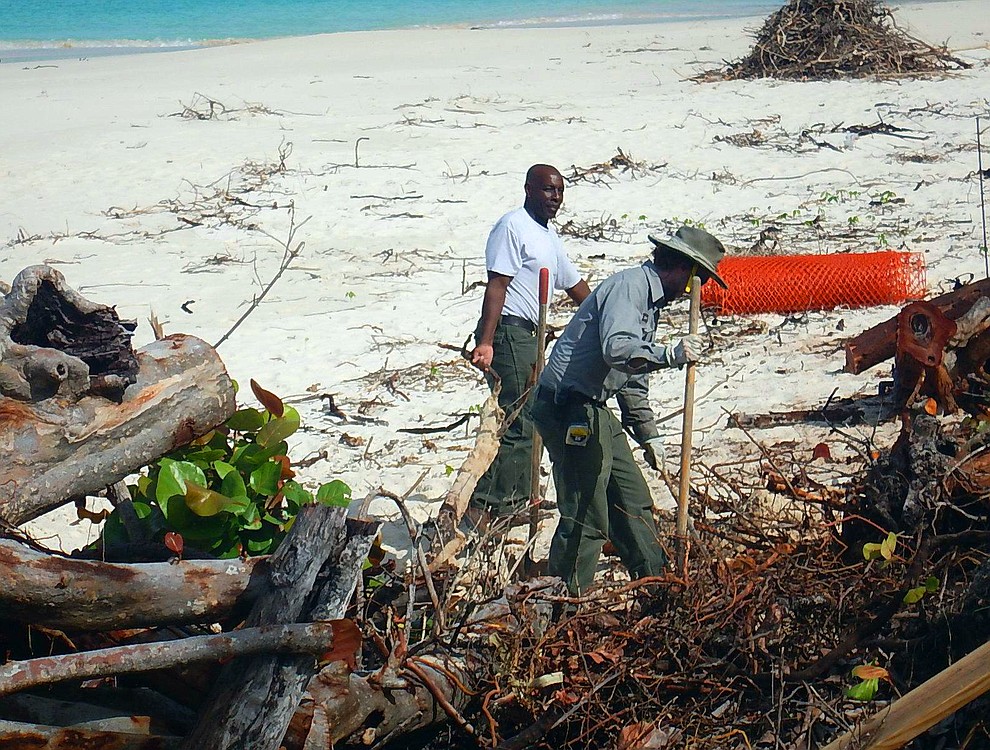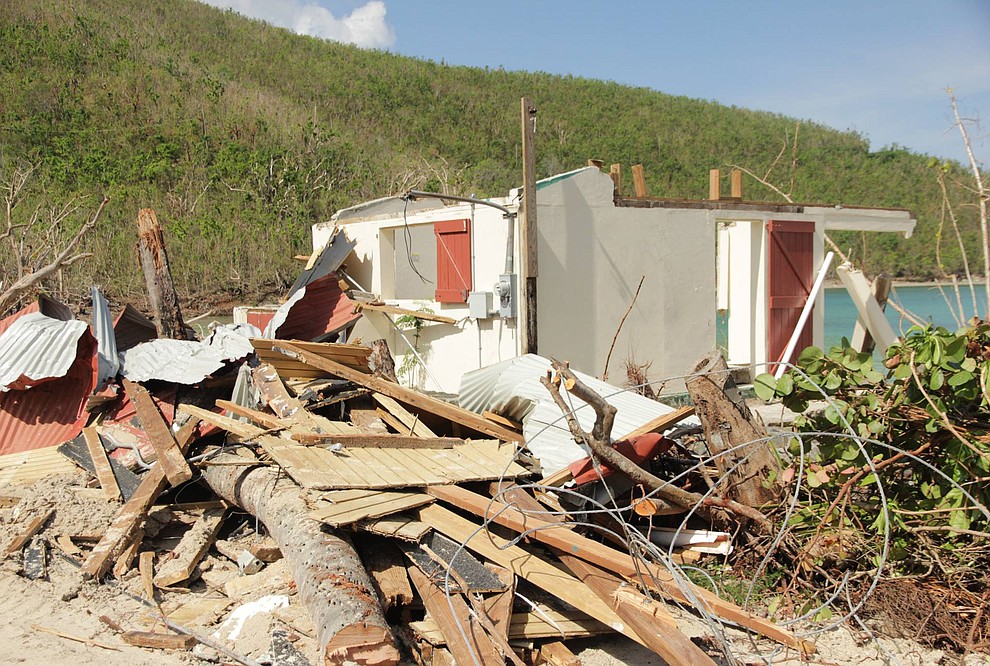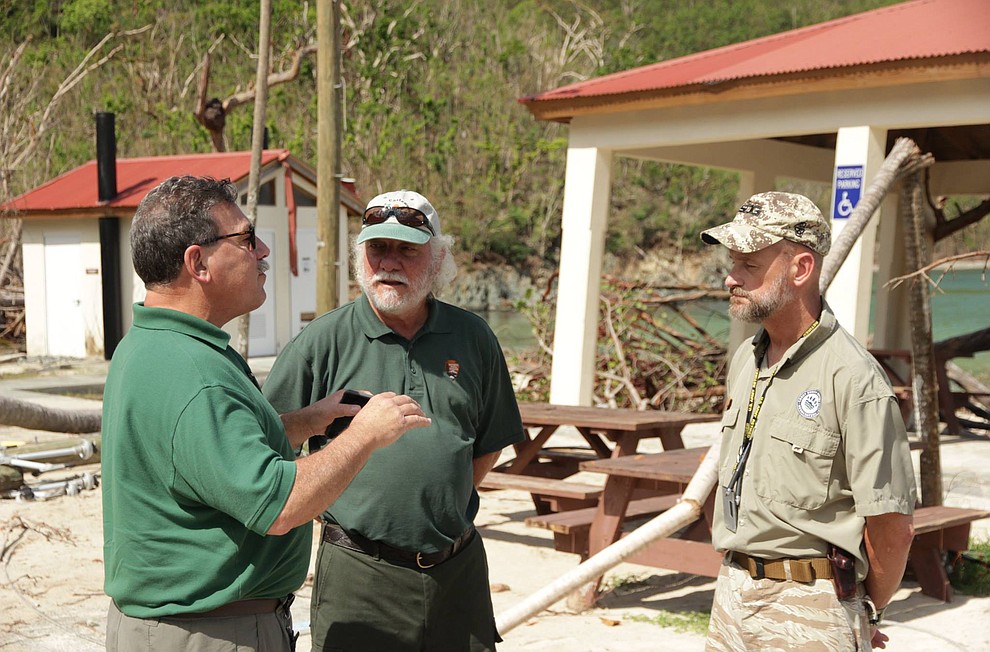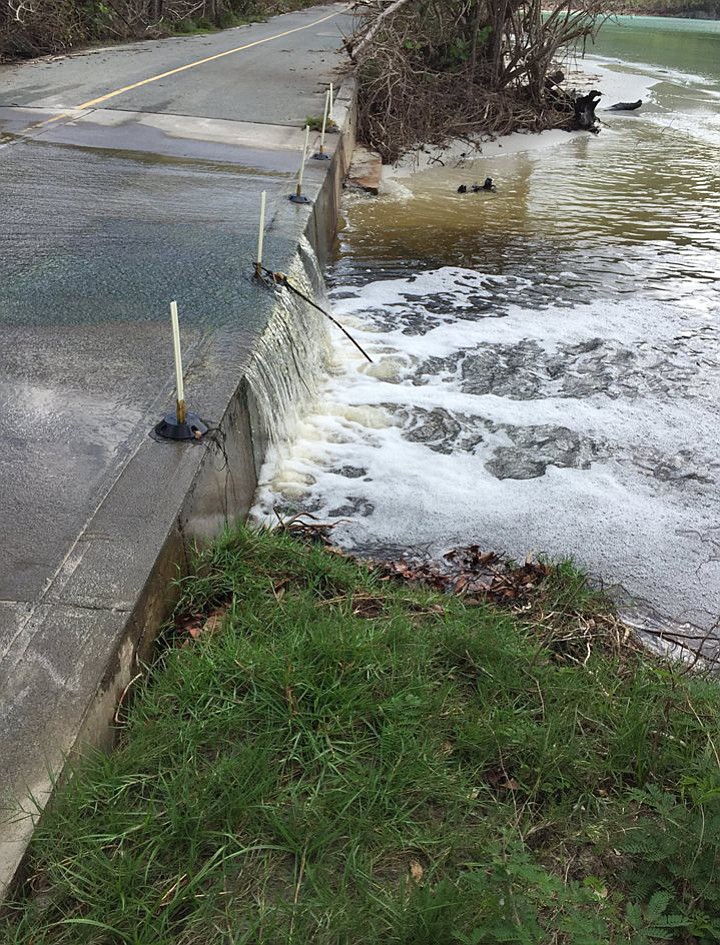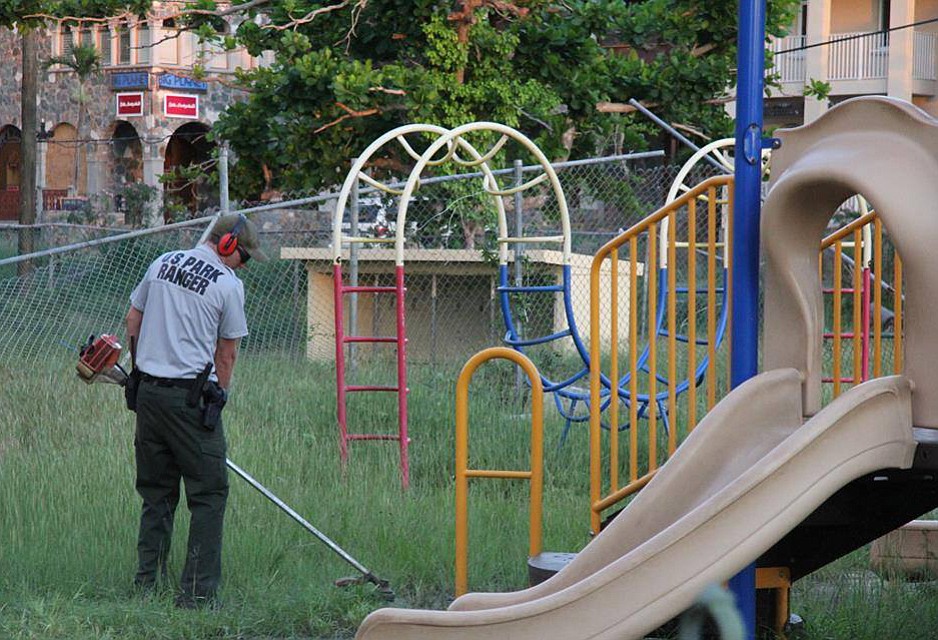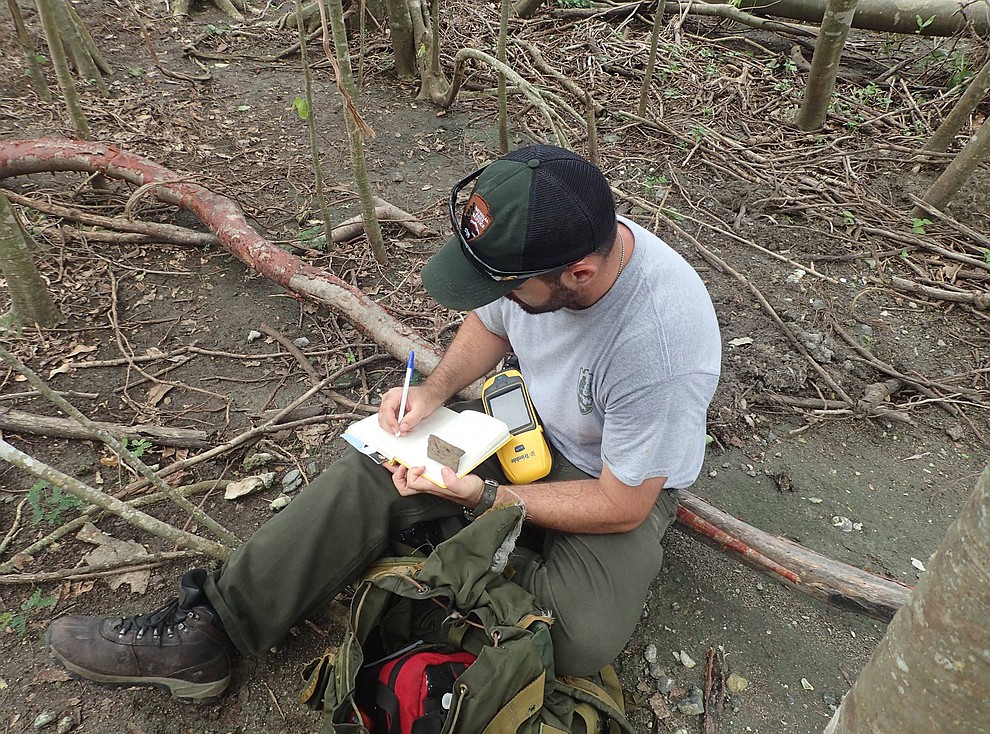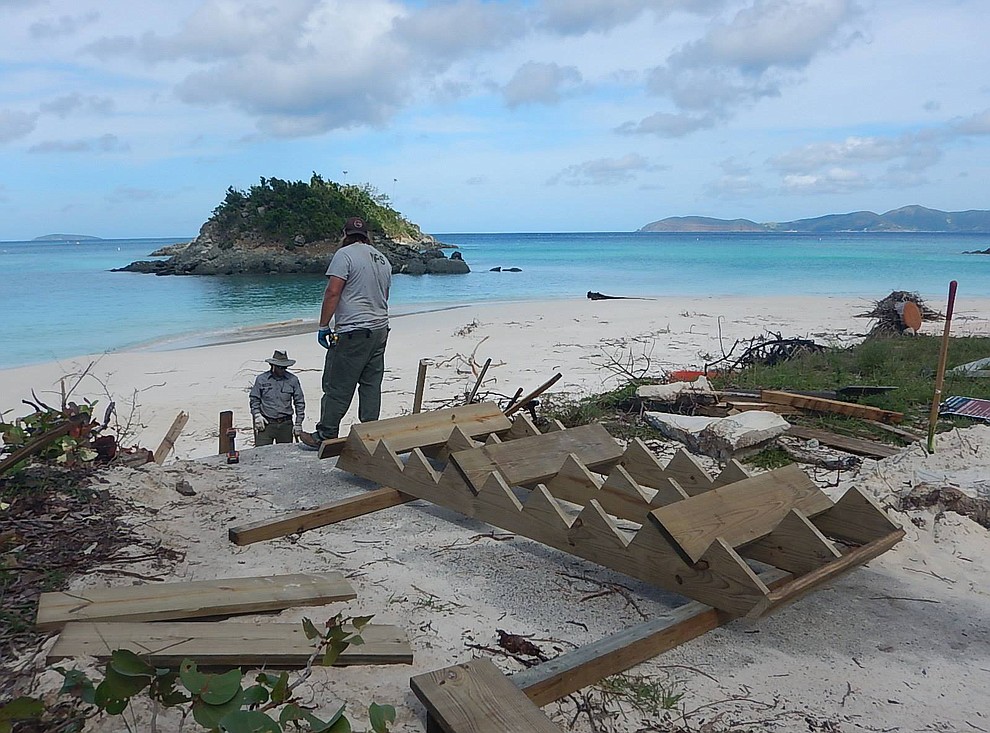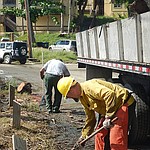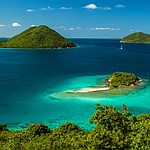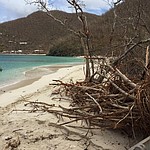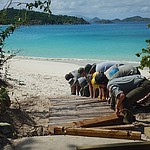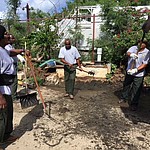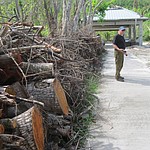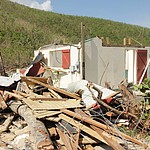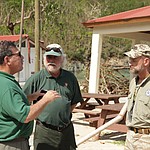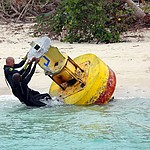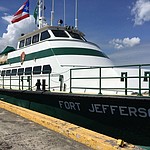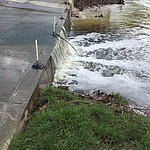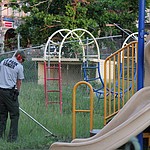 GRAND CANYON, Ariz. — As the devastation in the aftermath of three hurricanes became apparent in Puerto Rico, Texas, Louisiana, Florida and the U.S. Virgin Islands, relief and rescue crews mobilized with lightning speed to aid the suffering and newly-homeless.
The National Park Service (NPS) was no exception, sending skilled incident management teams to national parks ravaged by Hurricanes Harvey, Irma and Maria. After being at Grand Canyon for only a few months, park ranger Murray Shoemaker has made three consecutive trips to Texas, Florida and the U.S. Virgin Islands to help national parks get back on their feet.
Shoemaker is part of the Intermountain Incident Management Team, which moves in to stabilize parks that have sustained damage after a natural disaster.
"We go in and assess the situation and try to help stabilize the environment," Shoemaker said. "There is so much work that needs to be done here – not just in the park, but the whole island."
Shoemaker said much of the island is still without power, although linesmen are working tirelessly to get power lines and poles replaced. Rebuilding the island has not been without its hardships, either. At the beginning of his stay, Shoemaker took up residence in a place normally rented to visitors, and said he was limited to a generator that could run only a few hours a day, at most, meaning keeping food fresh or refrigerated was a problem.
"It got pretty darn hot in there," he said. "Not inner Grand Canyon hot, by any means, but it was very humid. The no-see-ums are relentless. Bug spray is a must and applying it liberally is part of my morning routine."
At Virgin Islands National Park, which encompasses about 60 percent of the island, NPS is one of the main drivers of the economy. Getting the park clear and ready to open its gates again is extremely important, since residents make the majority of their income either working at the park or renting lodging and equipment to tourists who come to enjoy it.
One of the first goals of disaster recovery was locating and replacing some 400 navigational buoys that float among the many small islands, atolls and sand bars. Shoemaker said the team was also working on locating, recovering or salvaging around 90 vessels adrift within the park, including some that sank completely and others that were washed far away and thrown up on distant shores.
Clearing roads and making sure other team members had access to cultural and archaeological sites has been another critical undertaking on the island.
The islands are home to many cultural and historic sites, Shoemaker said. St. John, along with St. Croix and St. Thomas, were part of the Dutch West Indies until they were purchased by the United States in 1917. Sugarcane plantations were established across the islands, including the Annaberg Sugar Plantation, built in the early 18th century which still stands despite being battered by Irma and Maria.
Cultural resource specialists dispatched to the park have assessed about 90 percent of the historical sites and about 60 percent of the archaeological sites, Shoemaker said. Because of dense, overgrown vegetation that was blown over in the storm, some sites remain completely inaccessible.
"All of the sites were affected in some manner by the hurricanes, whether it was vegetation overgrowth or wall collapse," he said.
Still, Shoemaker said he's watched life creep back into daily routines over the past few weeks.
"Beaches are open, more restaurants are opening every day, there's food in the grocery stores and the federal responders and non-governmental organizations that are on island are making tremendous progress," he said.
The focus remains on helping the park, and the people who call the island home, return to normal, although it will take many years to completely recover.
Although Shoemaker himself arrived a few weeks after the storms, he said he admired the first responders and park employees, many of whom were sleeping in the park's powerless visitor center in the days after the hurricane.
Shoemaker said the teams will continue to work on employee housing and infrastructure, much of which was badly damaged or completely destroyed.
"Six NPS housing units were destroyed and thirteen were damaged," he said. "Twenty-two of sixty-eight concessions buildings were destroyed. Many people lost their entire house and many more lost at least a roof. Blue tarps are everywhere."
Shoemaker said a lot of good work has been done, but there's a lot more to go.
"The people on this island have an amazing resiliency and, even though they have lost so much, they continue to be grateful for life, those who have come to help, and most of all, for each other."
SUBMIT FEEDBACK
Click Below to: