Navajo dance troupe introduces travelers to traditional Native dances and culture (Photo Gallery)
Originally Published: March 21, 2017 10:34 a.m.
Photo Gallery
Pollen Trail Dancers Kick Off Spring At Hopi House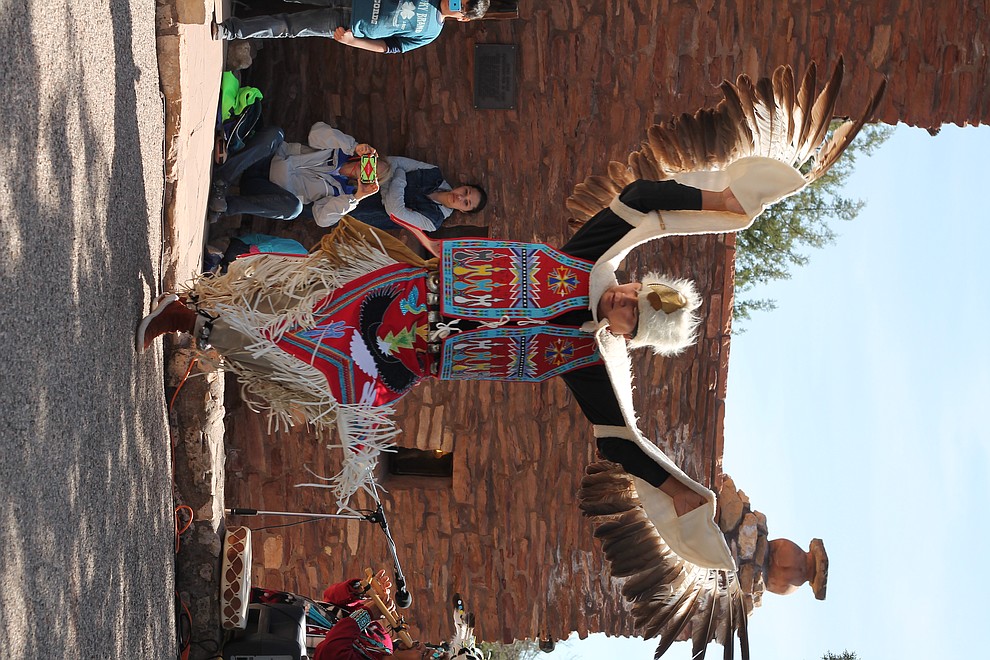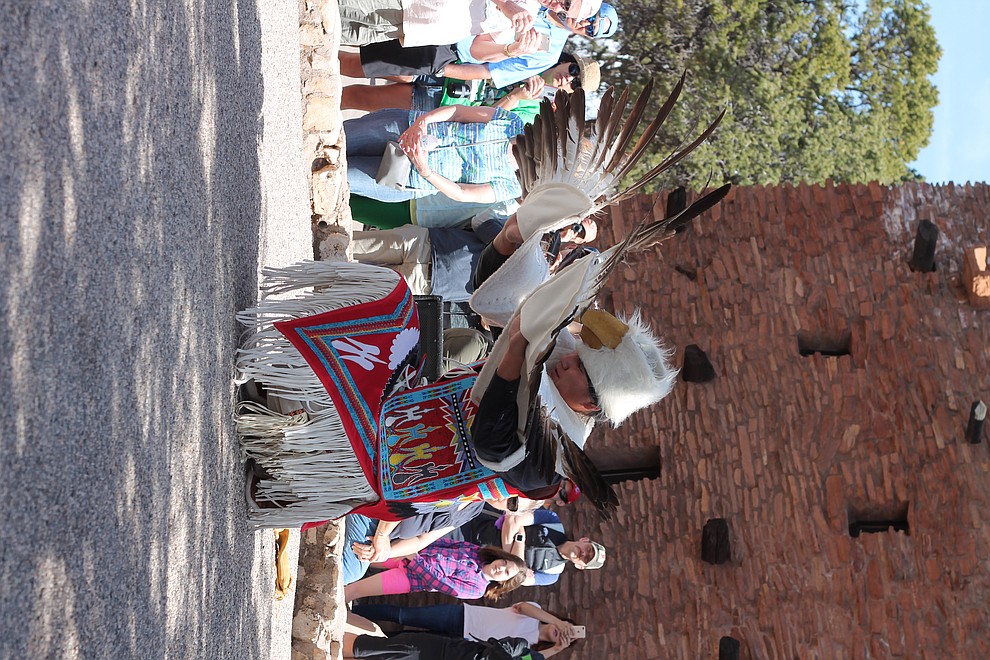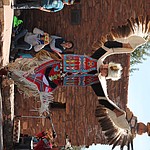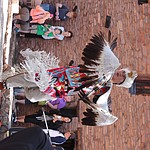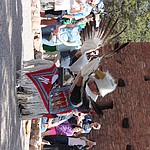 GRAND CANYON, Ariz. — A troupe of American Indian dancers at Grand Canyon National Park will stage free dance performances outside Hopi House on selected dates.
The group performed their first dances of the season March 18 in front of an excited Spring Break crowd.
The Navajo troupe — called the Pollen Trail Dancers — performs authentic dances traditionally featured at powwows. Dances include story-telling performances such as the Bow and Arrow Dance, which tells the story of Navajo hunting days, and the Basket Dance, which demonstrates the importance of baskets and basket-weaving in Navajo life. They also perform fast-paced, crowd-pleasing Hoop Dances.
The dancers are dressed in traditional regalia, which integrate colorful silks and feathers.
"We use all different kinds of feathers that are sacred to our people," said Albert Brent Chase, the group's artistic director and singer. "We do dances that honor the birds and the important role they play in our lives and what they teach us."
The Eagle Dance is performed by many Native American tribes who believe that the bird has the ability to travel between Heaven and Earth, carrying prayers to the gods.
The dancers also performed a dance honoring the women of the tribe. The dance is rhythmic and controlled, accompanied by a drum. The women carry a fan made of feathers, which is raised to honor male relatives when the dancer hears the "honor beats" of the drum.
"Like many other tribes here in America, we are a matriarchal tribe," Chase said. "We go by the clan of our mothers, our Mother Earth."
Chase said his mother's clan, the Shoulder People, were created from the shoulder of White Shell Woman, who presented the clan with a turquois cane to help them through old age.
The clan was given the mountain lion as a protector, and Chase said he honors the protector by wearing the ceremonial hat, crowned with eagle feathers and turquoise medallions.
Lastly, the troupe performed the Fancy Shawl Dance, a social powwow dance mimicking the movements of a butterfly. The dance, which is a newer style of dance, is performed by young women in elaborately decorated shawls featuring colorful ribbons that add movement to the dance. The dance represents a butterfly emerging from its cocoon and announces the arrival of spring.
On performance days, dancers will begin at 1 p.m. and 2:15 p.m. Each show will last approximately 45 minutes. The schedule is posted in all lodges and restaurants as well as at the Hopi House. Travelers can also find the schedule online.
---
SUBMIT FEEDBACK
Click Below to: