New year brings changes to Williams businesses

Originally Published: January 10, 2017 10:52 a.m.
WILLIAMS, Ariz. — With 2016 in the rear view mirror, many are ready to shake off what 2016 had to offer and jump into 2017 with plans for a productive new year. The exhaustive and emotionally gut wrenching election season, global terrorist attacks and violence at home was difficult for many in 2016, and the deaths of Prince, David Bowie and Glenn Frey left many Americans reeling.

However, like the tide that followed the Chicago Cubs historic World Series win, many folks in Williams are moving on and looking to the coming year with optimism and hope.
Bearizona
In August 2016, Bearizona welcomed new members to their animal family with the introduction of Bagheera and Serafina, two black jaguars acquired from a zoo in Alabama. The staff at the park adjusted to the newcomers and recently completed the jaguar habitat. With the completion of the habitat, the staff has now turned their attention to the construction of the 6,000 square foot restaurant to be called Canyonlands Restaurant at Bearizona.
The café is the next phase of the development of Bearizona and managers are hoping to see its completion before summer.
"We're theming it Southwest," Monteverde said. "There will be soaring canyon walls like you would find at Antelope Canyon or the Grand Canyon."
The interior of the restaurant includes art sculptures by Jonathan LaBenne and his staff. Eventually the metal sheeting will be covered with replicas of southwest canyons, caves and ruins. LaBenne also designed the interior of the Bearizona gift shop and many of the structures seen around the park.

The Kennelly family, who owns Station 66 Italian Bistro, the Historic Brewing Company and the Grand Canyon Winery in Williams, will run Bearizona's restaurant.
Monteverde said the café will be considered fast casual but will offer a buffet line for larger groups such as bus tours.
The park currently has a snack bar, but the restaurant will offer more food options and indoor and outdoor seating for about 500-600 people.
"We get so many people eating at our snack bar right now," Monteverde said. "So we plan to have both open soon."
The restaurant will be two stories with a deck that has a view of the jaguar enclosure.
Bearizona owner Sean Casey said in a previous interview the idea behind the design is to create an area where the whole family can hang out longer, visit the gift shop or view the jaguars.
Grand Canyon Brewery
The Grand Canyon Brewery made big changes in 2016 moving its restaurant from Third Street to a new location on Seventh Street over the summer. Following that move, owner John Peasley is set to further expand his business with the completion of a warehouse for his brewing operation.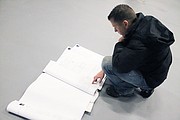 Peasley and his crew recently completed the exterior structure and are awaiting the vats and other brewing equipment to accommodate a much larger brewing operation that will be behind the current facility and hopes to have it operational by this summer.
The 20,000 square foot facility will operate a 40 barrel system (each barrel being 31 gallons) an increase over the previous location with a 15 barrel system. The larger system will increase the brewery's beer production to approximately 20,000 barrels by 2018.
Currently the Grand Canyon Brewing Company distributes its beer throughout Arizona and Nevada with limited international sales. Peasley hopes to expand the distribution to Canada, Mexico, Japan, Australia and China.
Peasley also owns Cruiser's Route 66 Café and plans to expand the restaurant into the old Grand Canyon Brewery building. The front of Cruiser's will cater to families with children and the back will be geared toward adults.
"It (the old brewery) will be a small brewery with a new front bar and an old school arcade," Peasley said. "We're going to make the building like Cruiser's, more neon and a covered patio. The old arcade games will take you back to that 50s - 60s era of pinball, Centipede and Pac-man, all the fun stuff."
Peasley said he plans to use the old brewery as a research and development type of facility. He plans to continue to have three or four beer taps where the brewers can experiment with new varieties of beer.
"I'd rather have those guys do some crazy one-ops there," Peasley said.
Peasley said although his focus is on completing the brew house at the Seventh Street location, he said developing the restaurant and having food is an important part of the facility.
"Building a menu gives us that brand identity," he said. "That screams who we are, which is a brewery with Americana food. That's what we're after."
Colors of the West
Colors of the West opened its doors in 1991 and expanded into two sister stores: Copper Canyon Trading in 2007 and Old Glory Gifts in 2013. The stores are owned by Mike and Jacque Besler, who recently purchased the building where the printing shop Alternative Impressions was located.
The Besler's current three stores provide unique gifts for locals and visitors with western home décor, apparel and specialty foods. Besler's purchase of the old printing shop will allow him to bridge the gap between Colors of the West and Old Glory and open a store that consists of only American made products.
"We're not 100 percent sure of what we are doing yet," Besler said. "But we are trying to make more space for American made products. We really would like that to fill up our new building."
Besler said it is more difficult to locate American made products but he is hoping to fill that location along with Old Glory with those products.
"Ironically people think that American made is more expensive, but it's actually comparable in price (to Chinese manufactured products).
La Casita
Brian Augenstein and Jose Hernandez are fulfilling a dream of operating their own restaurant as La Casita Mexican restaurant is being developed on Grand Canyon Boulevard. Augenstein and Hernandez worked at Rosa's Cantina prior to its closure several years ago.
"We should be opening in the next month," Augenstein said. "It will primarily Mexican with possibly a few burgers."
Augenstein said he is excited about the new venture and has been working on developing a restaurant since he left Rosa's.
New life in 2016
2016 saw many changes in Williams. Residents and tourists saw the opening of businesses such as El Corral restaurant, the Historic Brewing Co., Refresh Your Look, Williams Forest Trails ATV Rentals, Route 66 Smoke Shoppe, Llama Palooza Pet Ranch, Cowgirl Coffee Cake Company, Oh Sweetie Ice Cream, and Persnickety Books.
Closing doors
Despite the new changes coming to Williams in 2017, residents and visitors also said goodbye to several businesses that closed their doors at the end of 2016.
Coffee lovers were saddened when Donya and Eric Hadder shuttered the doors at Café 326 at the end of 2016, after five years of business. Donya Hadder said her family decided to close the café because of many life changes, including the addition a new baby in the family.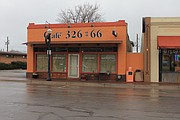 "It's been a great five years and we look forward to seeing what happens there next," Hadder said.
Doc Holiday's restaurant also closed in 2016 as the Kennelly family prepares for their new venture as managers of the Canyonlands Restaurant at Bearizona.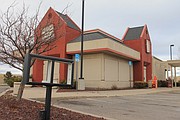 Jack-in-the-Box restaurant closed its doors at the end of December.
"I spoke to the owner and he said once Carl's Jr. went in, business at Jack-in-the-Box dropped" said City of Williams Building Inspector Tim Pettit.
Pettit said the owner had extensive experience running several Jack-in-the-Box restaurants, but he said the one in Williams was one of the most under producing in the region.
"I asked him the reason, if it was employees or utilities," Petitt said. "But he said he thinks it was just demand."
SUBMIT FEEDBACK
Click Below to:
More like this story