Have cat, will travel: Cees and Madison Hofman and their cat, Vladimir Kitten, set out to visit all 59 national parks (Photo Gallery)

Originally Published: February 21, 2017 12:24 p.m.
Photo Gallery
Have Cat Will Travel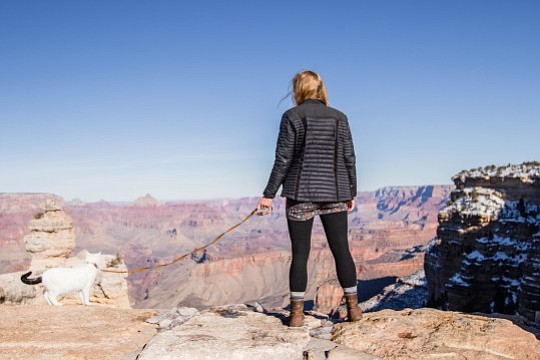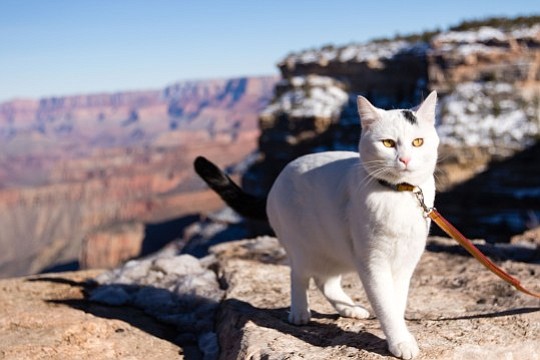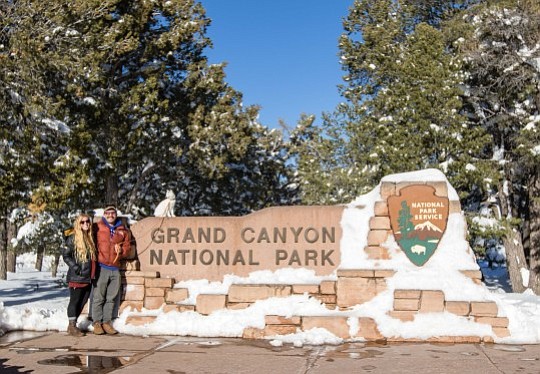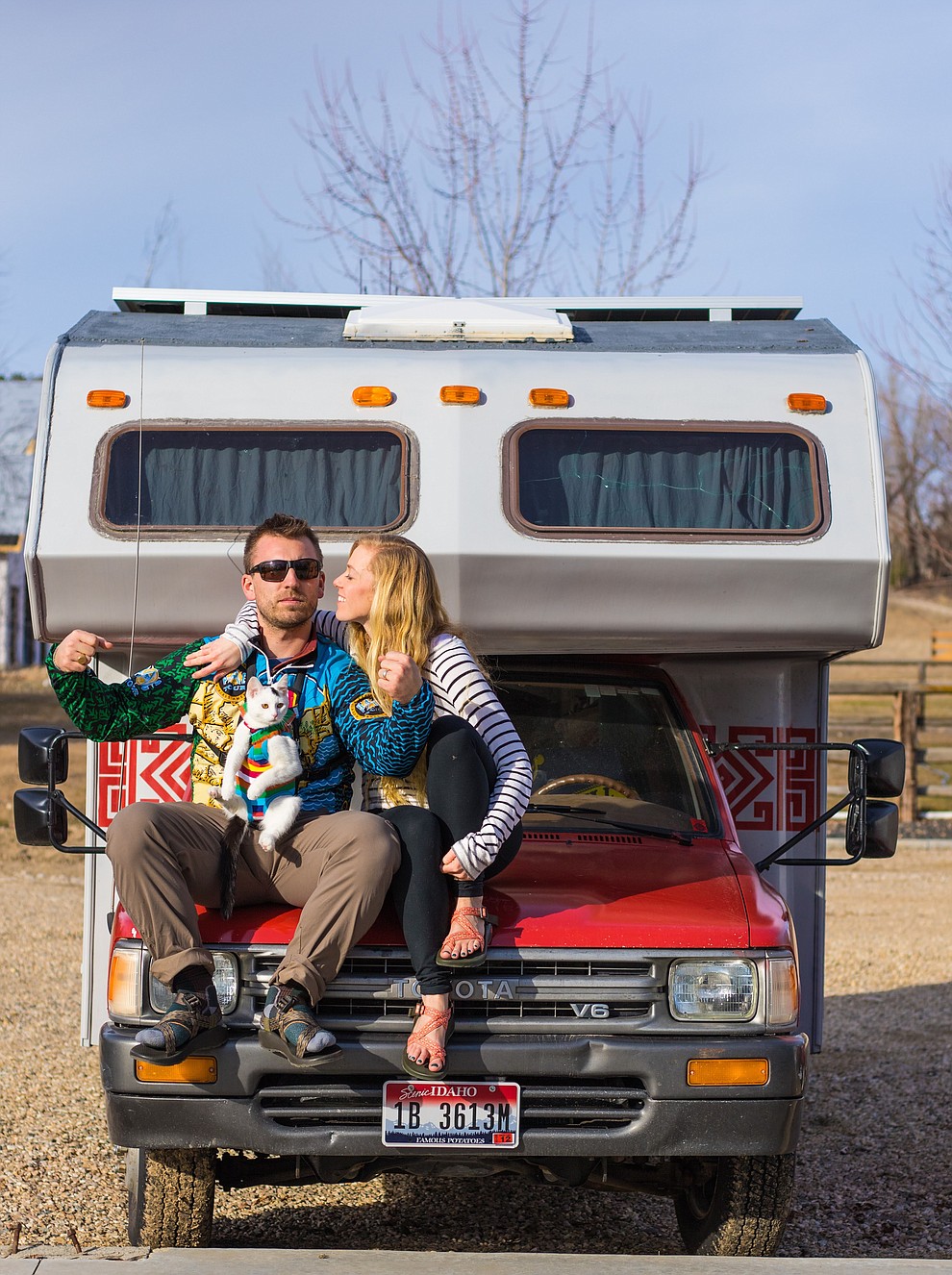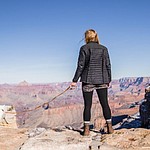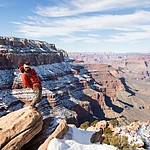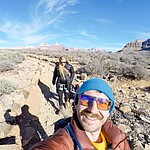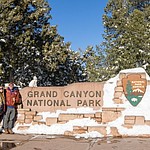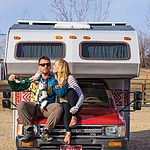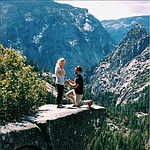 GRAND CANYON, Ariz. — Not many people associate 'adventure' and 'cat' when it comes to travel, let alone set out to adopt an adventure cat as a companion on a months-long road trip. But Cees and Madison Hofman aren't your everyday road-trippers, and Vladimir Kitten has certainly lived up to his title.
After working and studying abroad in Russia and Eastern Europe, Cees and Madison were introduced in college by a mutual friend and hit it off immediately. The Hofmans had a few unique things in common, including speaking fluent Russian, a love for the Earth and a college graduation date in 2016 — the National Park Service's centennial celebration year.
Cees and Madison became engaged in Yosemite National Park and the rest, they said, was history.
"We love to travel, so we thought we could visit a bunch of the national parks," Cees said. "When we found out we would graduate during the 100-year anniversary, we thought, 'Why not try all of them?'"
In case you were counting, that's a total of 59 national parks in every state in the U.S., including one in the Virgin Islands.
How does one go about traversing thousands of miles of interstates, highways and backroads?
A 1989 Toyota RV, aptly named Vie.
While on a road trip — a short, regular trip across Utah — the couple was brainstorming about their upcoming adventure when they passed a tiny Toyota motorhome. They decided then and there, said Cees, they would travel the same way.
"There was just something about a tiny truck doing big things," Madison added. "It's our little cabin on wheels."
After purchasing a 1989 Toyota motorhome off Craigslist, the couple spent months renovating the 25-year-old truck. It's not a 30-foot luxury motorhome, but its customized to the couple's tastes — the Hofmans, along with the help of some friends, did all the work themselves with the exception of the upholstery. The result is mobile version of the Hofmans' life – eclectic, quirky and perfect for a party of two.
Actually, make that three.
Before embarking on their journey, the Hofmans adopted a sidekick — a sleek black and white adventure kitty named Vladimir Kitten. After joking about several cat videos on YouTube, Madison said she spent days searching online and contacting shelters and people with free kittens trying to find the perfect companion.
"Cees doesn't usually care for cats," she explained. "But one day, while we were in Target, Cees said if we were going to get a cat, it had to be today. It was already nighttime and he probably thought there was a slim chance of us actually getting a cat, but I was sneaky and had already arranged to visit a litter of kitties."
They named their new charge Vladimir Kitten Gorbachev. Vladimir Kitten for obvious reasons (since both Hofmans love all things Russian), Madison said, and Gorbachev for the single patch of gray fur on top of his head. Although most cats could spend their lives lazily curled up on the sofa, the Hofmans trained their cat to walk on a leash and enjoy trekking through the outdoors. Vladimir is even okay with water adventures, and has been kayaking, rappelling and hiking with the couple.
The Hofmans began their epic road trip in April 2016 in Nevada at Great Basin National Park. Planning the route has been a challenge, said Cees, explaining that they tried to make sure they were in certain places during optimal seasons. Locations like those in Alaska are most accessible in the summer months, and parks in the Northeastern U.S. are at their most brilliant during the autumn.
"We wanted to keep our hiking days as close to 75 degrees as possible," he said.
The weather, like the older and somewhat temperamental Vie, doesn't always cooperate, however.
After expecting to find destinations like Nevada and Arizona hot or at least warm, the couple arrived at the Grand Canyon in late January to find it covered in snow.
Madison had visited the Grand Canyon once before when she was a child, but didn't remember much of the trip. Cees had never been.
"When we walked up to the rim and saw the expanse, the only way to describe it was complete awe," Cees said. "It was amazing."
Because of the deep snow, the only trails down into the canyon that were accessible were Bright Angel Trail and South Kaibab Trail. Wanting to get a feel for everything the canyon had to offer, the couple strapped on Yaktrax and hiked the 12-mile roundtrip down to Plateau Point and back. It's a pretty remarkable trip for even an above-average hiker — Madison made the trip while seven months pregnant.
"The hiking down part was easy, but the hiking back out part made me second-guess why we came down here in the first place," she joked. "Usually, we hike peaks and bust out the hard work in the beginning and then just cruise on down the mountain at the end. At the Grand Canyon, it's all easy at first, then you save the hardest part for last when you're already tired, cold, hungry and it's getting dark. At least that's what happened to us."
The couple made an effort to hike and drive away from the more popular points in the park, Madison explained, because battling the crowds with selfie-sticks and cell phones at popular spots like Mather Point can be frustrating.
"We just have to remind ourselves that everyone is equally entitled and privileged to visit and love the parks," she said. "Instead, dig deeper, climb higher, or hiker farther and make the effort to find your solitude and peace."
Their efforts paid off.
Cees said the highlight of the couple's visit to Grand Canyon was sunset at Lipan Point, pointed out to them by their friend, Brendan Hall.
"The colors were so amazing – the sunset was lighting up the sky 360 degrees around us, and then the stars seemed to move in seamlessly" he said. "It was quite the experience."
The Hofmans took Vladimir to Mather Point to take in the view, although, according to Cees, he was much more interested in trying to squeeze himself under rocks.
"He was quite the celebri-cat on the rim," Madison said.
Grand Canyon is number 52 on the couple's list of 59 parks. Now in Colorado, they will round out their journey with Hawaii, the Florida Keys and the U.S. Virgin Islands.
Life on the road has had its fair share of hardships, Cees said, including setbacks to their home on wheels. It's been frustrating, he said, but it's to be expected when the vehicle is older than its drivers.
Still, the experiences gained have far outweighed the hardships.
"It's been great to live simply and move so freely," he said.
The Hofmans chronicle their adventures in their blog at www.ourvie.com. You can also view pictures of their trip on Instagram under @ourvieadventures or with hashtag #VladimirKitten.
Gallery photos courtesy of Our Vie and photographer Brendan Hall.
---
SUBMIT FEEDBACK
Click Below to: