Fifth-ranked Lady Phantoms power past Williams, lose to Cibecue in regional tournament Feb. 9-11 (Photo Gallery)
Miles, Jetter and Romero receive all-region honors; Evans named Coach of the Year

Originally Published: February 17, 2017 9:32 a.m.
Photo Gallery
Lady Phantoms Split Regional Tournament Games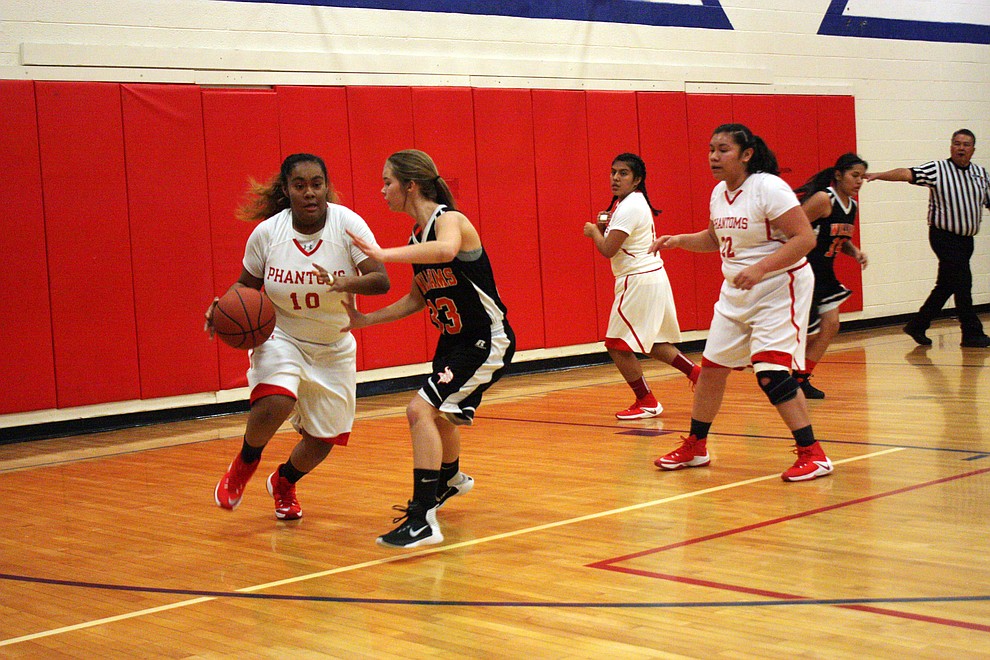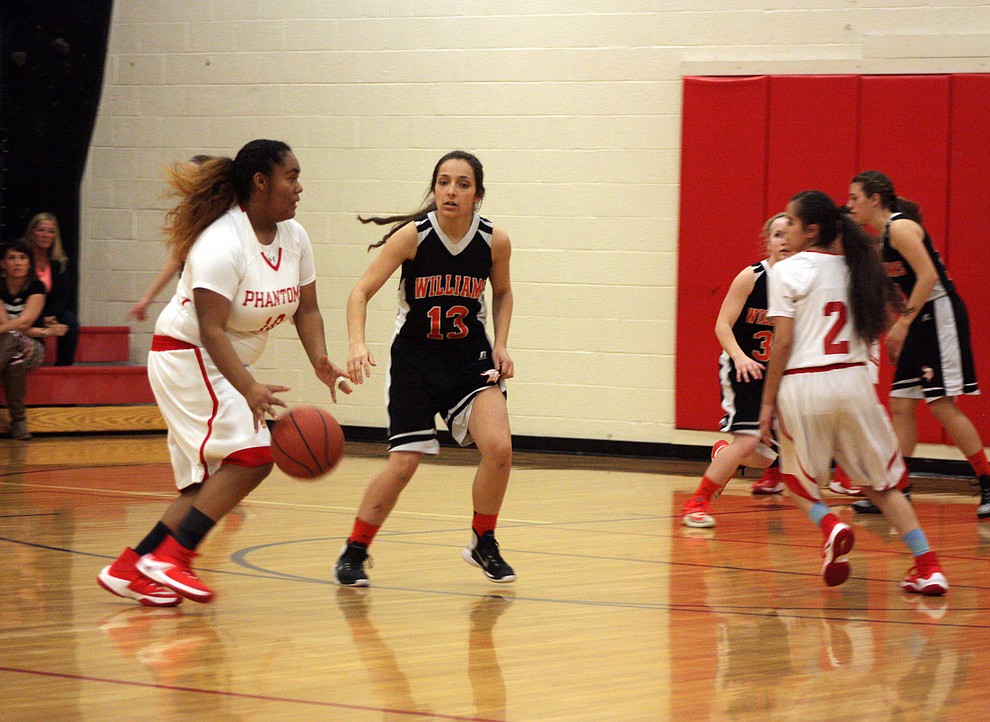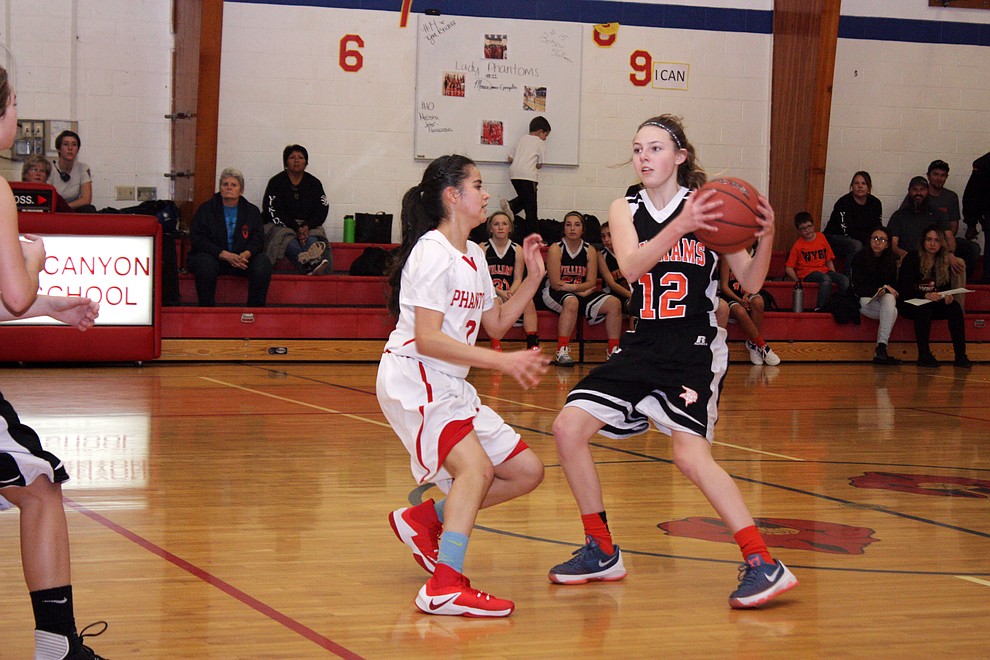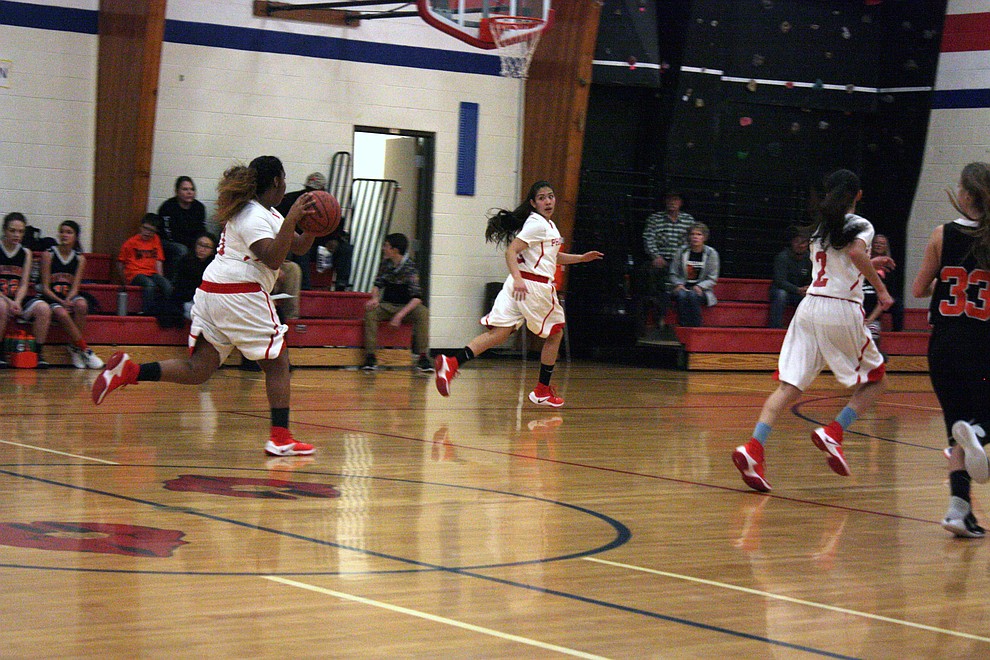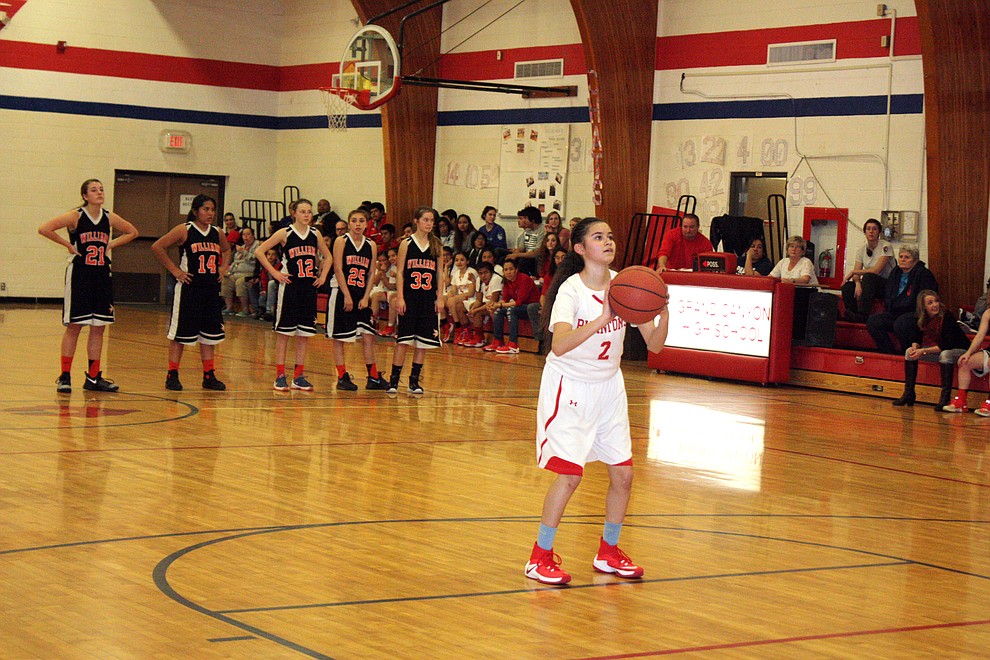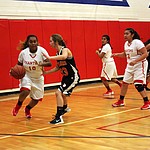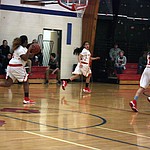 GRAND CANYON, Ariz. — The Lady Phantoms put in a tough effort at the AIA 1A regional tournament Feb. 9-11, taking the first game from the Williams Vikings before falling to rival Cibecue in the second round.
While they didn't win the regional tournament, the Lady Phantoms are ranked 5th in the region and will travel to Prescott High School for the state tournament Feb. 17.
The Lady Phantoms took on the Vikings in the first round Feb. 9, winning 45-34 behind the offensive efforts of Melisha Jetter and Cayli Miles. Jetter had 15 points to lead the Phantoms, going 2-of-5 on three-pointers and 7-of-9 on free throws. Jetter also led the team in rebounds, including four offensive rebounds. Cayli Miles added nine points, four altered shots and a game-high 15 steals. Valeria Romero and Mariela Montano each contributed six points, with Romero bringing in eight rebounds.
Coming off the win against the Vikings, the Lady Phantoms faced Cibecue in the second round. Jetter and Romero both had a strong game, with Jetter putting up 14 points and Romero providing nine rebounds and a block. Miles led the game in steals (9) and assists (3). Despite the effort, the Phantoms, who led in the first half, were outscored 21-13 in the second half, losing 36-32.
In spite of the loss, the Lady Phantoms are ranked fifth in the 1A region, earning them a playoff berth for the first time since 2009. They will play Valley Lutheran at 10:30 a.m. Feb. 17 at Prescott High School in Prescott.
Several Phantoms also received regional honors.
First team: Cayli Miles, Meme Jetter
Second Team: Valeria Romero
Honorable Mention: Mariela Montano
Coach of the Year: Rosie Evans
SUBMIT FEEDBACK
Click Below to:
More like this story