Rumble on the Mountain concert highlights history of indigenous people of the Colorado Plateau
Originally Published: February 7, 2017 9:58 a.m.
Photo Gallery
Rumble On The Mountain 3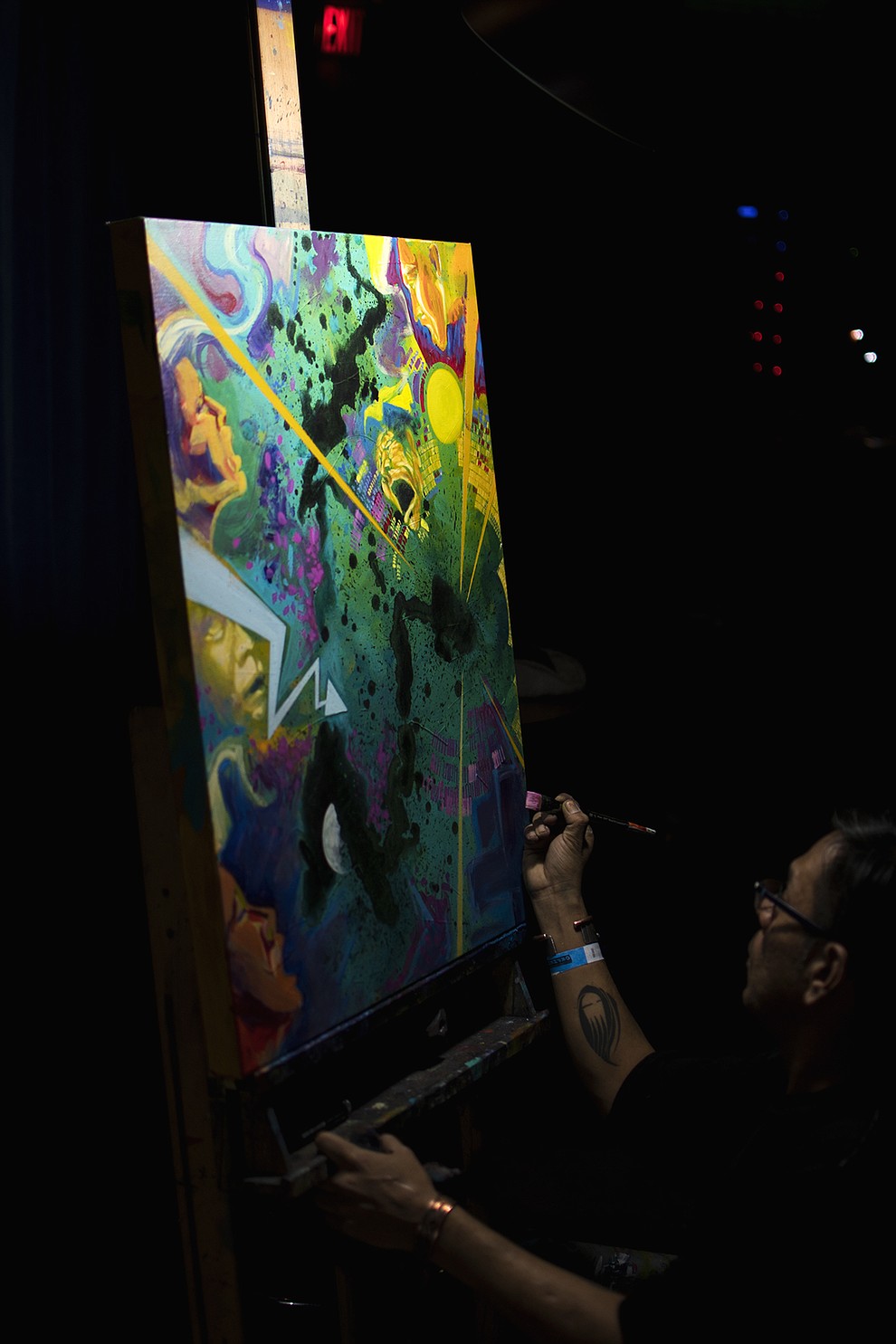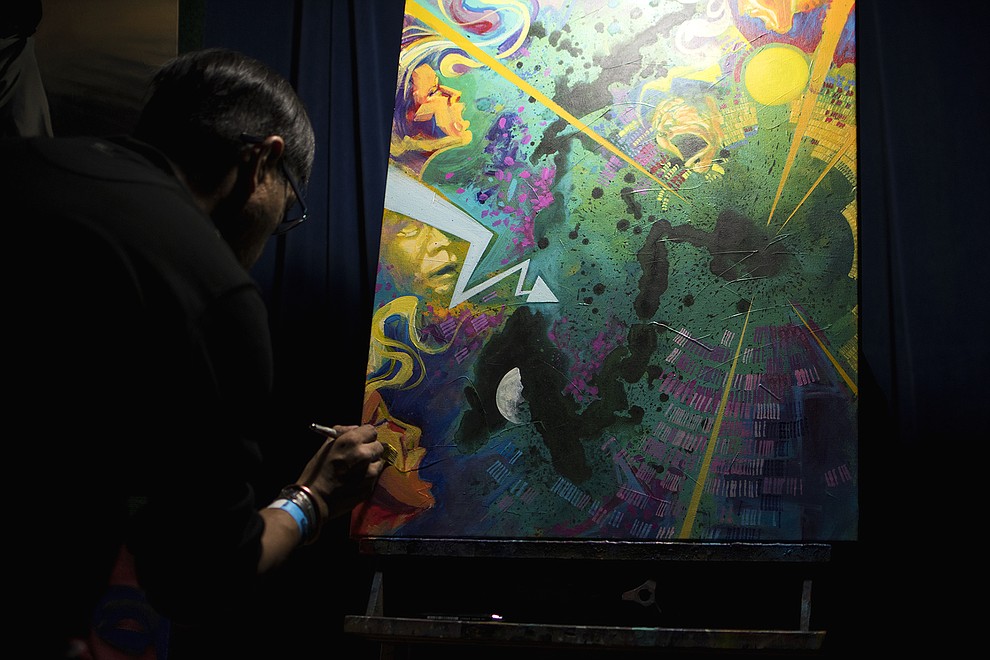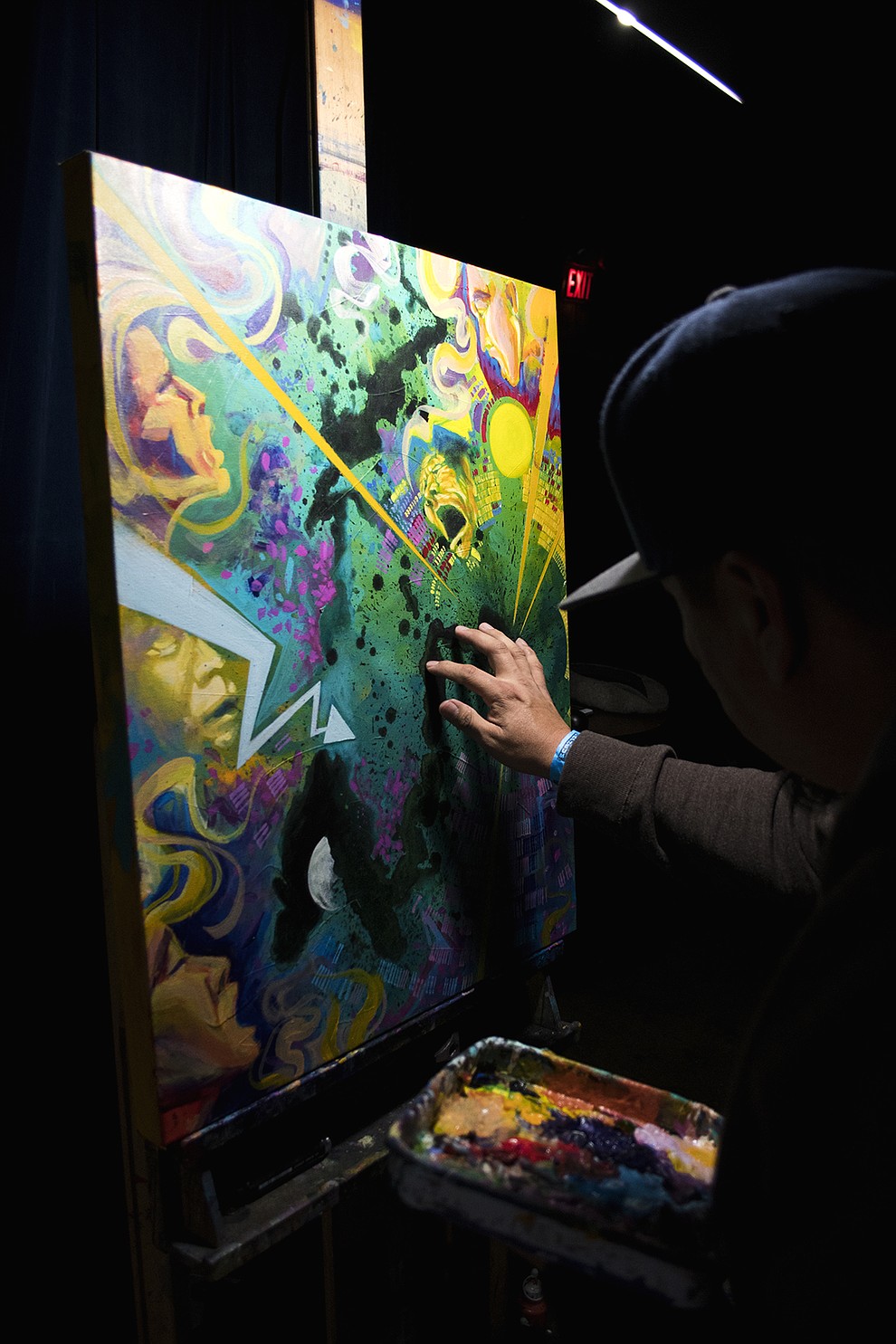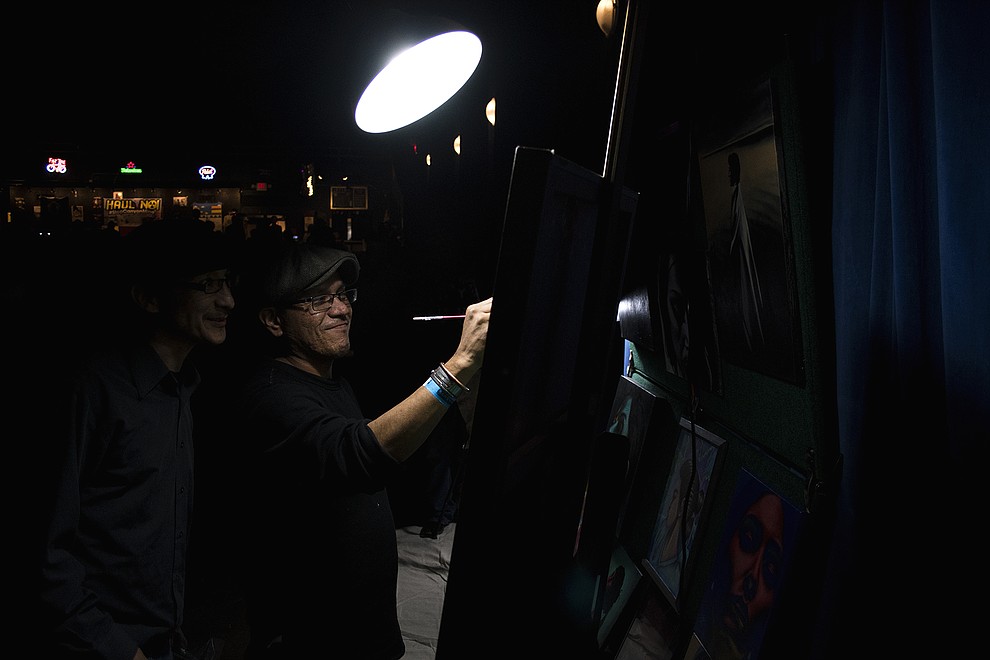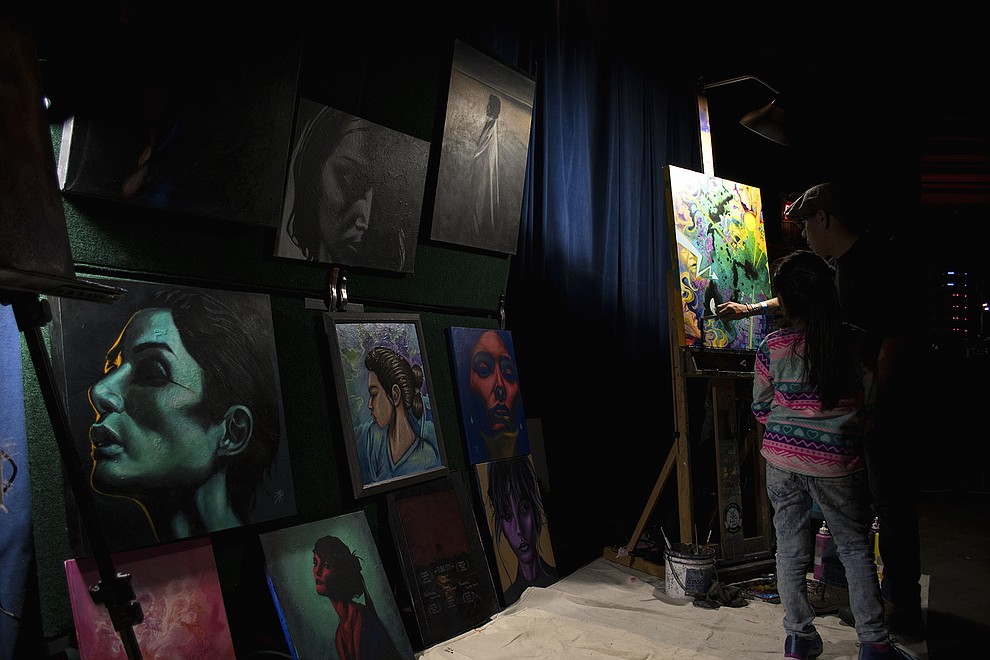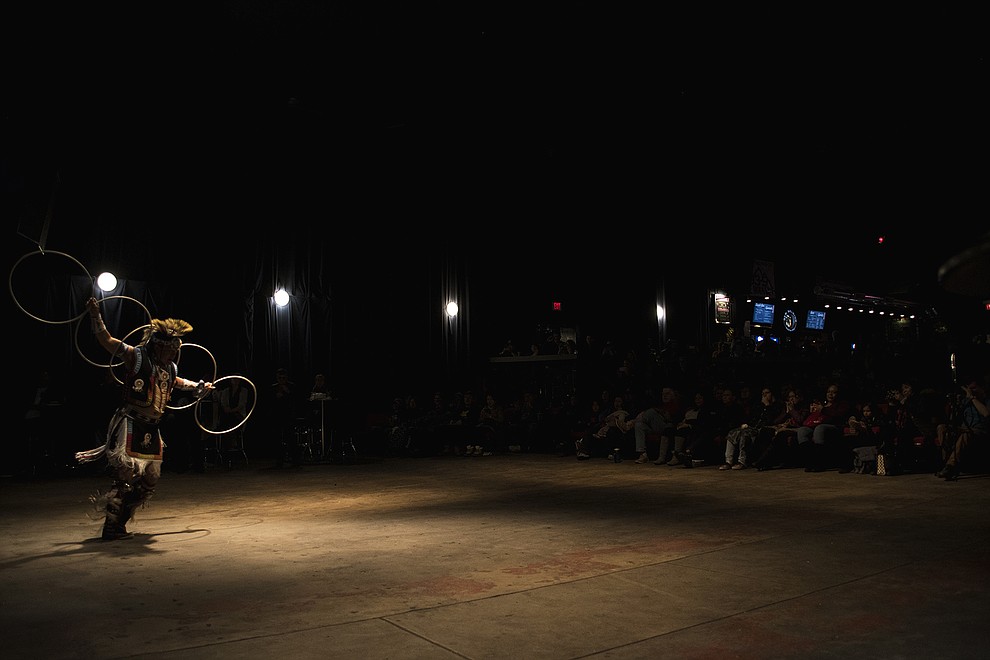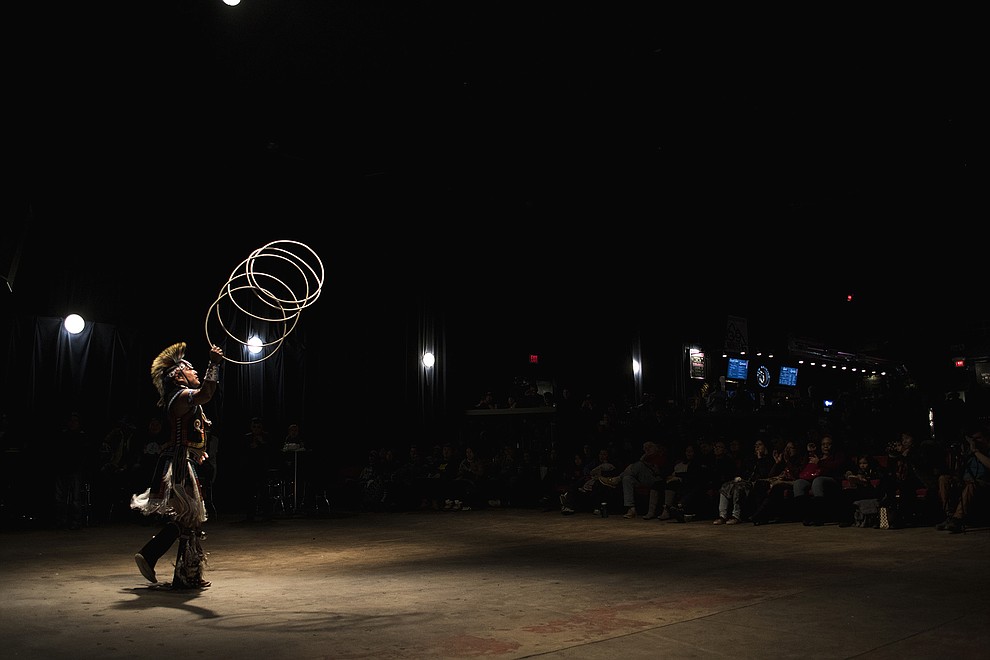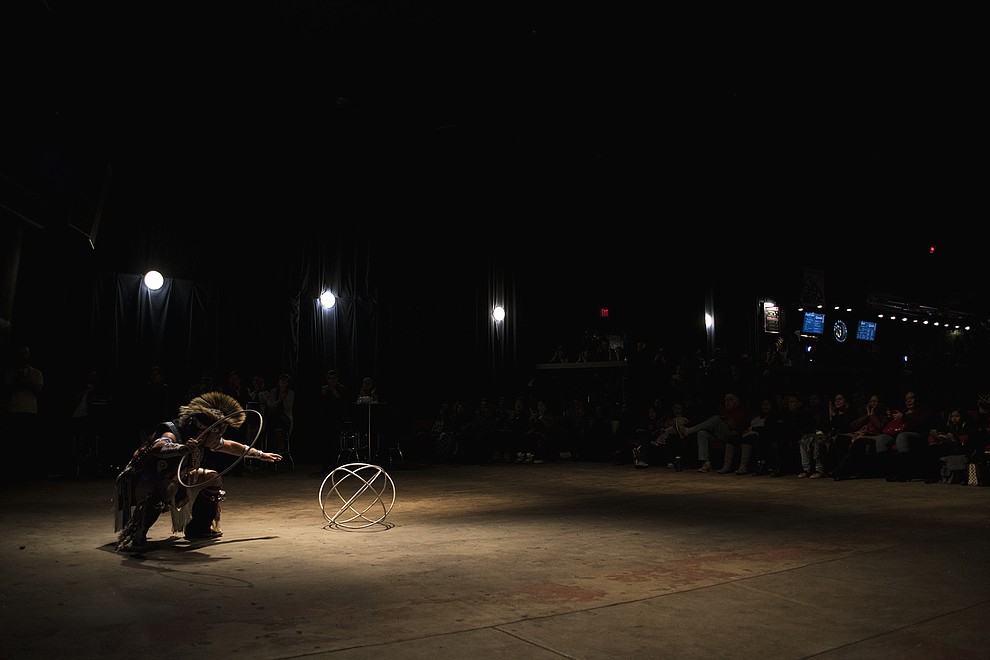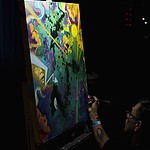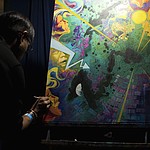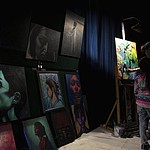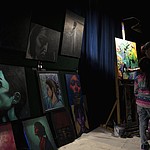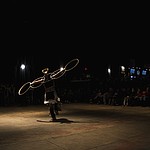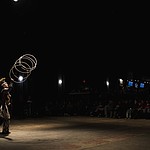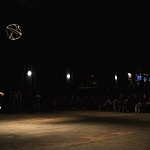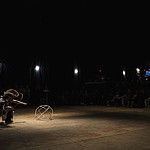 FLAGSTAFF, Ariz. — Rumble on the Mountain 3, an annual concert to raise awareness related to the land and indigenous peoples of the Colorado Plateau, hit Flagstaff Jan. 28 with a theme, "Our Story," an indigenous history of the region.
The concert is in part education, part entertainment, something organizers call "edu-tainment," which blends music and dance performances with the voices of tribal representatives, academics, and nonprofit organizations.
Ed Kabotie, one of the organizers of the event, said the purpose of the event is important.
"Our stories must be heard for the health of the collective conscious of our nation," he said.
With increased attendance this year, Kabotie said the event was successful and the spirit of the event was conscious awareness and cooperation partially because of the strong performers and informative presenters.
"The voice of the rumble is being heard and responded to by more people and I'm very grateful," he said.
Speakers and performers included Diné artist Shonto Begay, former Hopi Chairman, Vernon Masayesva, The Hopi Tsootro Dance Group, World Champion Hoop Dancer, Derrick Davis, Diné singer/activists Radmilla Cody and Klee Benally, Zuni reggae band, I.Conscious, and Flagstaff's own, Tha Yoties.
Ed Kabotie said an understanding of the people and issues of the Colorado Plateau will profoundly deepen the understanding of the people and issues of the world.
"It is vital to the well-being of the land, its people and the collective conscious of the nation that our stories be told," he said.
He said one of the ways for people to get involved is to look around and be aware of how people relate to one another.
"What we need in this nation and in our world, is for us to recognize the disconnect in our relations with one another and the natural wisdom around us," Kabotie said. "We need to hear and learn to listen to not only one another but also the voice of our Creator. At the end of the evening, this is what we hope to have achieved." 
SUBMIT FEEDBACK
Click Below to:
More like this story