Alt NPS to Trump: you can't shut down the internet
Some National Park Service employees defy Interior Department ban on 'national policy' in social media, creating alternate accounts

Originally Published: February 7, 2017 11:03 a.m.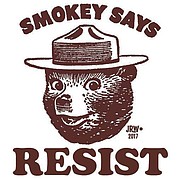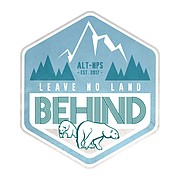 GRAND CANYON, Ariz. — Since the announcement of Donald Trump as the 45th President of the United States, scientists, environmentalists and activists have joined forces to bemoan what they consider to be an administration with a troubling disregard for the environment.
Some point to Trump cabinet picks like Scott Pruitt and Rick Perry, tapped to lead the Environmental Protection Agency and the Department of Energy — Pruitt has openly criticized the same organization he will now lead, and Rick Perry said during his own failed presidential campaign that he would abolish the Department of Energy should he be elected.
Others identify Trump himself as the epicenter of environmental upheaval, noting that he has referred to climate change as a hoax numerous times and, during his campaign, tweeted "The concept of global warming was created by and for the Chinese in order to make U.S. manufacturing non-competitive."
Now, those concerned with the Trump administration's environmental actions are solidifying into a resistance movement with a voice, led by an unexpected group: National Park Service (NPS) rangers.
It began with a tweet and has become a battle-cry across the internet.
The day after Trump was sworn in, an unnamed employee from the National Park Service retweeted a message from The New York Times' Binyamin Appelbaum comparing the size of Barack Obama's 2009 inauguration with Trump's.
Later the same day, the official NPS Twitter account retweeted another tweet, this time from Los Angeles landscape and urban designer, claiming that all information related to civil rights, climate change and health care had been removed from the White House website.
Within hours, the Department of the Interior took action: according to CNN, all Twitter accounts under supervision of the department were deactivated, including the accounts of individual parks. A message was delivered to employees stating the "new administration has said that the department and all bureau are not supposed to tweet this weekend and wait for guidance until Monday." The message continued, "Please make sure that any scheduled tweets are no longer scheduled."
NPS spokesman Thomas Crosson released an email statement explaining the ban, calling the retweets "inconsistent with the agency's approach to engaging the public through social media." Crosson went on to explain that "the Department of Interior's communications team determined that it was important to stand down Twitter activity across the Department temporarily, except in the case of public safety. "Now that social media guidance has been clarified, the Department and its bureaus should resume Twitter engagement as normal…"
There was, however, a caveat — agencies will not be allowed to make social media posts regarding matters of policy, since Trump's Interior Secretary pick, Montana congressman Ryan Zinke, has yet to be confirmed.
The response was just as swift.
Within days, another account popped up: Alt National Park Service. One of the first messages posted to the account, dated Jan. 27, delivered an explanation:
"We're a growing coalition of 59 National Park Service employees from nine different National Parks. We formed to ensure the protection of the environment for future generations to come. We were forced into a media blackout, hiring freeze, policy changes, and possible reduction in funding. We are here to stand up and speak out against the current administration. We all refuse to be silenced while we watch everything we love crumble."
Arches, Glacier, Acadia, Everglades, Cuyahoga Valley, Rocky Mountain, Shenandoah, Yosemite, Badlands, Yellowstone, Grand Canyon, Blue Ridge Parkway, and Great Smoky Mountains National Parks were named as contributors.
Soon Facebook and Twitter were awash with the hashtag #resist and memes comparing the NPS with the caped crusader himself began popping up.
What began as a sounding board for employees to defy a top-down ultimatum has now grown to a following of more than one million people. At the time this story was written, the page had more than 1.3 million likes and followers. The majority of the feedback has been positive, with supporters offering everything from words of encouragement and thanks to personal stories about national park experiences. Some have even offered original artwork to be produced on everything from bumper stickers to t-shirts to raise money and awareness for the cause.
With their newfound fame, the Alt National Park Service is using their platform to draw attention to a wide gamut of environmental issues, including the president's executive orders of the Keystone XL and Dakota Access Pipelines, impending legislation to weaken the Endangered Species Act and the EPA's authority and increased drilling on public lands, among other issues.
Former NPS director Jonathan Jarvis, who retired at the beginning of the year, issued a statement in support of the group.
"I have been watching the Trump administration trying unsuccessfully to suppress the National Park Service with a mix of pride and amusement," Jarvis said in the statement. "The NPS is the steward of America's most important places and the narrator of our most powerful stories, told authentically, accurately, and built upon scientific and scholarly research. The Park Ranger is a trusted interpreter of our complex natural and cultural history and a voice that cannot be suppressed."
Jarvis went on to say that history, culture and the environment are often intertwined — that events at some of the nation's national parks are inextricably linked to what the administration has deemed "national policy" and banned the NPS and other agencies from discussing via social media. Jarvis pointed to locations like the Martin Luther King, Jr. National Historic Site in Atlanta, Georgia, Stonewall National Monument in New York City and the Washington, D.C. home of Alice Paul and Alva Belmont feature significantly in the growth of the U.S. as a nation.
"…as we scientifically monitor the rapid decline of glaciers in Glacier National Park, a clear and troubling indicator of a warming planet, shall we refrain from telling this story to the public because the administration views climate change as 'national policy?' These are not policy issues, they are facts about our nation … To talk about these facts is core to the mission of the NPS."
While one Facebook user's referral to the coalition as "badass modern heroes" has earned them recognition for the environmental cause, notoriety has its downside.
In a post dated Feb. 2, the group said while they have grown to 134 NPS employees and 19 Forest Service employees, they will no longer name participating parks "…due to many reports of backlash attempts to identify employees within the coalition." The group claims that they have been contacted by various individuals and agencies and asked to name the employees posting on their behalf.
Since the ban, which ultimately proved temporary, was handed down, other organizations have created alternate accounts to post information on climate change and other environmental issues. The USDA, EPA and NASA all have alt accounts bearing their names, with updates on current policy issues that affect the environment.
---
SUBMIT FEEDBACK
Click Below to: