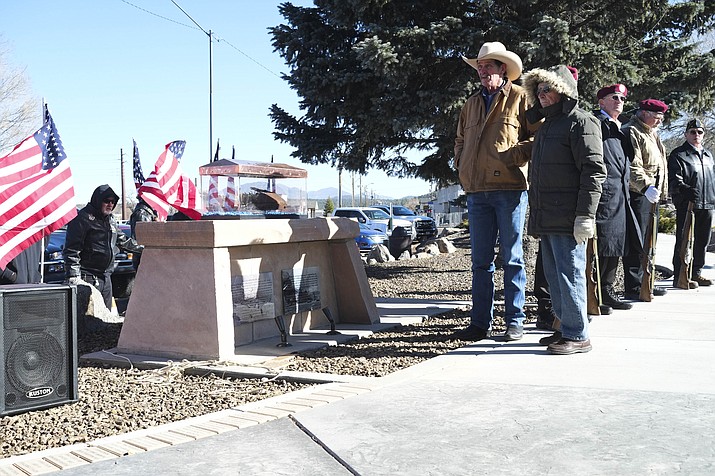 Photo by Loretta Yerian.
Originally Published: December 12, 2017 10:56 a.m.
Williams American Legion Cordova Post 13 revealed a new Pearl Harbor/U.S.S. Arizona display at Monument Park Dec. 7, to remind people of the day Japanese fighter planes attacked the U.S. Naval base at Pearl Harbor, Hawaii, taking Americans completely by surprise and thrusting the U.S. into World War II. The display features a piece of the USS Arizona battleship that was sunk during the raid.