Lady Phantoms volleyball team heads back to the court
Originally Published: August 22, 2017 10:35 a.m.
Photo Gallery
Lady Phantoms Head Back To The Court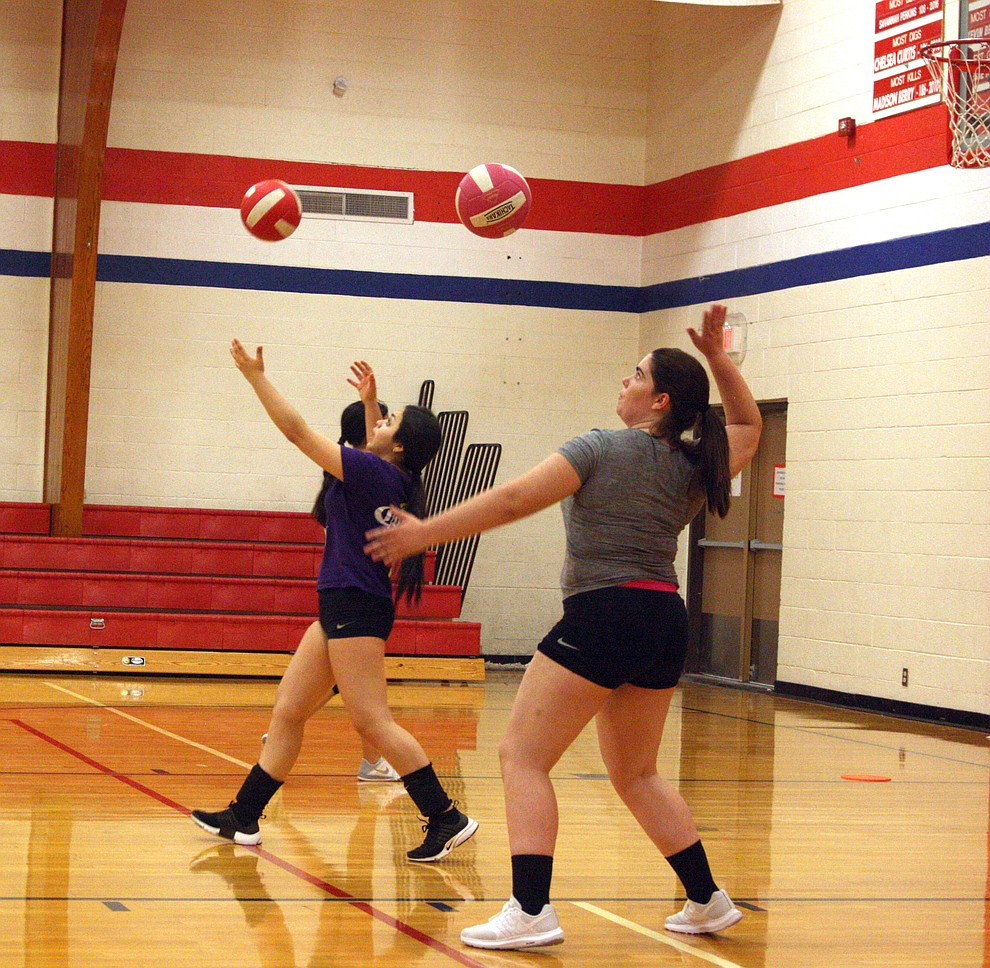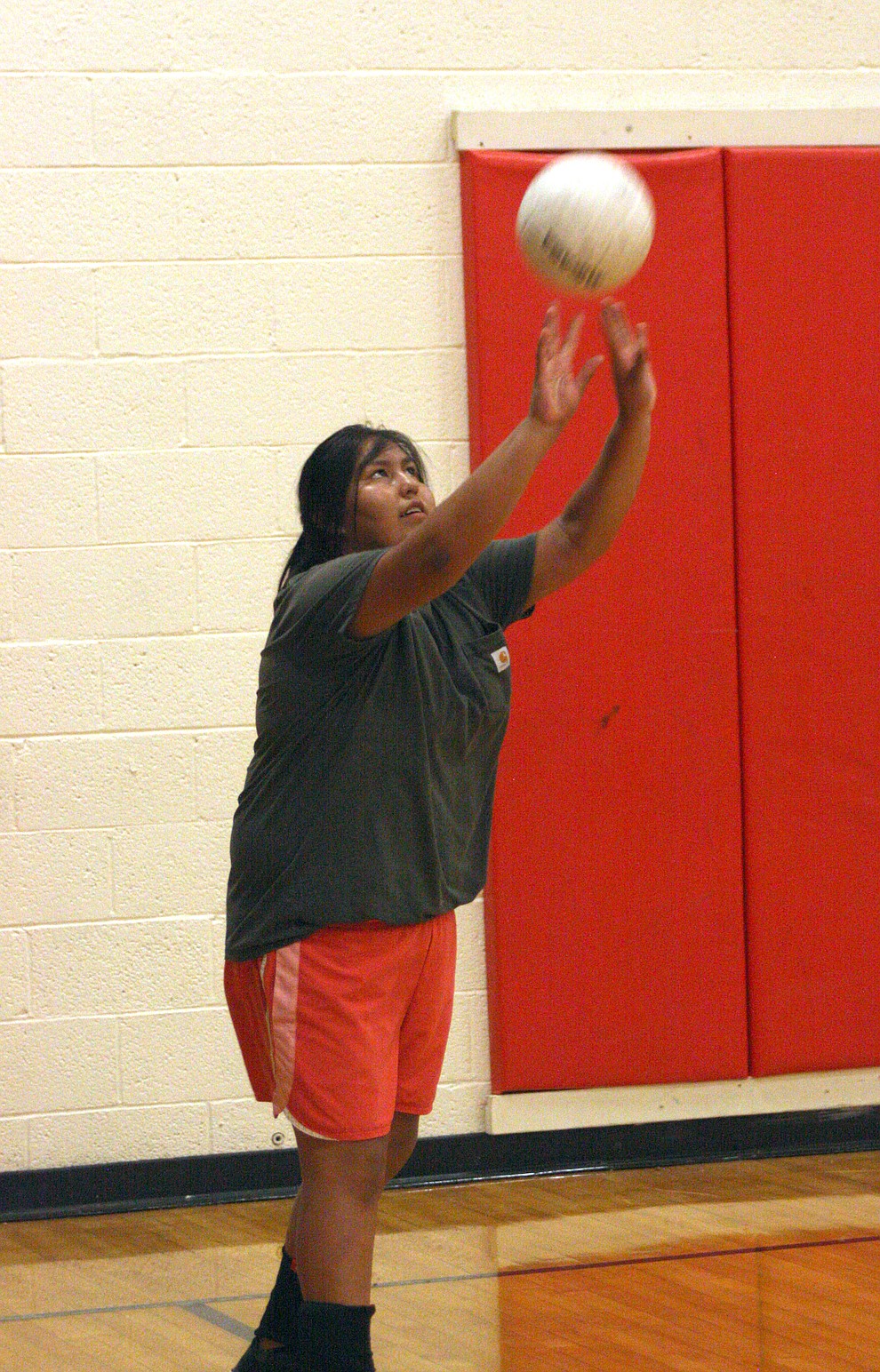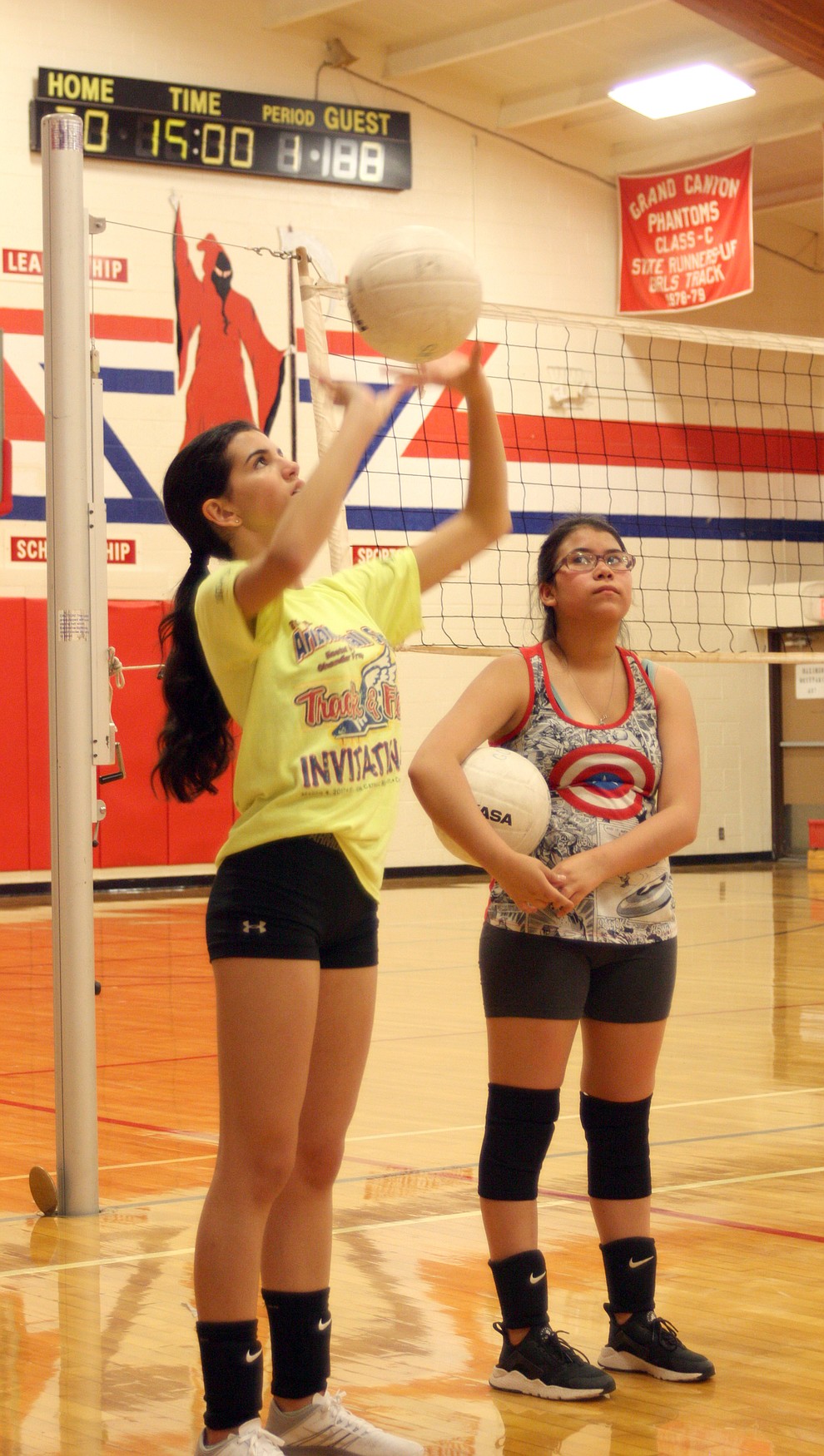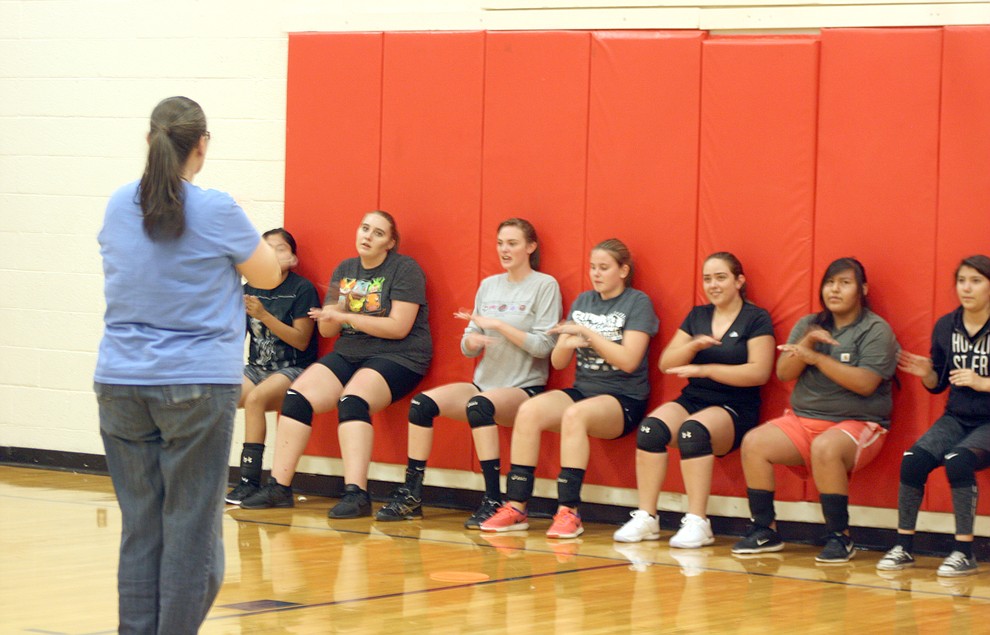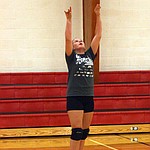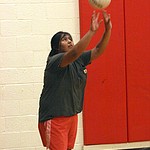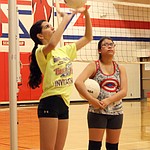 GRAND CANYON, Ariz. — The Lady Phantoms headed back to the court Aug. 7 to prepare for the upcoming season.
Head coach Barb Shields, who also serves as the school's food services manager, said she has 19 girls this year, more than she can remember having in the 10 years she's been coaching the team.
Shields is returning to the court after stepping down last year to settle into her new position. Also new to the team is assistant coach Pam Swiderski, who joined the Grand Canyon School staff this year as business office manager. Shields and Swiderski are both former players themselves and are eager to coach a team that has six incoming freshman and just as many seniors. Most of the girls have at least some athletic experience, Shields said, but the ones without have shown steady, encouraging progress.
"Im hoping to see a more aggressive team this year," Shields said.
The team went 7-21 last season, and Shields is hoping to improve that record behind senior leadership.
The season officially kicks off Sept. 1 with two games against central conference rival Ash Fork at 3 p.m. and 5 p.m. at Ash Fork.
More like this story
SUBMIT FEEDBACK
Click Below to: