Body found near Black Bridge identified as Texas doctor
Two children, ages 10 and 11, found safe
Originally Published: August 8, 2017 10:31 a.m.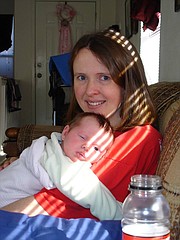 GRAND CANYON, Ariz. — Remains recovered near Black Bridge Aug. 3 are those of Sarah Beadle, who was reported missing Aug. 1 after she failed to show up for a campground reservation.
Park officials said her body was located about three-quarters of a mile from Phantom Ranch on the north side of the river. Park spokeswoman Emily Davis said the cause of death is not known at this time, but foul play is not suspected.
Beadle, a 38-year-old doctor from Fort Worth, Texas, was hiking with her daughter and nephew, according to her husband, Scott Beadle. She hiked down the South Kaibab Trail with the two children, ages 10 and 11, and had a reservation to spend the night at Bright Angel Campground, located along the same trail on the other side of the Colorado River.
The South Kaibab Trail has very little shade and no potable water along the way, conditions Beadle's husband believes led to her death. In a Facebook post, Scott Beadle said their daughter, Laura, had run out of water and was experiencing dizziness. He said Sarah Beadle then left the children in a safe location and went to find water and help. Along the way, he suspects, she made a wrong turn and got lost before succumbing to heat exhaustion herself. The children were found by another hiker and escorted to camp. They were then placed in the care of other family members.
Davis said circumstances leading up to Beadle's death are under investigation by the park and the Coconino County Medical Examiner, including when she became separated from the children and her path from where her backpack was found, near the intersection of the South Kaibab and River Trails, to the location where her body was eventually located.
Beadle's husband said she was fond of adventure and traveling.
In a news release, park officials said she had previously hiked the Grand Canyon and was considered an experienced backpacker.
"Sarah loved traveling with her family and sharing so many wonderful experiences with all of us," he wrote.
Because of the drop in elevation, the inner canyon is much hotter than the rim, and temperatures are frequently in excess of 100 degrees during the summer. Park rangers advise hikers to travel before 10 a.m. and after 4 p.m. to avoid the hottest parts of the day.
SUBMIT FEEDBACK
Click Below to: