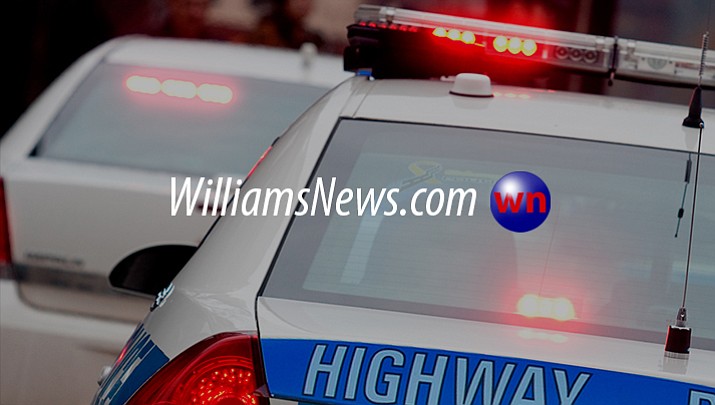 Originally Published: April 18, 2017 10:26 a.m.
WILLIAMS, Ariz. — The Williams Police Department (WPD) responded to a pedestrian versus vehicle accident near Cataract Road and Seventh Street at 4:50 p.m. April 13.
When officers arrived they found a 60 year-old male injured on the sidewalk. The man, who is from Beaver Dam, Arizona, had been walking with his girlfriend south on the sidewalk when a vehicle, driven by local resident Michelle Pruitt, jumped the curb and drove up on the sidewalk. The man, who managed to push his girlfriend out of the path of the vehicle, was struck by the vehicle.
The man was transported to Flagstaff Medical Center where he is in critical condition with several traumatic injuries, including a skull fracture and multiple broken bones.
The police department said Pruitt, who had her 12 year-old son as a passenger in the car, fell asleep at the wheel. WPD believes she was impaired at the time of the accident. A search warrant was served on the vehicle and according to WPD, a substantial amount of methamphetamine and drug paraphernalia were found in the vehicle. WPD arrested Pruitt and transported her to the Coconino County Detention Facility where she was charged with an aggravated DUI, DUI to the slightest, three counts of possession of drug paraphernalia, two counts of possession of dangerous drugs and two counts of aggravated assault.
WPD is actively investigating the accident.
More like this story