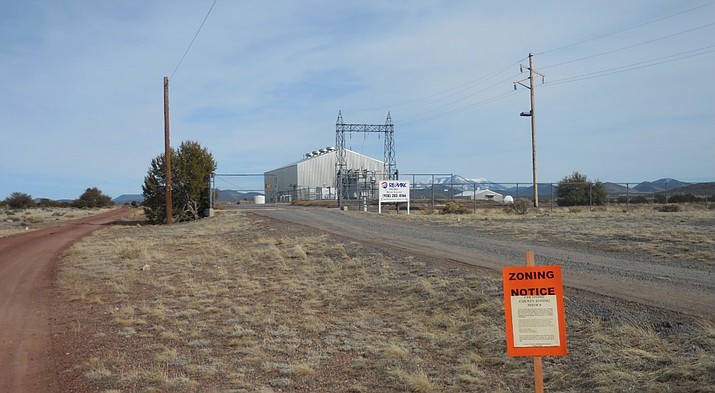 Originally Published: April 11, 2017 11:21 a.m.
To the editor:
In reference to your article dated March 29, the Good Earth wood processing plant proposed south of Valle on State Route 64 is of serious concern to local residents, as well as the state agencies affected.

Besides the concern of residents of Howard Mesa, in which this project is planned, there will be serious concerns with the effect on Highway 64. This has a direct effect on ALL residents of Williams.
Good Earth projects 100 or more log trucks per day or about one every nine minutes. That is just going to the site which is at milepost 204. Those trucks will be returning southbound after unloading their logs. There could be 100 or more trucks carrying finished product making that round trip.
These heavy trucks traveling in all weather including snow and ice provide an added danger to all drivers on 64. How many times are we run off the road by impatient tourists or locals passing slower campers and delivery trucks as well as slower cars? These same people will not want to follow ANY large vehicle no matter the speed and will cross solid yellow lines to do so. Besides the direct effect on drivers' safety, there is concern about a quickly deteriorating highway.
Millions of people visit the Grand Canyon and this is the preferred route. The added wear caused by these trucks will result in road repairs and delays more so than Interstate 40. Add to that the likely event of a logging truck losing its logs by averting an oncoming passing car or slick roadway or other situation. Can ADOT ensure a safe turnoff at milepost 204 to allow the trucks to safely exit the highway, but of greater concern, can they provide a safe left turn back onto the highway?

The project entrance is at the top of a rise that can't be seen going north until you're right on it and facing the side of a truck making a left. Add this project to the DPS highway patrol's workload. Consider that with the deterioration of 64, the increased traffic hazards and most tourists will avoid 64 and Williams altogether and go to Flagstaff and State Route 180.
As president of the Howard Mesa Property Owners Association, we are firmly against this project for the noise and constant lighting this will create. It is being placed smack dab in the middle of our community. We have restrictions against commercial endeavors and this is a big one.
I'm all for businesses expanding but what's wrong with Garland Prairie, where other mills are established? I request that ADOT and DPS deny this project going forward. I request Coconino County deny this also since Highway 64 is an historic highway. If it is somehow approved, then I will request that I be allowed to put up a Quik-E-Mart, cheap gas and a strip mall, since I'm right next door at milepost 206 and directly on Highway 64.
Clifford Hall,
President Howard Mesa POA
More like this story