Lady Vikes open season with win, second in tournament
Originally Published: September 20, 2016 5:13 p.m.
Photo Gallery
Ash Fork Volleyball Tourney Sept 9 11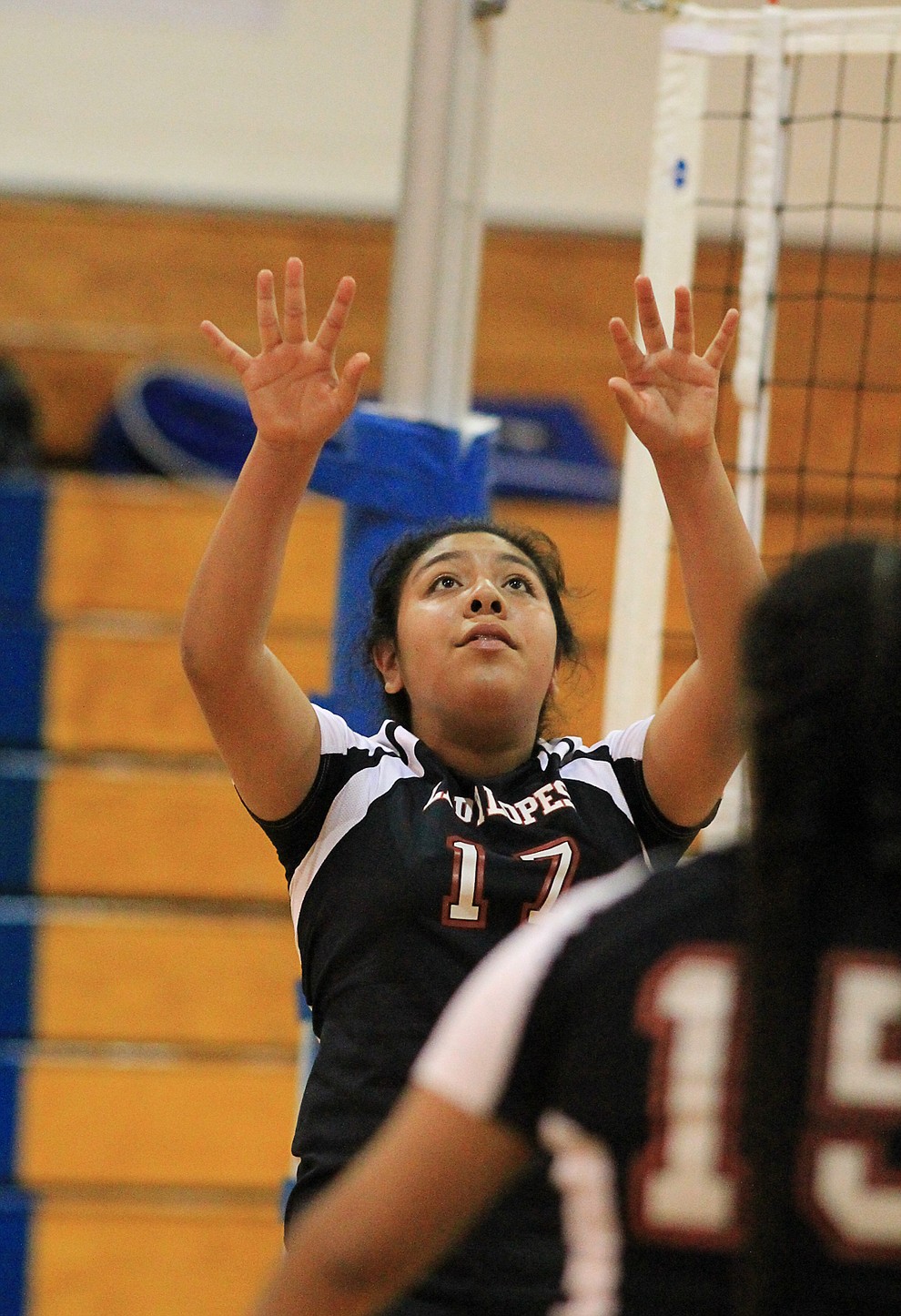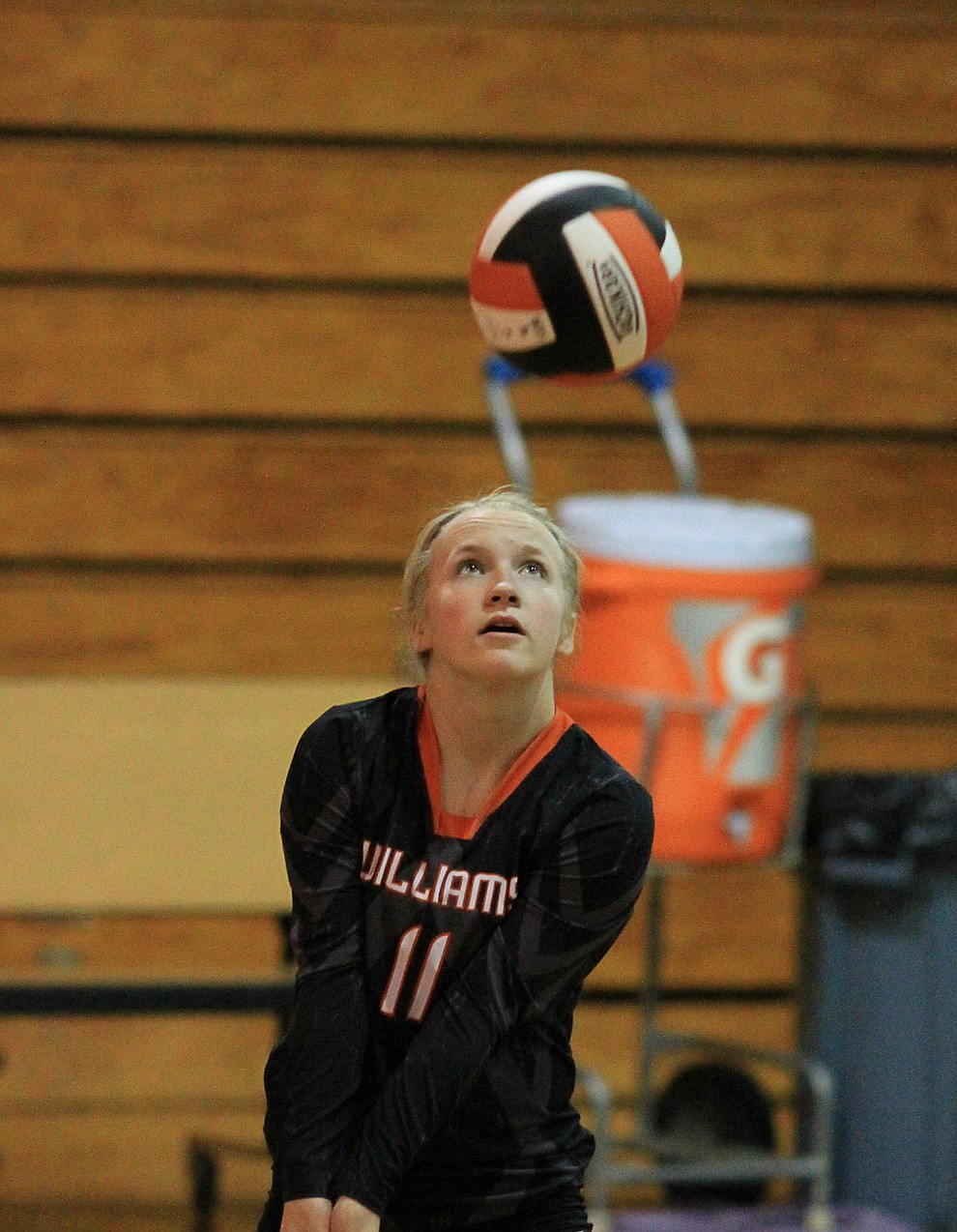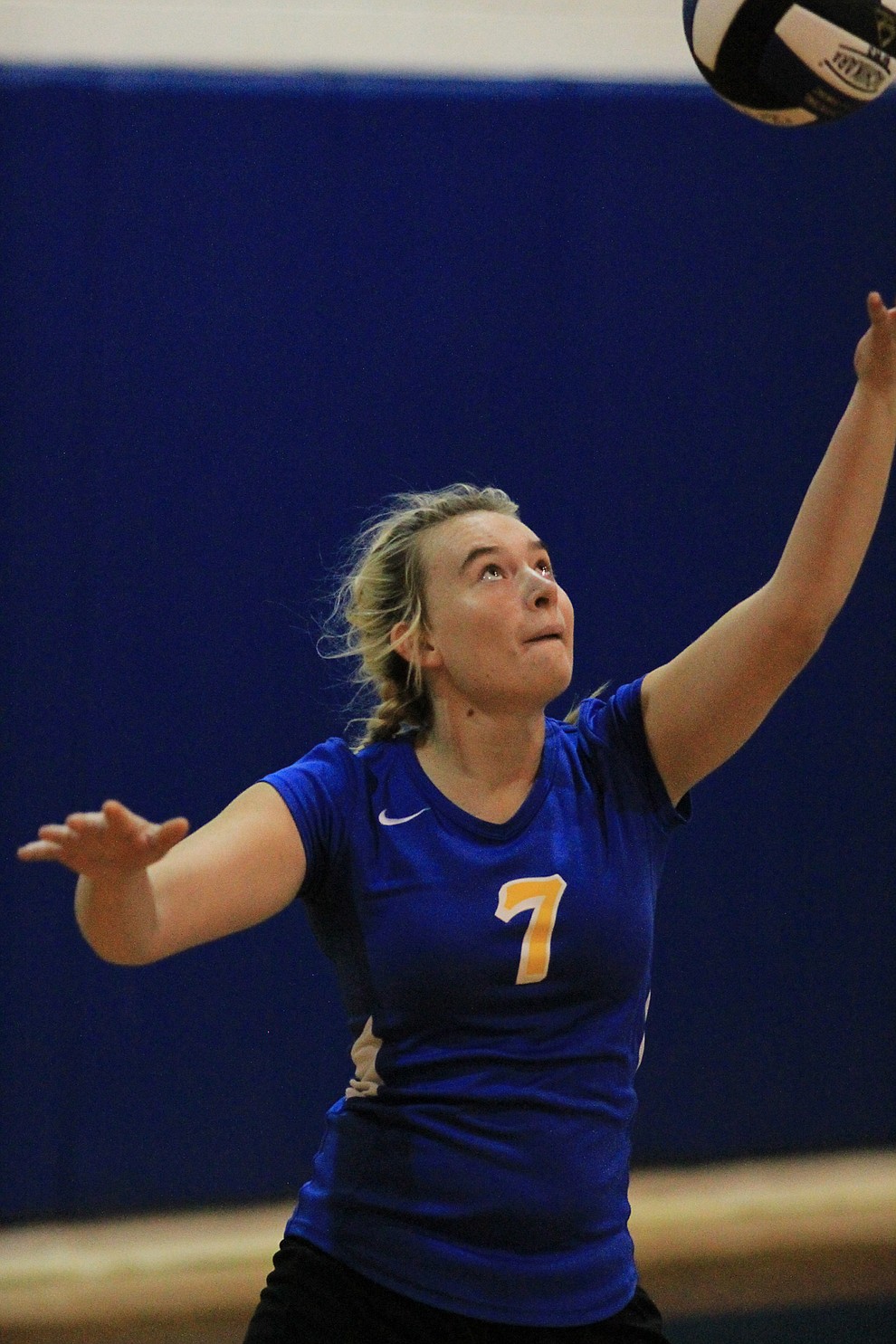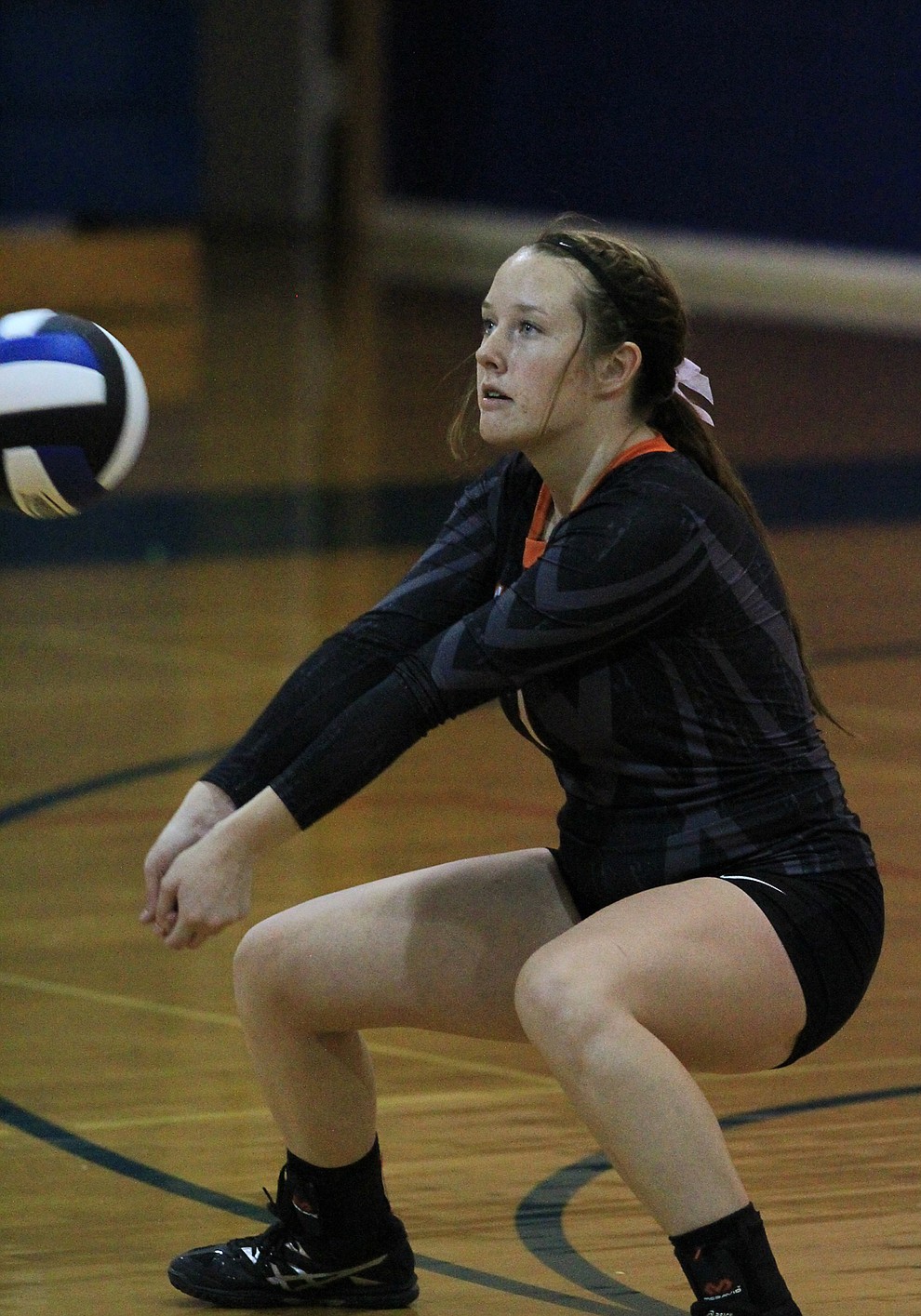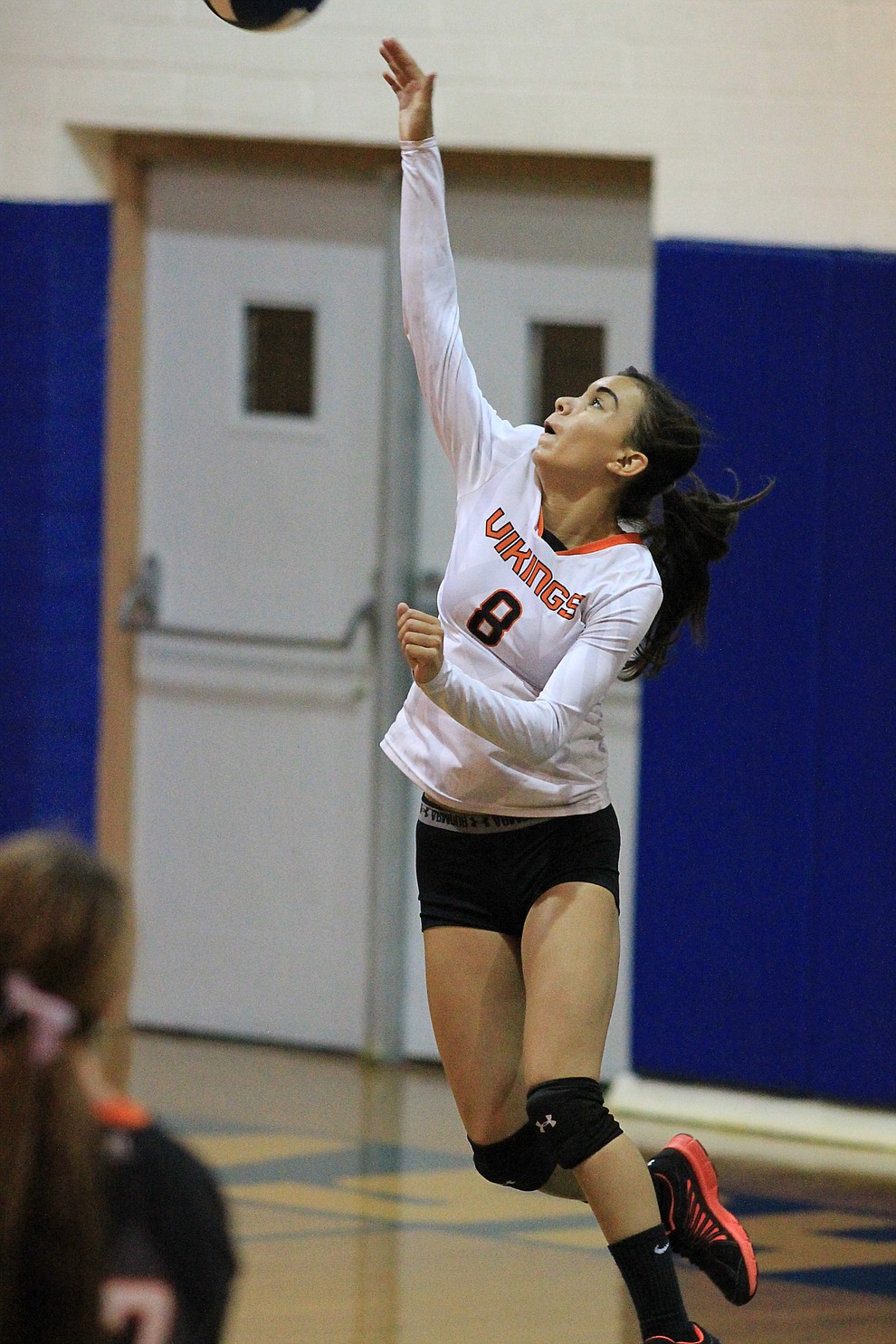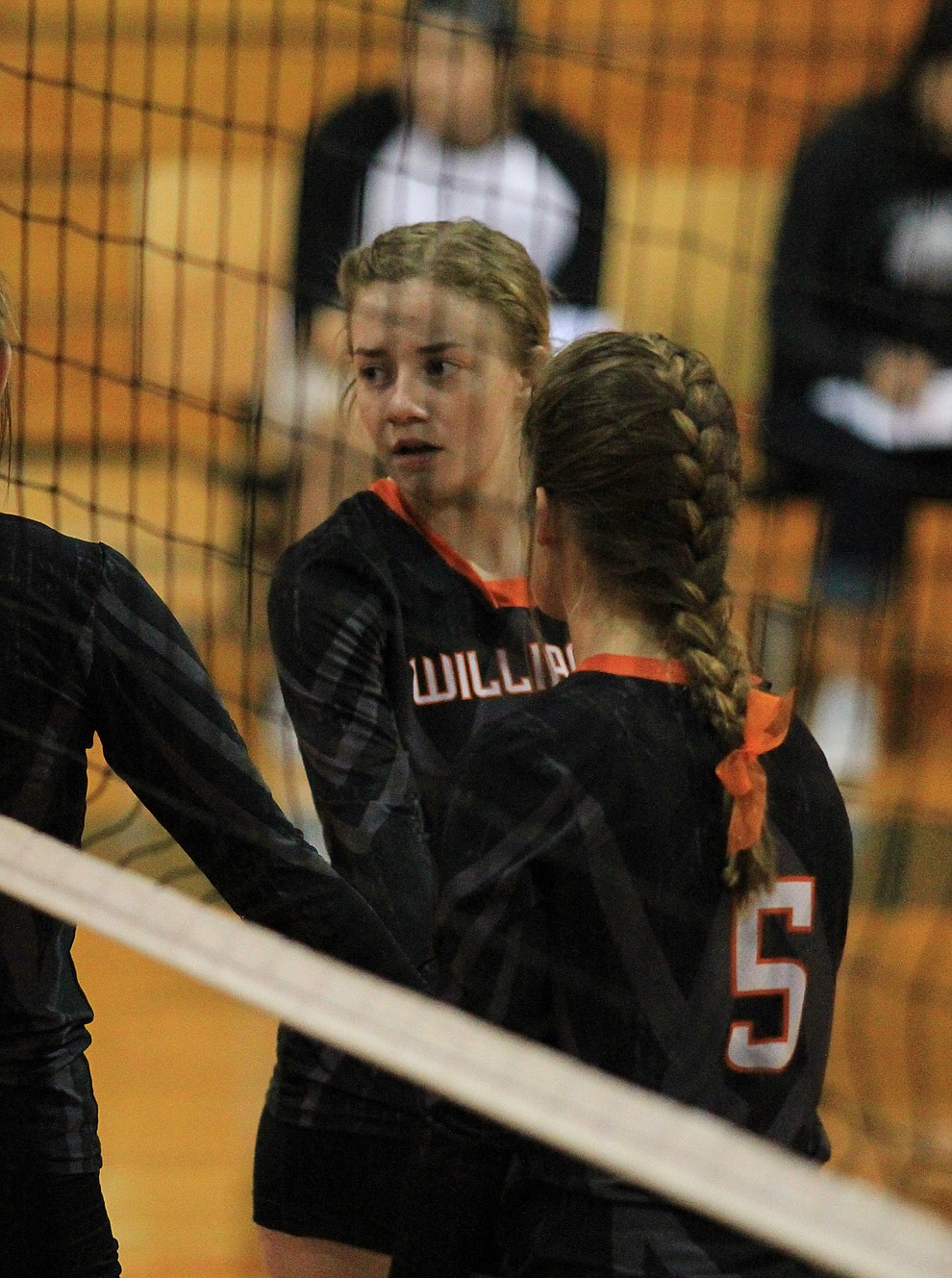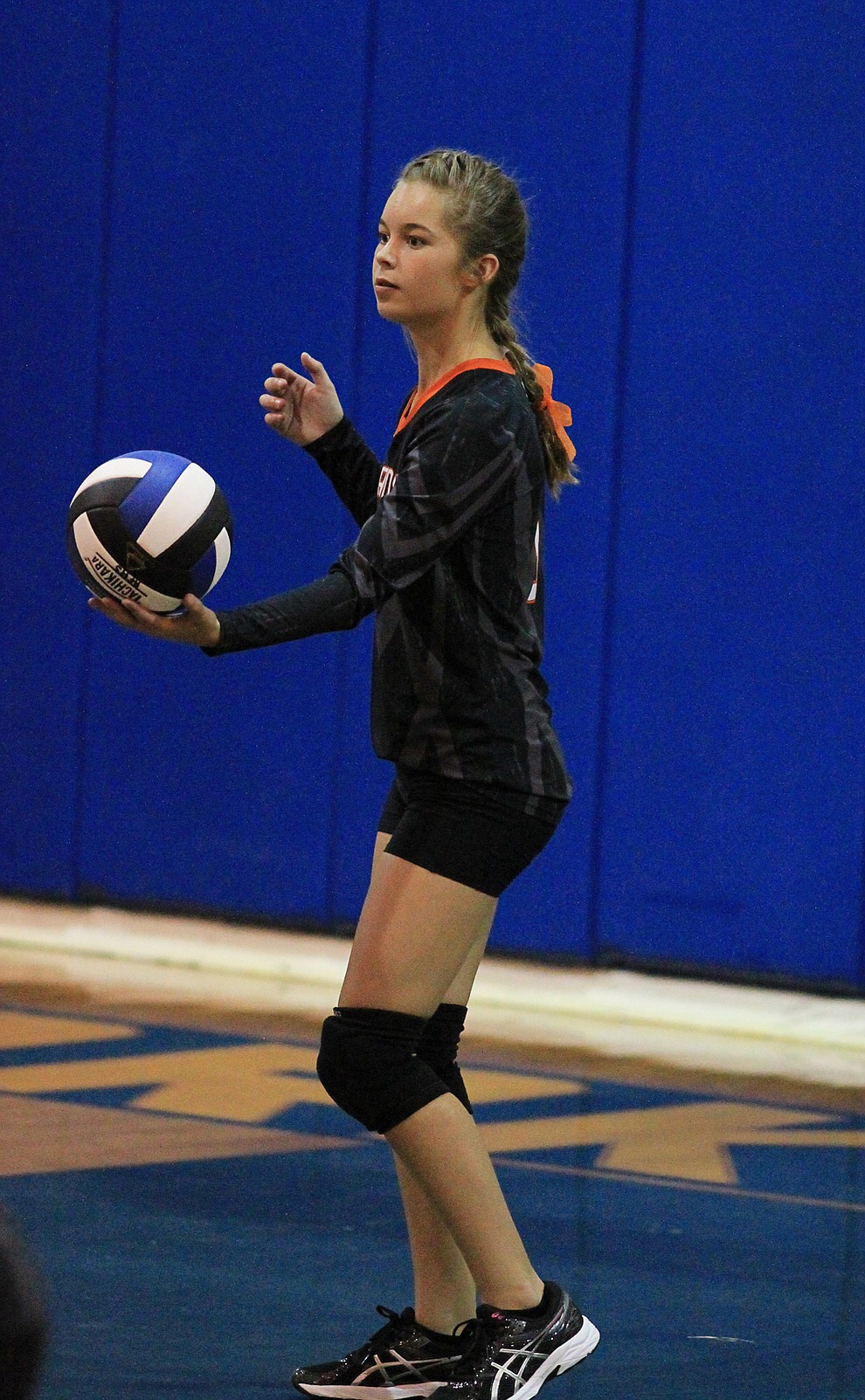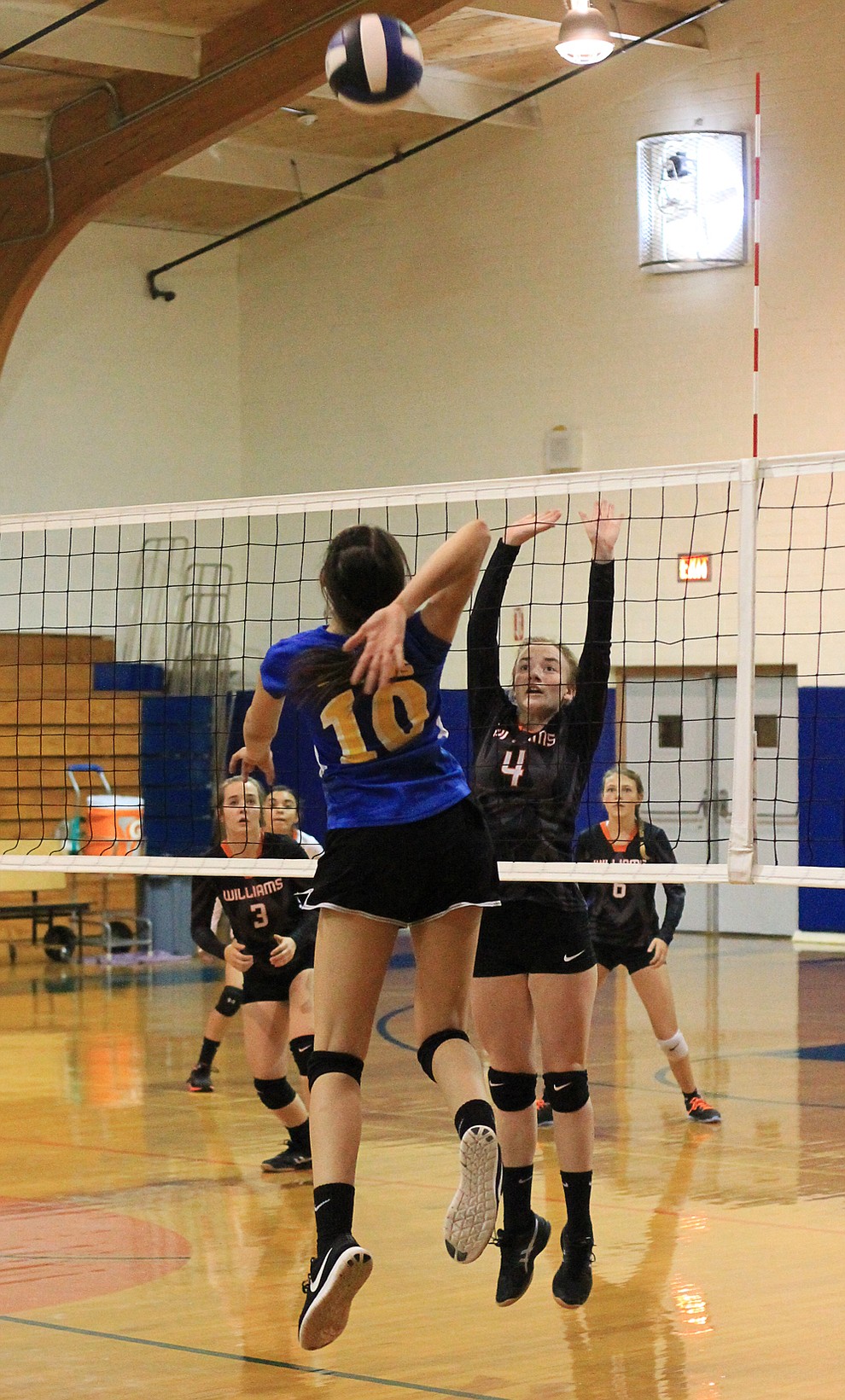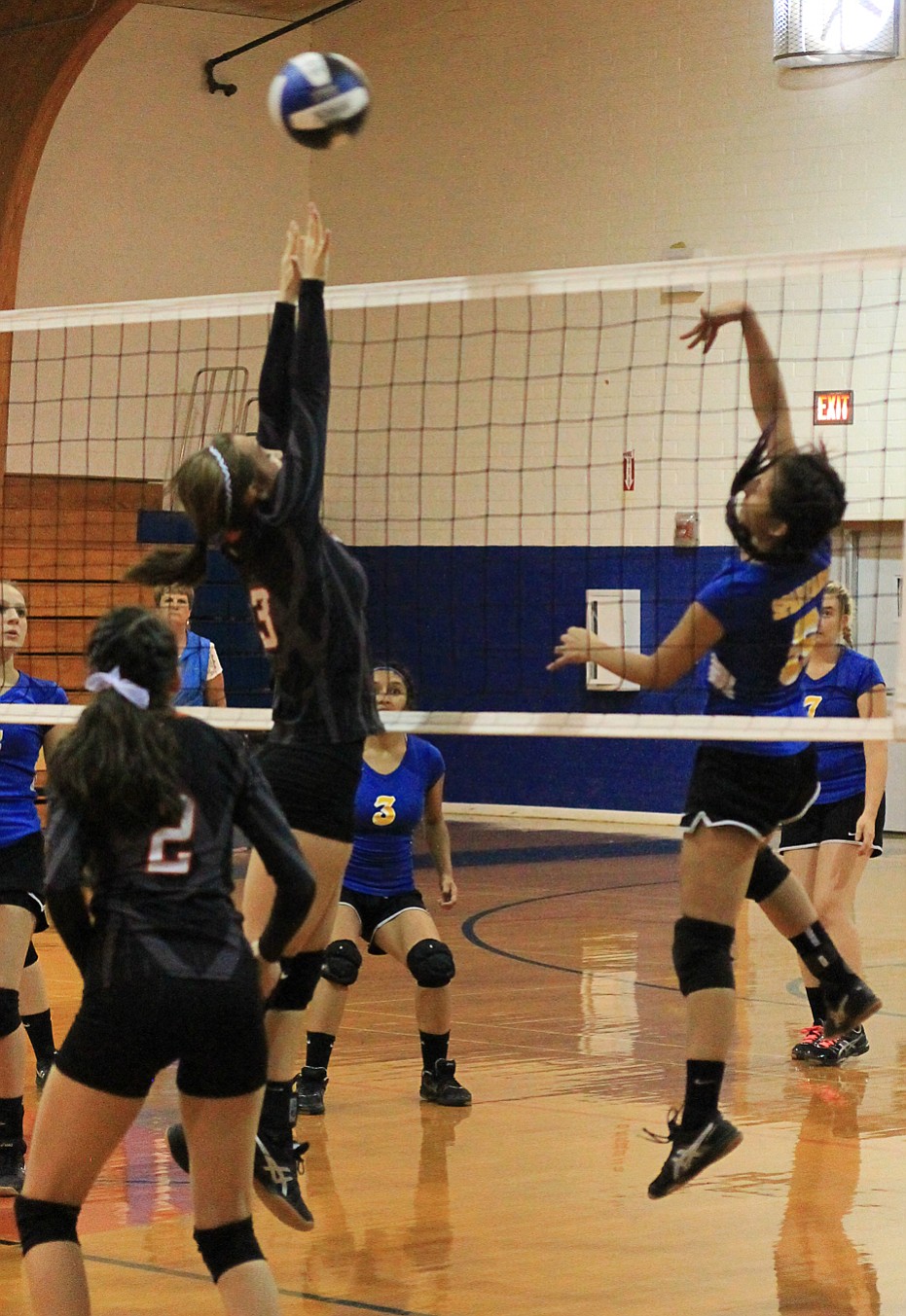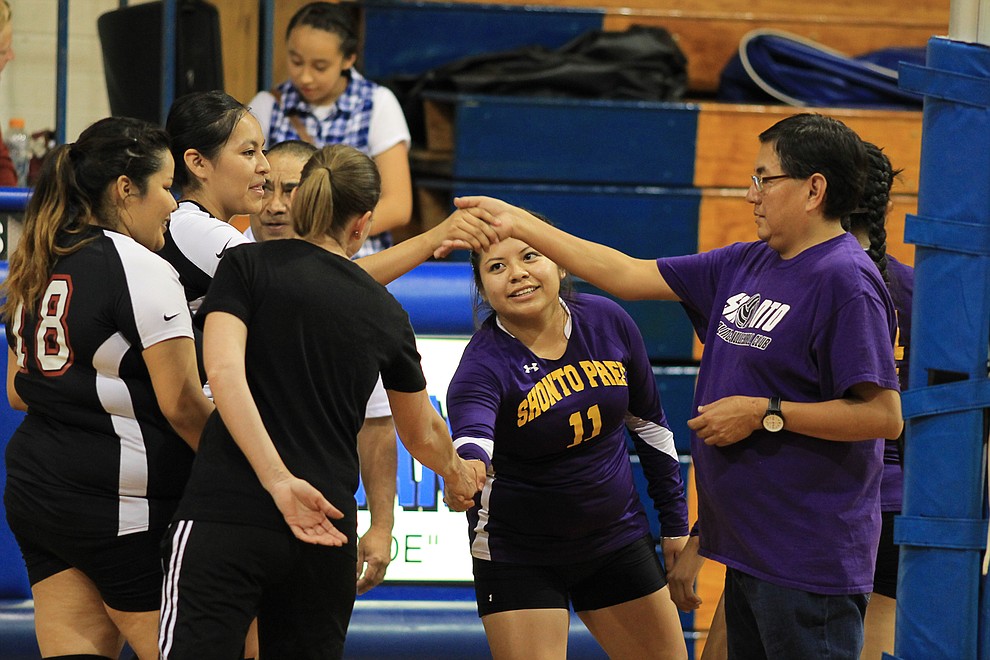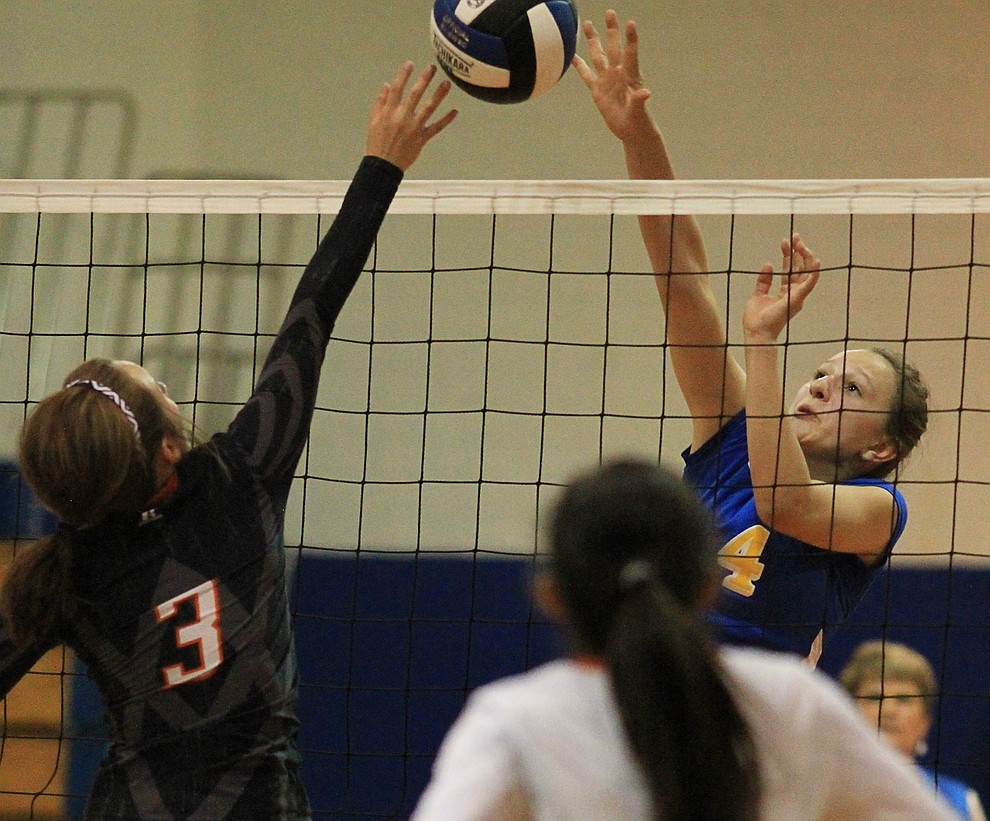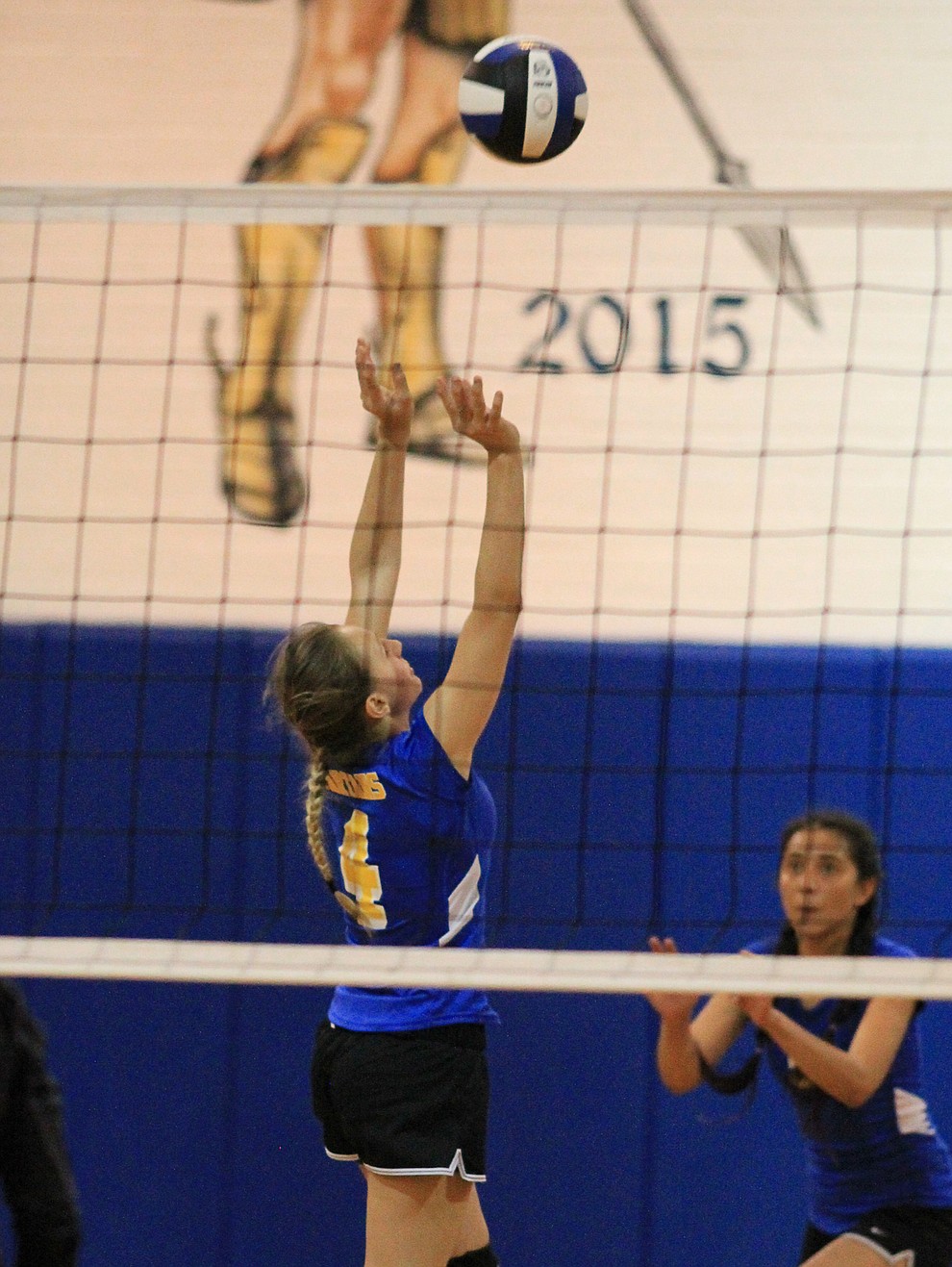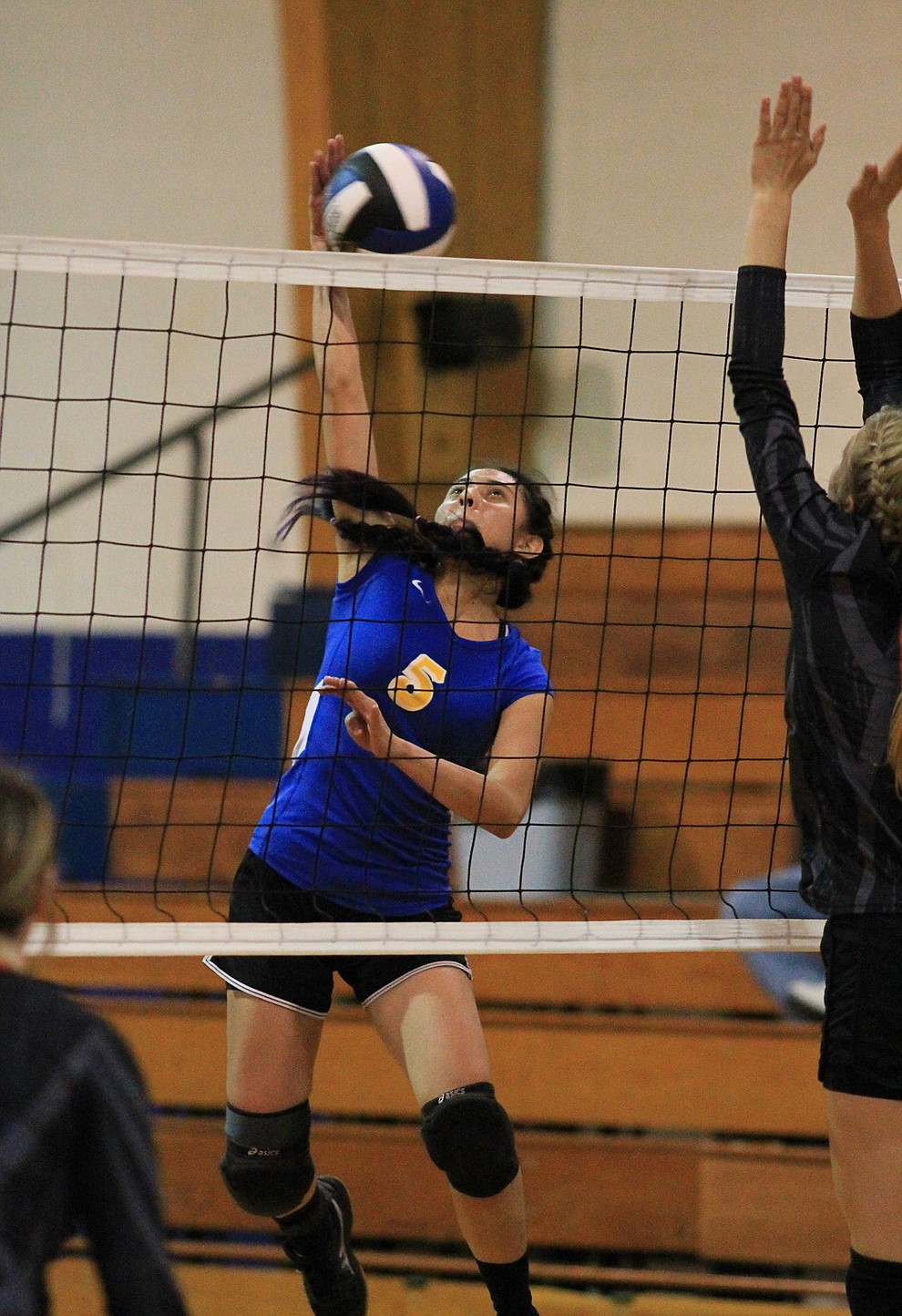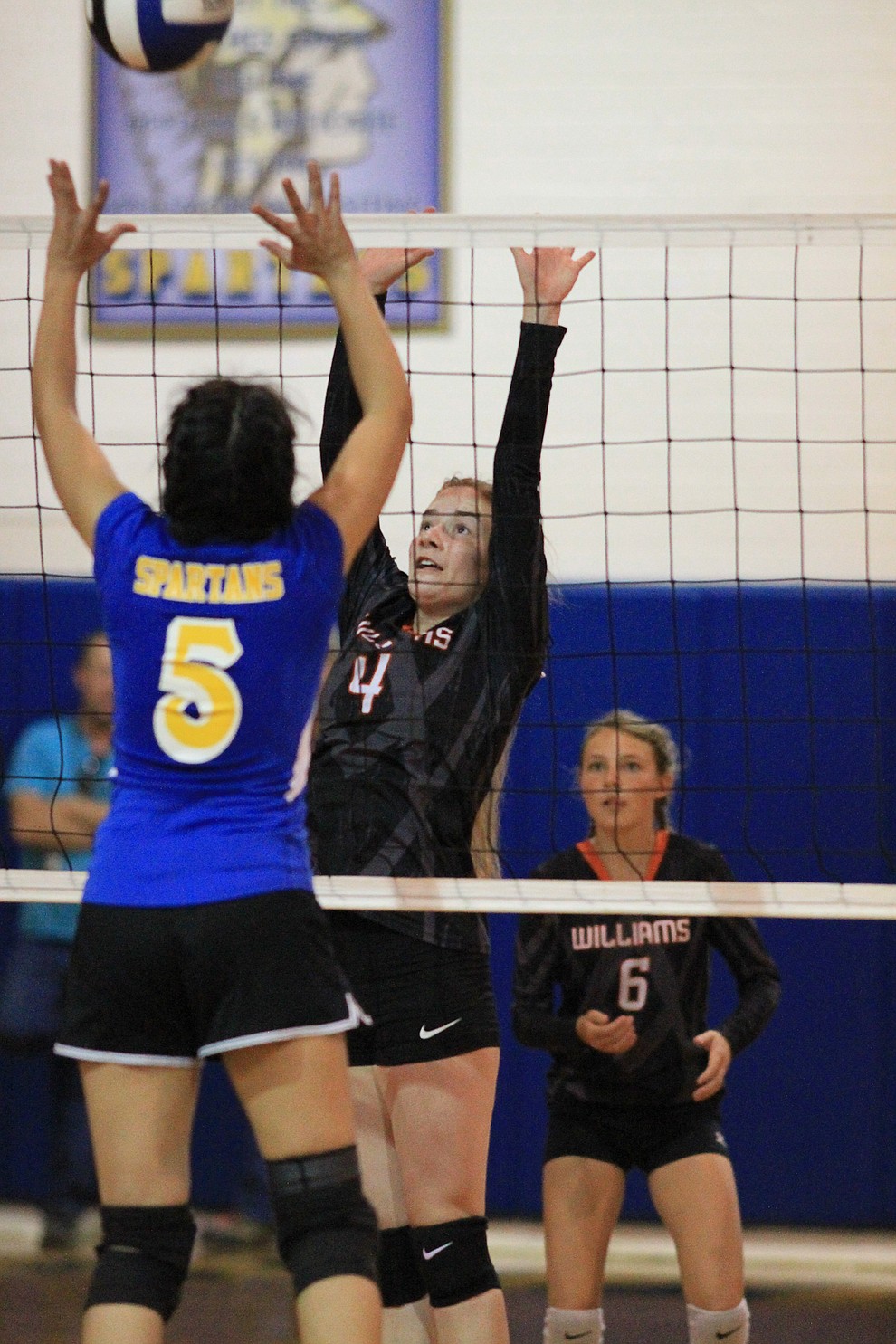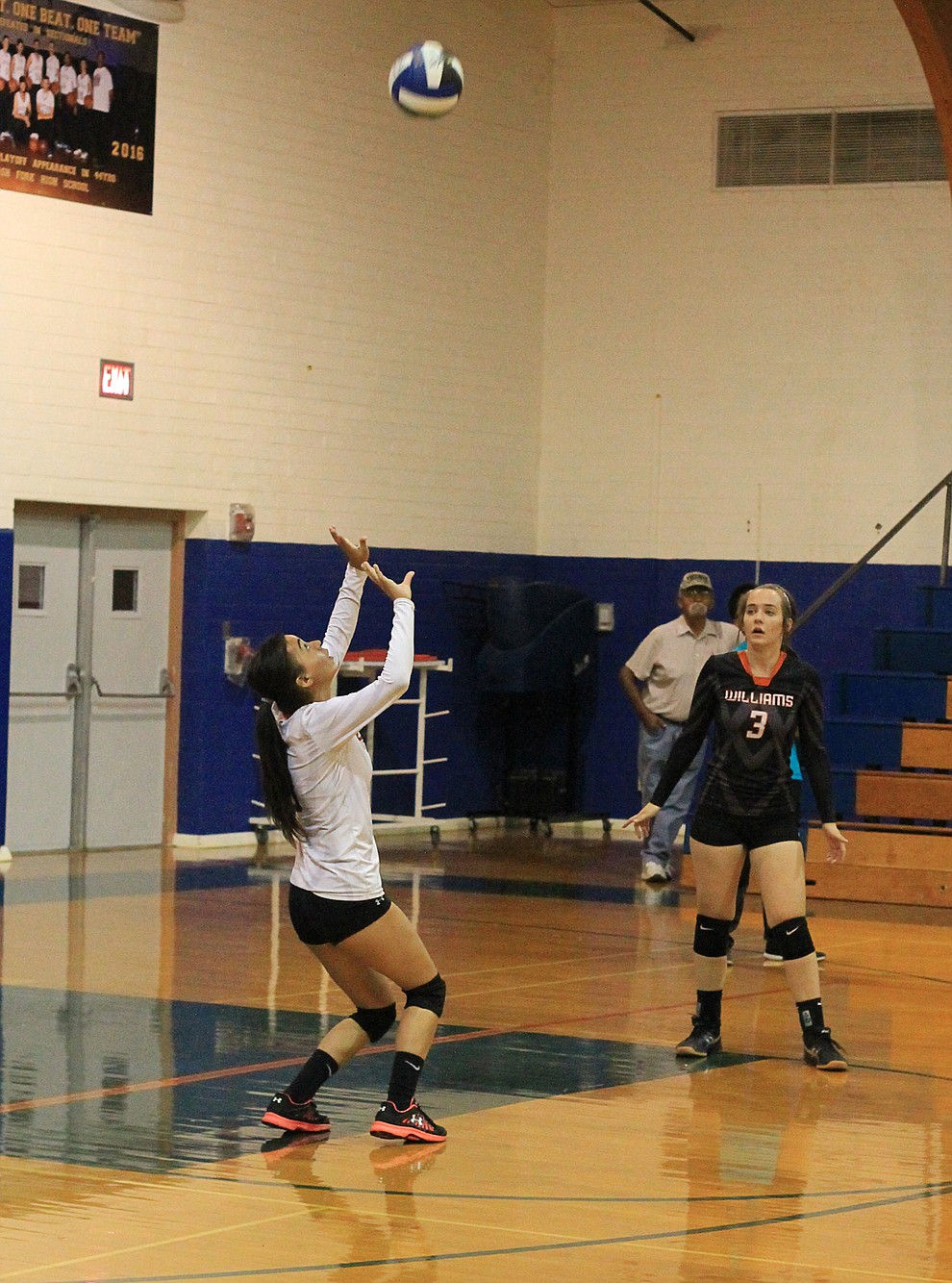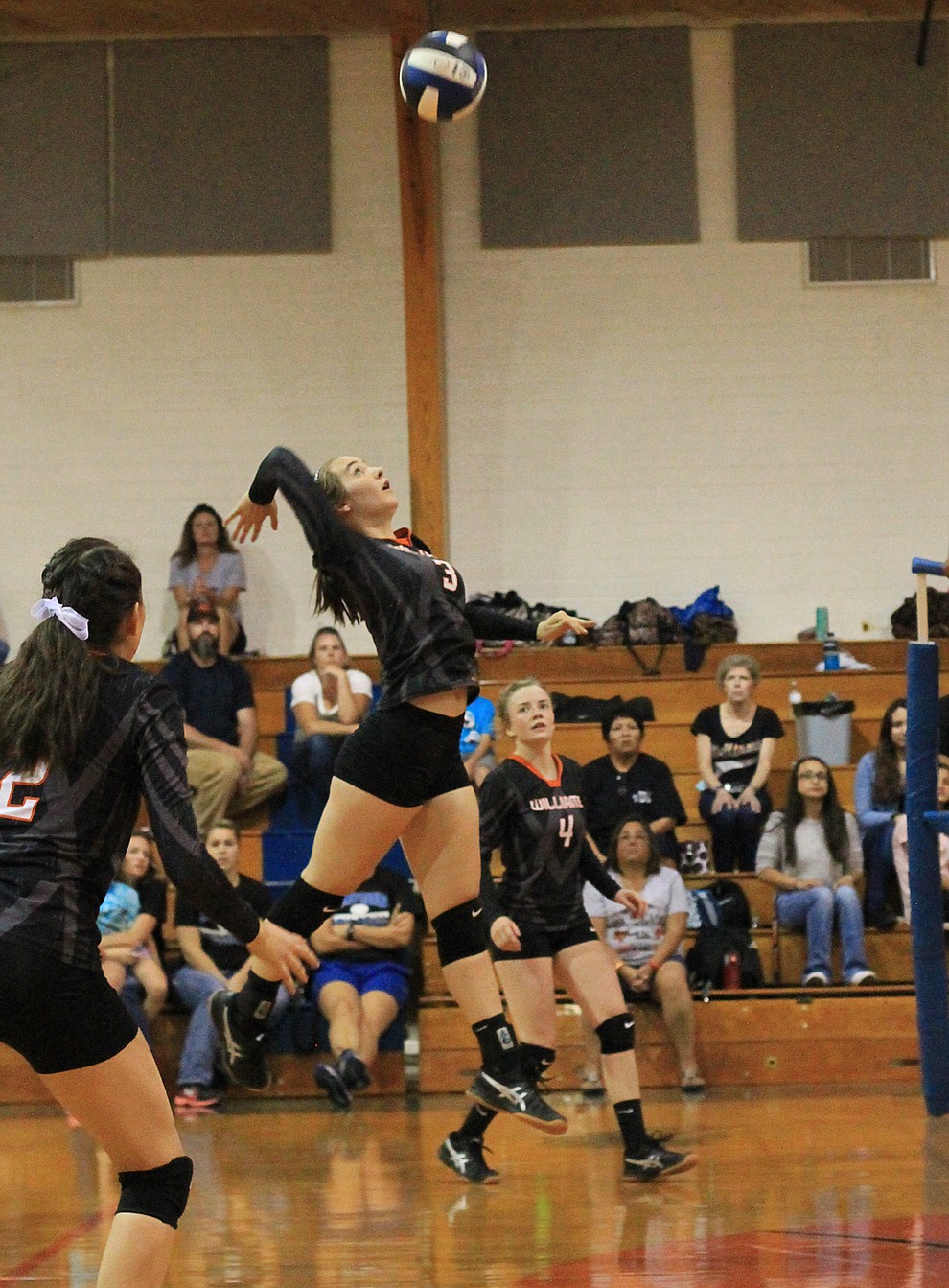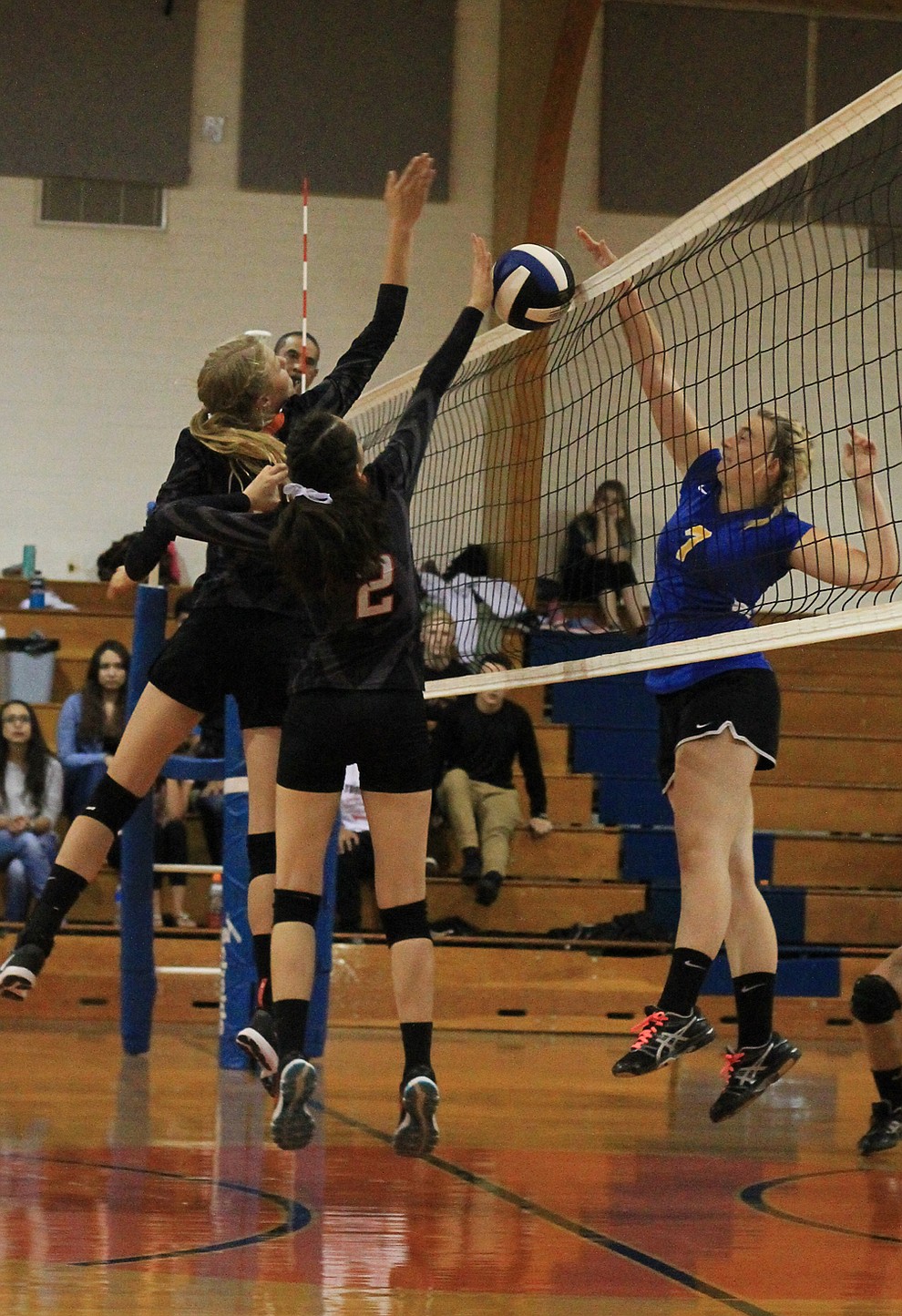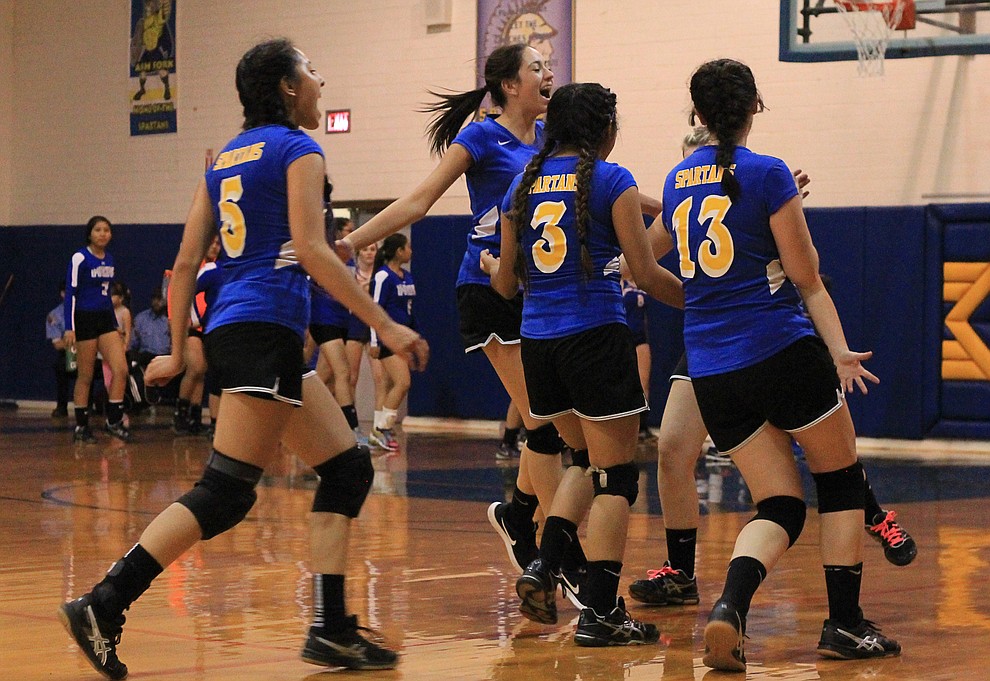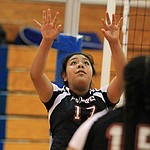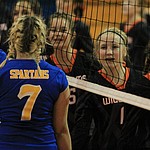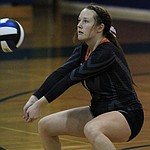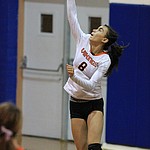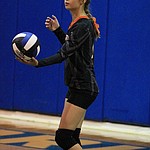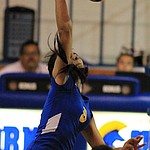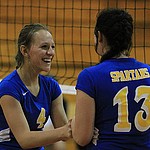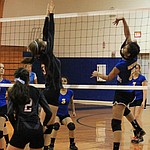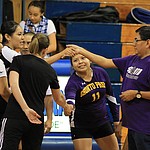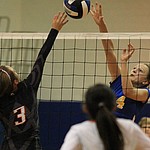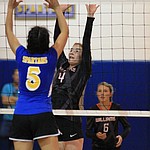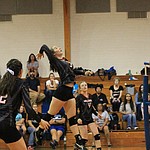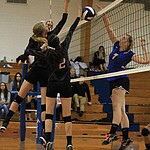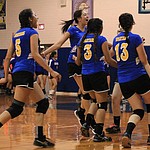 WILLIAMS, Ariz. — The Lady Vikings opened their season with a home win against Flagstaff Basis Aug. 30 despite three new players who had yet to play in a varsity matchup. The Vikes defeated Basis in three easy sets.
"We are basically a whole new team even though we do have five returning players," said varsity coach Chesney Grantham. "We are moving people around to do what is best for the team."
Junior Veronica Hernandez not only moved up from the junior varsity squad but took on a new position as a setter, in contrast to her previous position as an outside hitter. Freshman Madison Olson and Maegan Ford were also added to the lineup. Both players played for Grantham on the middle school team and worked hard over the summer to fine tune their skills and earn their spots on the varsity team.
Returning players include Seniors Rheanon Koss, who has been moved from a right side hitter to a middle blocker, and Kami Batterton, who remains an outside hitter. Batterton was named by the Arizona Republic as one of the Top 25 Players to Watch in the state of Arizona. Surrounding the seasoned players is a young team of juniors and freshmen. Destinee Pennington, Rylie Heap and Page Kmetz have played on the varsity level in previous years.

"We moved Rylie outside and Destinee has switched to playing back row for our setters," Grantham explained. Grantham also said middle blocker Kmetz's knowledge of the game has increased her presence on the court has improved.
"She just shows up out of nowhere," Grantham said. "She has varsity experience and maturity."
Since August, the Lady Vikings have gone 4-0 in regular season play, beating Grand Canyon, Flagstaff Basis, Bagdad and Mayer.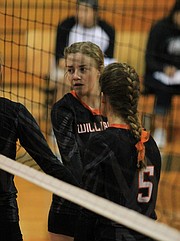 Youth and inexperience as a team became apparent in the Ash Fork Spartans Tournament, where the Lady Vikings placed second overall. It was a disappointing loss, in which the Vikings full potential was not on display.
"We had a lot of errors," Grantham said about the team's tournament play.
"I think the girls were disappointed in themselves. But it shows me what we need to work on to be successful in the future."
The Lady Vikings did have some favorable highlights throughout the two-day tournament which took place in Ash Fork on Sept. 9 and 10. Heap had an impressive 99 percent serving average. Pennington was equally impressive on serves and proved why she acts as a defensive specialist with 56 digs.
"There were some good things," Grantham said. "The girls played hard throughout most of the tournament. Now they know what they need to work on and we can become stronger as a team. Second place is not bad. We came in third last year so this is a step up."
Building on that notion, the Lady Vikings took on the Mayer Wildcats, defeating them in three sets to win the game. Batterton and Koss helped the team offensively. Batterton had eight kills and Koss had five. Olson provided ten assists to set up the hitters and also had a team high five serving aces, including the game winning serve.
"We worked hard all week fixing her serve," Grantham said. "She trusted her coaches to make some tweaks and it really showed in this game."
Other notable mentions were Hernandez with 20 sets and Pennington with 19 digs.
"We played very well," Grantham said. "There are still some things that both the coaches and the girls have identified we need to work on, but we can see the girls working better together and building the trust they need to succeed."
The team resumed practice on Sept. 14 to prepare for the Mogollon Mustangs who were also ranked by the Arizona Republic as a top volleyball program in the division. The Mustangs came into the matchup with a 4-0 record after defeating Cibecue one night before taking on the Vikings. To prepare for the Mustangs offense, Grantham brought another player onto the court. In her second year playing volleyball, and standing 5 feet 11 inches, Junior Tori Maebe was brought to add height at the net. Maebe provides blocking coverage to help the Vikings defense against strong hitting teams.
"Tori is tall. Though she may not block every hit, she gives the other teams hitters something to think about with her presence." Grantham said, "That tall of a person at the net can be intimidating."
Against the Mustangs, Maebe had two blocks and one kill to assist her team. Height at the net was not enough to deter Mogollon, who beat the Vikings in four sets. The Lady Vikings won the first set 25-22 but unforced errors and slow play attributed to match lost to the number two team in the conference.
"We started off really well in both the first and second game," Grantham said, "but we made errors and lost momentum. After that, it was difficult to pick ourselves up and play like I know we can."
Batterton and Koss again led the team with offensive kills. Batterton had nine and Koss had six. Heap was 13 of 13 from the serving line. Pennington had 23 digs. Ford had 13 digs and 10 back row offensive attempts. Setters Olson and Hernandez each contributed more than 30 sets to help their team's offensive play. The matchup had highlights but the Vikings struggles in other areas did not allow them to compete at a level they aspire to.
"We still have some things we need to work on," Grantham said, "It's very early in the season and we can learn from our mistakes and get better. We see Mogollon a few more times, the next matchup should be better."
Lady Vikings Volleyball faces the Mustangs at home Oct. 11. Vikings Volleyball will continue with a home matchup against the Seligman Antelopes on Sept. 24.
SUBMIT FEEDBACK
Click Below to: