Young Lady Phantoms team comes together at mid-season

Originally Published: October 4, 2016 11:05 a.m.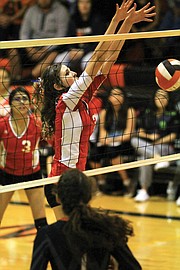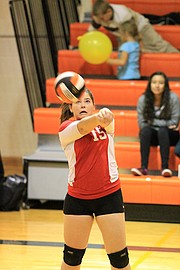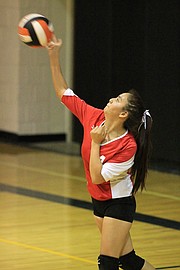 GRAND CANYON, Ariz. — Halfway through the season, solid evidence of a young team learning to play together is beginning to emerge.
Four juniors, a sophomore and two freshmen make up the Lady Phantoms varsity volleyball squad. Some of them, according to head coach Gretchen Bilton, have never played together before, even at practice, making it difficult to gel as a team.
But they're learning, she said, and it's beginning to show.
"We have a very young team," she said. "We're working on coverage for defense since we struggle there. They're learning to work as a team."
Some of the players are stepping up in their team roles.
Savannah (Perkins) has really impressed me at the net," Bilton said. "She comes across as really timid, but she can definitely hold her own at the net."
"Caylie (Miles) has had some great digs in the back row," she added. "She's never played before, this is her first year, so I'm really proud of her. She's got great athletic ability. Jessica Rossmentor, she's just a great all-around player, she can pick up anything we need her to."
SUBMIT FEEDBACK
Click Below to:
More like this story