Tis the season for big game hunting

Originally Published: December 13, 2016 11:05 a.m.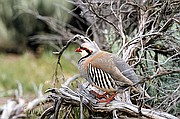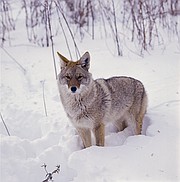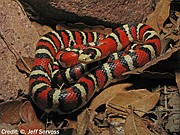 GRAND CANYON, Ariz. — Still frigid air, calm forests, and the light crunch of snow beneath your boots: the pine forests of northern Arizona draw hundreds of hunters to the area each winter to hunt everything from birds to big game.
The variety of wildlife in northern Arizona is diverse, offering hunters the opportunity to bag animals such as mountain lions, elk, fish, birds, javelina, bear, and even some reptiles. Strict take limits are in effect to keep the wildlife populations at safe levels, and some species, such as antelope, elk and bear require hunters to enter a draw for special hunt permits.
A license is needed to legally hunt and fish in Arizona — they're available by contacting the Arizona Game and Fish Department (AZGFD) at (928) 774-5045. Hunters who are not Arizona residents can use a mail-in form to request special-use or short-term permits during their visit.
The following wildlife are currently in season locally: bear, bighorn sheep, bobcat, buffalo, chukar, coyote, deer (firearms and archery), dove, foxe, mountain lion, quail, rabbit, sandhill crane, snipe, squirrel and waterfowl.
Draw applications for elk and pronghorn antelope are now being accepted. The draw takes place the second Tuesday in February — all applications and fees must be submitted prior to the deadline. According to AZGFD, applications are processed through a random number generating program three times. The first pass applies to accumulated bonus points; points, or extra numbers, are awarded for hunter loyalty programs, completion of hunter education, and other activities. Applications are scanned for first and second choice permits, and if enough permits are available for all persons named on the application, tags are granted.
Twenty percent of the big game tags will be awarded in this way, with a 10 percent non-resident cap. Next, random numbers will be reassigned to each remaining application, which will be processed twice more; once through a first-second choice pass, then through a third-fourth-fifth choice pass, until all tags are awarded. Anyone who submits an application but is not successful in the draw will receive a refund of fees paid. If any tags remain after all draw applications are processed, they will be made available to the public on a first come-first-served basis.
Species that require a draw are elk and pronghorn antelope (February); deer, fall turkey, fall javelin, bighorn sheep, fall buffalo and pheasant (June); and spring javelina, bear, turkey and buffalo (October). Although the draw for the spring big-game hunt closed in October, there may still be leftover tags available for purchase in some regions. A list of any leftover permits can be found at www.azgfd.com/Hunting/Draw.
A few tags are also available through the Arizona Big Game Super Raffle and other non-profit wildlife conservation organizations. These tags are unique, allowing the holder to hunt for one trophy animal across the entire state for 365 days, regardless of season. These tags are auctioned or raffled off and all proceeds are returned to AZGFD to help manage the big game species through wildlife and habitat management. AZGFD works with the Arizona Habitat Partnership Committee (AHPC), which was originally established to help curb elk and livestock conflicts. There are currently 10 local habitat partnership committees and one local affiliate across the state.
Winter hunting often rewards participants with fewer crowds and plump animals, but more precautions also need to be taken in the snow and freezing temperatures. Long, patient waits in sub-freezing mountain air can take a toll on the body and may require layered clothing, warm boots, and a hat or scarf to protect the head and face. The U.S. Forest Service recommends dressing in bright clothing, as white or tan can be mistaken for a deer tail, and placing an orange vest on your dog if it will be accompanying you.
---
SUBMIT FEEDBACK
Click Below to: