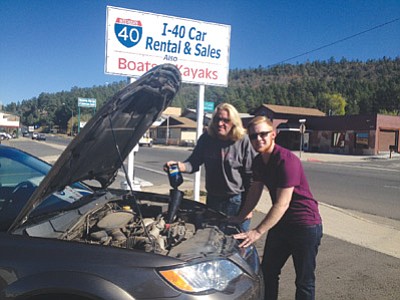 Originally Published: November 4, 2014 11:07 a.m.
WILLIAMS, Ariz. - A free car care clinic will be offered on Sunday, Nov. 9, to all single women and senior citizens.
The clinic will be held at I-40 Fleet Services, 441 E. Route 66 between 1 and 4 p.m. Attendants will inspect fluid levels, belts, tire pressure, and basic vehicle condition in preparation for winter driving.
The event is sponsored by Car Quest with members from Christ's Church of Flagstaff's, Williams Neighborhood Group will help to staff the event. Refreshments will be provided to customers while their vehicles are being serviced. More information is available from Daniel Miller at (816) 719-8470.
More like this story