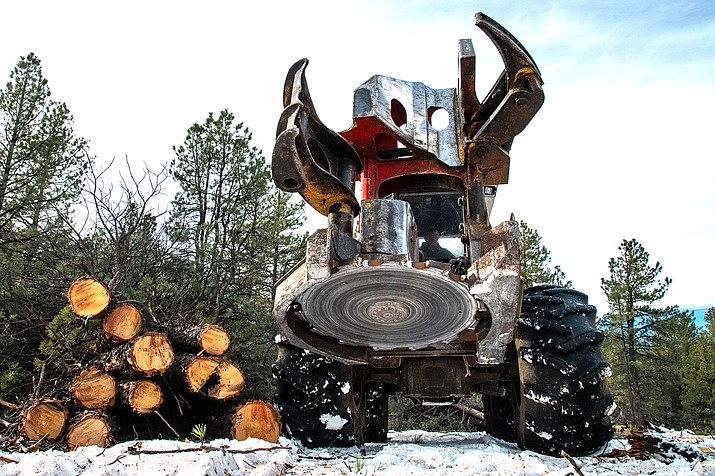 James Perkins, of Perkins Timber Harvesting, operates a feller buncher to remove trees on the Williams Ranger District's Isham Task Order, in December 2018. The Isham Task Order is part of the Four Forest Restoration Initiative. (Photo/Kaibab National Forest)
Stories this photo appears in:

WILLIAMS, Ariz. — The Arizona Public Service Co. has determined the Cholla Power Plant near Joseph City is a feasible option for converting forest biomass into bioenergy according to a report presented to the Arizona Corporation Commission May 21.