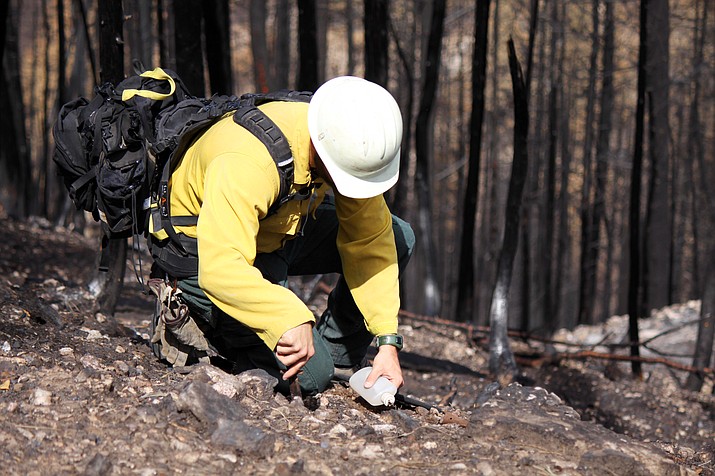 Kiesow conducts a soil water repellency test to to assess burn severity of soils and assess the viability of roots to help mitigate erosion from potential damaging rain events. (Photo/KNF)
Stories this photo appears in:

A special team of soil scientists assess the Kaibab's ability to recover following wildfires
According to Kaibab National Forest spokeswoman Jackie Banks, only a very small percentage of fires on the Kaibab are actively suppressed. In 2017, for example, out of the roughly 13,000 acres that burned, only about 300 were managed with an objective to suppress the flames – that's just over 2 percent. The rest, Banks said, were allowed to burn in order to benefit the forest ecosystem.