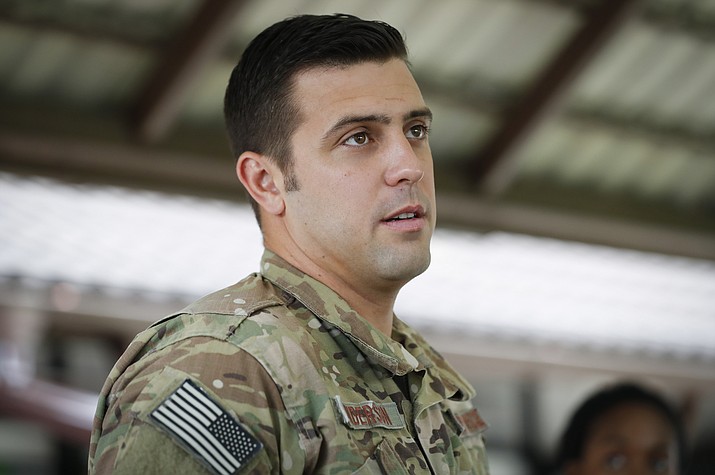 U.S. Air Force Master Sargent Derek Anderson talks about the risky operation of extracting the trapped boys and their soccer coach to Associated Press during an exclusive interview in Chiang Rai province, northern Thailand, Wednesday, July 11, 2018. Andersen explained the long challenging dives the boys had to endure in zero visibility through long narrow passageways to exit the flooded cave after being trapped for 18 days. (AP Photo/Vincent Thian)
Stories this photo appears in:

MAE SAI, Thailand (AP) — As ecstatic relatives watched and waved from behind a glass barrier, the 12 boys and their soccer coach rescued from deep within a flooded cave in Thailand made the V-for-Victory sign Wednesday from their beds in a hospital isolation ward where they are recovering from the 18-day ordeal.