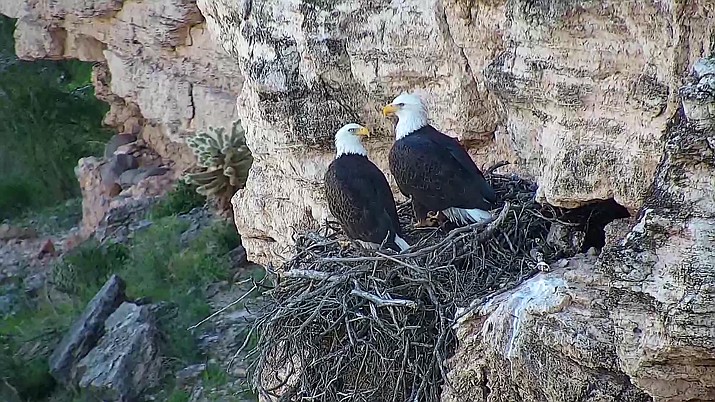 During the 2018 breeding season, a record 87 young hatched and 70 reached the important milestone of their first flight, known as fledging. (photo/AZGFD)
Stories this photo appears in:
Bald eagles are nesting at Lake Pleasant north of Phoenix, and thanks to the Arizona Game & Fish Department, you can observe one pair of parents-to-be through a live webcam.
WILLIAMS, Ariz. — Arizona's bald eagle breeding season is on the horizon and multiple public land and water areas will be closed to protect the majestic animals and ensure even more young eagles take to the skies this spring.