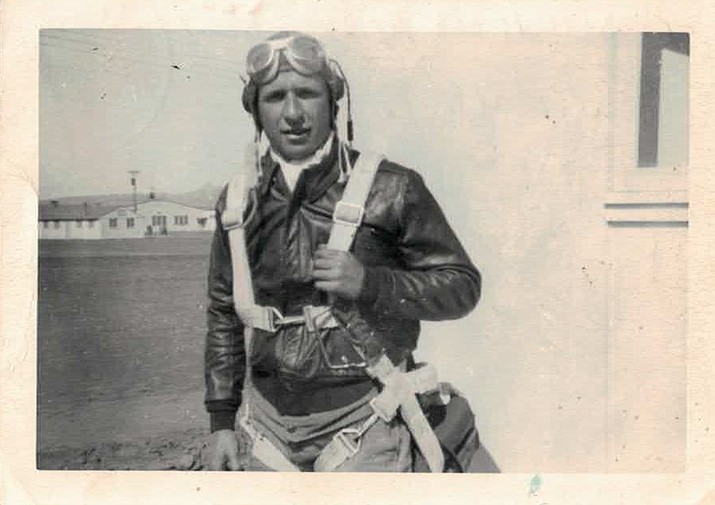 Walter Olmsted Jr. graduated from flight school at Kingman Army Air Base on April 24, 1941. Olmsted was a gunner during WWII.
Stories this photo appears in:
Looking at Walter you might guess he's around 60 years old, so when he told me he just celebrated his 95th birthday my jaw hit the floor. His energy is contagious and you just can't help smiling after spending any amount of time with him. Walter Olmsted Jr. was born in upstate New York on Sept. 22, 1922.