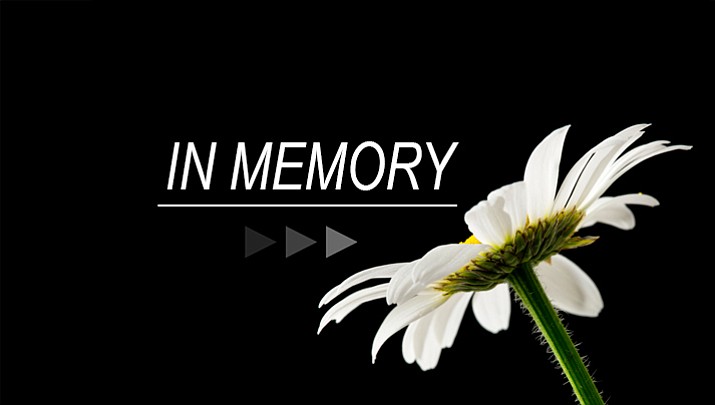 Stories this photo appears in:

Linda Ellen Czech, 71, of Williams passed away July 10, 2019.

Death Notice: Diana Rincon

Obituary: Obituary: Karen G. Howard Macomber

Funeral Services: Melissa Kay Fizzell

Gary A. Clay, 75, was born in Phoenix on March 1, 1943.

Betty Lee (Sanders) Boone passed away quietly on July 14, 2018 shortly before her 91st birthday in Flagstaff, Arizona.

Obituary: Bernard (Mac) McGee

Please join us for a funeral service honoring the life of Monica Corona (August 1, 1991 - December 18, 2017) on June 10.

Joyce Johnson passed away peacefully on Jan. 26, 2018 at Flagstaff Medical Center.

Mary Ellen Sexton Hurt was born in Tucson, Arizona on March 1, 1927 and passed away Jan. 19, 2018 at home with her family in Surprise, Arizona.

David William Hawley, 48, passed away in his home in Williams, Arizona on Thursday, Dec. 28, 2017.