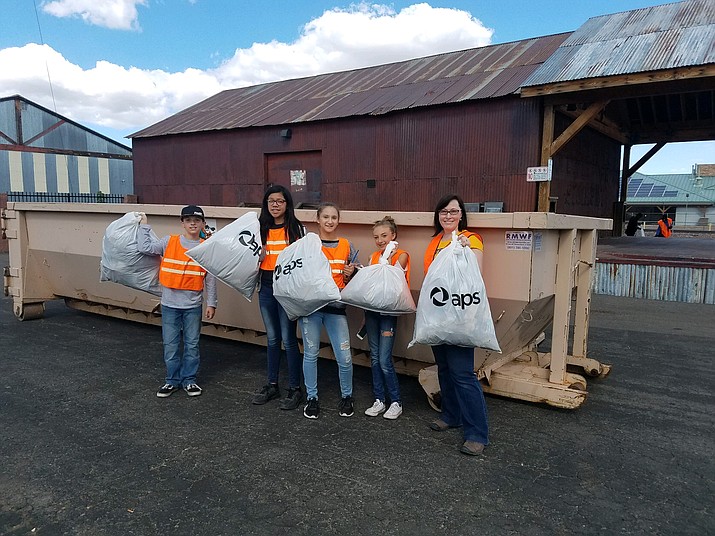 Originally Published: September 25, 2018 2:36 p.m.
WILLIAMS, Ariz. - Community volunteers gathered around Williams Sept. 22 to participate in Carol Glassburn Community Clean-up Day.
Photo Gallery
Community Clean Up 2018
Around 40 people participated in the annual event. Strange finds included a pair of hiking boots and a large metal train part.