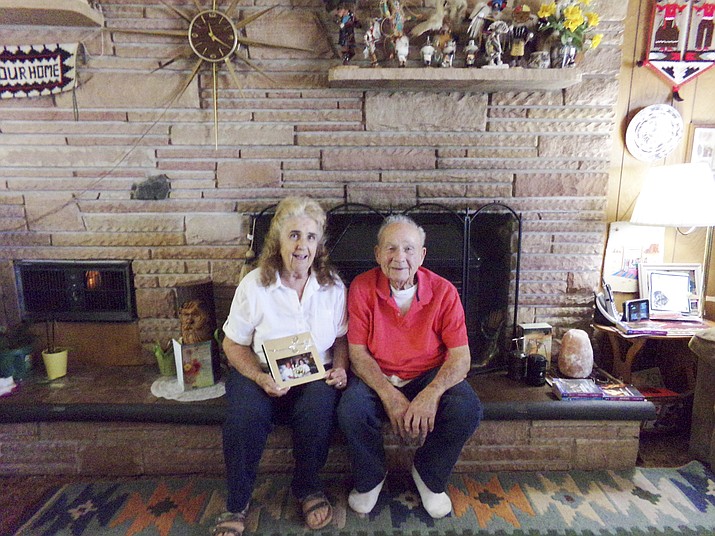 Originally Published: September 4, 2018 10:09 a.m.
Charles and Gladys Nixon recently celebrated 70 years of marriage.
They were married Aug. 27, 1948 in Kentucky, and became residents of Ash Fork in 1951 after relocating from Ohio. At the time, Gladys' father, Art Dumford, was Ash Fork's deputy sheriff.
Their son, Charles Jr., and his wife Susan also make their home in Ash Fork. Charles Jr. is retired from the Forest Service and Susan is still employed with the agency. Three grandchildren and six great grandchildren bring Charles and Gladys much joy.
After arriving in their new home state, Charles and Gladys became active in the Ash Fork community and built a home where they still reside today.
Before his retirement, Charles was a stonemason, and his work is present in many local communities and others throughout the state of Arizona. The Ash Fork post office, school, Emmanuel Trinity Methodist Church and many more all bear his signature work. Charles also created drafting plans for area contractors.
Gladys was a long-time waitress at H & J Café, Lillian Biegel's Dew Drop Inn and Arizona Café and the County Line café. She also served as a chasier and clerk for Cauthen's Hillside RV Park.
Both Charles and Gladys are active members of the Ash Fork Historical Society.
Congratulations, Charles and Gladys.
More like this story