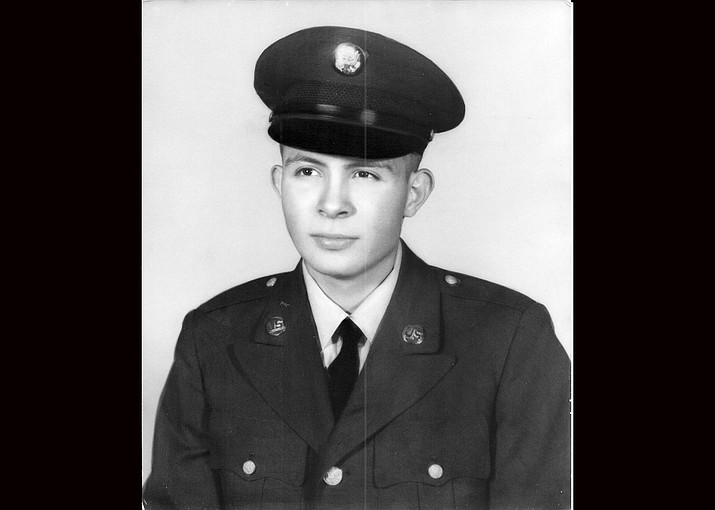 Originally Published: November 20, 2018 12:23 p.m.
We are saddened by the loss of our brother, Robert M. Pena, in the early morning hours of Saturday, Nov. 10. Though he will be dearly missed, we are grateful that the Lord saw fit to end his lingering illness and take him home.
Bob was born in Williams to Ramon and Inez Pena. They lived in Ash Fork until 1961 when the family moved to Williams. Bob entered Williams High School as a freshman and graduated in 1965.
Bob joined the army in May of 1966 and attended Basic Combat Training at Fort Bliss, Texas. He served with the 2nd Battalion, 8th Artillery in Korea until October 1967. He served at the 47th General Hospital in Denver, Colorado until his honorable discharge on May 16, 1969.
After his discharge, he attended Yavapai Community College until he was accepted in the Forestry Program at Arizona State University. While working for the Coconino National Forest, he attended Northern Arizona University where he studied education. He continued his Forest Service career at the Tonto National Forest. He relocated to the Lincoln National Forest in Alamogordo, New Mexico. Bob began his forest service career as a Hot Shot and later traveled as a fire consultant.
After retiring from the Forest Service, he continued his passion by teaching forestry at the New Mexico State University-Alamogordo.
After his stroke, Bob returned to his family home in Williams, where he passed away peacefully in his sleep. He will be missed for his animated personality, great stories and jokes. He was also an avid photographer.
He was preceded in death by his mother and father, Ramon and Inez Pena and his sister Rachael McHenry. He is survived by daughter Amy Pena of Austin, Texas; Son Andrew Pena of Pittsburgh, Pennsylvania, his brother John and wife Phyllis Pena of West Palm Beach Florida, his sister Anna and brother-in-law Travis Dick of Williams, Arizona and many nieces and nephews.
Services will be held on Nov. 23 at St. Joseph's Catholic Church, 900 W. Grant Street in Williams, Arizona. Rosary begins at 1:30 p.m. followed by Mass at 2 p.m. Military graveside services will take place at the Williams Cemetery at 3 p.m. Celebration of his life will follow at St. Joseph's Hall.
More like this story